Aluminum Foil vs. Parchment Paper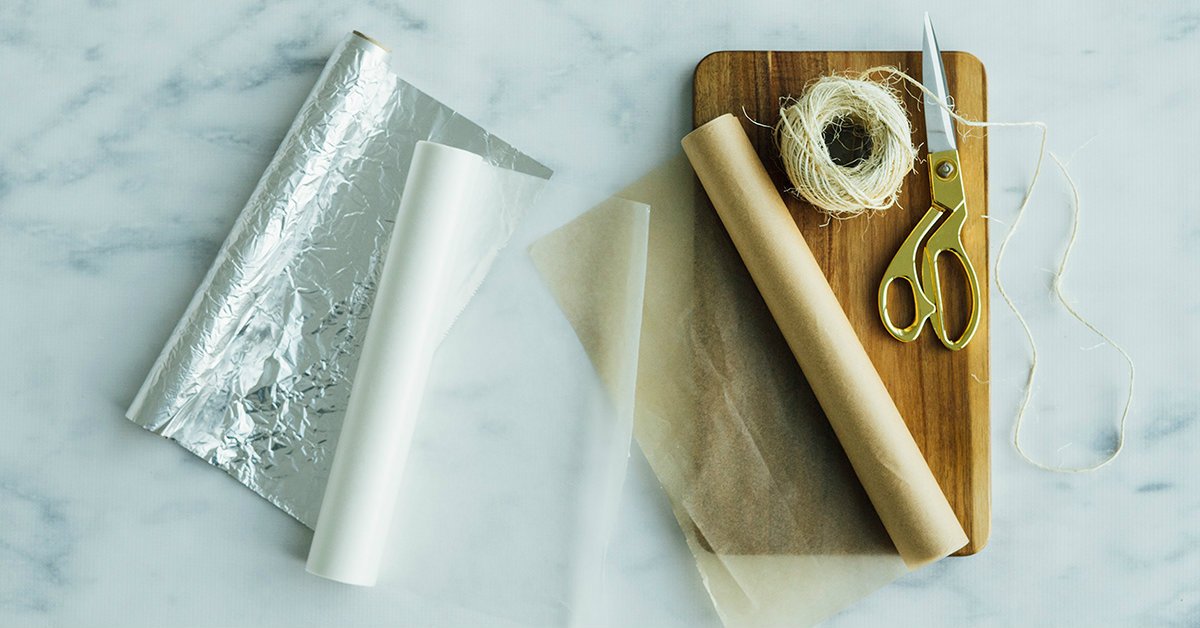 To make our lives easier, scientists are constantly inventing new multifunctional devices. For many years we have been using aluminum foil and parchment paper for baking. It is almost impossible to imagine the preparation of meat, vegetables and various types of pastry without these inventions.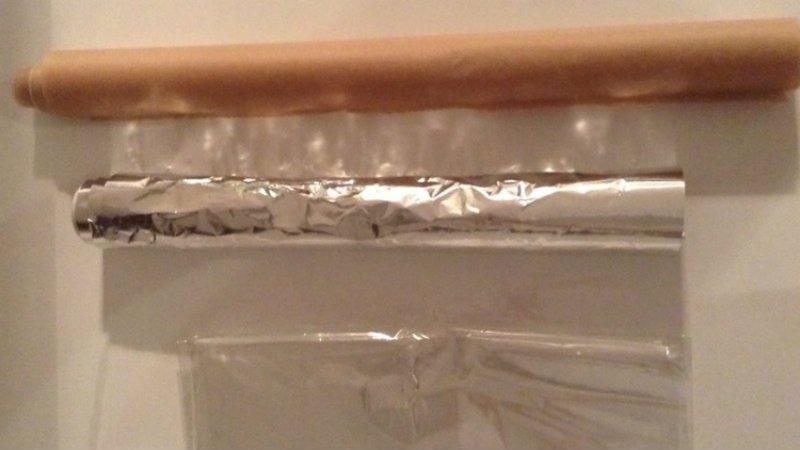 Most often, we don't even think about when we should use foil and when — parchment paper. Usually the choice turns next to what is on hand. It turns out that it's not that simple, choosing the right material can significantly affect the quality of the prepared meal. To put everything in its place, we will share with you the low-down of using aluminum foil and parchment paper.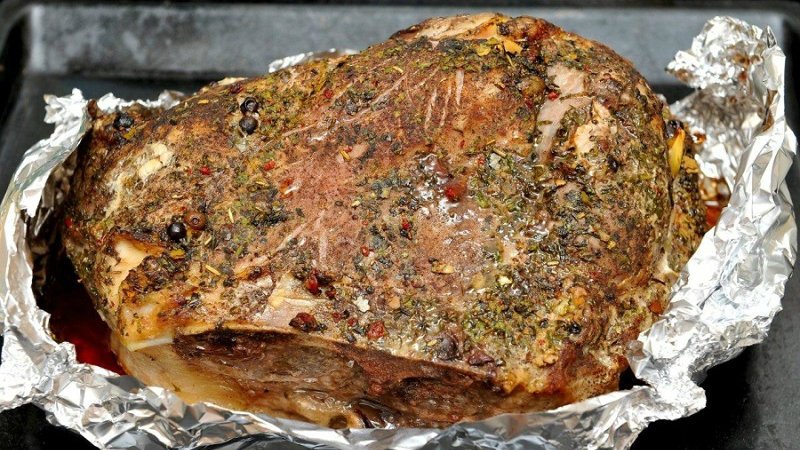 When to Use Foil and Parchment Paper
Vegetables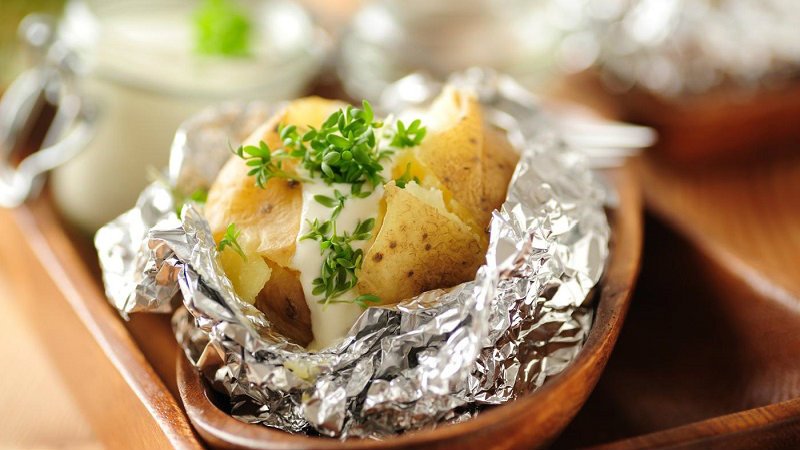 Aluminum foil withstands high temperatures. If you bake vegetables at temperatures above 410 °F (210 °C), we recommend using foil. If you only have parchment paper on hand, grease it with olive oil. This way vegetables turn out more juicy and tasty.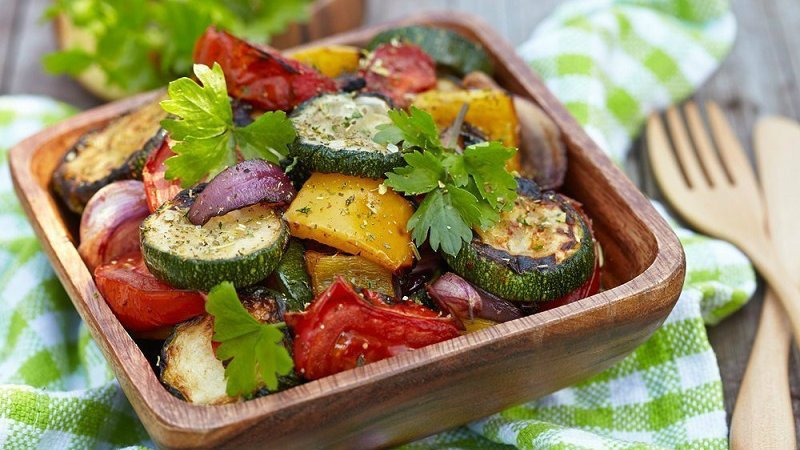 You can wrap vegetables in foil to make them soft. On the other hand, if you prefer them crunchy, it's better not to wrap the vegetables at all.
Chicken or Turkey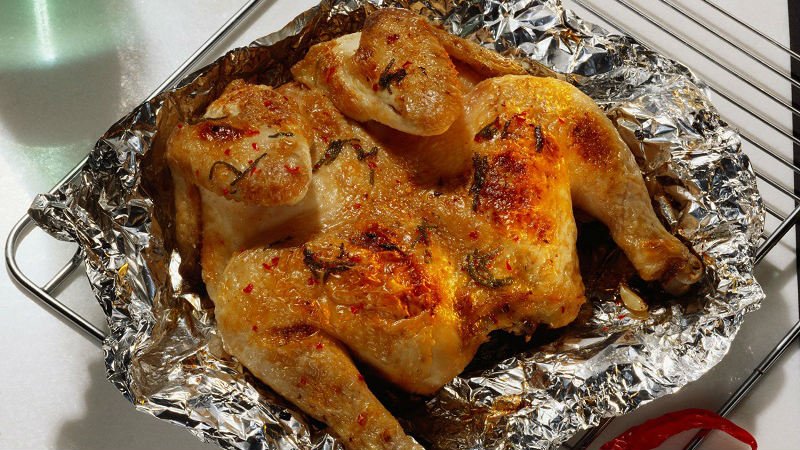 Foil is the best option for poultry. Due to foil it remains juicy and is cooked much faster. We recommend putting chicken or turkey on foil, grease it with vegetable oil, rub with spices and wrap the poultry in another layer of foil so that 2 small holes for air remain in foil. 30 minutes before it's done, remove the foil. Due to this trick the poultry will be browned and well baked.
Fish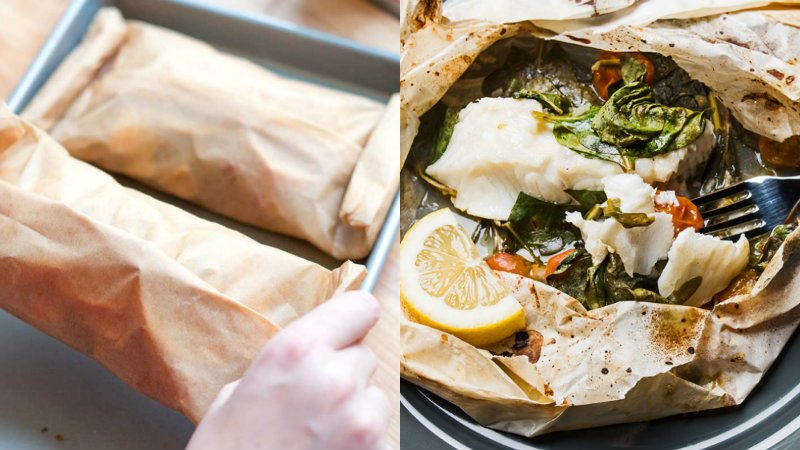 It all depends on the type of fish and the way you cook it. If you want to cook steamed salmon, put the fish in a "pocket" of parchment paper, add vegetables, spices and a bit of lemon juice. Parchment paper doesn't let moisture evaporate and helps the fish soak in the aromas of spices.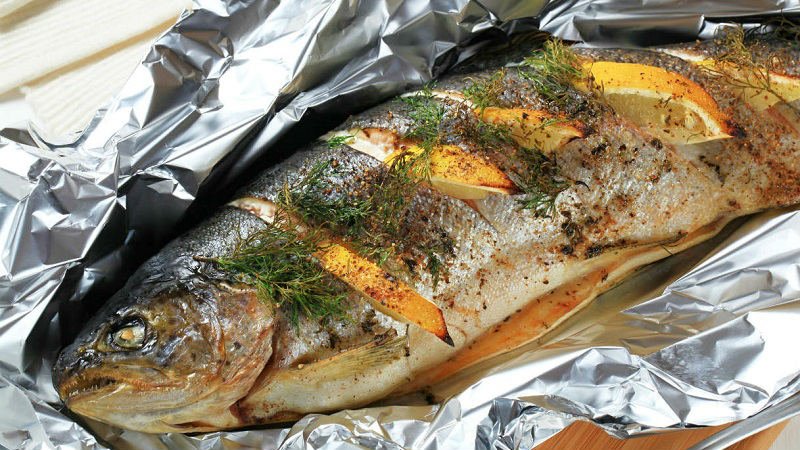 To make the fish browned, it is better to cook it in foil, which can withstand high temperatures.
Biscuits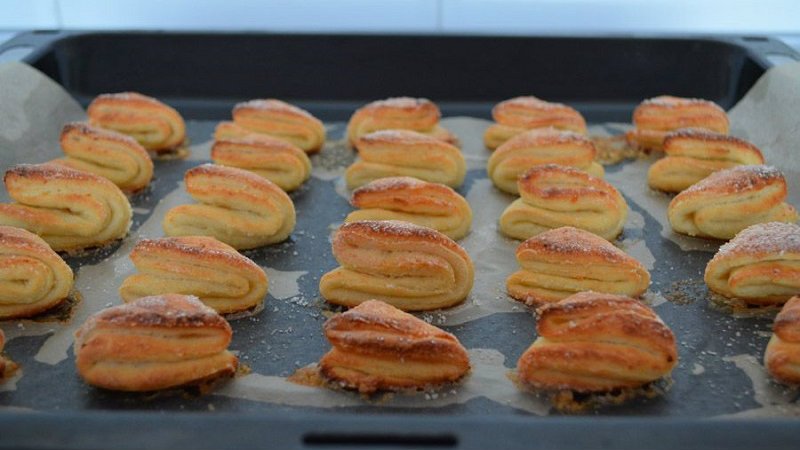 For cookies, it is definitely better to use parchment paper. This way it is baked evenly, isn't runny and doesn't fall apart or crack. If you decide to bake sweets on the foil, be prepared for the fact that they can flow out, and after drying, become a little darker than you expected.
Pies
Typically, while making such desserts, patissiers use a circle cut from parchment paper, and the dish walls are greased with butter or sprinkled with flour. This is ideal because the surface of the cake should be smooth. Whereas foil can leave unnecessary creases and bumps on the dessert.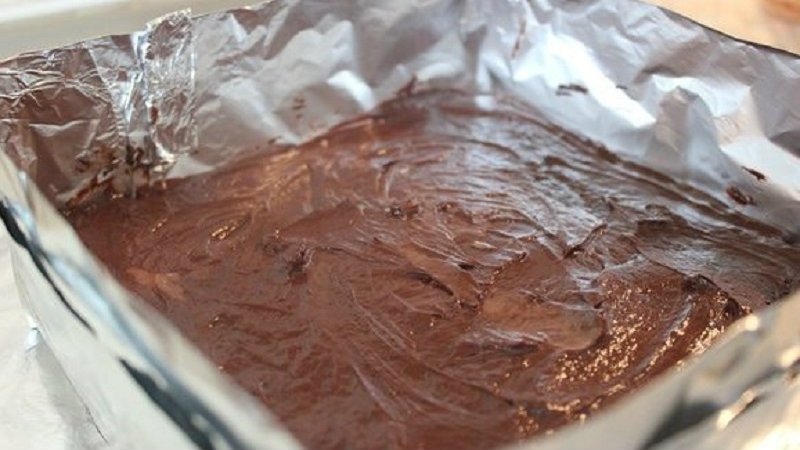 In spite of that, the rule doesn't apply to brownies. The dessert is traditionally baked in a rectangular dish and cut into square pieces. Cover the dish with foil, paying maximum attention to all its sides. This way the foil will take the necessary shape, and at the end of cooking you can take the cake out just by pulling the edges of the foil.
We hope that you learned something new. Find out on our site, which side of the foil you need to use for baking and more!