DIY Succulent Concrete Pumpkin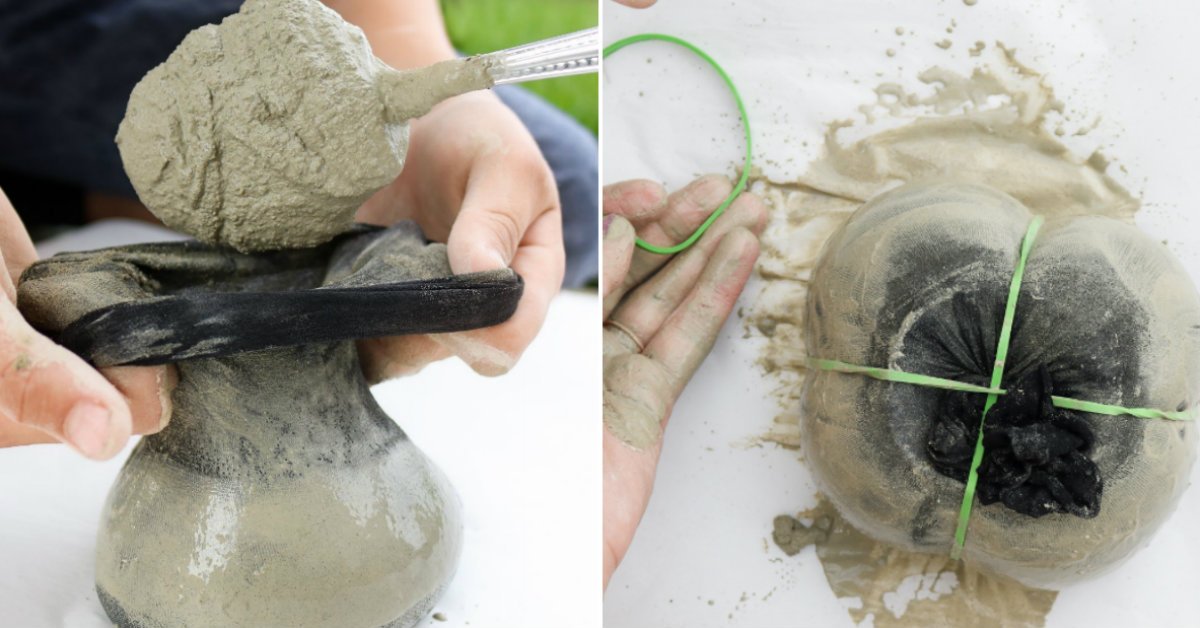 We couldn't be more excited about the fall: cozy sweater weather, colorful scarves and hats, hot tea, scented candles. And, of course, pumpkins. Real pumpkins, ceramic pumpkins, paper pumpkins, concrete pumpkins. Wait, a concrete pumpkin?
Today, Cook It will share with you a charming succulent concrete pumpkin DIY using tights and concrete to get you as inspired and enthusiastic about the coming season as we are. This little project is a lot easier than it may look, plus it is super cute, unique, and fun to do. Get your supplies ready, and let's get crafting!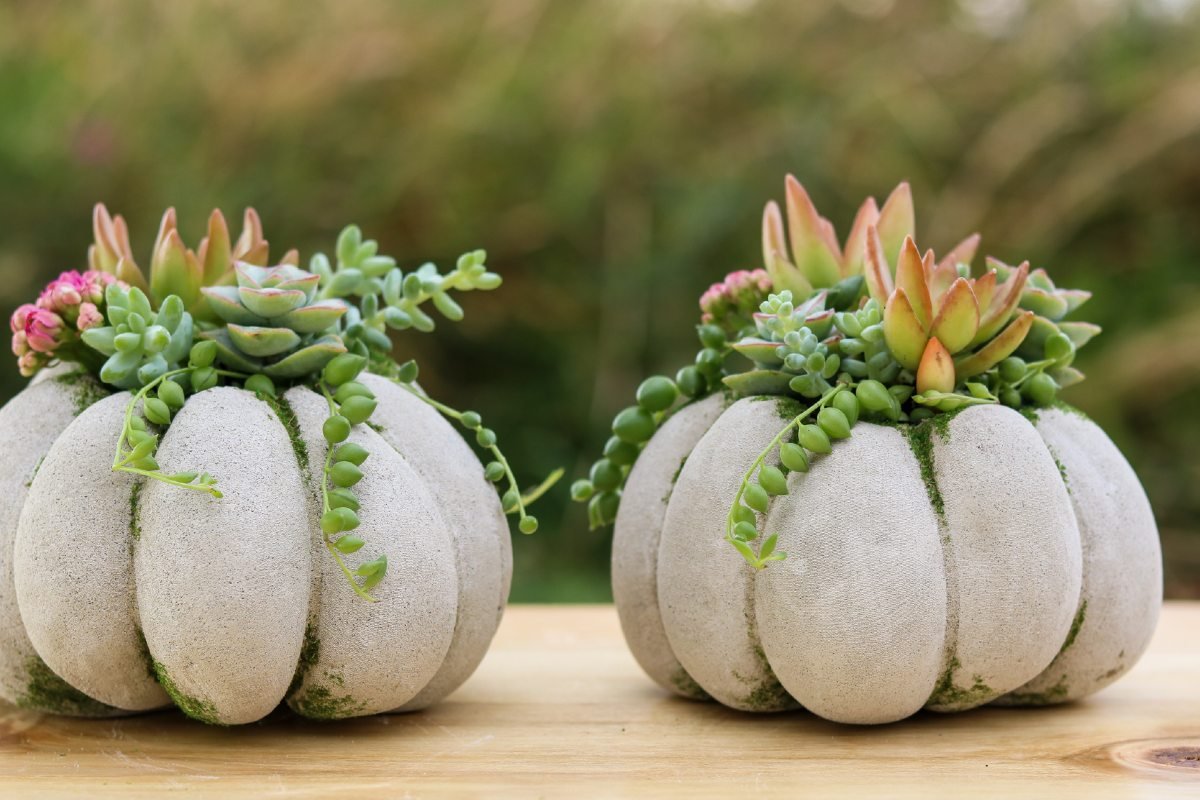 Concrete Pumpkin DIY
Supplies:
a pair of sheer tights
small potted succulent
cling film
4 rubber bands
quick-setting cement
water
Instructions:
To begin with, prep your tights and pots. Because cement starts setting pretty quick, it is best to have everything ready before mixing it. Cut the tights off at the bottom, measuring at roughly 12 inches in length and put them aside. Next, remove succulents from the pot and wrap it with cling film. This will stop the concrete from entering the pot.
Mix 4 cups of concrete mix with a little under a cup of cold water. This makes enough for one pumpkin.

Immediately fill your tights with the concrete mix. Then, go ahead and insert the little pot in the center, making sure that no cement covers it. Tie the leftover tights in a knot on top.
To create a pumpkin shape, pull rubber bands around the tights. Rubber bands should be pretty large, so they do not slash into the pumpkin, because then you won't be able to remove them.

Do not let your pumpkin dry too much before removing the tights — wait for approximately 10-15 minutes. At this point, your pumpkin should be wet yet solid, and you won't be able to make an indent in it.
Cut off any extra cling film and place your succulents in the pot.
That's it! Don't you just love how this succulent concrete pumpkin turned out? We hope this inspired you to make your own little pumpkin-shaped planters. If you enjoyed this article, be sure to share it with your friends!