Embracing Grey Hair: Powerful Transformations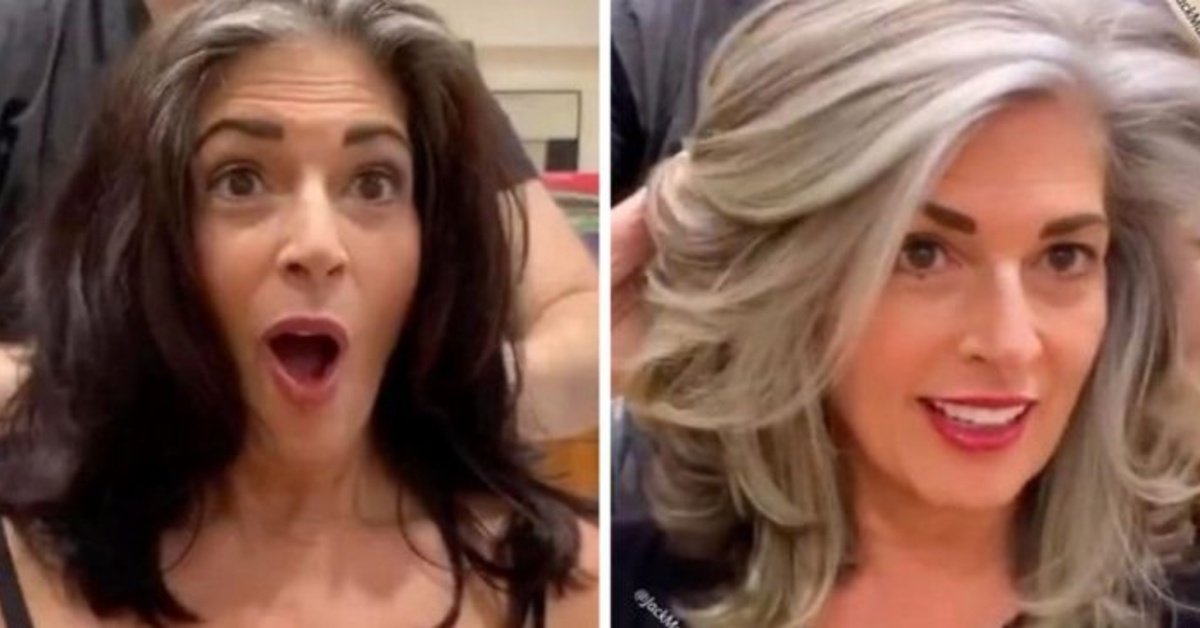 "Natural" is a buzzword in many current trends, and beauty is no exception. Therefore, it is no surprise that embracing grey hair is very in right now, and we love it! After all, hiding those roots takes a lot of effort, money, and, most importantly, time. Do you know the best part about dying hair grey instead of a completely different color? You won't have to come in for a touch-up every few weeks.
California-based hairdresser Jack Martin has been helping women embrace going grey by dyeing their hair silver, and it's beautiful. Jump below to see some of the before and after pictures of Martin's clients. If you are considering ditching the dye, they will surely inspire you to enjoy being yourself and celebrating your natural locks.
21 Women Embracing Grey Hair
1. A client from Arizona seeking to stop coloring her hair.
2. After 8 hours, brassy damaged hair turns into a beautiful silver bob.
3. A client from New Hampshire seeking a silver color to blend and match her roots.
4. Goodbye grey roots and hello healthy and gorgeous grey hair.
5. Beautiful grey white color that brightens up the face.
6. Damaged, blonde hair to natural-looking, healthy, and shiny silver ice.
7. 8 hours, and total black becomes trendy pearl icy blond.
8. Long silver hair that looks absolutely beautiful and healthy.
9. No more brassy color! From now on, only gorgeous, healthy locks.
10. A client from Pennsylvania seeking to embrace her grey roots.
11. Very brassy, damaged, multicolor hair turned into the most beautiful shade of grey.
12. Matching natural grey roots and saying goodbye to dyeing hair.
13. Elegant and stunning silver icy platinum blond to die for!
14. Isn't it incredible how going fully grey actually takes years off the face?
15. A 6-hour transformation from brassy brown into pearl icy blonde.
16. This icy blonde color is a thing of dreams.
17. Beautiful silver makeover. Who would want to go back to blonde after this?
18. Gorgeous ash silver blonde that looks incredibly elegant and sophisticated.
19. Blending into the roots to achieve a lighter color.
20. Stunning, sophisticated silver color to replace brassy blonde with dark roots.
21. Blending the grey and framing the face with stunning silver strands.
22. Sliver metallic balayage that is probably one of the most beautiful hair colors we have ever seen.
Do you hide your grey hair or embrace it? Tell us in the comments.