Homemade Cake Recipes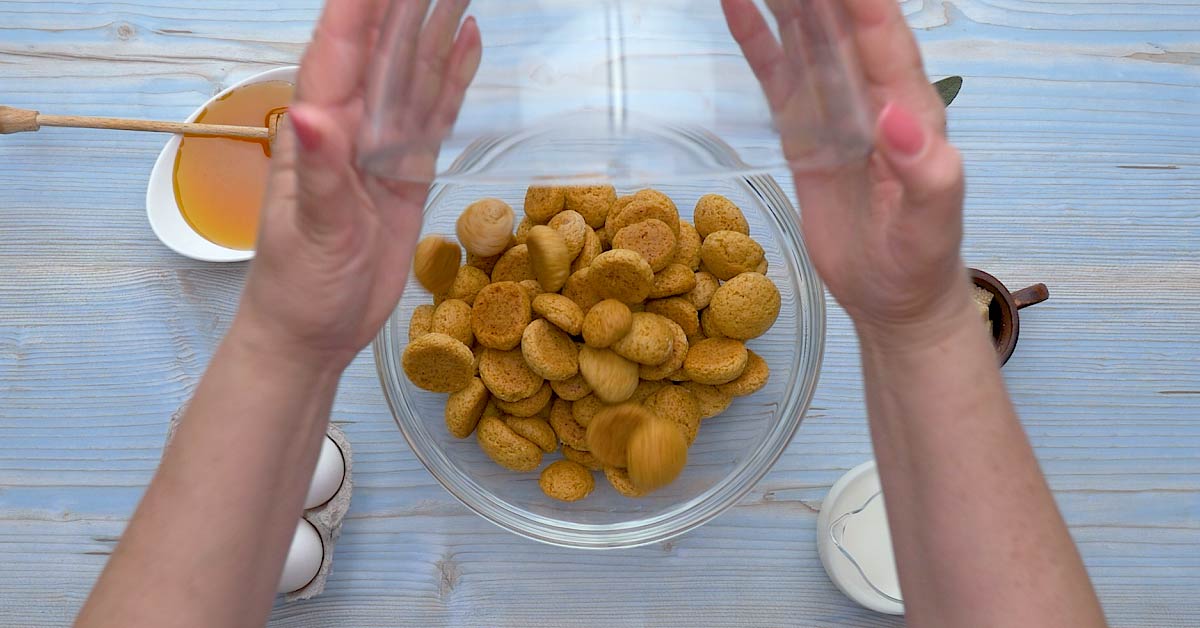 What desserts do you usually cook for the holidays? We are sure that each family has its own homemade cake recipes. Your loved ones may love carrot cake or red velvet one.
However, have you heard about the honey balls cake or Norwegian kvæfjordkake (the world's best cake)? It's time to expand your baking knowledge and fall in love with these sweet masterpieces forever!
Honey Balls Homemade Cake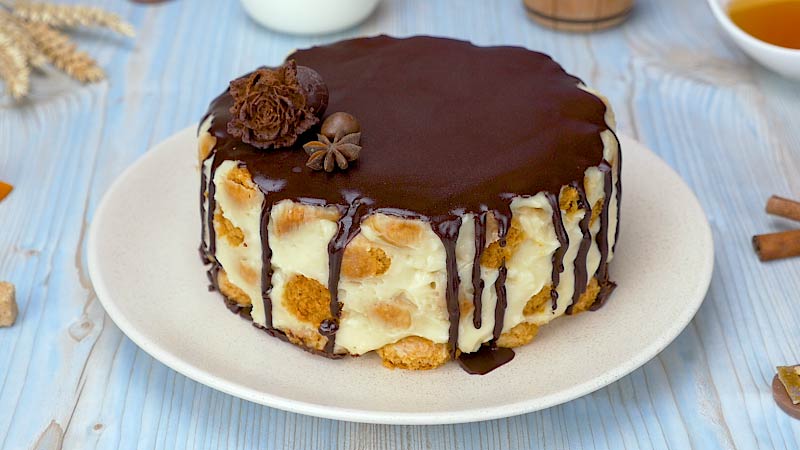 The honey balls cake has amazing honey flavor and is extremely easy to make. You can use any frosting of choice for this cake!
Ingredients:
3 ½ cups (520 g) flour
1 ⅔ cup (320 g) sugar
4 tbsp honey
1 tsp baking soda
4 eggs
½ cup (100 g) butter
2 ¼ cups (500 ml) milk
2 tbsp starch
vanilla extract to taste
Preparation:
To make the balls airy, prepare the dough in a double boiler. Put 3 teaspoons of butter in it, half of the sugar and honey. Stir constantly until dissolved.

Add baking soda, mix and remove from heat. Cool a little and add 3 cups of flour and 2 eggs. Knead the dough.
Line a baking sheet with parchment paper and form nut-sized balls from the dough. Lay them out on the baking sheet, keep in mind that they will increase in size, so make sure that there's enough space between them. Place the sheet in the oven preheated to 400 °F (200 °C) for 5–10 minutes.

The frosting also needs to be prepared in a double boiler. Pour milk into a saucepan, add 2 eggs, starch, 3 tablespoons of flour, the rest of the sugar and vanilla extract. Stir until smooth. Add the rest of the butter and whip the frosting.
Pour cooled balls with frosting and mix. Put them in a springform pan and refrigerate overnight.

In the morning, flip the pan upside down, pour the cake with chocolate icing or melted chocolate.
Norwegian Kvæfjordkake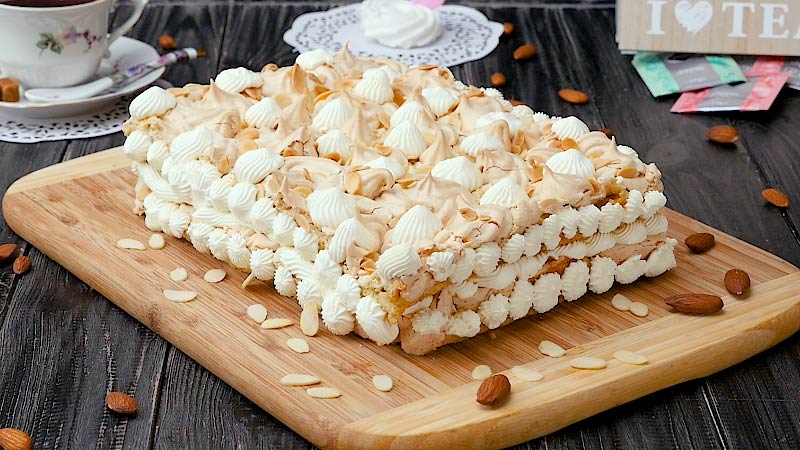 This cake has many names, one of them is verdens beste kake, which in Norwegian means "the world's best cake." Delicate sponge cake, meringue, whipped cream… The name speaks for itself! Once you've tasted it, you'll fall in love with it's luxurious texture!
Ingredients:
½ cup (100 g) butter
1 ½ cup (320 g) brown sugar
4 eggs
3 tbsp milk
1 cup (160 g) wheat flour
1 tsp baking powder
3 oz (80 g) almond flakes
1 ¼ cup (300 ml) cream with 33% fat content
1 pinch of salt
Preparation:
Beat with a mixer ½ cup (120 g) of brown sugar with softened butter, 4 egg yolks and milk. Sift flour with baking powder and beat all the ingredients with a mixer at low speed.

Separately, beat 4 cold egg whites with a pinch of salt and 1 cup (200 g) of brown sugar until firm peaks form.
Put the dough on a baking sheet covered with parchment paper, smooth out with a spatula. Put the whipped egg whites in a pastry bag or a plastic bag with a cut corner and pipe the meringues onto the dough.

Sprinkle the meringues with almond flakes or crushed almonds and put the cake to bake in an oven preheated to 350 °F (180 °C) for 30 minutes. The meringue should become golden and solid inside. After baking, let the cake cool completely.
Cut the layer into two parts, apply whipped cream to one half and cover with the other. Put the cake in the refrigerator for 1 hour.
These beautiful homemade cake ideas will be the culmination of any festive occasion. After all, it is the cake that makes the celebration so special!