How to Prevent Kitchen Sink Clogs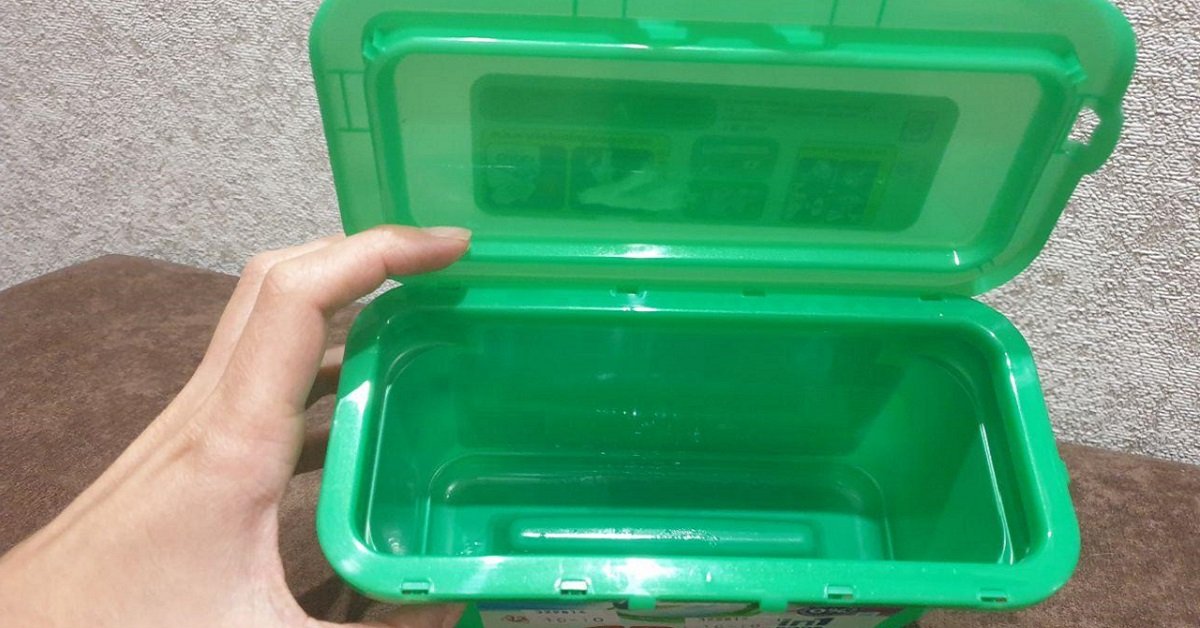 Every day people come up with new ingenious devices to make their lives easier. Those devices are particularly useful in the kitchen. With their help, you can quickly cook food, wash the dishes, and simplify the cleaning process. Nowadays, it is especially popular to introduce DIY in everyday life. As you know, Cook It fully supports this fascinating affair. Today, let us find out how to prevent kitchen sink clogs.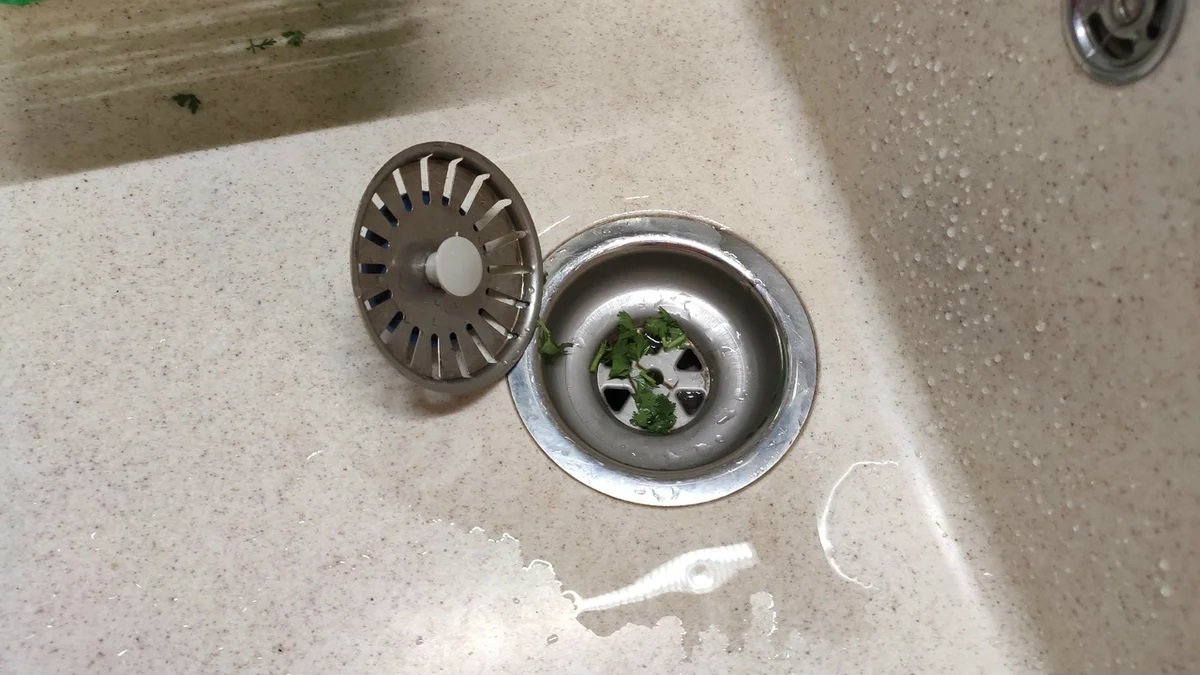 More often than not, food leftovers that invade the sink after washing dishes cause more severe problems. Even a strainer cannot help! Frequently, you have to collect the slippery mass interfering with the normal drainage of water with your hands. Gross, isn't it? To prevent kitchen sink clogs, we recommend making a kind of sieve from a plastic container.
Clean Kitchen Sink
The idea is simple and easy to realize. You will need a plastic container with a lid or a laundry detergent tablet container. You can also use a regular plastic bottle.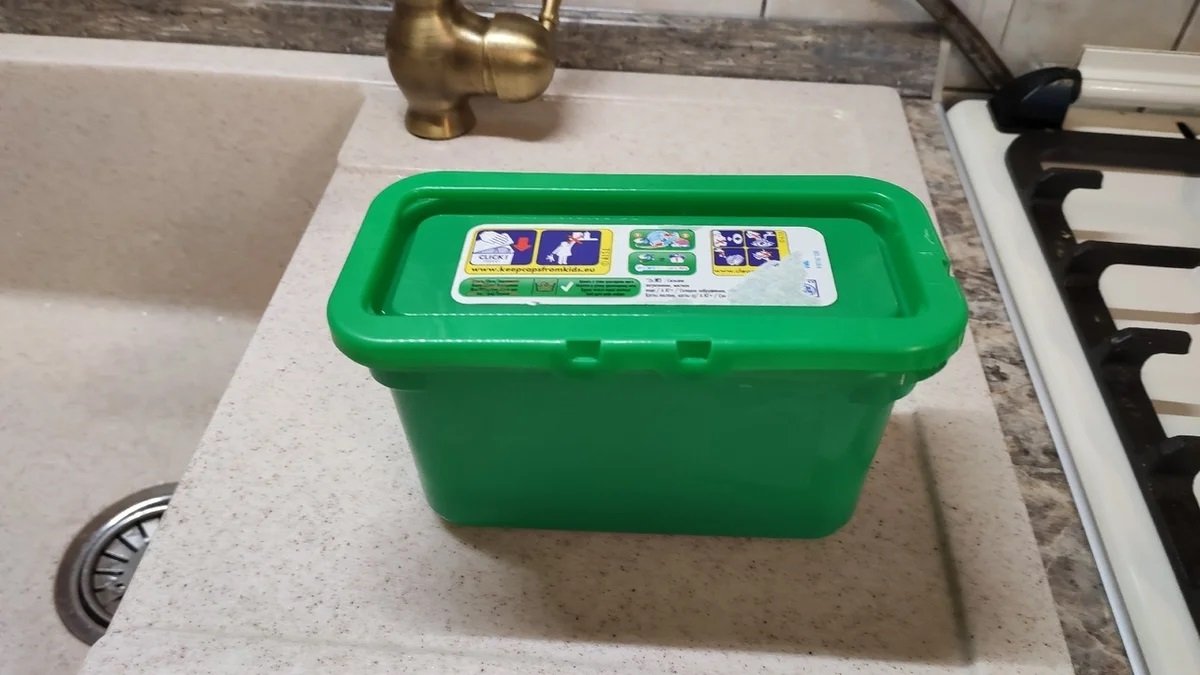 Take a long nail and clamp it with pliers on the side with the nail head. Heat the sharp point over the gas stove and riddle the bottom of the selected container. You can do the same with a thin Phillips screwdriver.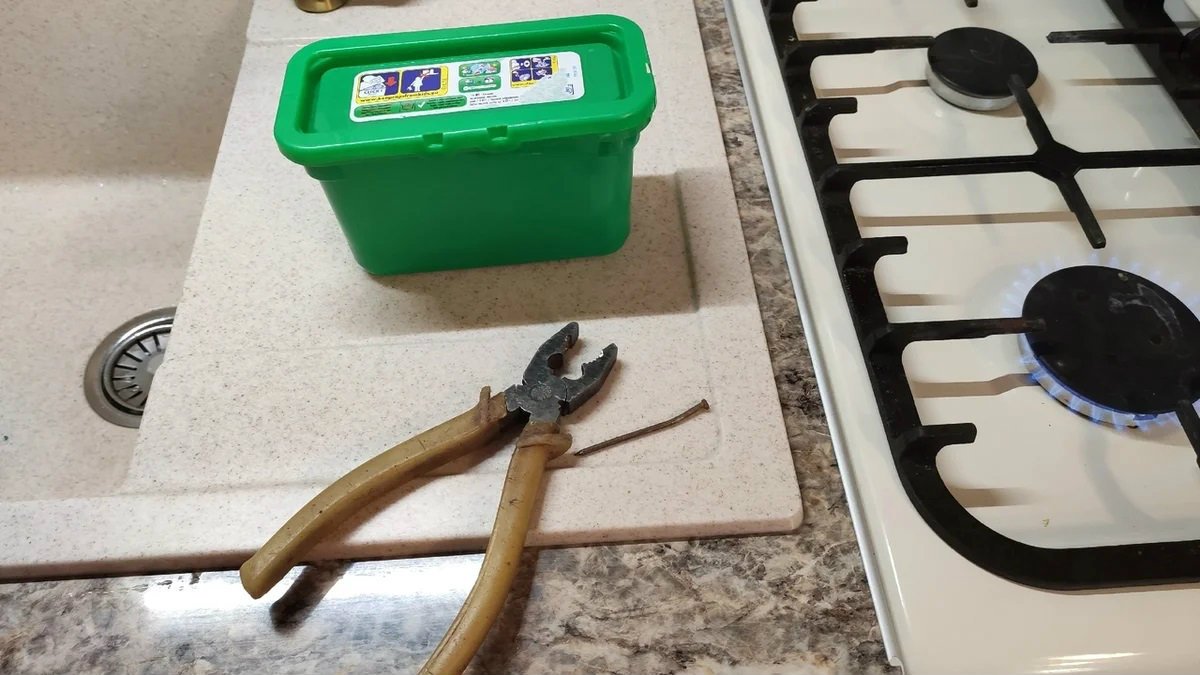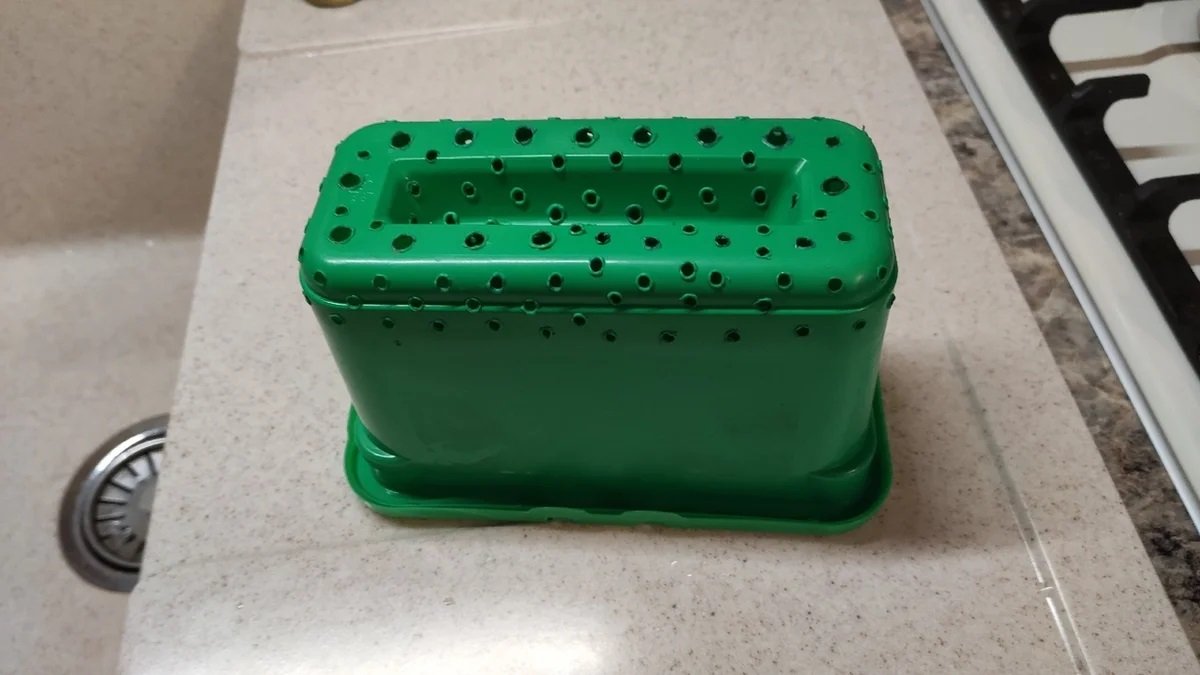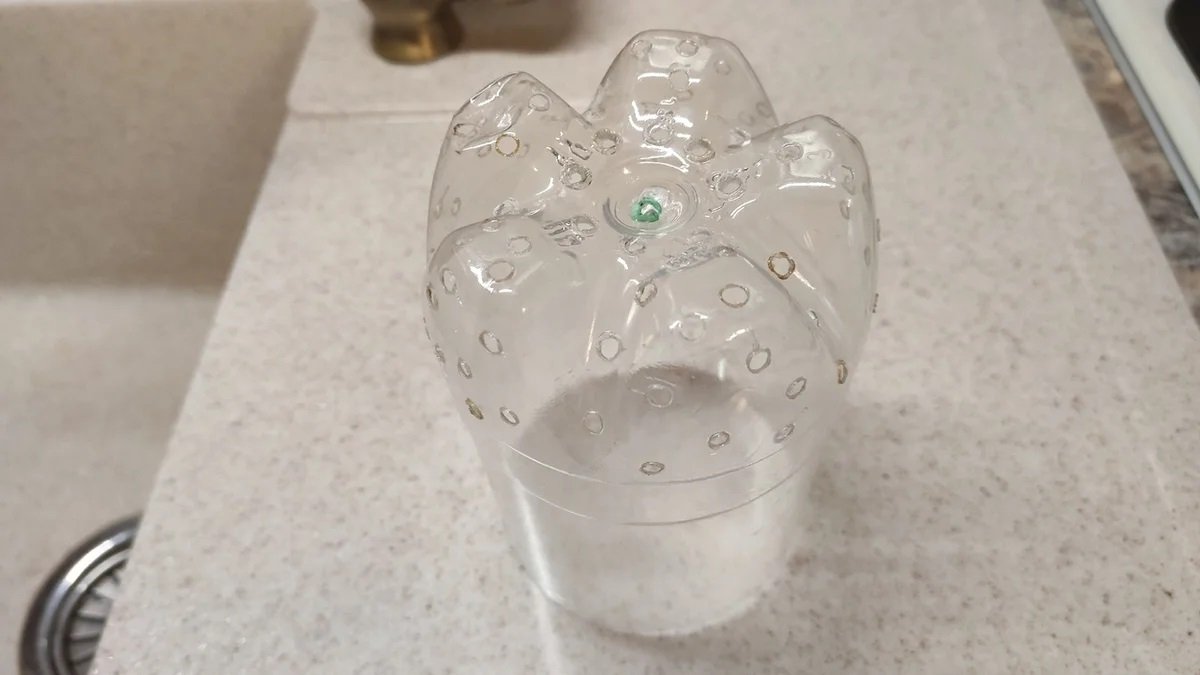 Next, you need to attach your DIY sieve over the sink so that you do not have to hold it in your hands. The simplest way is to make a hole in the lid of the container or the wall of the bottle. Then, hang on the faucet. Be aware that such design is not always effective. The location of the tap and the shape of the sink might not allow you to place the sieve in the correct position.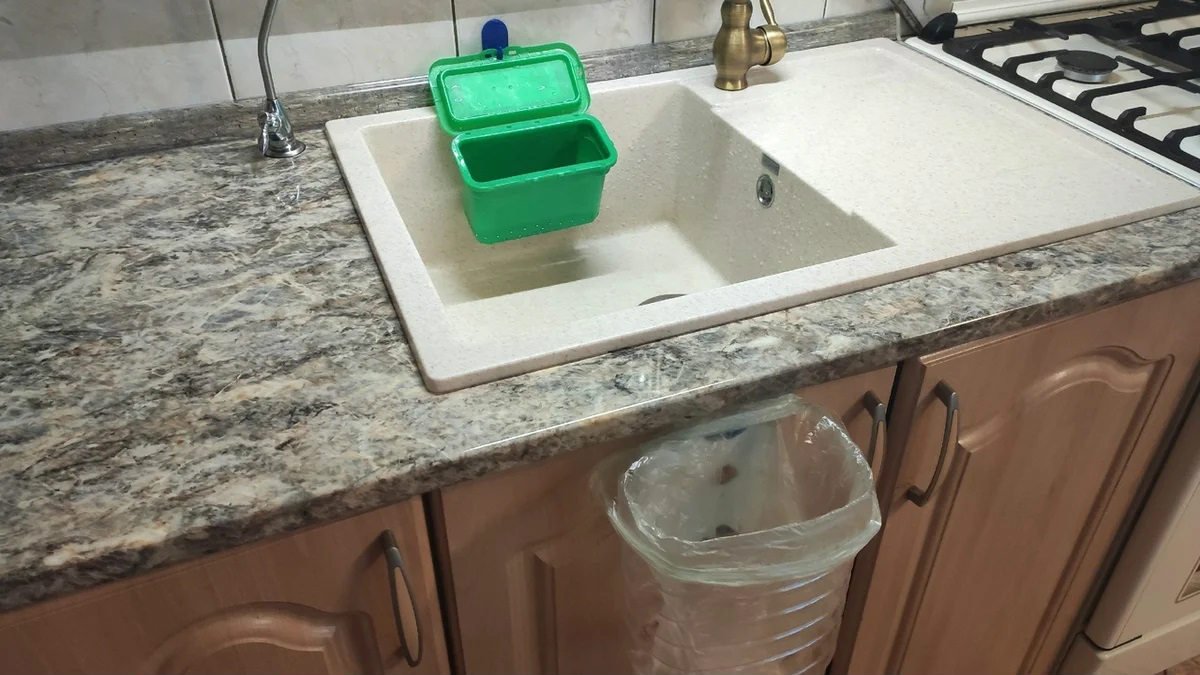 In that case, you will need a hook. Glue it to a tile and attach the container. Suction cups will do as well. Make a hole in the box of the desired size and fix the suction cup. Finally, place the sieve in the selected location.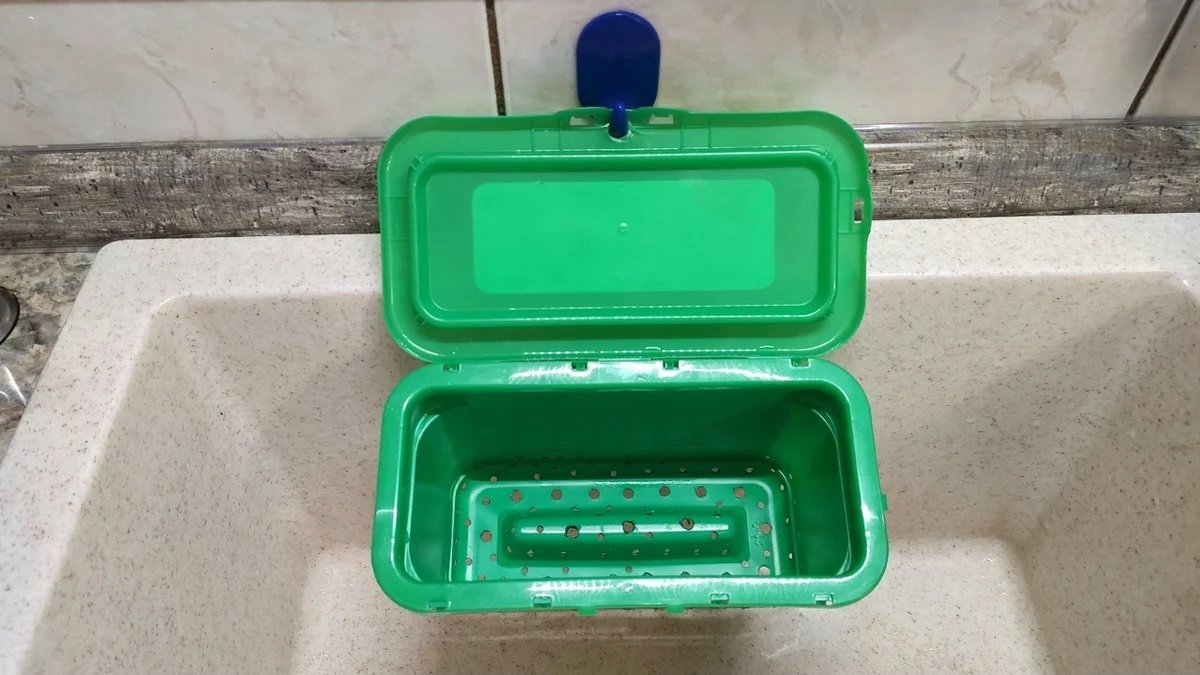 Why are we doing this? When you wash the dishes, the dirty water with food leftovers will pass through the sieve. The liquid will drain through the holes, and waste will collect at the bottom of the contraption. You merely have to throw it in a garbage bin, rinse the container and hide it until next time.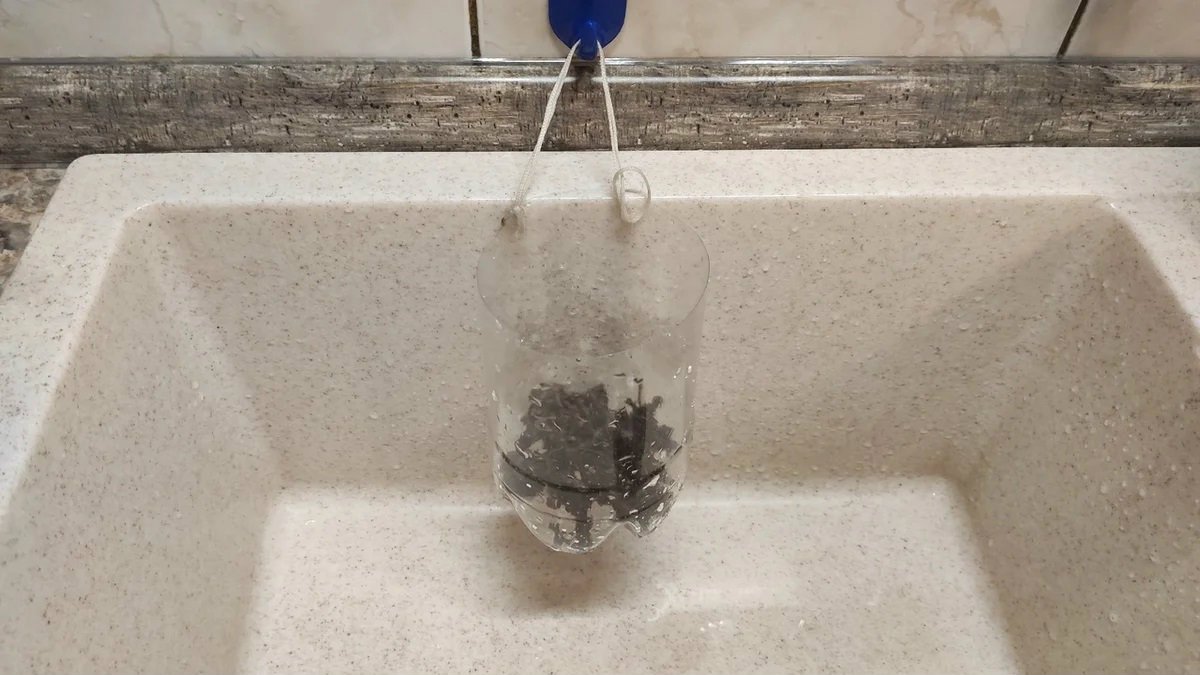 If you fancy learning to unclog a drain, read our article on how to do it without calling a plumber. If you liked this article, be sure to check this most useful DIY project with your friends!