Personality Traits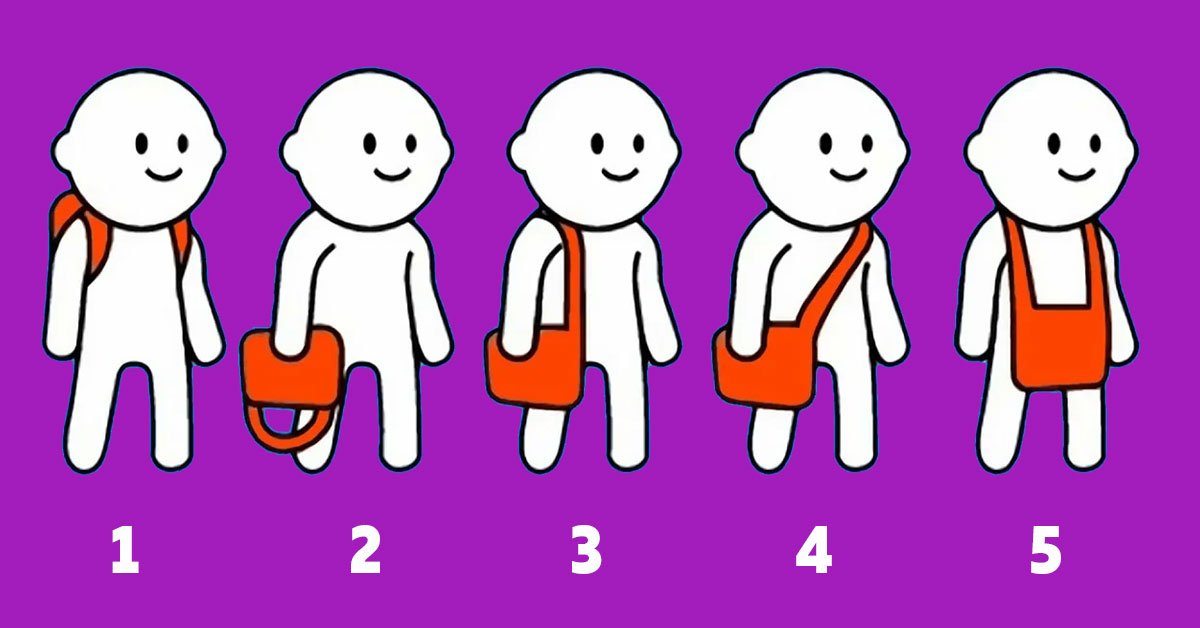 I've known for a long time that our personality traits are revealed through the little things: gestures, facial expressions, reactions, style, movements, and much more. After reading several books on psychology, I tried to identify the traits of passers-by on the street. It was then that I noticed that people carry bags in different ways. I wondered if this was an accident or a pattern. Later I came across this bag test and was very surprised!
The first thing I did was test it on my friends. In the vast majority of cases, the results turned out to be correct! Of course, there were exceptions, there's no way around it. You should try it too: look at the picture and choose the way you carry a bag. Then read the description.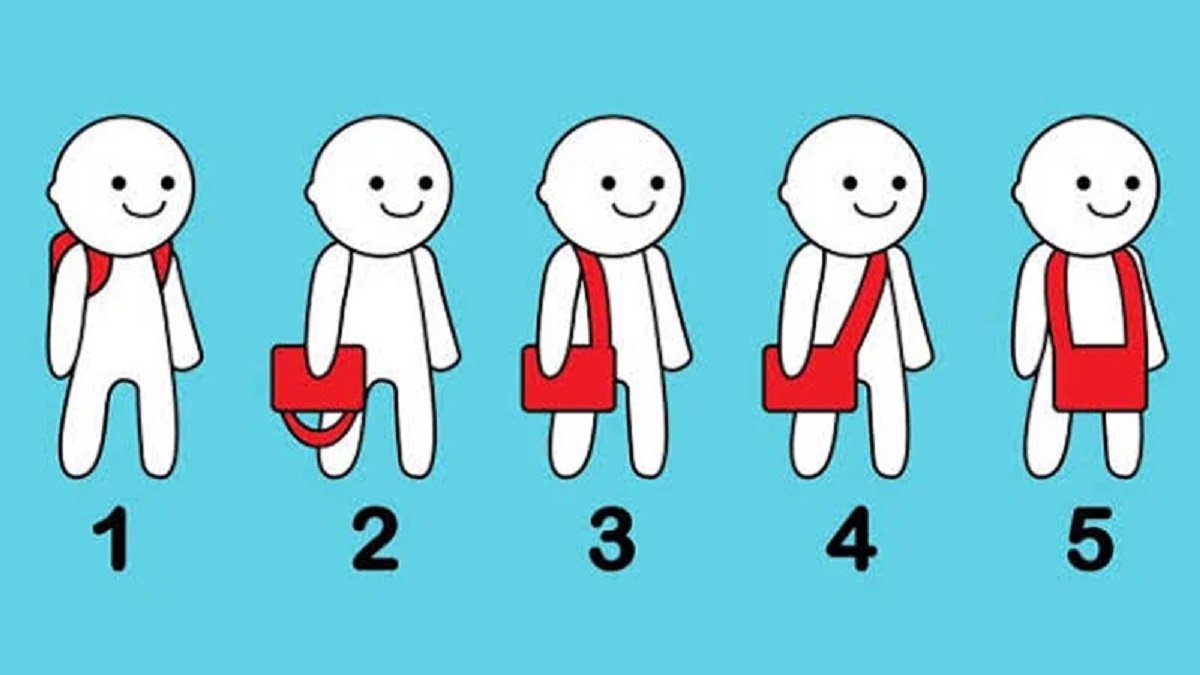 Bag Test to Reveal Your Personality Traits
The First Type
People who prefer to carry a backpack instead of a bag are usually reliable and practical. Of course, they are because the backpack will fit everything you need: a bottle of water, a jacket for a cold evening, a snack bar, napkin, and much more. And of course, the first person will share it with friends. Besides, such people love adventures and traveling. They are great companions.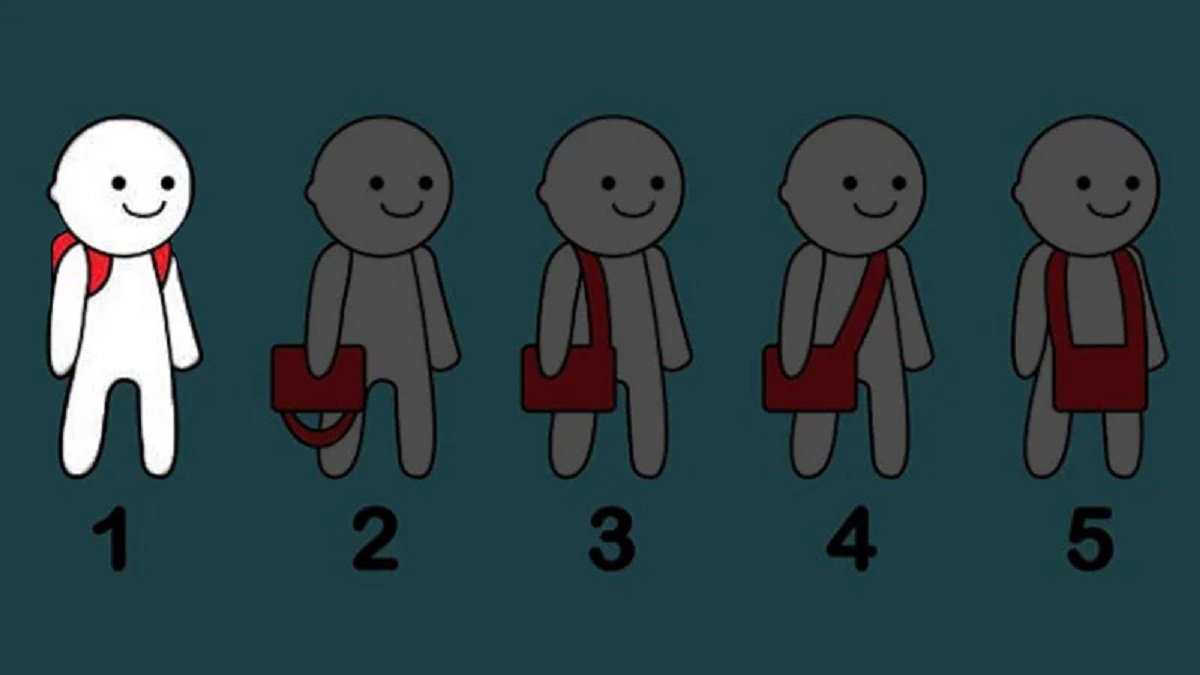 The Second Type
Anyone who carries a bag in their hands likes to control any situation in the same way as they control their stuff. This person is always worried about the outcome of the case, even if he or she can't do anything about it. Such people are very reliable. You can rely on them without a doubt and not worry that your request will be forgotten or will be treated irresponsibly.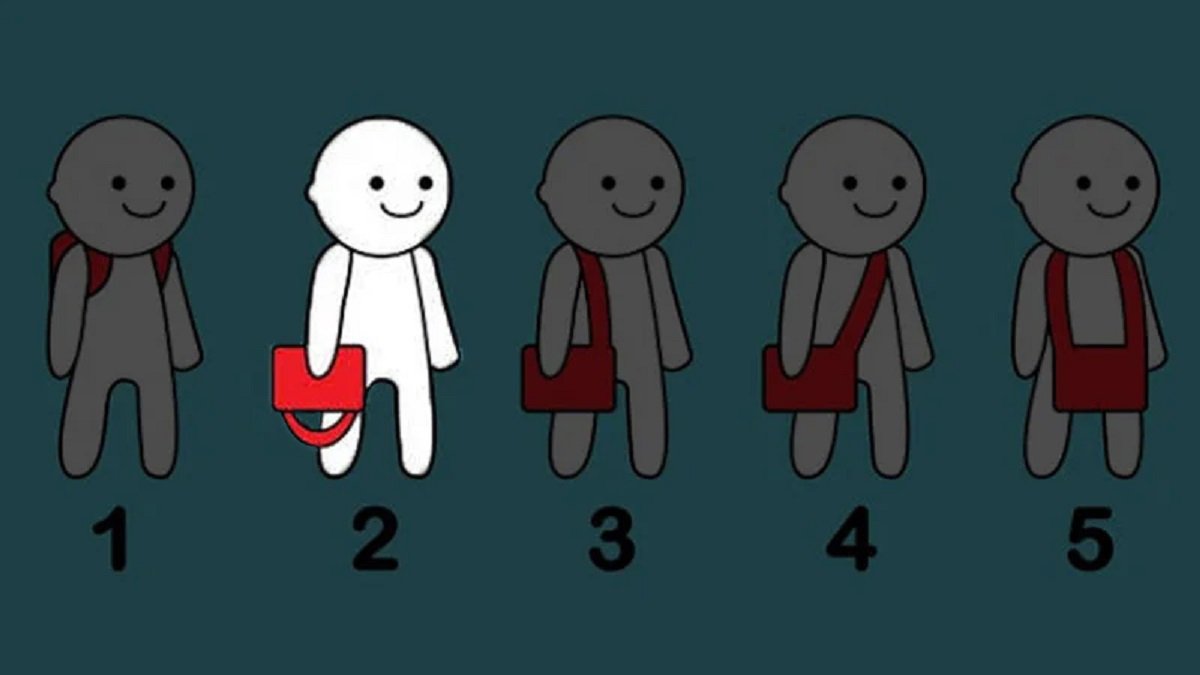 The Third Type
If you chose the third picture, you are most likely a very understanding person. You have an amazing ability to tell people the truth without offending them. Plus, you probably enjoy reading. It is very convenient to carry a book in a bag that hangs on your shoulder so that you can get it out at any convenient moment and escape to a new world.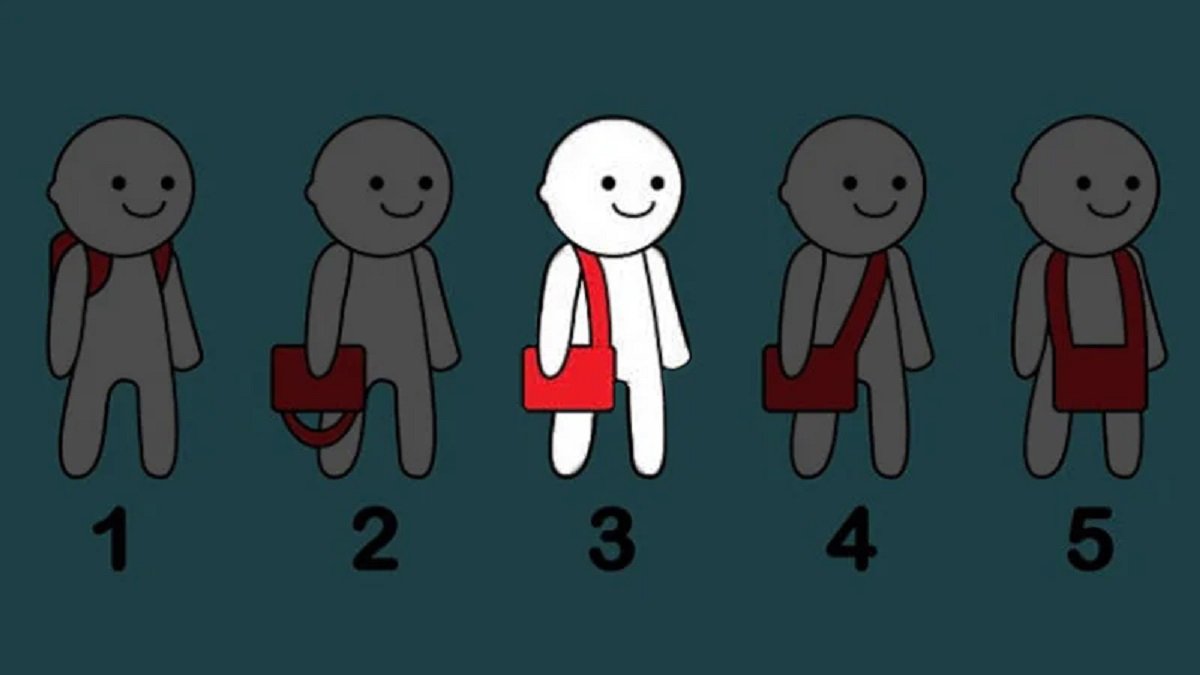 The Fourth Type
People who carry a bag over their shoulder are cautious. This is the safest and most convenient way to use the accessory. Indeed, in a crowd, you can simply hold on to the bag and not worry that someone will steal it. Moreover, such people are great friends and partners. They give more than they take.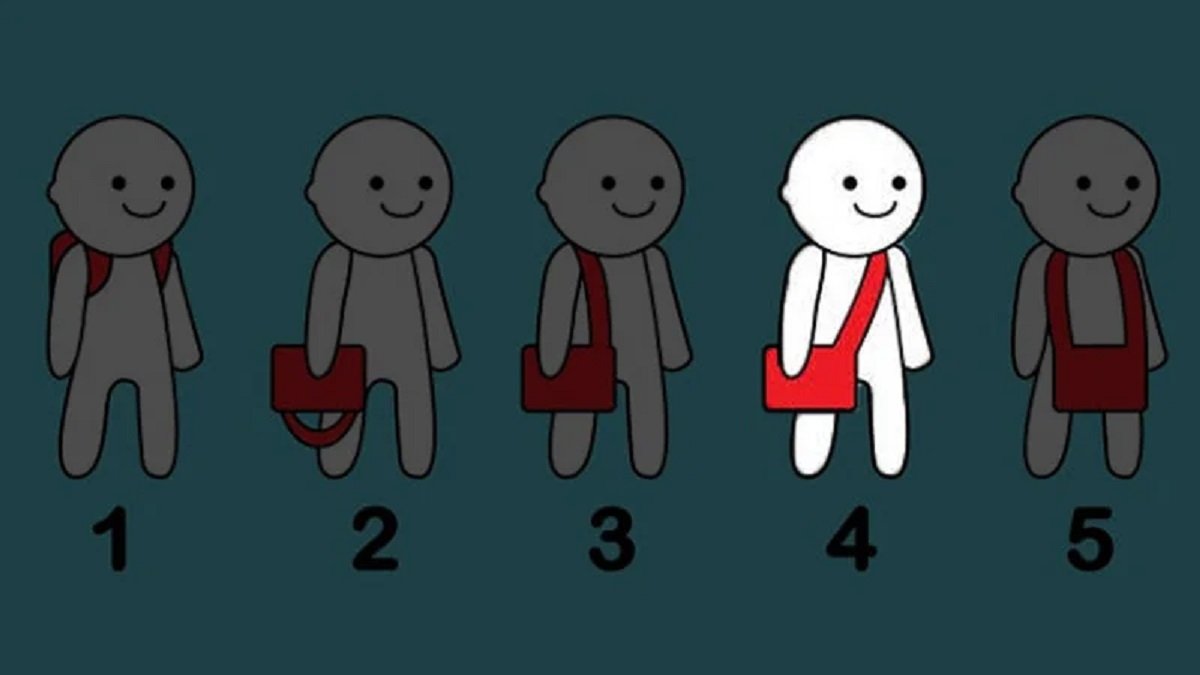 The Fifth Type
An unusual and rarest use of a bag. Surely you have seen people carrying a bag straight in front of them. Thus, they want to free their hands to use their body language to the fullest when talking. They are creative and extraordinary personalities. However, they are vulnerable. That is why the bag sort of protects them from a possible threat, playing the role of a shield.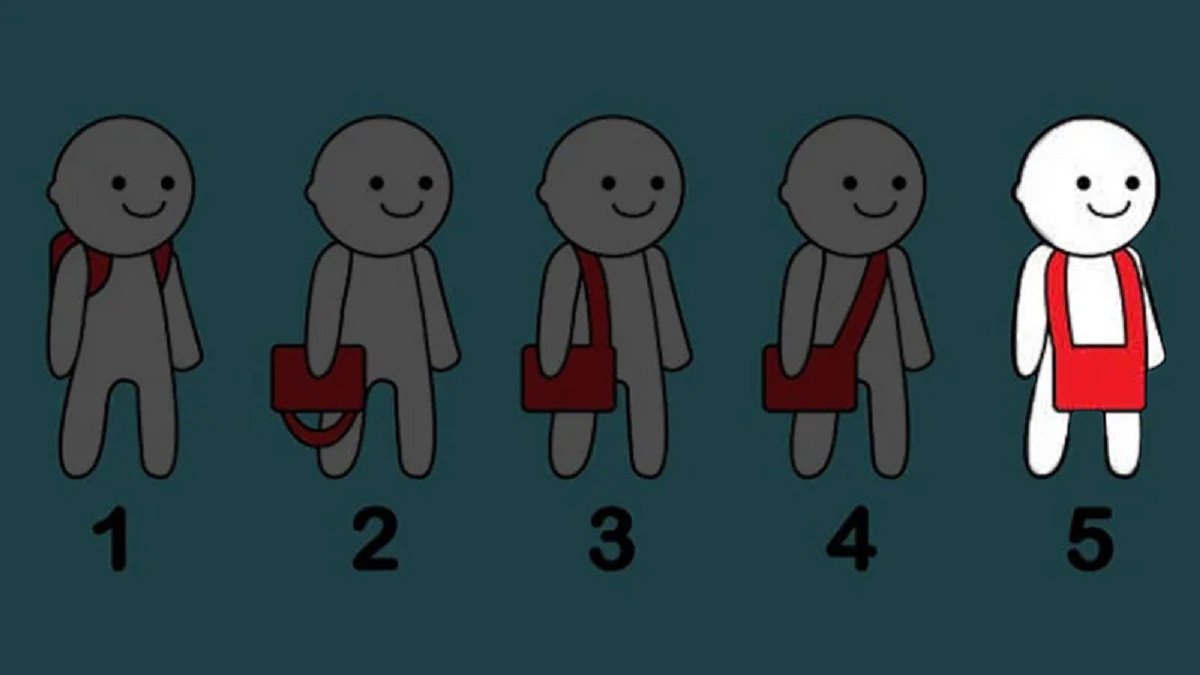 Try this test on someone you know. I wonder if the results are the same. Don't take the test too seriously though. Of course, we can't know all about someone's personality traits only based on the way he or she carries a bag, but wasn't the test fun? Which picture did you choose?