Appetizer Recipes With Red Cabbage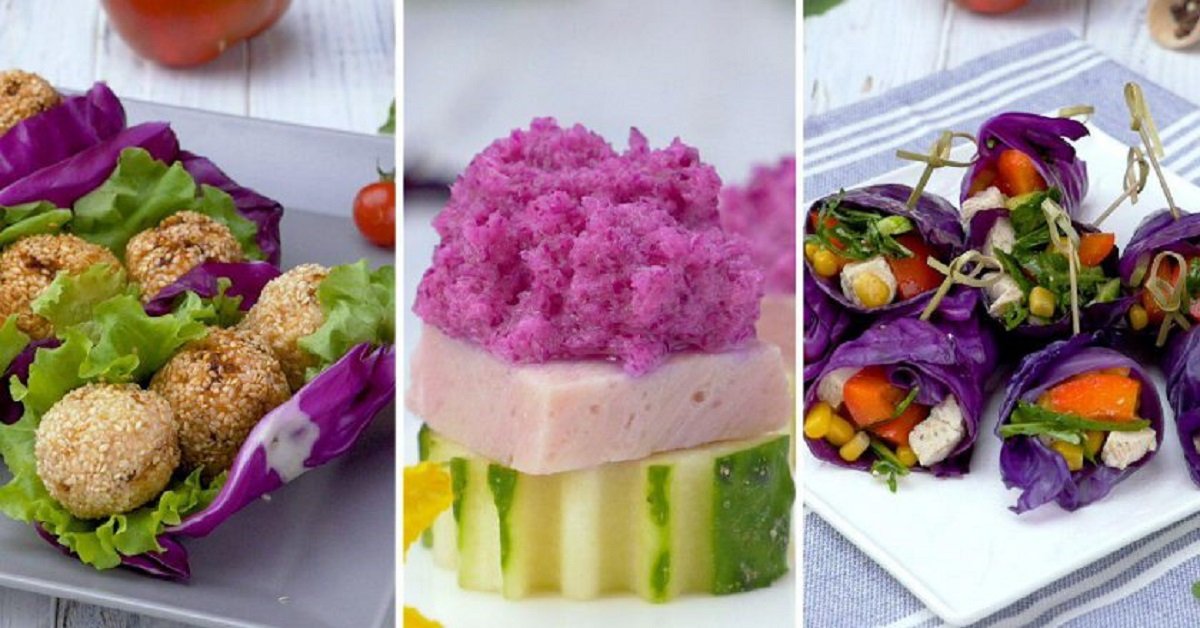 Red cabbage is a well-known and beloved vegetable containing a good mix of vitamins and minerals. What's more, it's a powerful antioxidant. Its taste differs little from its fair-leafed relative: less sour, with a mustardy flavor. Its bright color can become an inexhaustible culinary inspiration for recipes with red cabbage!
Many people use the vegetable to cook sides or prepare salads, so this time, Cook It would like to share with you three recipes with red cabbage for simple yet unique appetizers. They will pleasantly surprise everyone at your table with their unusual appearance and fresh taste.
Red Cabbage Balls on Cucumbers
Grind chopped cabbage in a blender. Add 1 teaspoon of lemon juice, a pinch of salt, and 1 tbsp of sunflower oil; mix everything. Cut lengthwise grooves on the outer side of the cucumber and then slice it into circles. Put pieces of ham on the cucumber circles. Make little cabbage balls with a spoon moistened with water and place them on ham.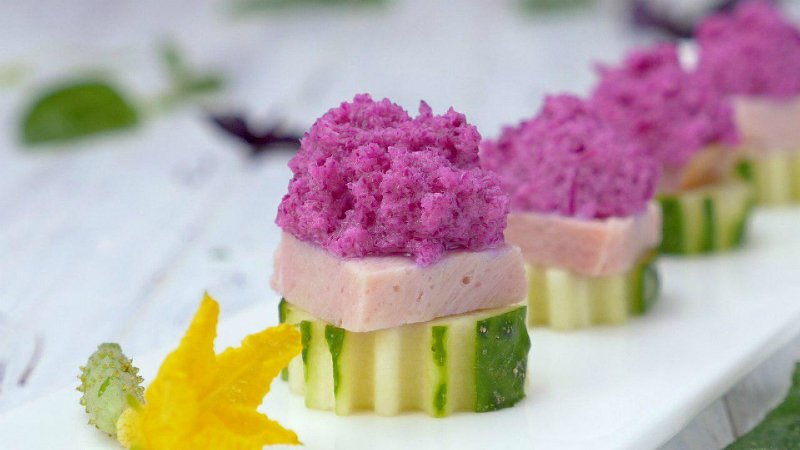 Vegetable Salad in Red Cabbage Cones
Combine arugula leaves, chicken breast cut into cubes, and bell pepper in a bowl. Add cucumber chopped into small slices and corn, season with sunflower oil, salt, pepper, and mix. Put the salad on pre-scalded cabbage leaves, roll into a cone, and fasten with skewers.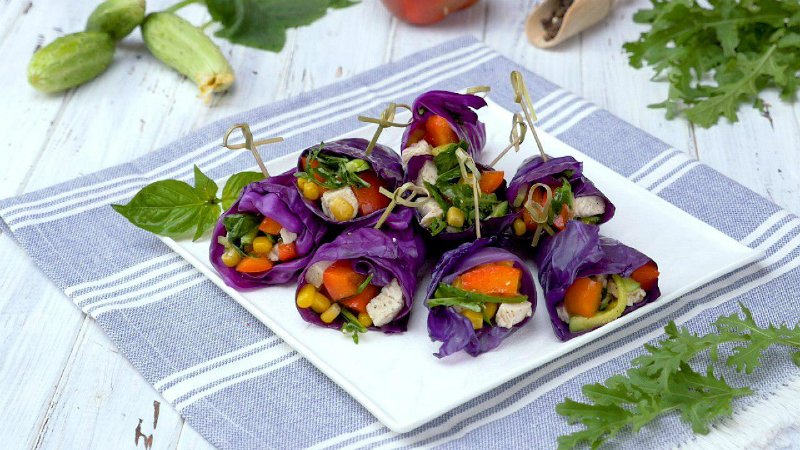 Floating Meatballs
Mix minced chicken with finely chopped onions, salt, and pepper. Make meatballs and roll them in sesame seeds. Deep-fry until cooked. Place on a paper towel to remove excess oil. Serve in red cabbage and lettuce leaves.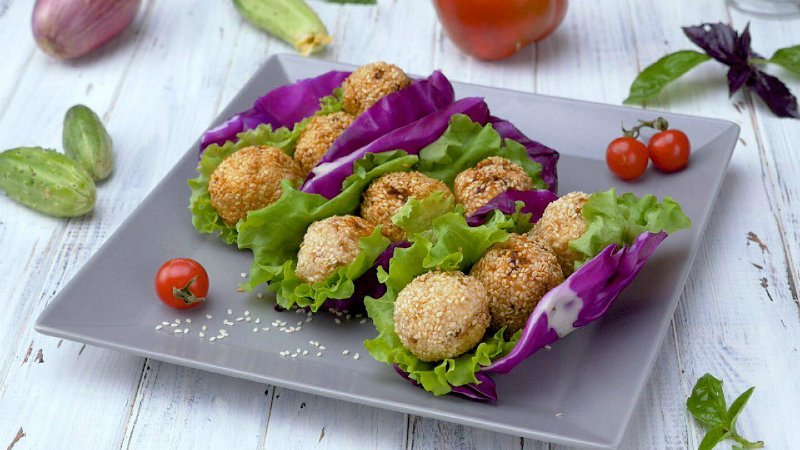 Ingredients for All Three Appetizers:
1 ½ lb (700 g) red cabbage;
2 cucumbers;
1 bell pepper;
3 tbsp canned corn;
7 oz (200 g) cooked chicken breast;
½ sheaf arugula;
1 tsp lemon juice;
3 ½ oz (100 g) ham;
7 oz (200 g) minced chicken;
1 onion;
2 tbsp of sesame seeds;
salt to taste;
ground black pepper to taste;
sunflower oil.
Good luck with your culinary experiments! Don't forget to share these recipes with your friends!