Tangerine Peel Uses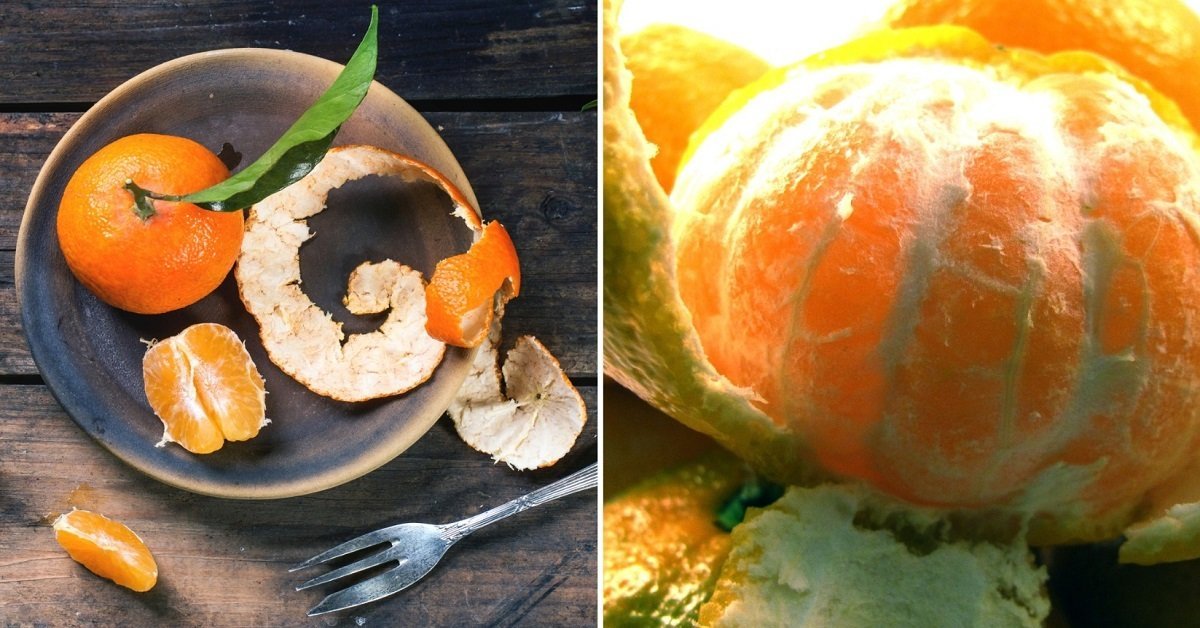 When I buy tangerines, I eat pounds of them and carefully set all the peels aside. I used to throw them away. However, there are so many tangerine peel uses. I saw a cool decor at my friend's house and decided to try making a garland myself. But I couldn't stop at just one craft, because it turned out to be so exciting!
Today, Cook It prepared a collection of inspirational ideas for creating crafts from tangerine peels. It can come in handy on holidays!
© DepositPhotos
Tangerine Crafts
I like to make flowers from tangerine peel. You need to make one continuous peel, like you do with potatoes. Then the peel should be twisted and dried. You can dry your peels using a regular radiator. Drying takes a few days. Didn't this rose turn out lovely?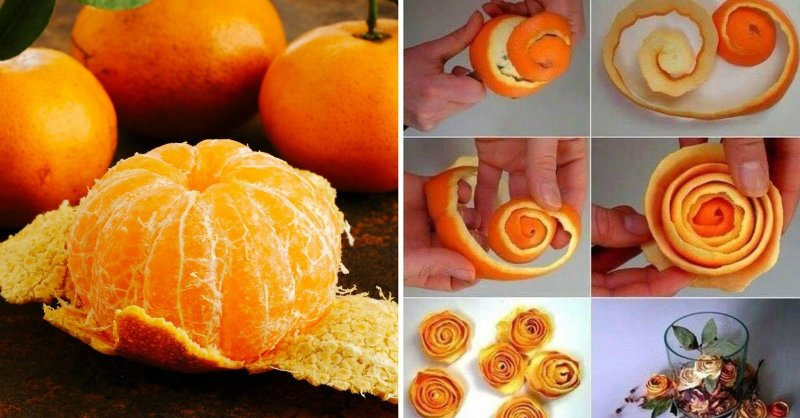 © DepositPhotos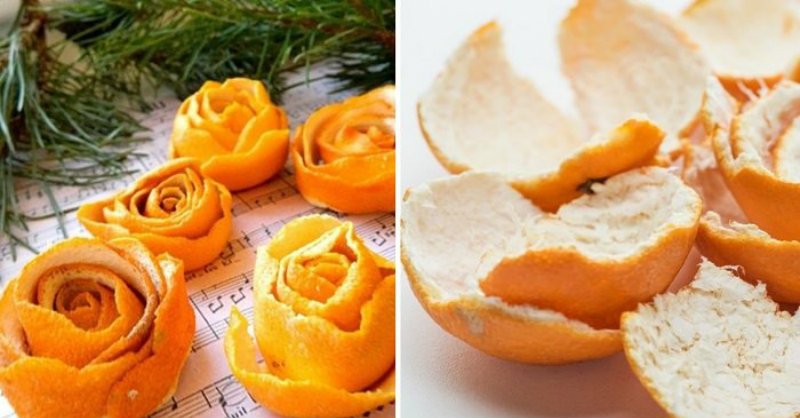 © DepositPhotos
Here are some cute ways to peel your tangerines. Try with kids.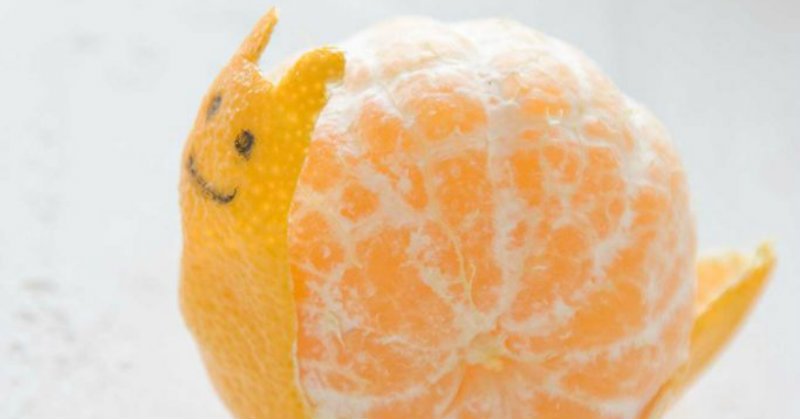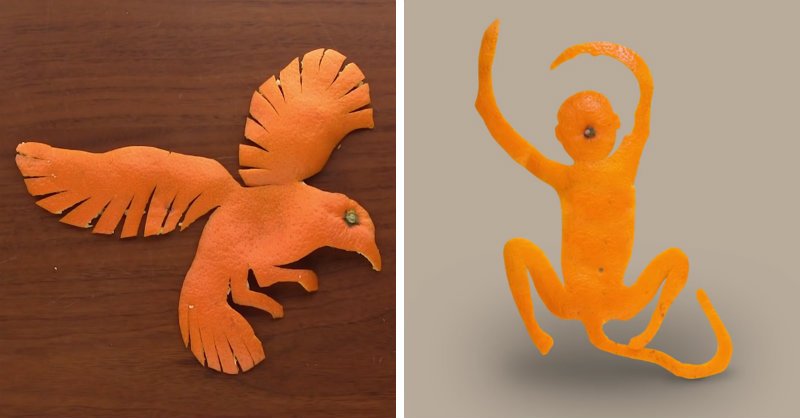 Well, this is my favorite one! Candles from tangerines will not only look beautiful, but also smell delicious!
To make them, you must first draw a circle with a pen. Then cut the peel to a template without touching the flesh. The easiest way to pull out the flesh is using a spoon. Pour olive oil in, place a wick inside. On top, place the other half of the peel with a pre-cut pattern.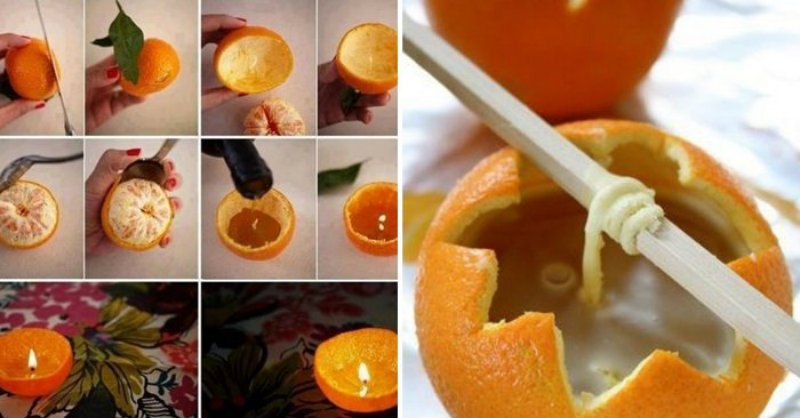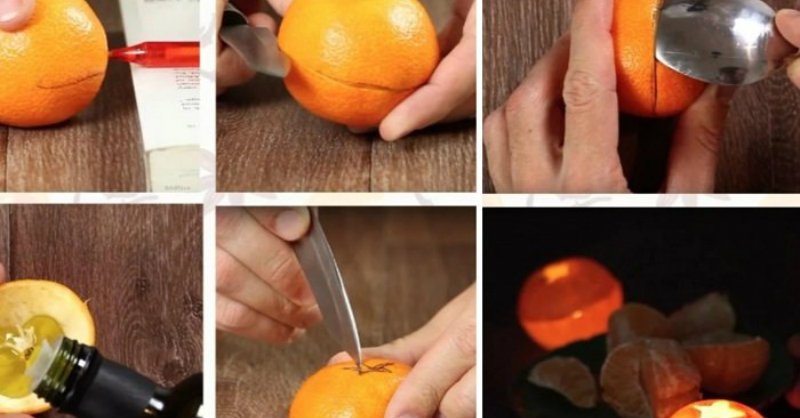 Another option for using tangerine peels is a homemade air freshener. Fill the glass vases or jars with various colored pebbles, beads, aromatic herbs and add tangerine or orange peels cut in stars or circles.
You will get a wonderful, deliciously smelling mixture that will set you in a festive mood and give a lot of positive emotions!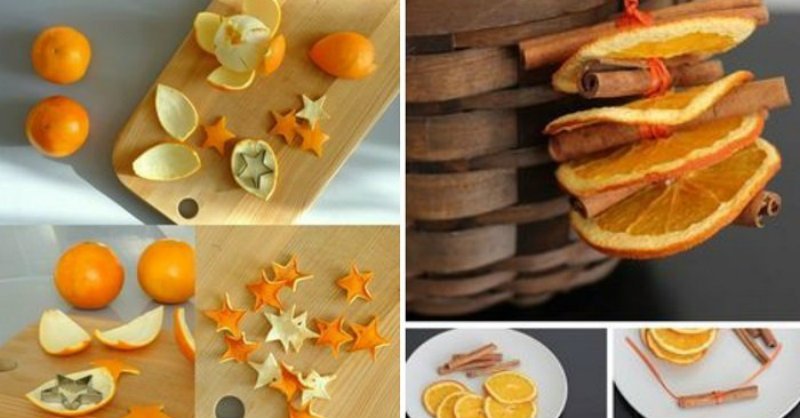 Amazing halloween decorations.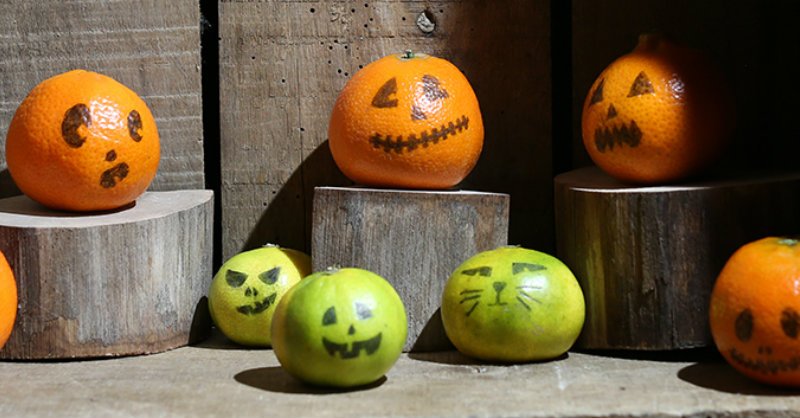 How about some candied tangerine peels?
Another interesting idea!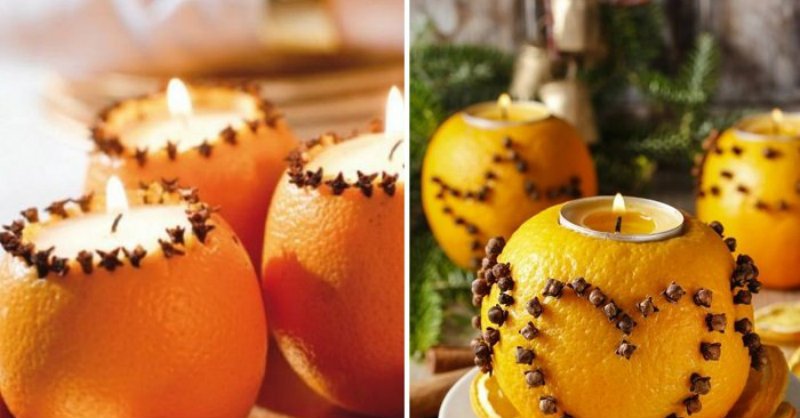 Also, in winter you can feast on real tangerine tea. Cut small patterns from fresh tangerine peels, like on garlands. Just don't hang them on a rope, but dry instead.
Add patterns to tea or just pour boiling water over tangerine peels and have fun!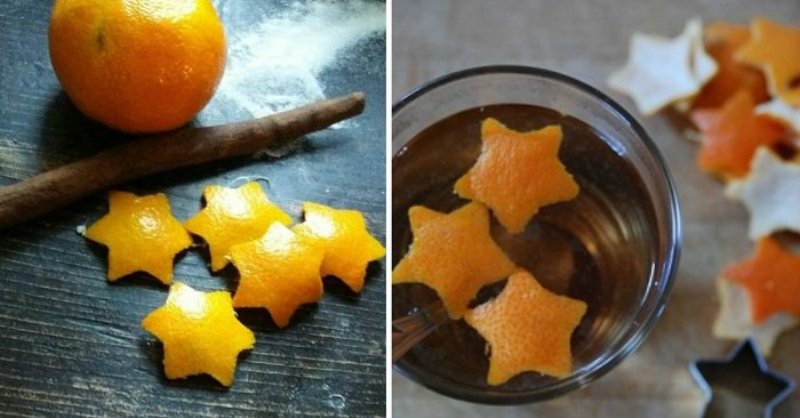 It turns out that tangerines are not just a snack. You can also make wonderful handicrafts from them. Now I ask all my friends to collect citrus peel for me.
I highly recommend you trying something similar in your house.Remember: time spent on creative work brings only positive emotions!