How to Make Vegetarian Patties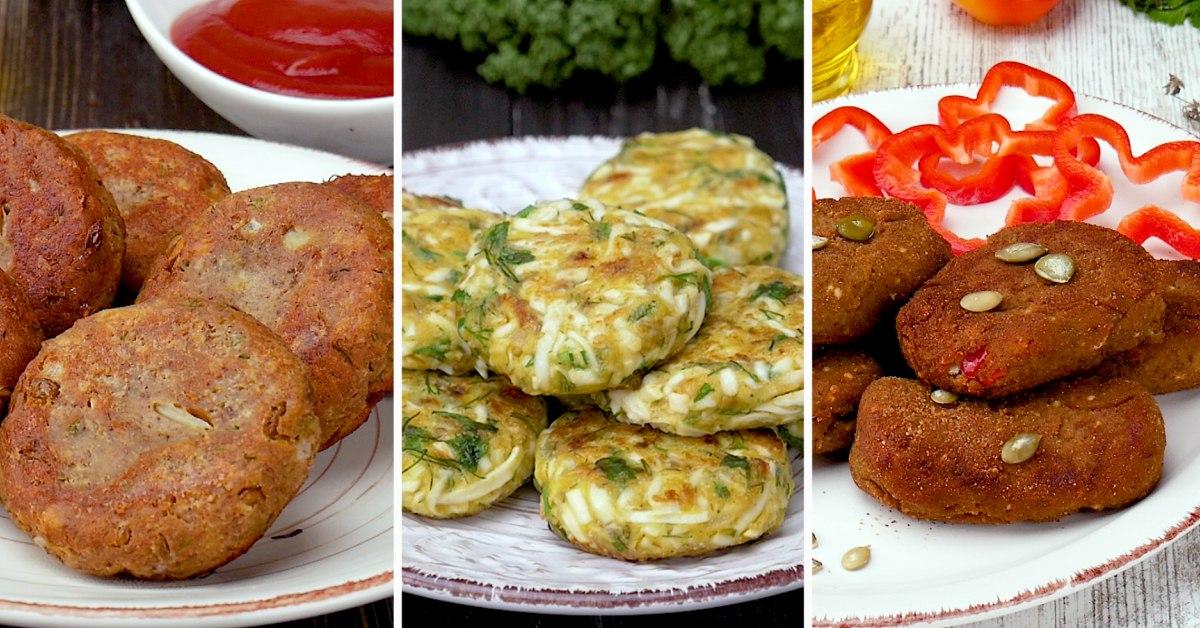 Typically, patties are made from minced meat or fish, but you should not limit yourself to these products. You can experiment with ingredients to your heart's content, and you will probably like many combos. To demonstrate, here are three new and fresh recipe ideas for easy, delicious, juicy, and healthy vegetarian patties.
Lentil Patties
Lentil patties are not only tasty but also very nutritious, because they consist of vegetable proteins and slow carbohydrates. Satiety-wise, they are not much inferior to their meat counterparts.
Moreover, lentil patties are easy and quick to cook. To make their taste stronger, you can add a vegetable bouillon cube or your favorite herbs and spices. You can serve them as the main or a side dish. And FYI, these patties are great for veggie burgers.
Ingredients:
5 ¼ oz (150 g) lentils;
1 large potato;
1 onion;
⅓ bunch dill;
1 egg;
salt, pepper to taste;
sunflower oil to taste.
Instructions:
Cover lentils with cold water in the ratio of 1:3, bring to a boil, and simmer for approximately 20 minutes until cooked. Set aside some lentils, puree the rest in a blender bowl.

Boil potato in salted water until cooked, then mash using an immersion blender.
Add both pureed and whole lentils, chopped onion, dill, and egg to the potato mass. Season with salt and pepper to taste. Mix thoroughly.

Form patties and fry them in vegetable oil until golden brown on both sides.
Eggplant Patties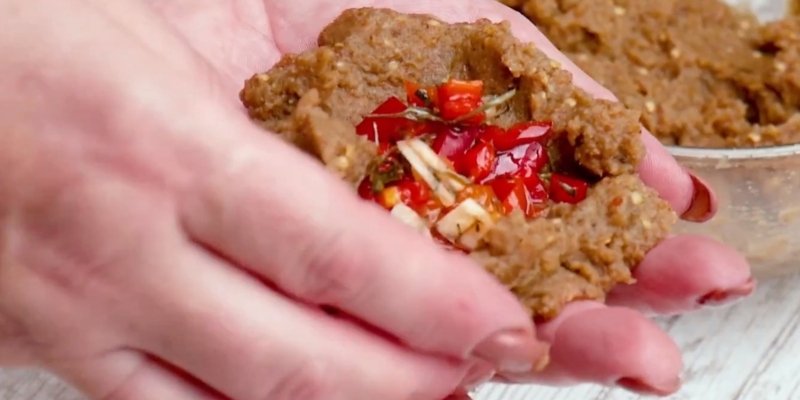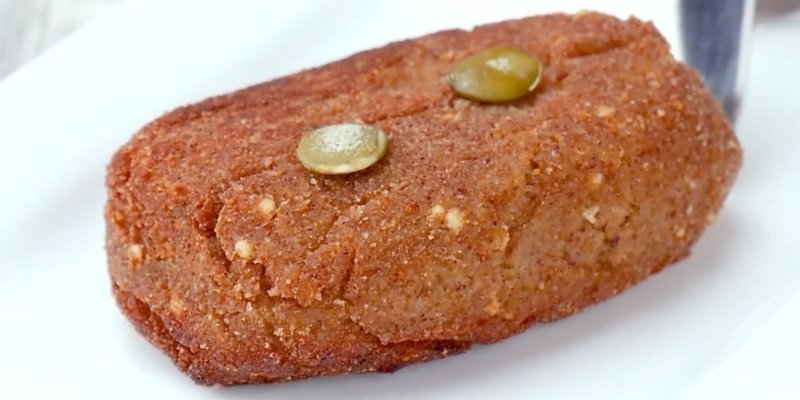 If you have not had enough time to eat your fill of eggplant over the summer, it is never too late to get additional vitamins and microelements. In fact, this dish has three significant benefits: it is dietary, tasty, and does not contain meat. Thus, it is an excellent liver and stomach cleanse.
Eggplant patties with bell pepper filling are juicy and fragrant. This simple vegetarian dish is prepared in next to no time and looks just like its real meat counterpart. Cook it and see for yourself!
Ingredients:
1 bell pepper;
1 egg;
2 eggplant;
1 clove garlic;
1 chili;
5 tbsp breadcrumbs;
1 tsp thyme;
1 tbsp olive oil;
salt, pepper to taste.
Instructions:
To begin with, pierce eggplant with a fork along their entire length and wrap them in foil. Put both vegetables and bell pepper on a baking sheet. Bake in the oven at 360 °F for 20 minutes. Peel eggplant, cut into cubes and blend until smooth.

Peel baked peppers and cut into medium-sized cubes. Do the same with chili. Finely chop the garlic. Combine these ingredients in a bowl, add thyme, vegetable oil, salt, and mix. Crack the egg into the bowl with the eggplant, add breadcrumbs, salt and pepper. Mix thoroughly.
Scoop out a spoonful of minced eggplant and shape it into a flat cake. Add a teaspoon of filling, pinch the edges, and roll into a ball. Roll in breadcrumbs and fry in a pan until cooked. Sprinkle with peeled pumpkin seeds before serving.
Egg Patties With Cheese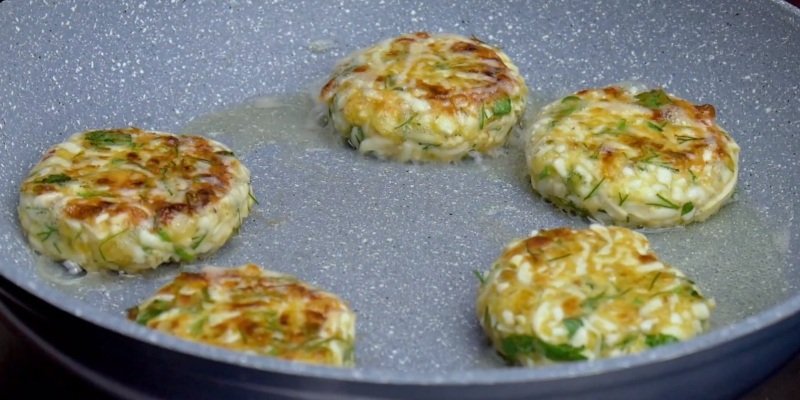 This recipe is a delicious creation to whip up with your Easter egg leftovers. This recipe is for 14 tender burgers with mouth-watering cheese filling, which you can serve hot or cold.
Ingredients:
1 onion;
1 tbsp parsley and dill;
6 boiled eggs;
1 raw egg;
1 tbsp flour;
2 tbsp semola;
1 tbsp sour cream;
1 oz (30 g) hard cheese.
Instructions:
Finely chop the onion and fry it in a pan with sunflower oil until golden brown. Shell boiled eggs and grate them on the coarse side of a grater. Then, finely chop the greens.

Combine eggs, onion, greens, a raw egg, flour, semolina, and sour cream. Add salt and pepper to taste. Put on a lid and let sit for 20 minutes.
Moisten your hands in water, shape round patties, and place a piece of cheese inside. Finally, fry on all sides in vegetable oil and serve with sour cream.
Once you have mastered the basic principles of cooking vegetarian patties, you can start experimenting with ingredients: sweet potatoes and quinoa, brown rice and tofu, beans and cornmeal, grilled mushrooms, or seitan and vegetables. Serve vegetarian patties with fried potatoes or salad, and your favorite sauce.