3 Homemade Ramen Recipes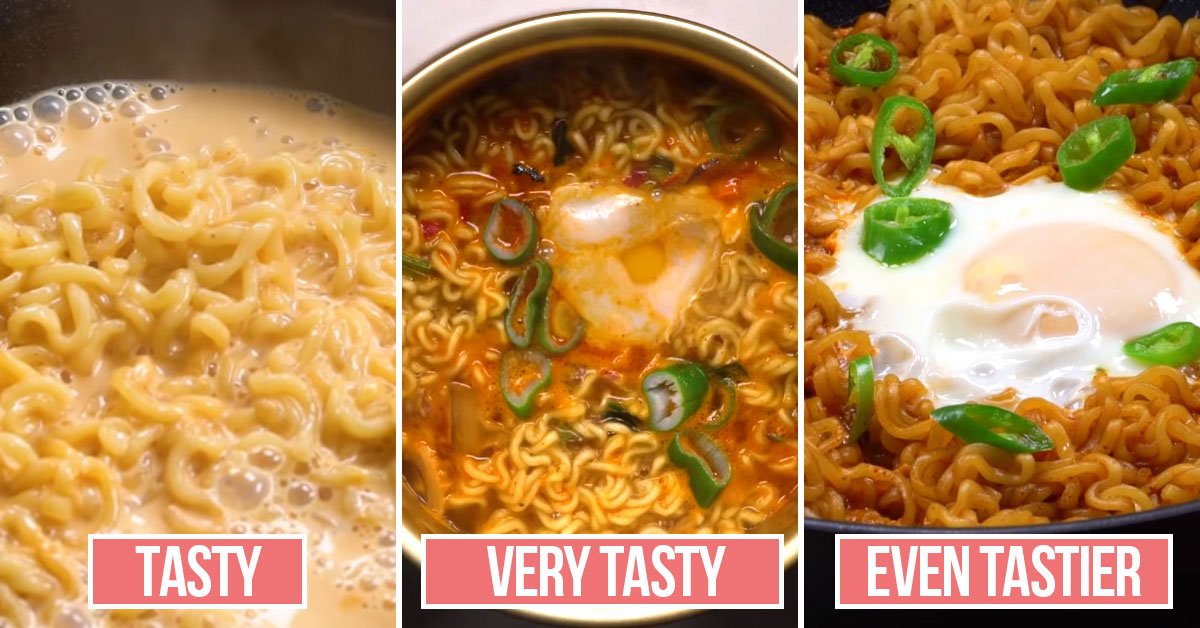 Today we would like to offer you three quick ramen recipes for making at home. Despite what many people think, ramen is noodles with broth, and not at all soup. The dish came from China to Japan when the country reopened its borders during the Meiji Restoration. Over the past century, the dish has been improved to such an extent that it has almost overshadowed its original Chinese counterparts on the world stage. What was once a simple peasants' dinner has turned into the culinary embodiment of the Japanese striving for perfection.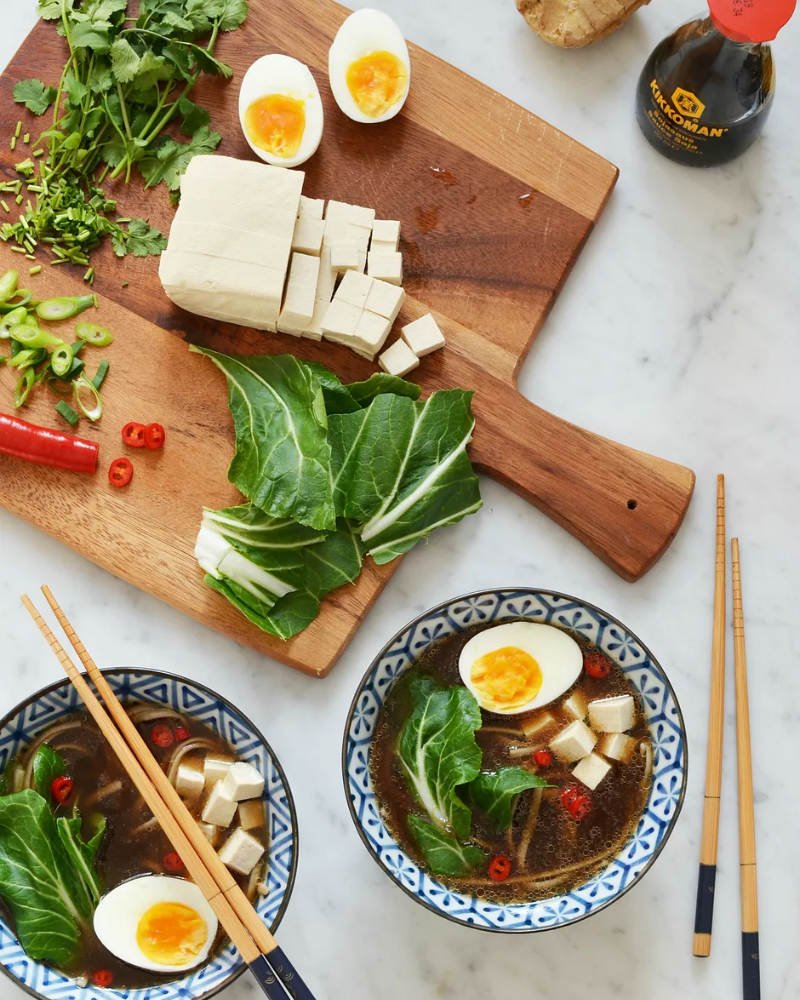 Delicious and satisfying Asian ramen is the most popular dish in the street food and fast food category. Most often, Asian noodles are served with broth, slices of meat or poultry, sprouts, mushrooms, herbs, vegetables, eggs, pickles. Toppings vary by region.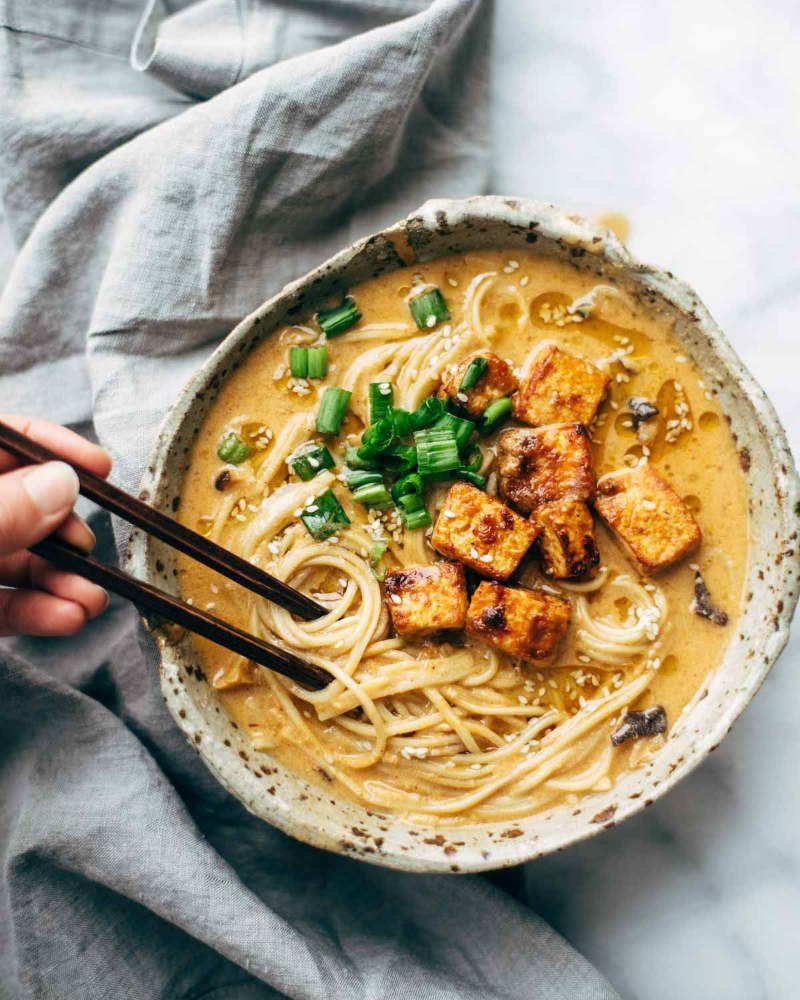 By the way, the whole idea of instant noodles was inspired by ramen. In everyday cooking, it's common to use store-bought dry ramen noodles. The Japanese are sure that ramen is not just noodles with broth, but a magical dish that makes people happy.
Korean Style Ramen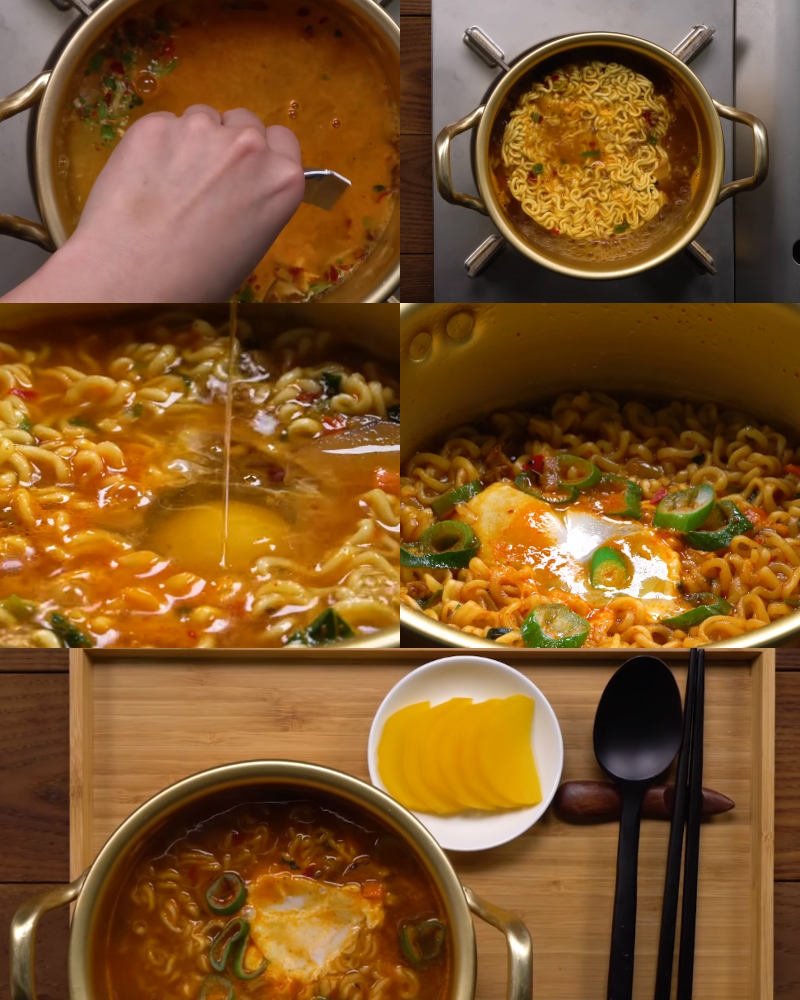 Ingredients:
1 pack instant noodles
1 egg
1 tsp sugar
1 leek
½ tsp rice vinegar
1 pinch black pepper
2 ⅓ cups (550 ml) water
Preparation:
Boil water in a saucepan, pour spices from a bag, put a briquette of noodles, add rice vinegar, black pepper and sugar. Cook the noodles until soft.

Gently break a chicken egg in and add chopped leek. Cook for another 2 minutes and serve immediately.
Ramen in a Skillet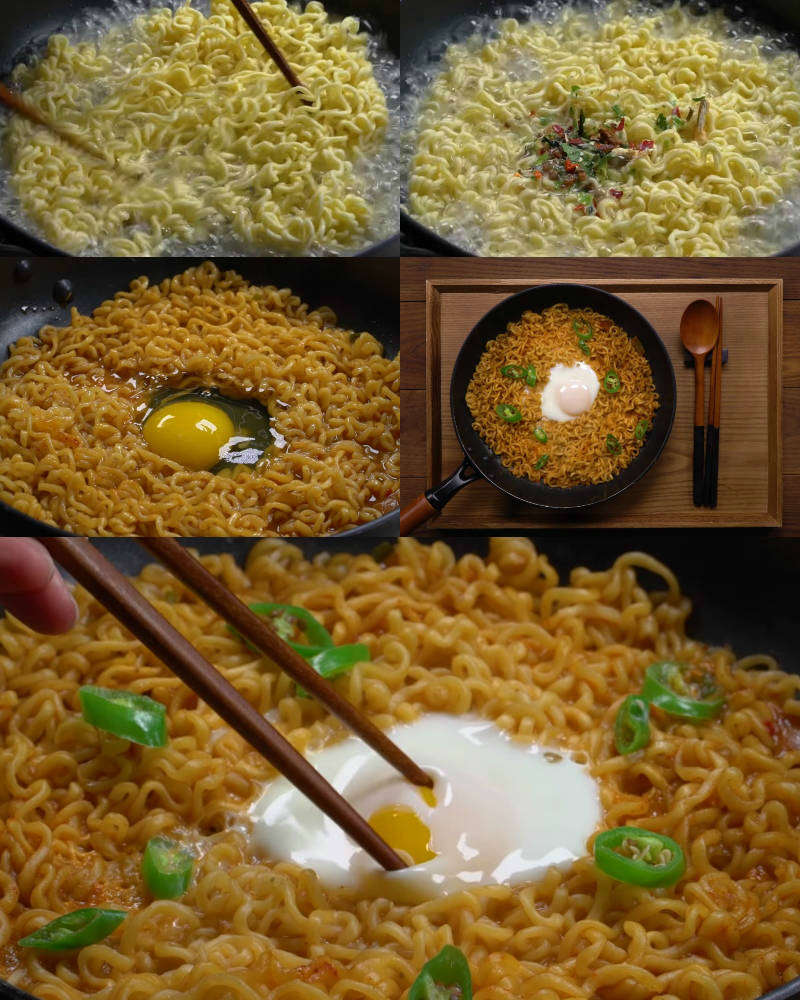 Ingredients:
1 pack instant noodles
1 egg
½ jalapeno pepper
spices to taste
Preparation:
Boil 1 ½ cup (350 ml) of water in a pan, put in the pack of noodles and wait until it softens a little.

Pour the seasoning from the bag, carefully break the egg into the center of the skillet, cover and cook for 2 minutes until the egg white is set, but the egg yolk is still runny.
Add chopped jalapenos and serve, mixing the noodles with the egg.
Milk Ramen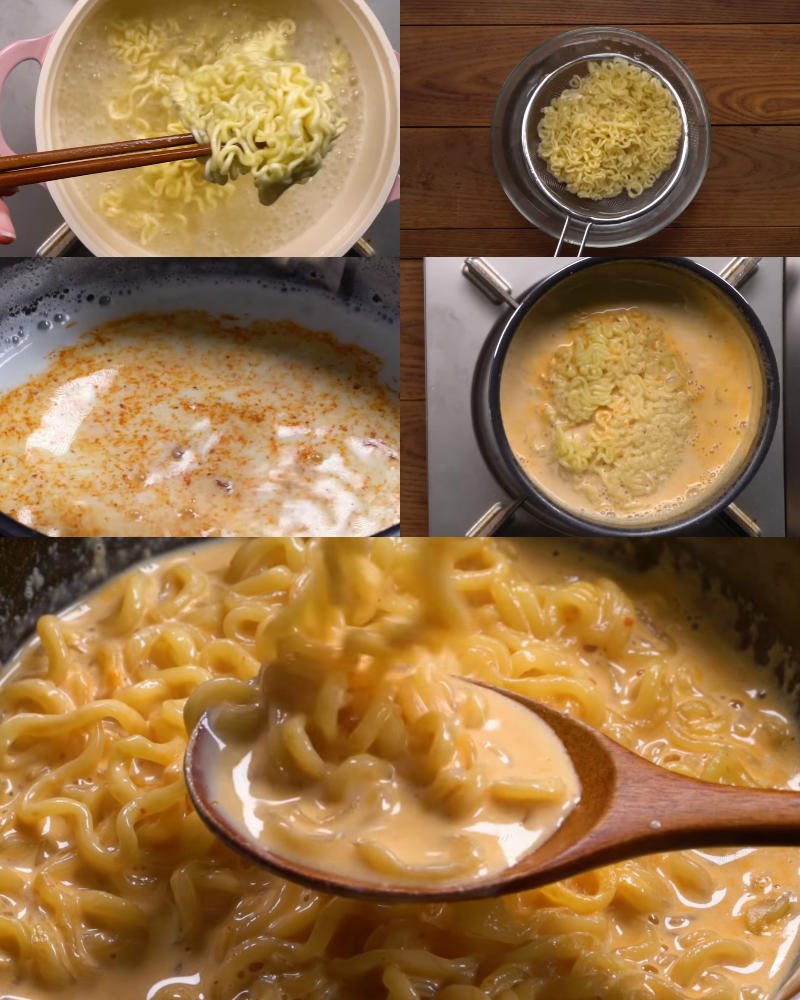 Ingredients:
1 pack instant noodles
1 ⅔ cups (400 ml) milk
Preparation:
Boil the noodles until half cooked, then drop in a colander and rinse with cold water.
Boil the milk in a saucepan over low heat, add seasoning from the package and noodles. Cook until tender and serve in a deep bowl.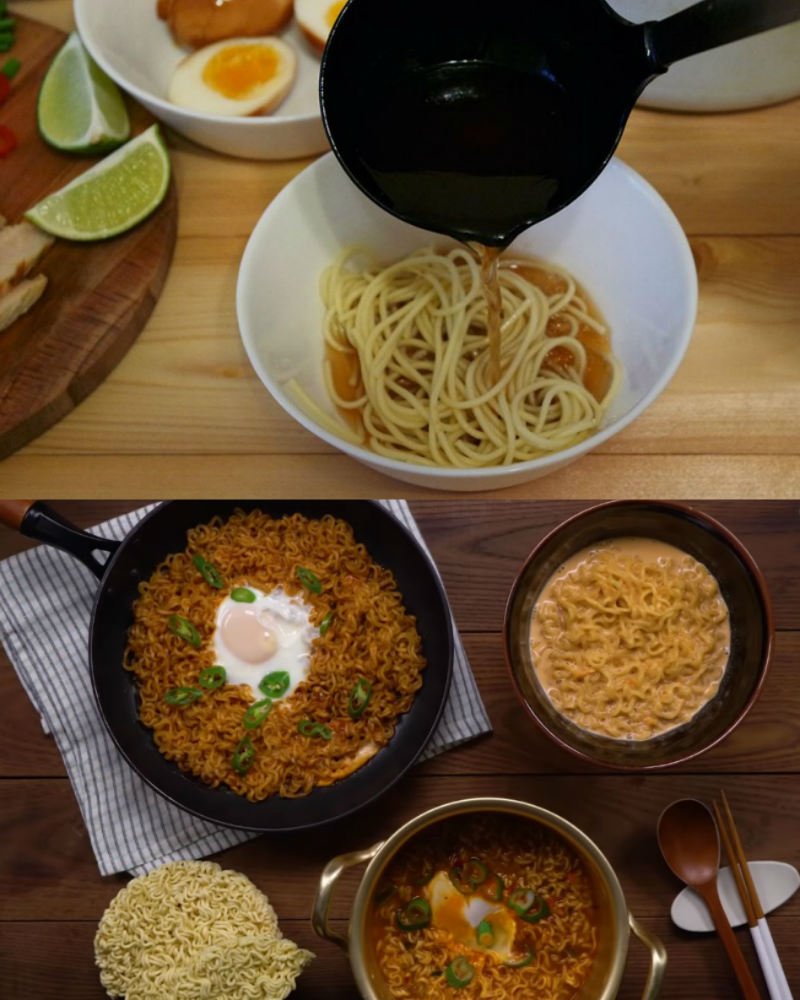 Traditionally you should eat Japanese ramen in this order: first they eat noodles and solid ingredients using chopsticks, then they drink warm broth right from the bowl. Don't be afraid to slurp — such sounds mean that the food is delicious!