5 Excellent Dishes With Squash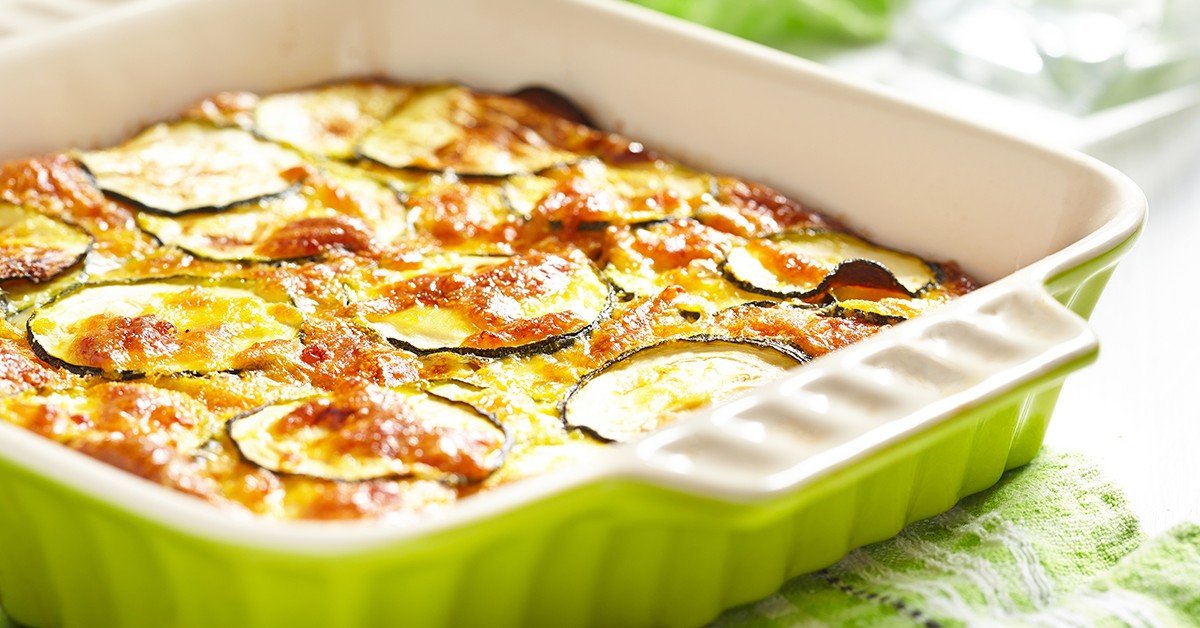 It is finally time for the fresh, juicy, and most importantly, affordable squash! Curiously, this vegetable with mild and neutral taste is quite popular in cooking. Squash is the shining star in any dish — appetizers, salads, casseroles, side dishes, soups, and even desserts.
Cook It has made a list of delicious and beloved dishes with squash — they will surely become your menu favorites as well. Let us enjoy the bounty together!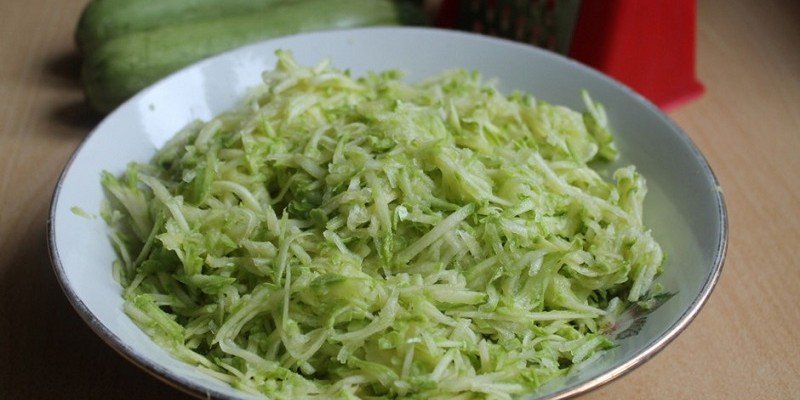 Dishes With Squash
Squash Casserole With Cheese
This dish is perfect for when you want to cook something hearty yet light. The healthy, delicious treat will appeal to everyone, including those watching their figures. Serve it for dinner and be ready to collect praise!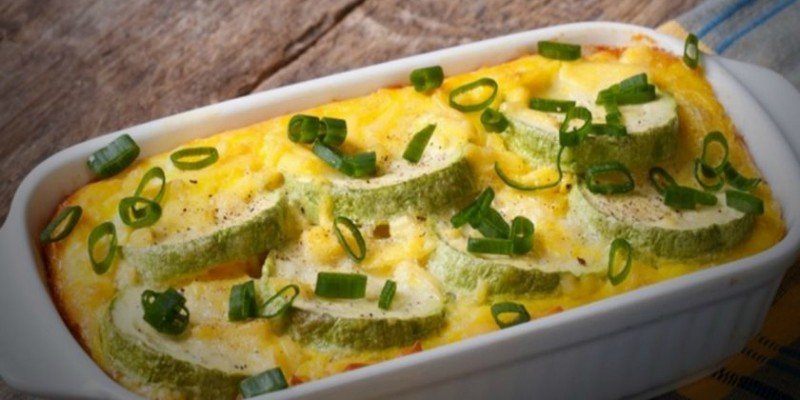 Ingredients:
1 squash
2 eggs
3 tbsp yogurt
1 bunch herbs
3 tbsp egg yolks
3 ½ oz (100 g) hard cheese
Salt, pepper to taste
Instructions:
Wash squash and pat it dry with a paper towel. Cut it into circles.

Place the squash circles on a baking dish.
In a separate deep bowl, beat the egg yolks and yogurt.
Finely chop herbs and combine them with the egg mixture.

Season the mass with salt and pepper; mix thoroughly.
Cover the squash circles with this mixture.
Grate hard cheese and sprinkle it on top of the squash.

Set the oven temperature to 375 °F. Bake until the crust is golden.
Roll
A squash roll with mushroom filling is a vegetable snack perfect for picnics and the festive table. Adding squash to the dough significantly reduces the calorie content of the dish and enhances the taste.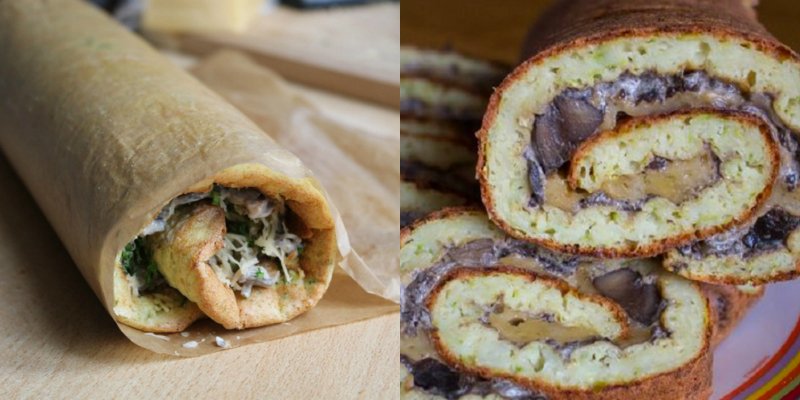 Ingredients:
2 squash
2 eggs
5 ¼ oz (150 g) hard cheese
1 onion
2 tsp baking powder
14 oz (400 g) mushrooms
8 ¾ oz (250 g) wheat flour
7 oz (200 g) sour cream
3 cloves garlic
3 tbsp sunflower oil
All spice to taste
Salt, pepper to taste
Instructions:
Wash squash, cut off stem and flower ends.
Grate vegetables on a medium grater, and then peel and grate the onion. Combine the ingredients in a bowl.

Separate the yolks from the whites. Add the yolks to the vegetables. Mix the ingredients and season them with salt and pepper. Sift the wheat flour into the bowl.
Combine it with baking powder and knead the dough.

In a separate bowl, beat the egg whites with a pinch of salt.
Add the beaten egg whites to the dough.
Set the oven temperature to 360°F. Line a baking sheet with parchment and gently distribute the dough on the entire surface. Place the baking sheet in the oven for about 40 minutes.

Wash and dry mushrooms, and cut them into strips.
Heat sunflower oil in a pan and fry the mushrooms. Finely chop garlic cloves and add them to the pan with the mushrooms.

Grate hard cheese on a fine grater.
When the mushrooms are done, add sour cream, simmer for another 1–2 minutes, and then remove from heat.
When the cake is ready, remove it from the oven and let it cool slightly.

Put the filling on the finished cake: first, the mushrooms in sour cream, and then the grated cheese. Roll the dough into a tight roll.
Fried Squash in Spicy Batter
One tiny detail can hugely affect the final result. If you were to fry squash, it would unquestionably turn out delicious, although simple. However, fry it in a thick batter with soy sauce, and it will be divine!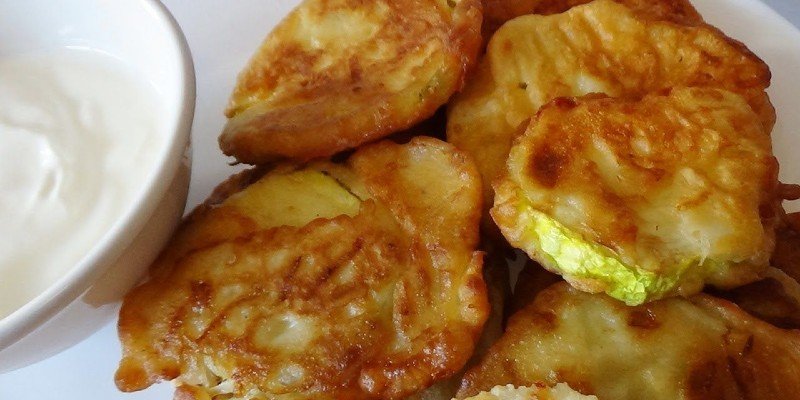 Ingredients:
2 squash
8 tbsp wheat flour
1 tsp baking soda
2 eggs
4 tbsp sunflower oil
6 tbsp kefir
4 tbsp soy sauce
2 tsp sugar
Instructions:
Mix kefir with baking soda, add soy sauce, sugar, and eggs. Add flour, stir with a fork so that there are no lumps.
Cut squash into half-inch rings. Stick squash on a fork, dip in the batter and fry on a heated pan brushed with vegetable oil.

Quickly fry one side until the batter sets. Then turn over, lower the heat, cover with a lid, and fry the other side until cooked. Place the fried squash on a paper towel to get rid of excess oil.
Squash Cake
Squash cake is a vegetarian counterpart of the famous layered liver cake. It is a perfect summer snack. Fans of proper nutrition — pay attention!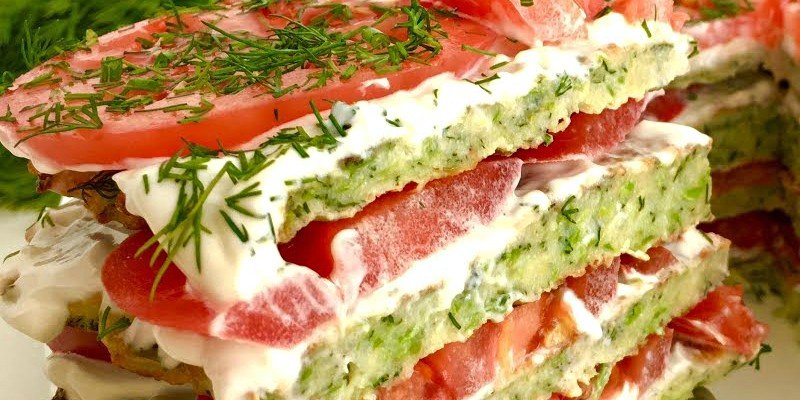 Ingredients:
2 squash
1 ⅔ oz (50 ml) milk
4 tbsp wheat flour
2 tomatoes
1 carrot
1 ¾ oz (50 g) hard cheese
2 eggs
5 ¼ oz (150 g) sour cream
3 ½ oz (100 g) cottage cheese
1 onion
1 bell pepper
2 tbsp sunflower oil
Salt to taste
Instructions:
Peel squash and remove the seeds. Grate on a medium grater.
Add eggs to the grated vegetable.
Add milk, salt, grated hard cheese, and flour; mix thoroughly.

Make regular squash pancakes.
Cut onion and pepper into small cubes and grate carrot. Lightly fry the onion in sunflower oil, add carrots and pepper. Leave to stew for another 7–8 minutes, then let cool.
Prepare the cream: beat the sour cream with cottage cheese, add chopped greens. Take the first pancake, spread it with cream, put the stewed vegetables on top, and cover with the second pancake.

The second layer: spread the pancake with cream and put slices of tomato on top. Cover with a pancake. Repeat until there are no more pancakes.
Finally, spread the whole cake with cream, and you're done!
Squash Pizza
No more pinballing between a proper diet and a slice of flavored pizza! Light, delicate, and juicy vegetable pizza is as delicious as its high-calorie counterpart. You can safely enjoy it and not worry about your figure!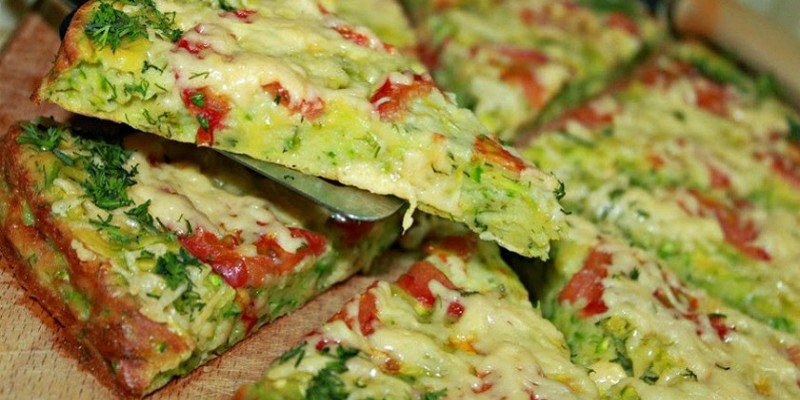 Ingredients:
1 squash
7 oz (200 g) hard cheese
½ cup semolina
1 pinch dried breadcrumbs
2 tomatoes
1 egg
3 tbsp wheat flour
Herbs to taste
Salt, pepper to taste
Instructions:
Peel a large squash, grate it on a coarse grater, sprinkle with salt and pepper. Let the mass sit for a while, then drain the excess liquid.

Add flour, semolina, and egg to the squash mass; mix well.
Brush a baking sheet with vegetable oil, sprinkle with breadcrumbs, and transfer the mass into a baking dish.

Cut tomatoes into rings and put them on top. Sprinkle with herbs and cheese. Put in the oven preheated to 360 °F for half an hour.
Cook any of these dishes with squash — they will turn out marvelous! We recommend saving this article to your bookmarks so that the recipes are always at hand. Share this useful recipe selection with your friends!