90-Year-Old Grandma Turned Small Village Into Her Art Gallery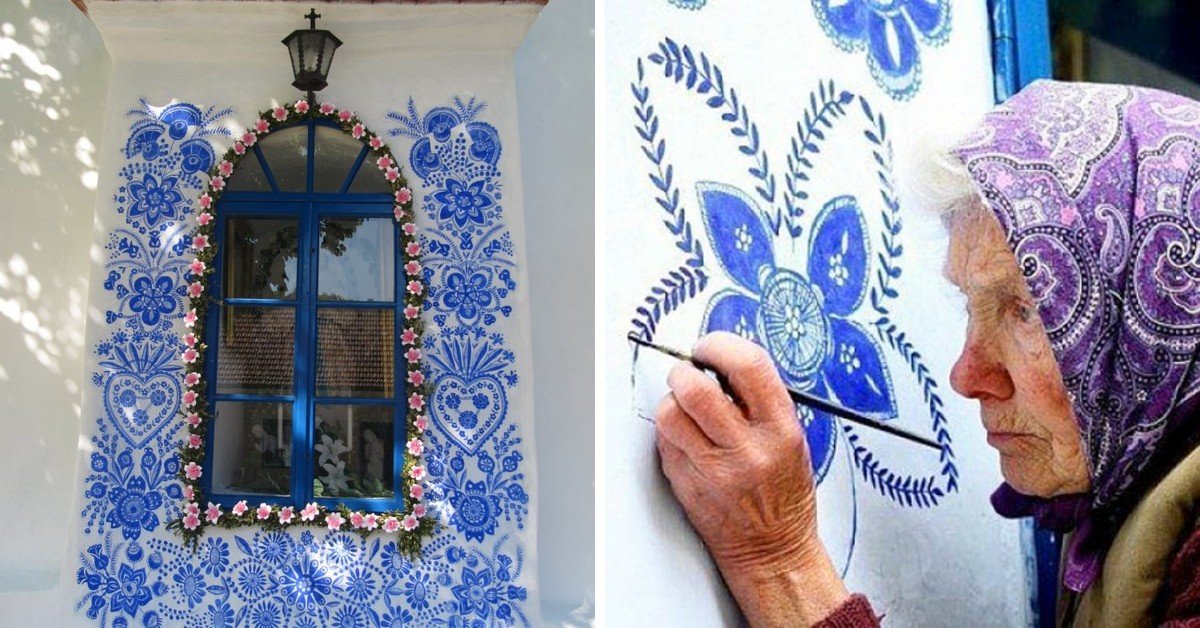 In recent years, pictures of an elderly lady painting decorative motifs on white walls have been going around social media. The lady, Anežka Kašpárková, was a gifted artist. The 90-year-old grandma spent every springtime hand-painting walls of her home village of Louka, Czech Republic, with splendid flowery motives. The adorable woman spent the last 30 years of her life doing what she loved most — brightening up the world around her.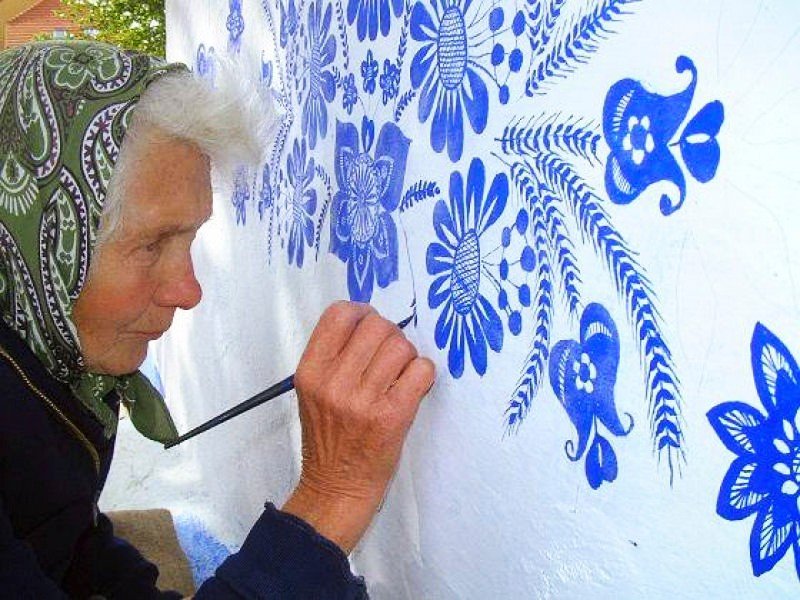 The former agricultural worker learned the craft of wall decoration in her sixties from another local woman belonging to a small group of self-made artists who decorated walls of white-washed cottages. Using bright ultramarine paint and a small brush, she created intricate, highly detailed floral murals inspired by traditional Moravian artwork. Her designs stood in contrast with the white walls of houses making for a beautiful backdrop.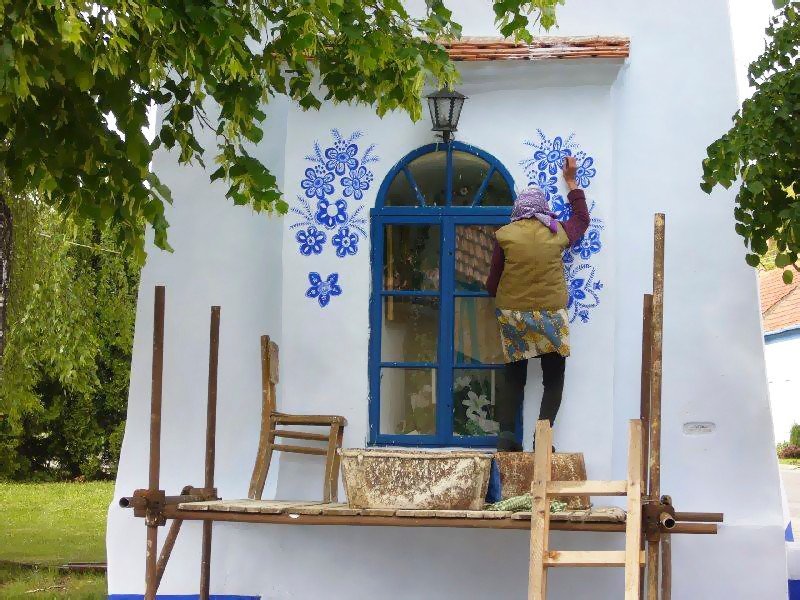 Despite attaining both local and viral recognition, Anežka Kašpárková had emphasized that her house painting hobby was purely for her pleasure, not fame or money.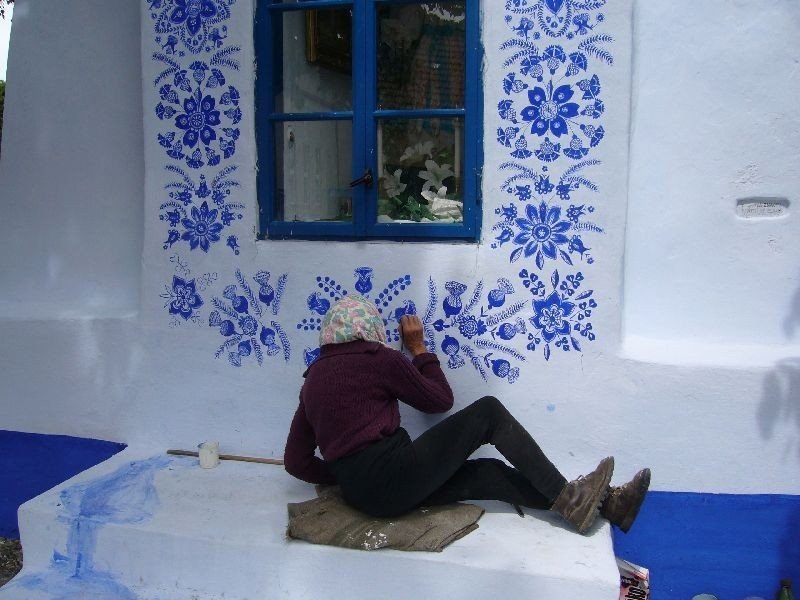 When the 90-year-old grandma had passed away in March 2018, the mayor of the village voiced a hope that someone would carry on her work. Thankfully, at the end of April 2018, Marie Jagošová, a family member, did by beginning to re-decorate the town chapel.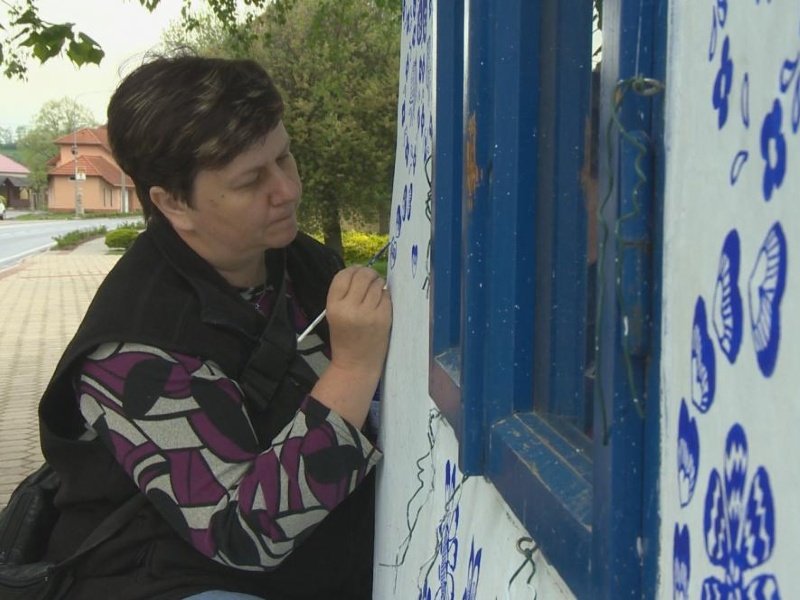 Anežka Kašpárková was a talented artist who truly made the world a little more beautiful with her art. We are positive that more people need to see her work. Isn't it inspiring to see such creativity going on around us? Make sure to share your thoughts on the artist's work in the comments below. Consider discussing this fascinating story with your friends and family.
To read another story about an inspiring 90-year-old grandma, check out this article on Great Depression cooking with Clara. She kept Great Depression recipes alive by imparting her wisdom to her family, as well as her online following.