Great Depression Cooking With Clara: Sunday Breakfast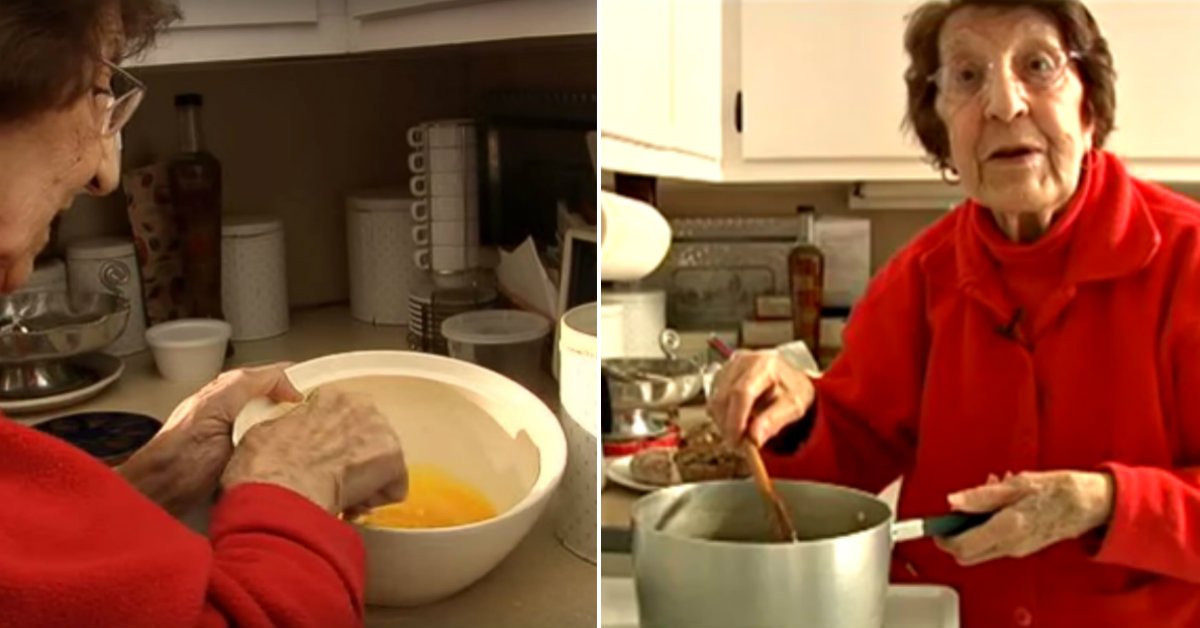 Clara Cannucciari was a charming lady who had her own online cooking show Great Depression Cooking With Clara, as well as a cookbook Clara's Kitchen. This lady actually lived through America's Great Depression! During that time, Clara's mother had to come up with inventive ways to stretch the family's food resources while still putting meals on the table. Using the cheapest ingredients she could, she was able to come up with simple, budget-friendly recipes to ensure her kids grow up happy and healthy. Clara has kept those Great Depression recipes alive by imparting her wisdom to her children and grandchildren, as well as her online fanbase.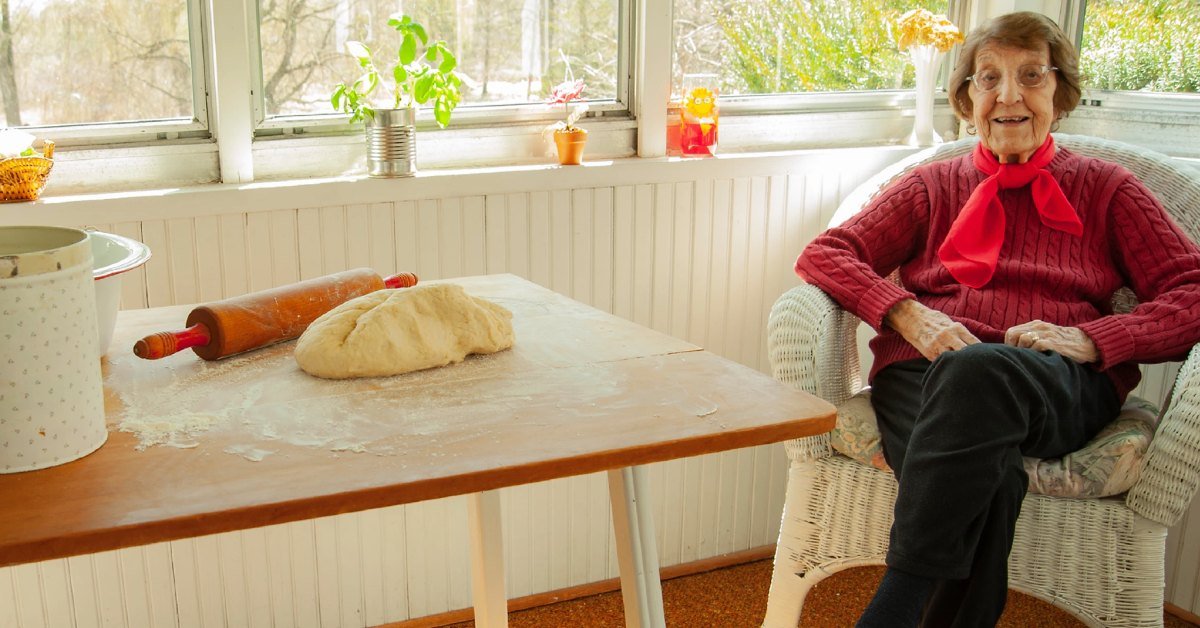 Nowadays, we live in a time of an unparalleled pandemic, economic crisis, and unrest, so the Great Depression cooking seems uniquely relevant, proving that frugal options worked during the toughest of times. Unfortunately, Clara passed away in late 2013 at the ripe age of 98. Luckily for us, her recipes live on.
In her 2009 YouTube video, Clara shared what she and her family typically had for breakfast during the Great Depression. While recalling her memories, she said that whenever she heard her mother grinding coffee in the kitchen, she knew it was time to get up. Along with the coffee, her family used to have bread and butter. On Sundays, however, they had sugar cookies, which were a big treat.
Great Depression Cooking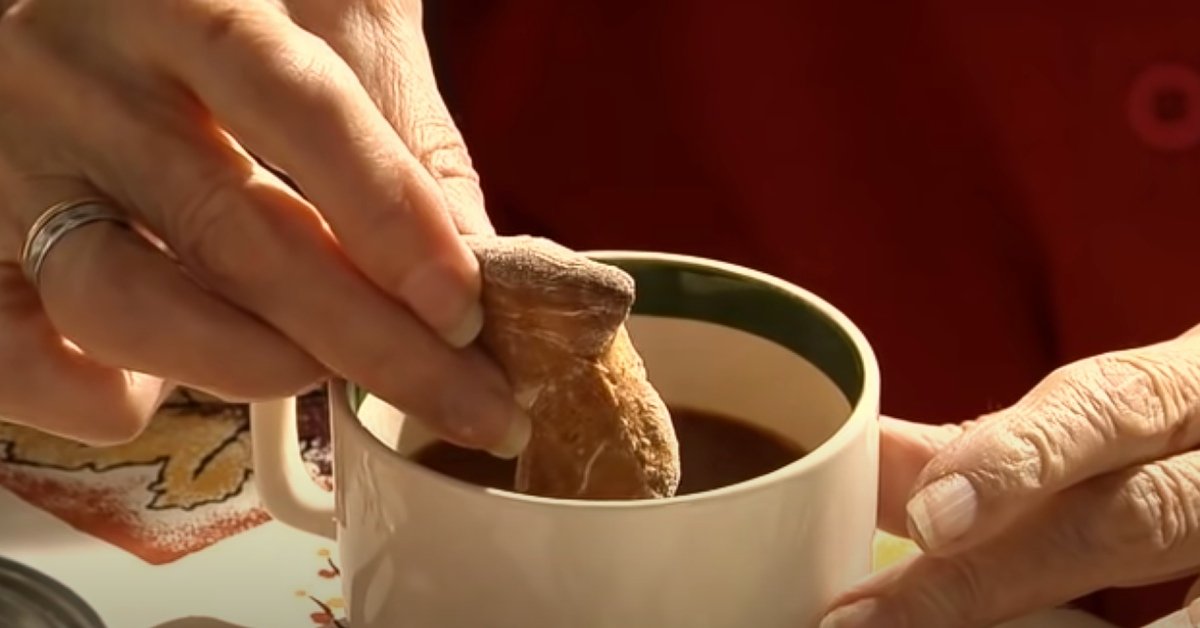 Sugar Cookies
Ingredients:
¾ cup sugar
3 eggs
3 cups flour
1 pinch salt
Instructions:
Preheat the oven to 350 °F.
Beat eggs and combine them with sugar in a bowl.

Sift in half of flour and mix until well-incorporated. Put in a pinch of salt and add the remaining butter; mix thoroughly.
On a surface lightly sprinkled with flour, roll a fourth of the dough into a two-inches-thick log. Cut it into three-inch pieces, then make a small slit in the middle of each piece, not cutting all the way through. Make a crescent shape by bending the dough in half at the slit.

Place the cookies on an ungreased cookie sheet and bake until golden (approximately 15 minutes). Let cool.
Have these sugar cookies with strong, freshly-ground coffee with condensed milk, like Clara's family did. Even better if you can get your hands on an old-fashioned drip pot.
How to Make Coffee in an Old-Fashioned Drip Pot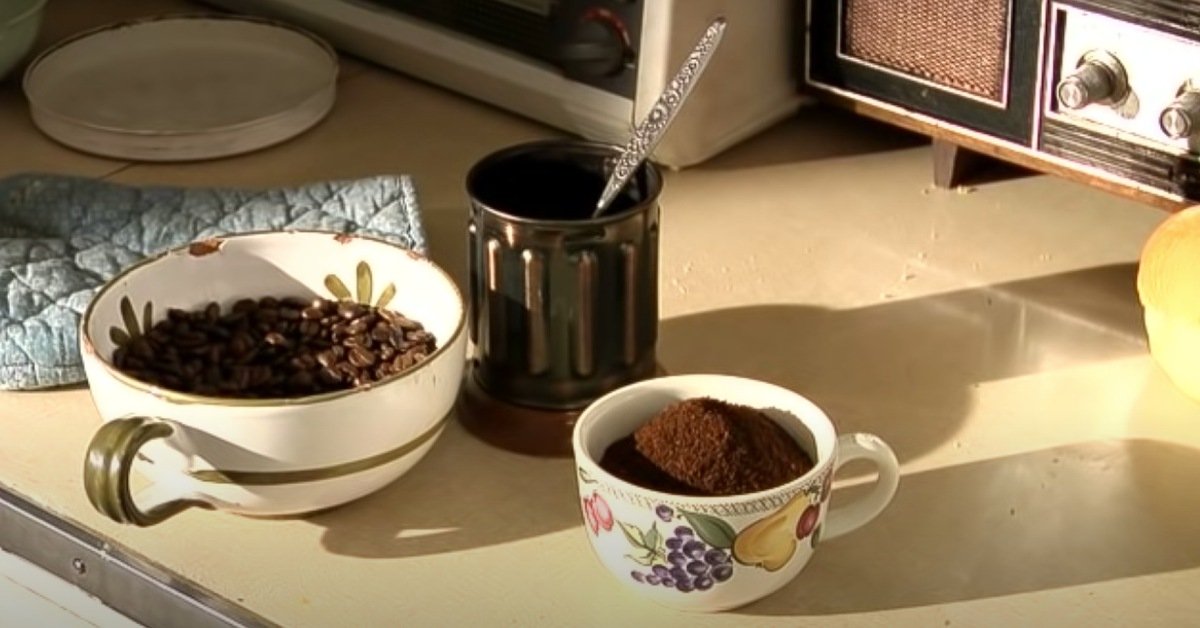 Ingredients:
¼ cup freshly-ground coffee
8 fl oz (240 ml) water
Instructions:
Put freshly-ground coffee in the holder on the top of the drip pot.

Boil water and pour it into the top of the drip coffee pot.
Let's face it: food is expensive! Figuring out how to save money on groceries is the best way to learn how to save money. Do you know of any other frugal recipes that won't break the bank? Please share them with us in the comments!