Apple Pie in a Brown Paper Bag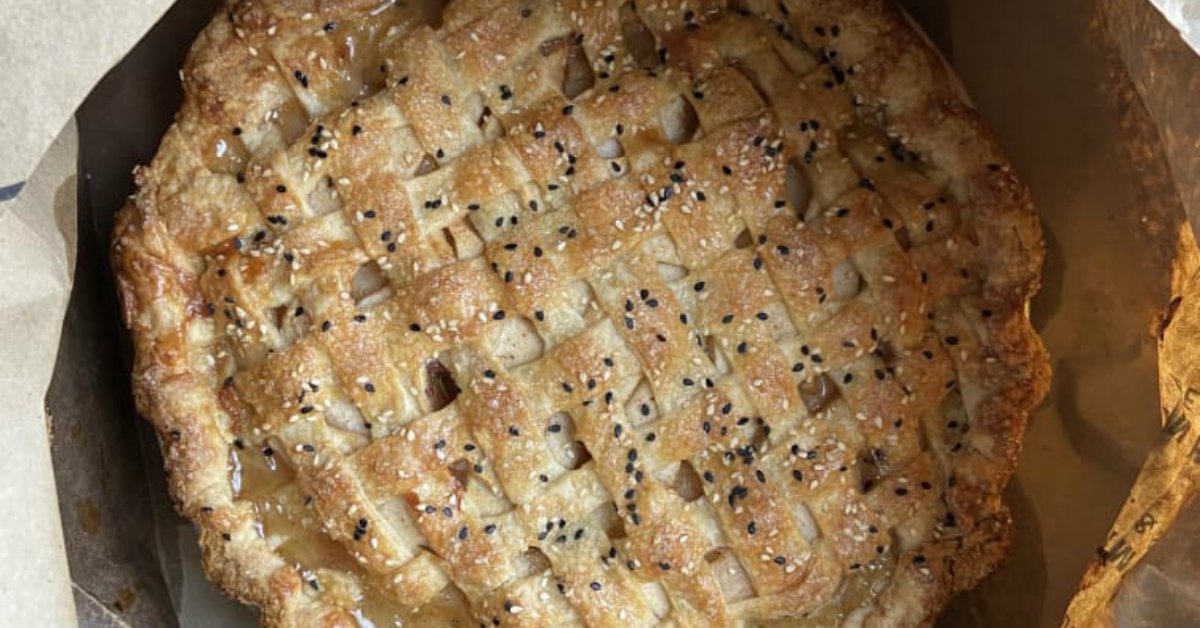 The main problem with baking apple pies at home is that you need to find the right moment when the filling consistency is not runny, but the crust still has that nice golden brown color. Baking an apple pie or any fruit pie in a brown paper bag solves this problem.
Read our article and learn great tips on how to make an apple pie with a perfect golden crust and delicious filling.
Apple Pie in a Brown Paper Bag
Prepare your pie dough and filling as usual. You can also use the recipe from one of our articles.
Assemble the apple pie and decorate it with a lattice. Prepare an egg wash and brush the crust with it. Top off the future dessert with some sugar.

Now, this is where the magic begins. Open the paper bag and press the seams out. It is best to use a large no-ink paper bag. Place the pie inside the bag where the widest part is. Seal the bag and transfer it to a baking sheet.
Place your apple pie in an oven preheated to 375 °F (190 °C) and bake for an hour.
With this clever trick, you'll never have to worry about your pie crust getting burnt. The method is especially good for those fruit pies that take extra time to bake. Strawberry pies, for example.
Did you like this article? Feel free to leave your comments below!