Ingredients
Apricots

– 1 ½ lb (700 g)

Butter

– 1 ½ sticks (170 g)

Wheat Flour

– 4 cups (500 g)
Recipe
When I eat an apricot pie, it feels like I taste the summer. To make such a delicacy, you don't need a lot of time or expensive foods: just several ingredients for the crust and fruits for the topping. If the latter is available to you, then I'm happy to share with you a recipe for the crust that makes this lattice pie so unforgettable.
In summer use apricots for this recipe, but when they aren't in season you can substitute them for apples. Such a pie will turn out very delicious too!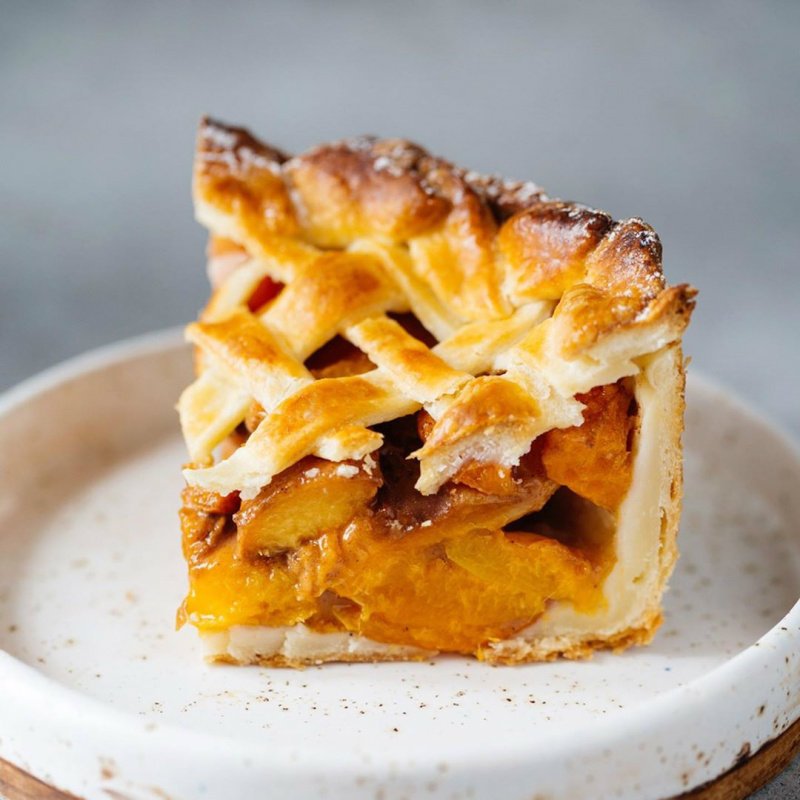 I love to serve the apricot pie with ice cream. If I don't have ice cream on hand, I use whipped cream. I really hope that you will have time to fully enjoy the pie this year and in all the following seasons.