Bacon in the Oven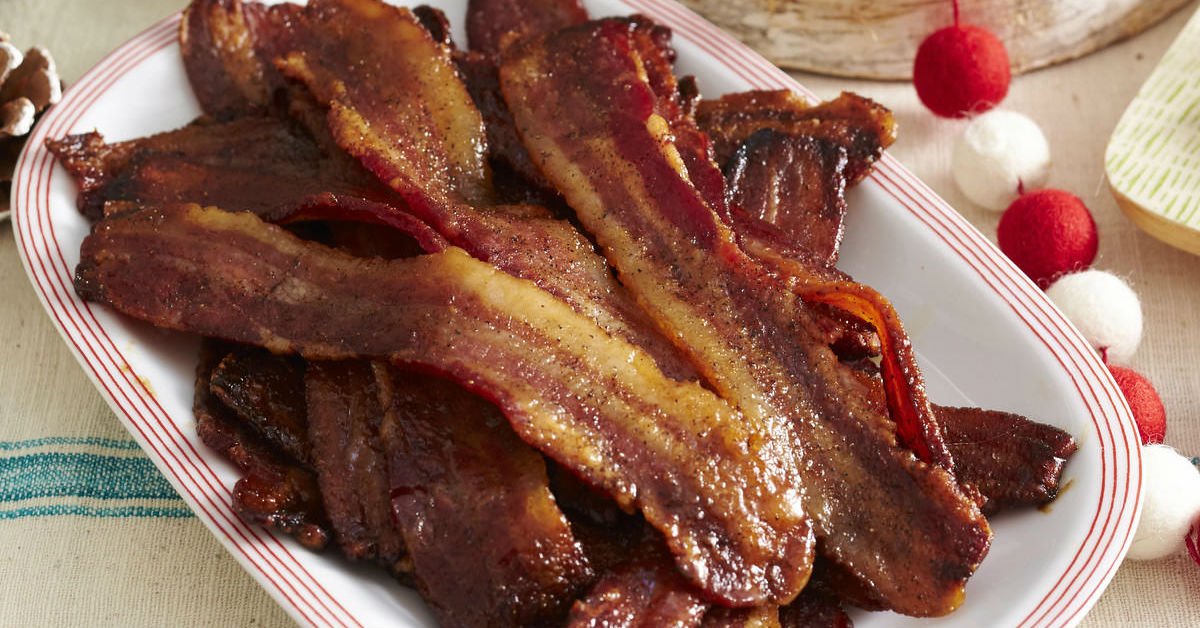 I love oven-baked recipes! They save me so much time and are perfect for the times when you need to make large batches of food for a big crowd. Today I'd like to share with you this recipe for bacon in the oven. It's low-effort and turns out perfect every time!
Once you cook these crispy bacon strips you can use them in so many great recipes. I especially love adding bacon along with cheese to various baked goods.
Bacon in the Oven
Oven-baked bacon gives the same delicious results but saves you from the overwhelming cooking process when grease is splashing all over the kitchen, while you're trying to achieve the perfect crispiness.
Choose the type and thickness of your bacon depending on the recipe you want to add it to. For example, pancetta for burgers, thick slices for your morning eggs, and thinner ones if used as a garnish.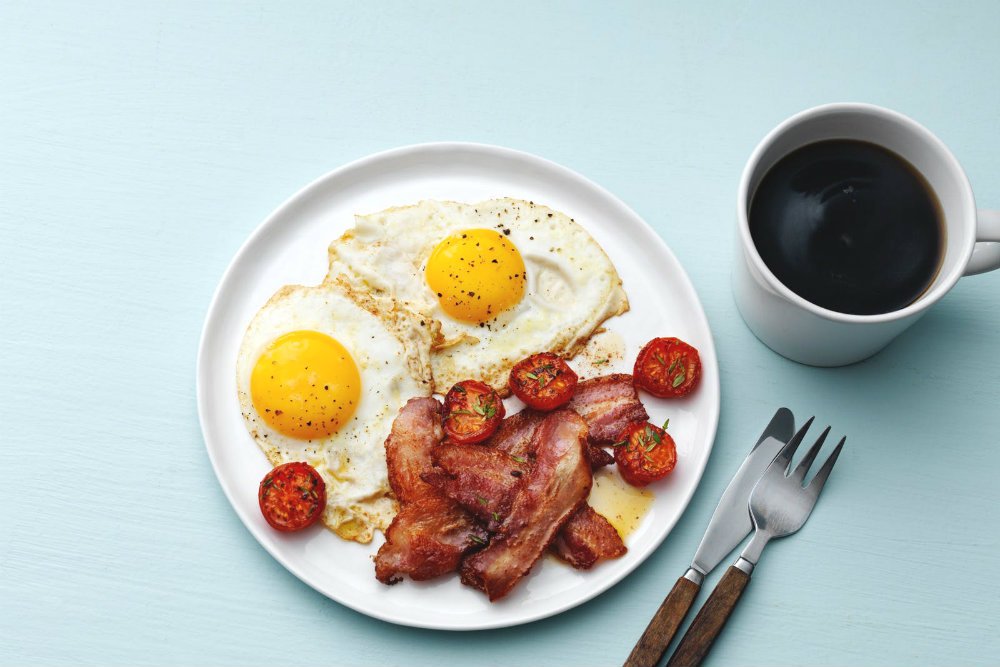 400 °F (200 °C) is the optimal temperature for a perfect crispiness. If you're adding any sugar try cooking at 350 °F (180 °C) for a longer time to prevent it from burning.
Lining the baking sheet with tin foil can drastically simplify the cleaning process. I recommend placing a cooling rack in it to prevent the bacon from lying in the grease. You can spray the rack with non-stick cooking spray for better results.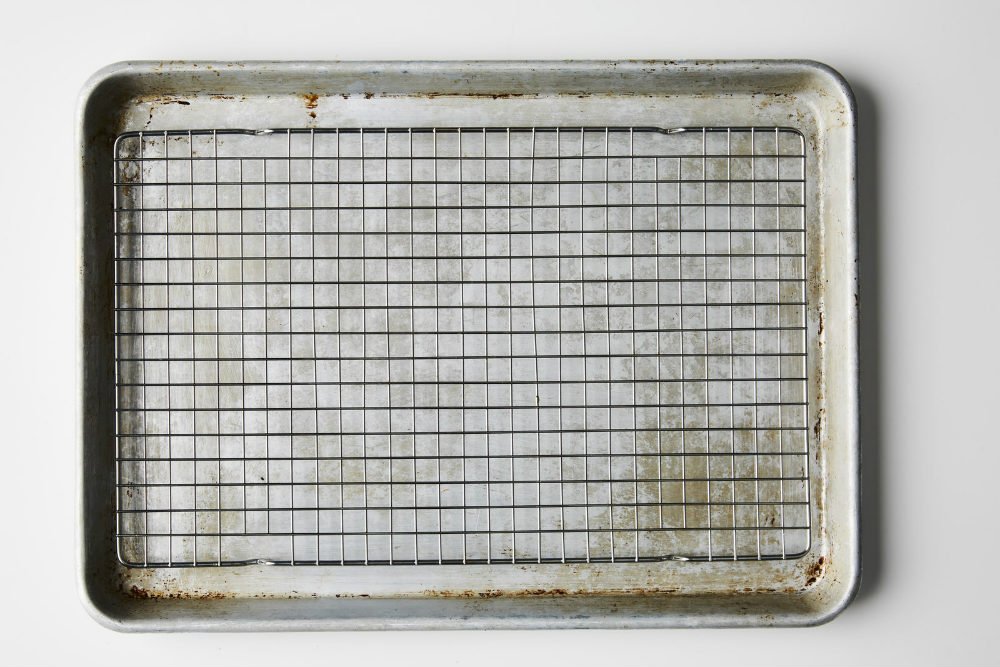 Leave some space between the slices. This way they will cook evenly, won't stick to each other thus the overall cooking process will take less time.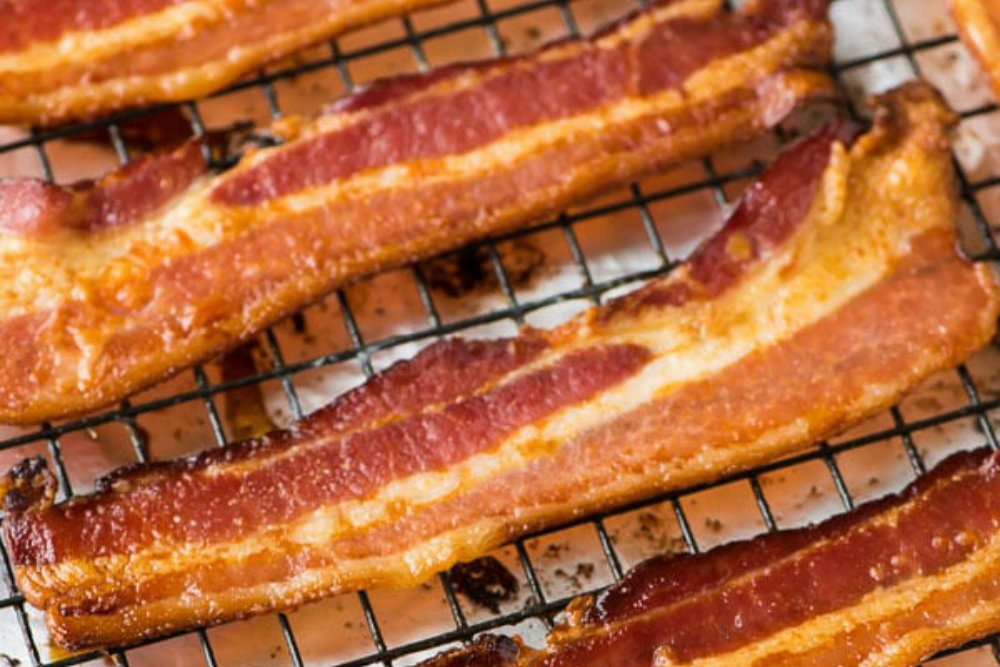 Depending on the thickness of the bacon the dish takes from 12 to 25 minutes to make. Once it's been cooked for 12 minutes start checking it every couple of minutes until you like the result. Note that the bacon becomes crispier as it cools, so remove it from the oven a little earlier than you would.
Bacon fat is great for sauces, to make popcorn or roast potatoes. So don't hurry to throw it away. You can pour the rendered fat into a jar with a tight lid and store it in the fridge for up to three months.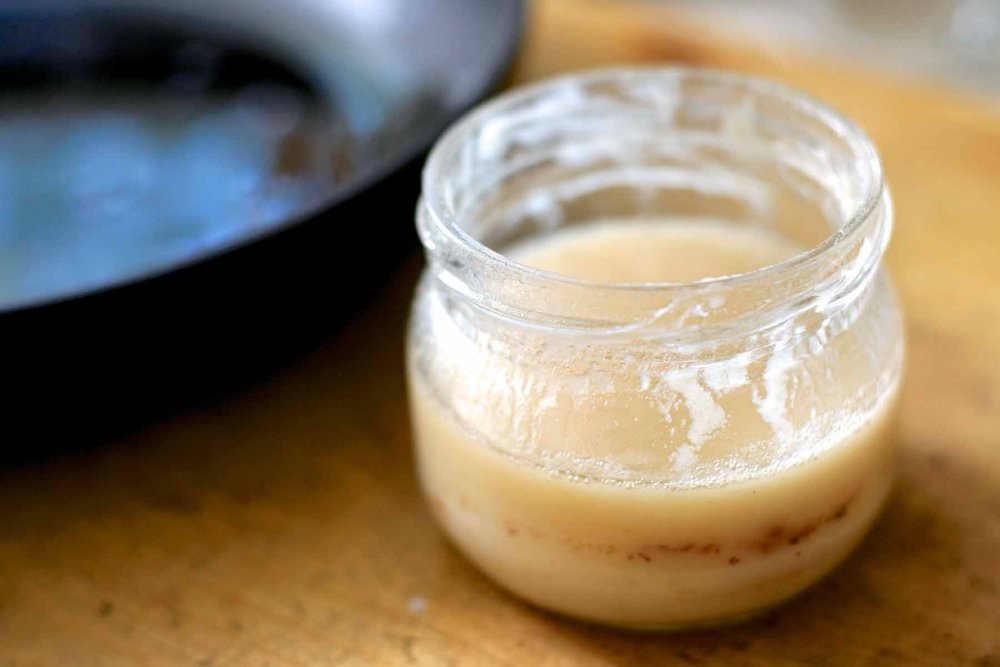 Have you tried cooking bacon in the oven? What are your favorite recipes with bacon? Share your experience in the comment section below.