Man Shares Hilarious Pics Of His 4-Year Battle With Birds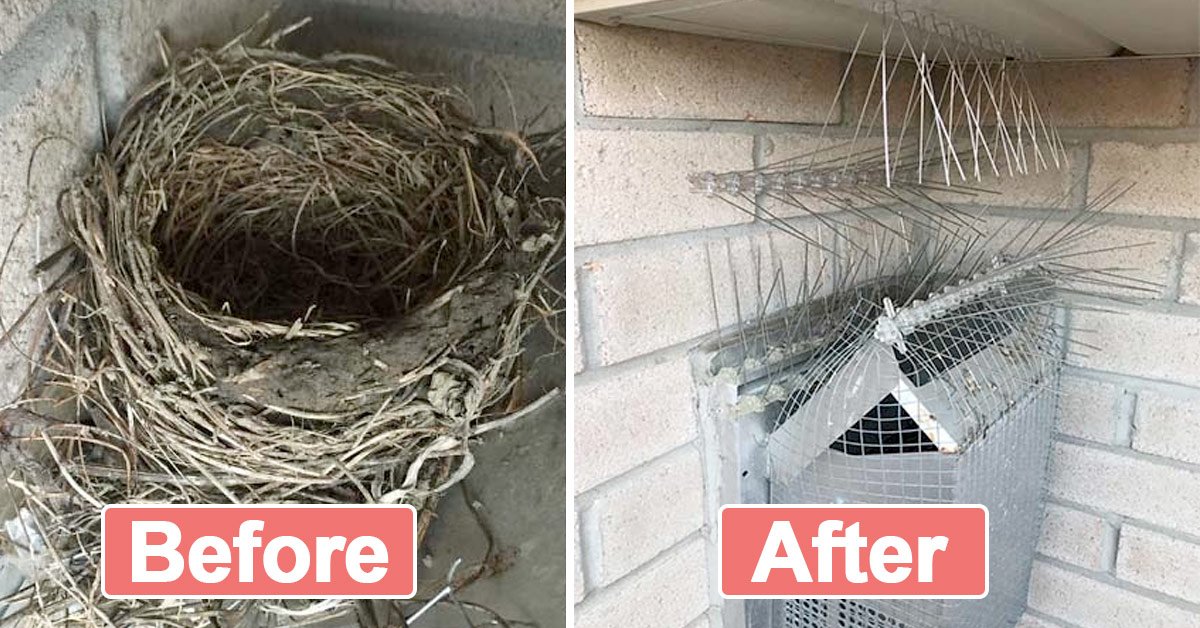 Most birds love nooks and crannies. They often seek places that will provide warmth and shelter from their natural predators. Once birds find a secure location they like, expect them to return regularly to nest. A Reddit user learned this the hard way over four years of his battle with birds, trying to keep them away from his gas fireplace exhaust.
At first, when he had just moved into his new house and noticed that the exhaust presented an ideal place for birds to nest, he thought nothing of it. Employing regular techniques to deter the creatures from making themselves at home there, he figured the problem would quickly go away. As if!
4-Year Battle With Birds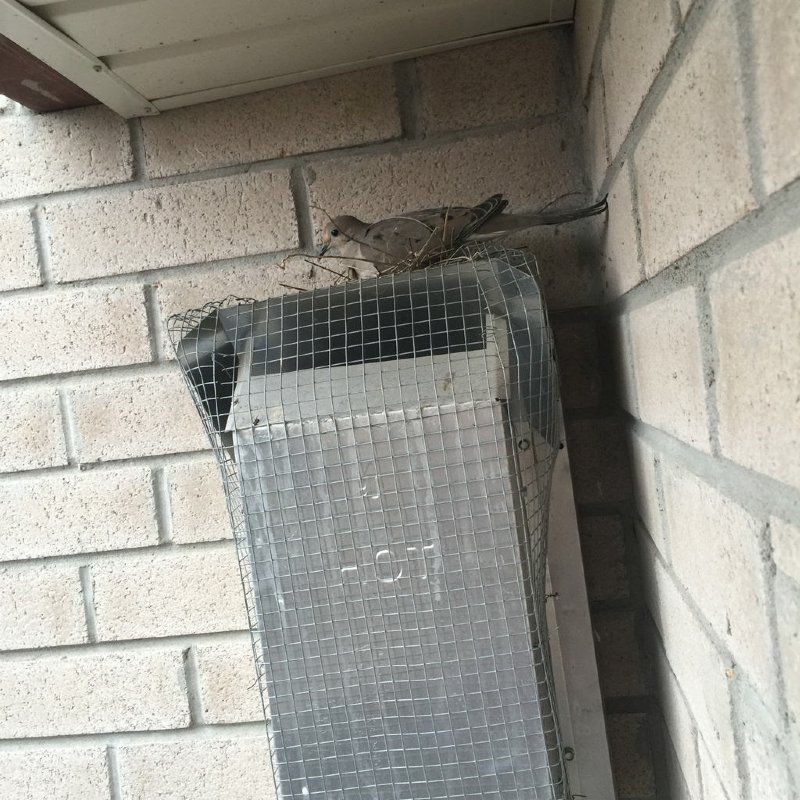 The man's new house had a gas fireplace, and the exhaust was tucked away outside the back door. The little nook turned out to be a perfect place for birds to nest due to the protection of the roof and heat from the fireplace.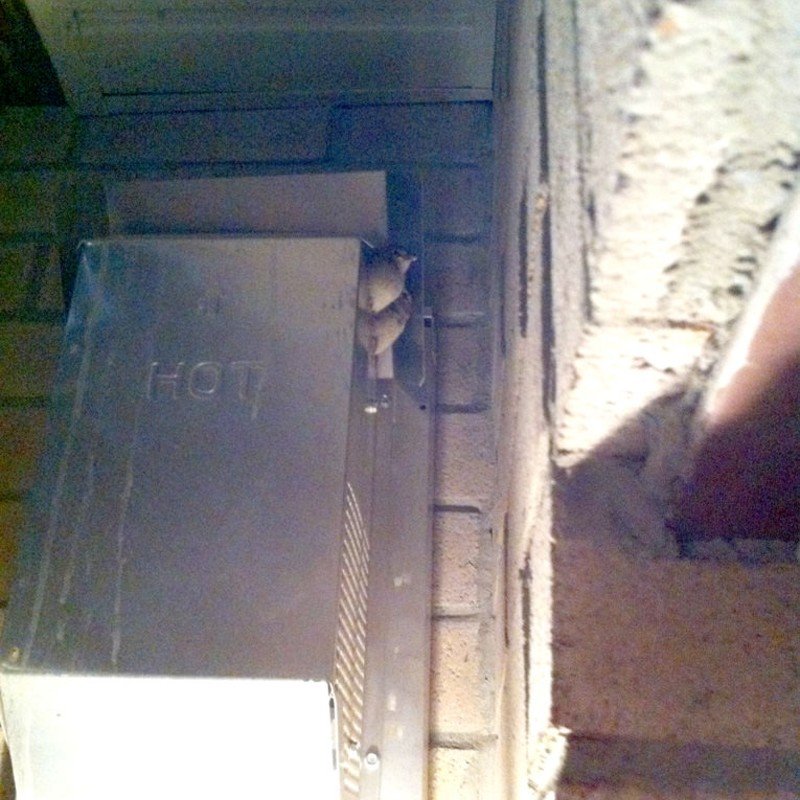 When he first noticed them, he figured they were just trying to keep warm. No big deal. However, because they startled easily whenever he would walk in or out of his back door, and no one should start or end their day covered in bird droppings, the situation quickly became problematic. Furthermore, the creatures started to make a nest inside the exhaust.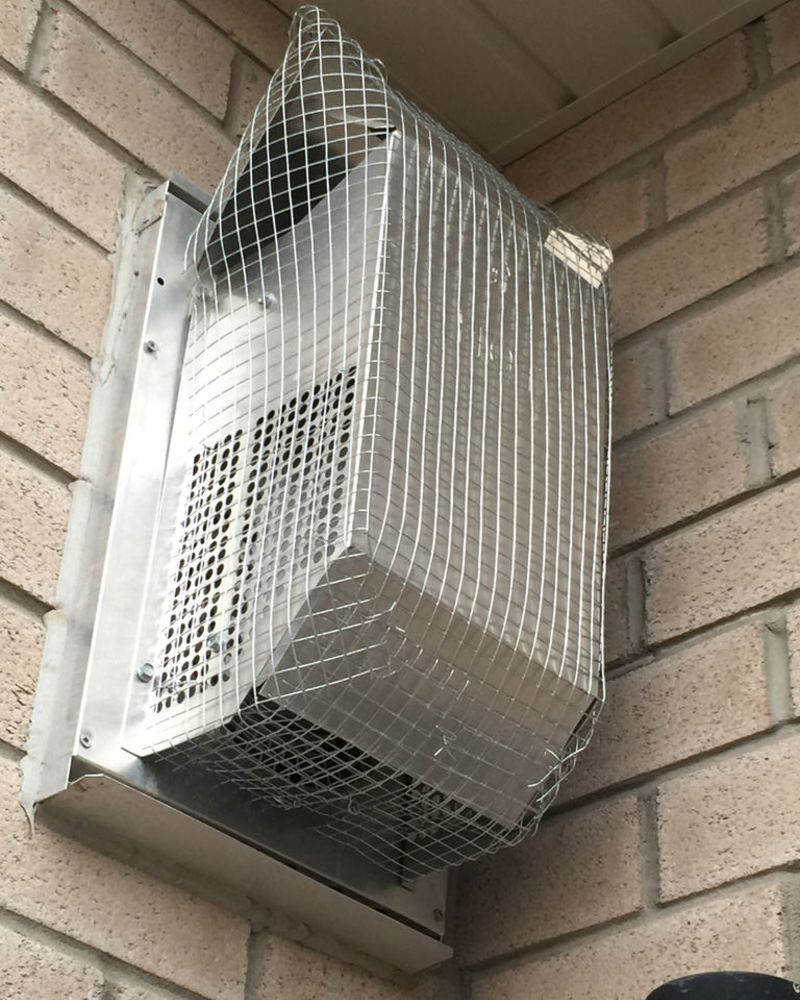 Next spring, the man decided to wrap the exhaust in chicken wire and figured this was it. No such luck!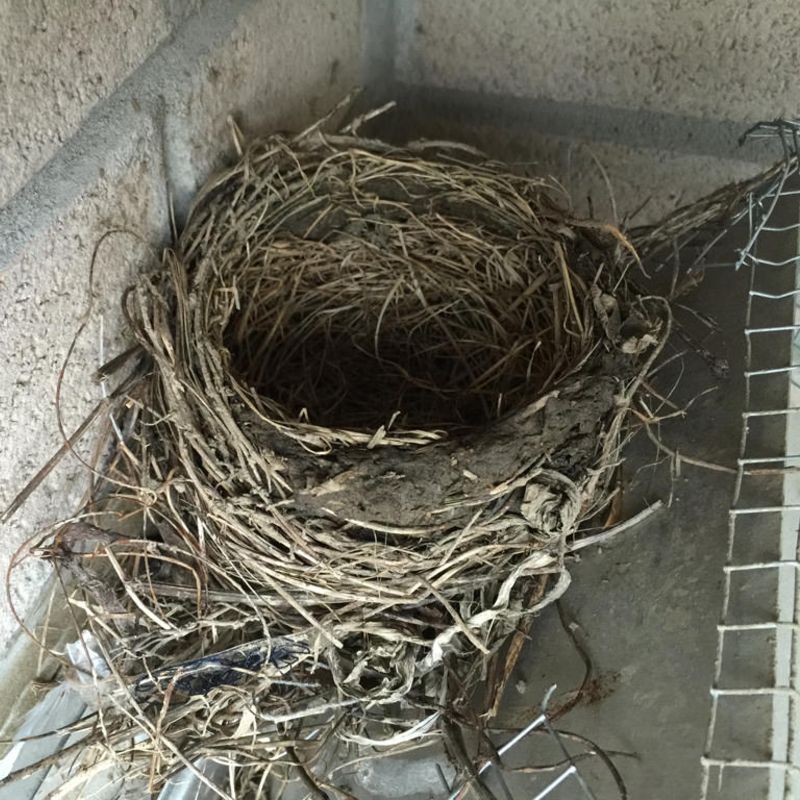 They discovered a small crevice on top of the exhaust and started to build a nest again.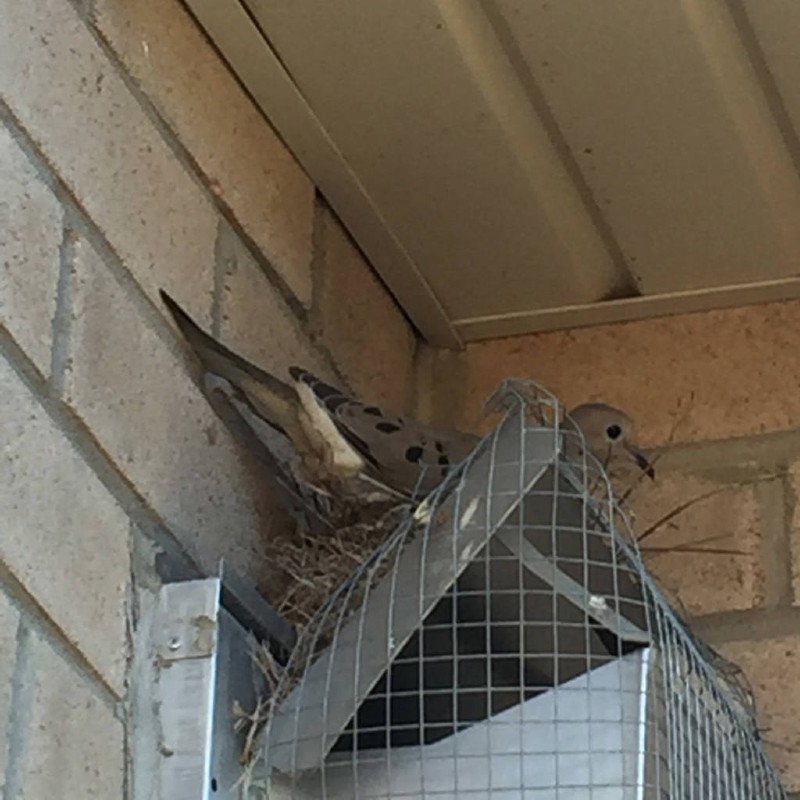 A year later, the man decided to add spikes on top in the hope that this will finally end his battle with birds. Nothing of the sort! Not only it didn't keep them away, but the spikes seemed to stabilize their nest. And the birds came back with colored twine to boot!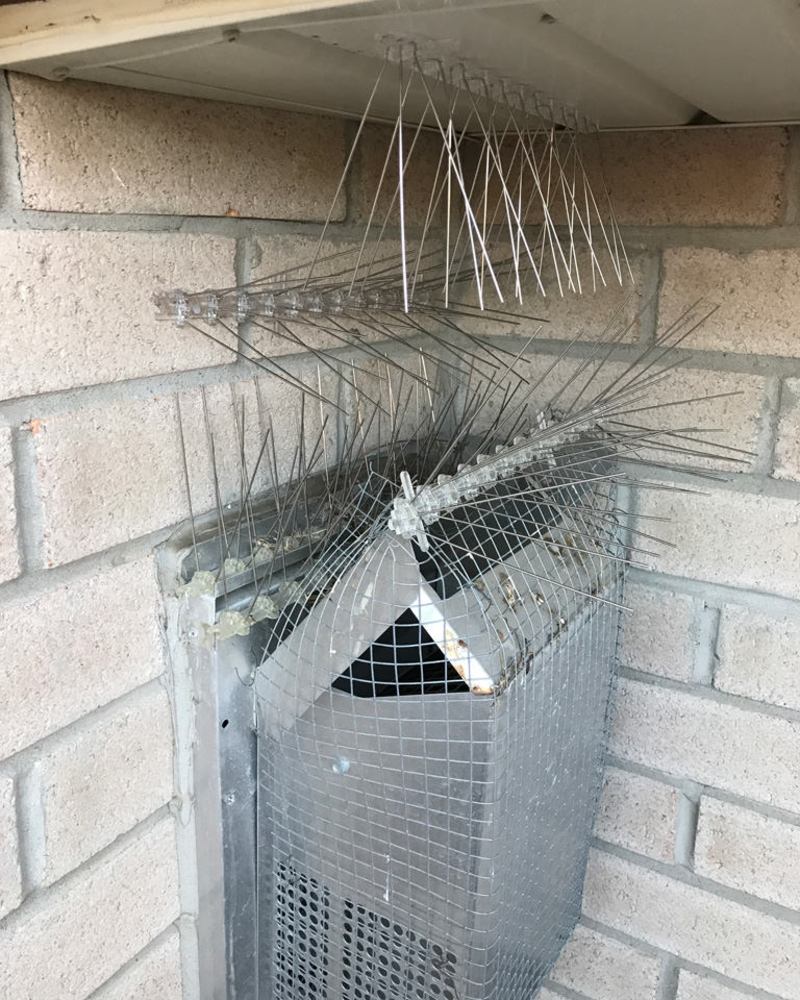 The man was forced to add even more spikes.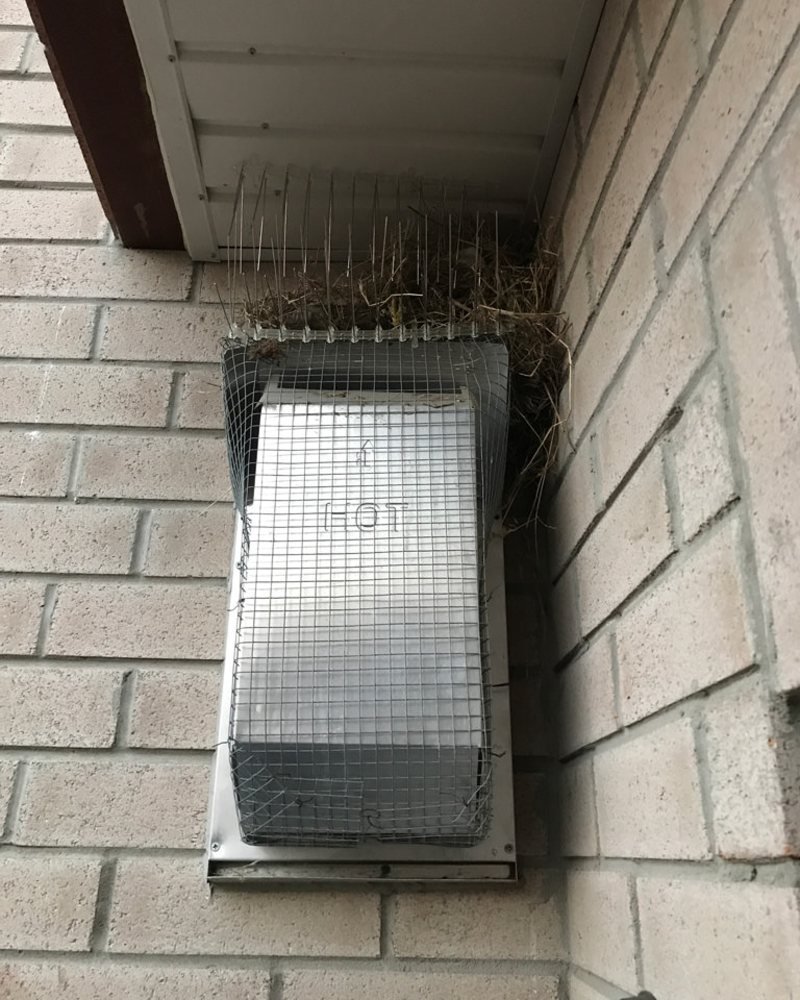 To his dismay, the birds came back with a vengeance.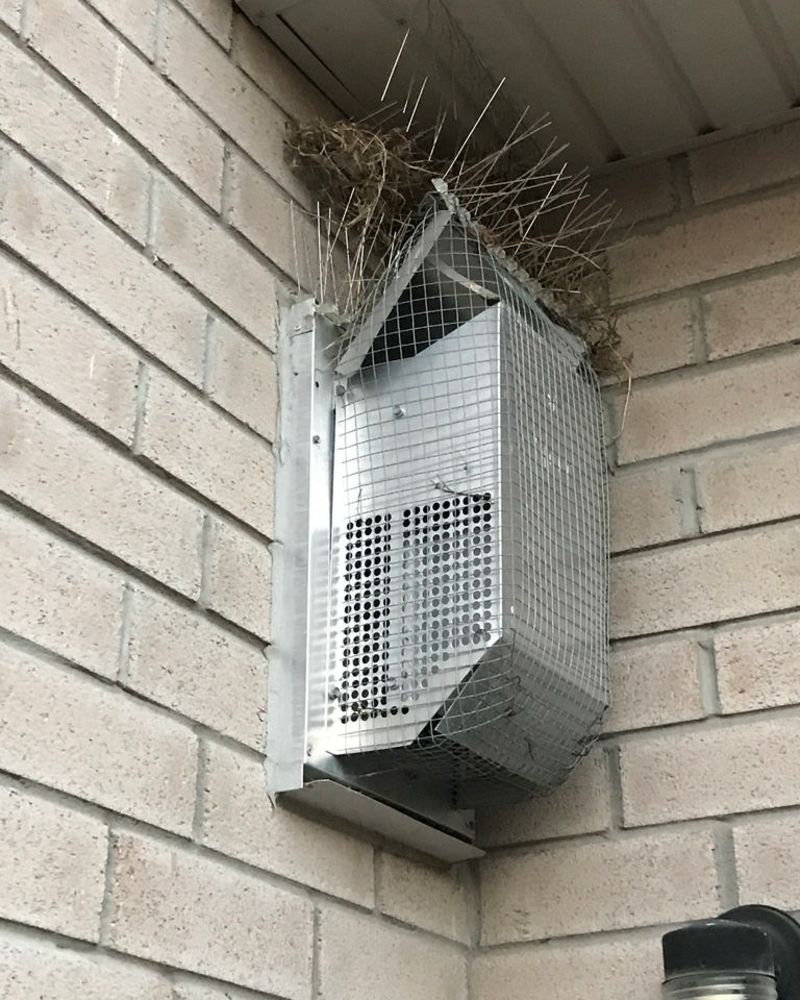 Next, the man wrapped the entire opening at the top.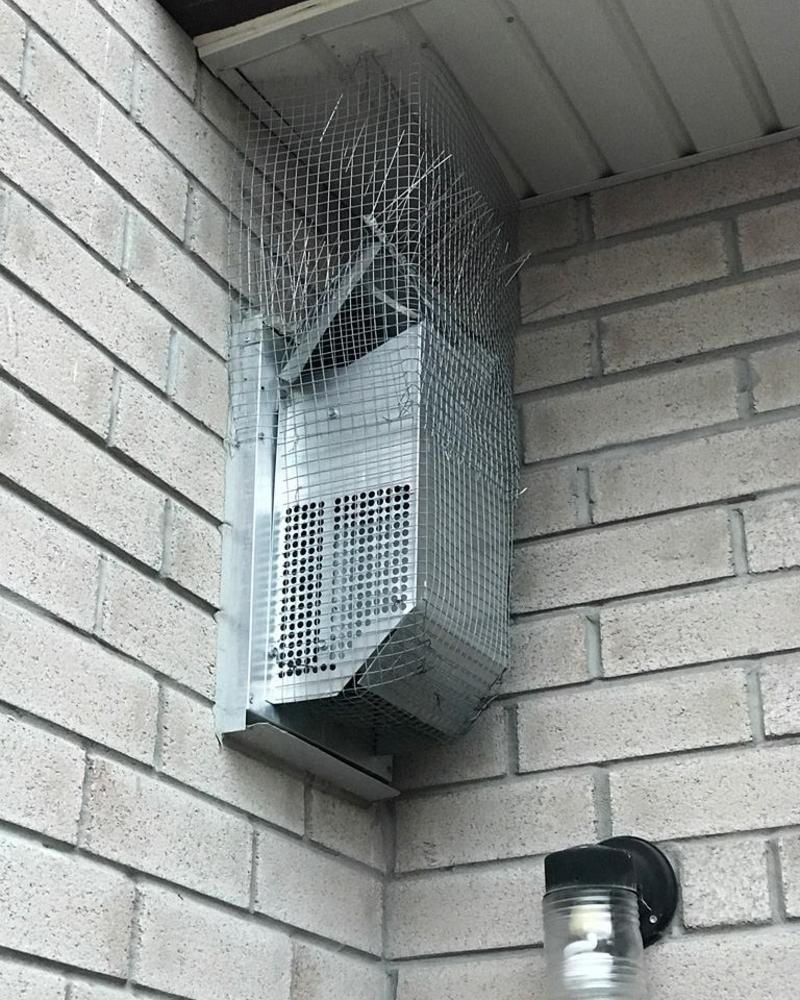 Next summer, the creatures were back again. Apparently, the man left an opening on the right side of the exhaust, so the birds were no flying up into their newly-gated home.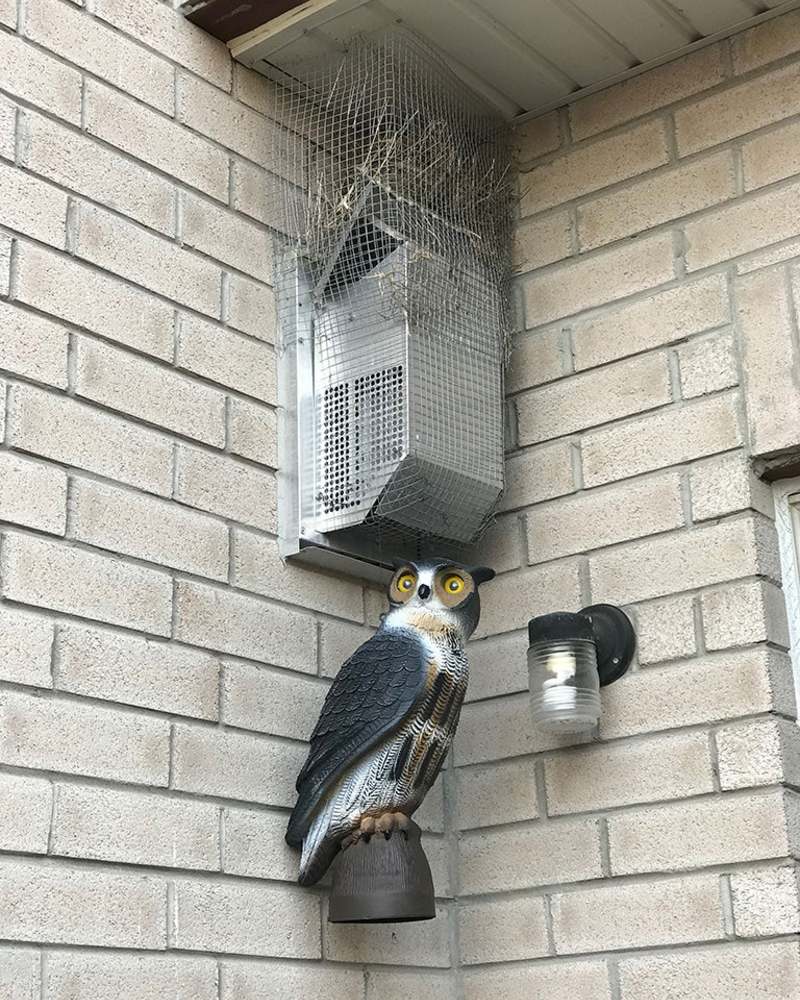 As the last resort, the man bought a piece of house decor, naming him Dr. Who. Finally, Dr. Who managed to do what the man couldn't — scared the birds off never to be seen again.
After four years and numerous iterations, the man was finally left in peace. Although he joked that if he sees them back again, he'll probably give in and try to charge them rent.
If you enjoyed this story, be sure to check out our other article on highly intelligent magpies who are recycling trash for treats.