Magpies Recycling Trash for Treats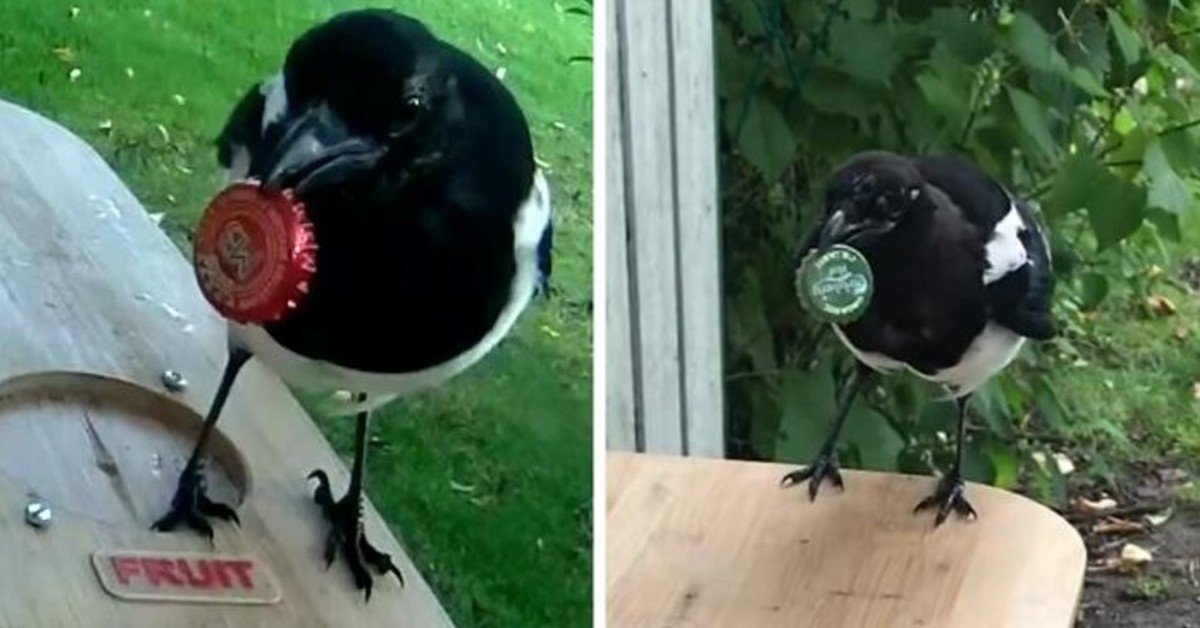 Animals are marvelous creatures, whether they are roaming the wild, assisting humans, or being plain adorable. A while ago, we shared an article on a charismatic pup Negro who buys cookies with leaves. Today, we'll tell you a story about highly intelligent magpies who are recycling trash for treats.
Hans Forsberg, a Swedish electronics, robotics, and Artificial Intelligence (AI) expert, works on developing industrial applications for AI. Hans, as brilliant people often do, came up with an idea of how he could apply his expertise and simultaneously make use of the magpie family residing near his house. Hence, he trained the creatures to recycle bottle caps in exchange for treats using a machine he designed himself.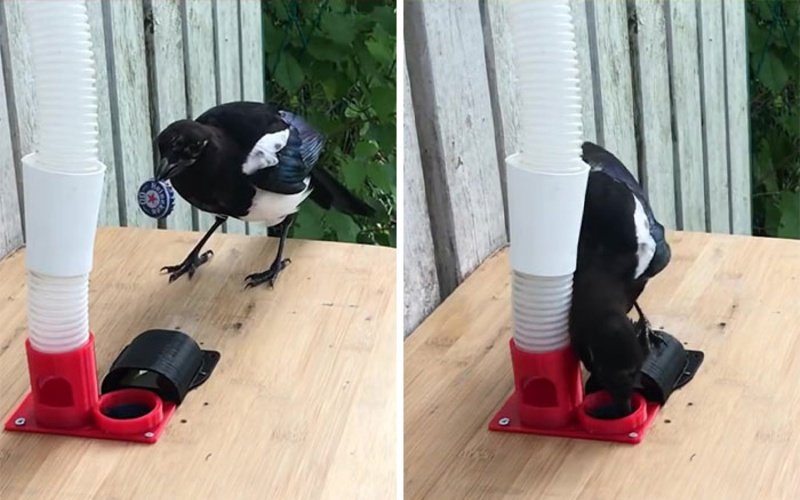 Magpies Recycling Trash for Treats
For many years, magpie couple has been living in a nest near Hans' house. Once, he witnessed how the feathered creatures attempted to pick locks on his outdoor lanterns, and a lightbulb went off. Hans decided that the little beings could perhaps accomplish more meaningful tasks. Therefore, the man started to build a machine he would use to train the birds to collect trash in exchange for treats.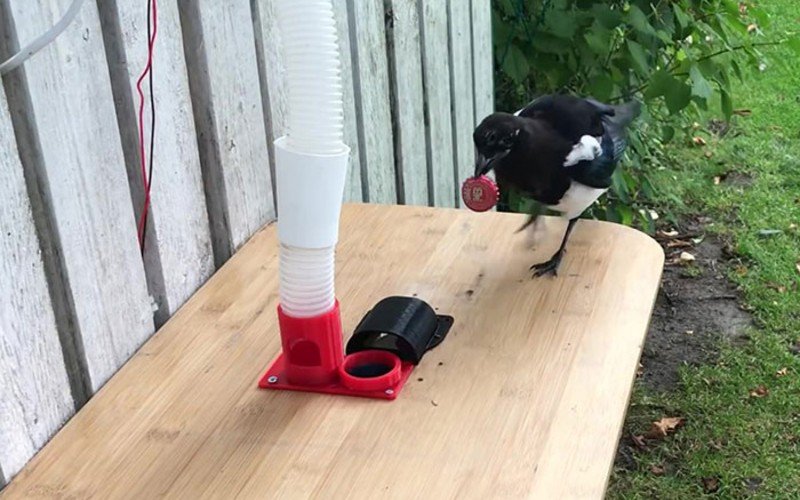 The autonomous machine features several components, each performing very significant tasks. For example, the dispenser contains treats, such as peanuts and kibble. Whenever the birds deposit a bottle cap into the receptacle, a dedicated 3D-printed metal-detector detects and accepts it. Next, the dispenser offers individual food serving. The food drops through a tube and a funnel connected to a base with a little compartment, where the bird can retrieve it.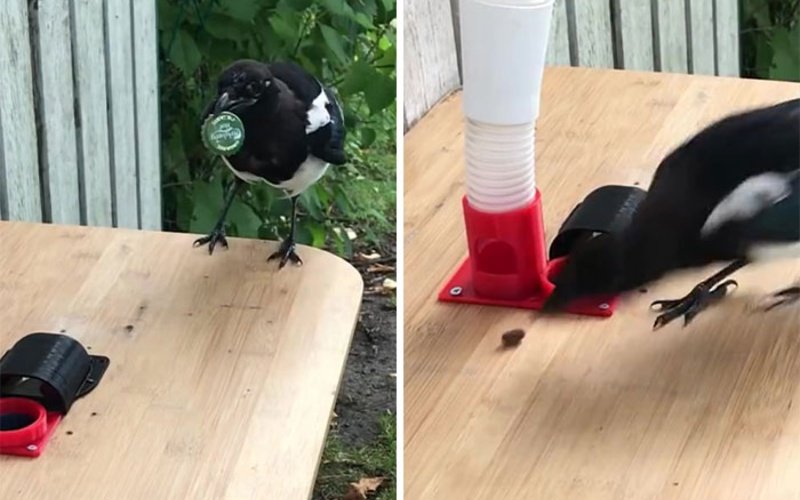 Of course, the machine is much more complicated than that. If you are interested in reading about the inner workings in more detail, check out Hans Forsberg's story on Hackster.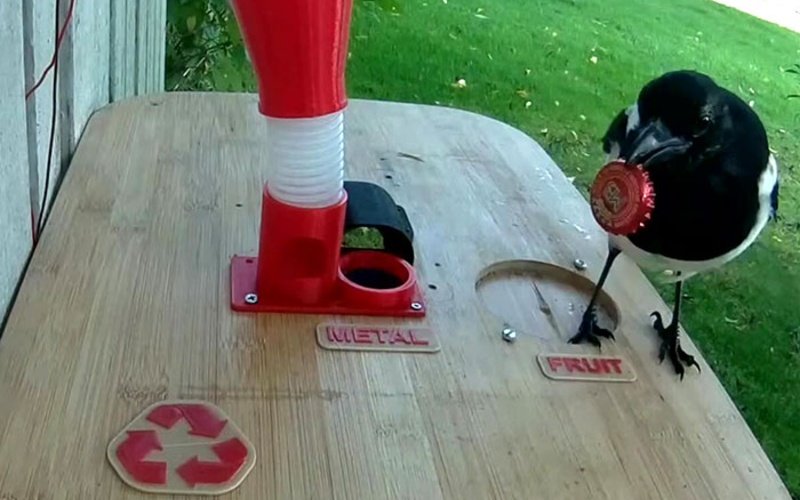 Hans has been working on this project for several years. After all, training magpies to recycle trash for treats is not an easy feat. He revealed that the first step was to get the birds interested in and familiar with the machine. To do this, he fed them regularly for an extended period of time, thus persuading them to visit often.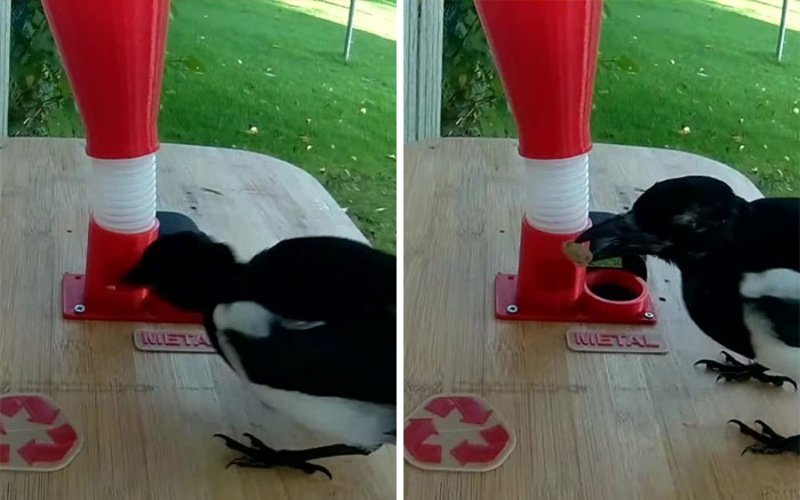 Hans Forsberg hopes to train the birds to pick up other trash, such as fruit or cigarette butts, in the future. Perhaps knowing that these days even birds are recycling will finally make some people realize how critical it is to pick up trash after themselves.