Relatable Photos Of People Before And After Having Kids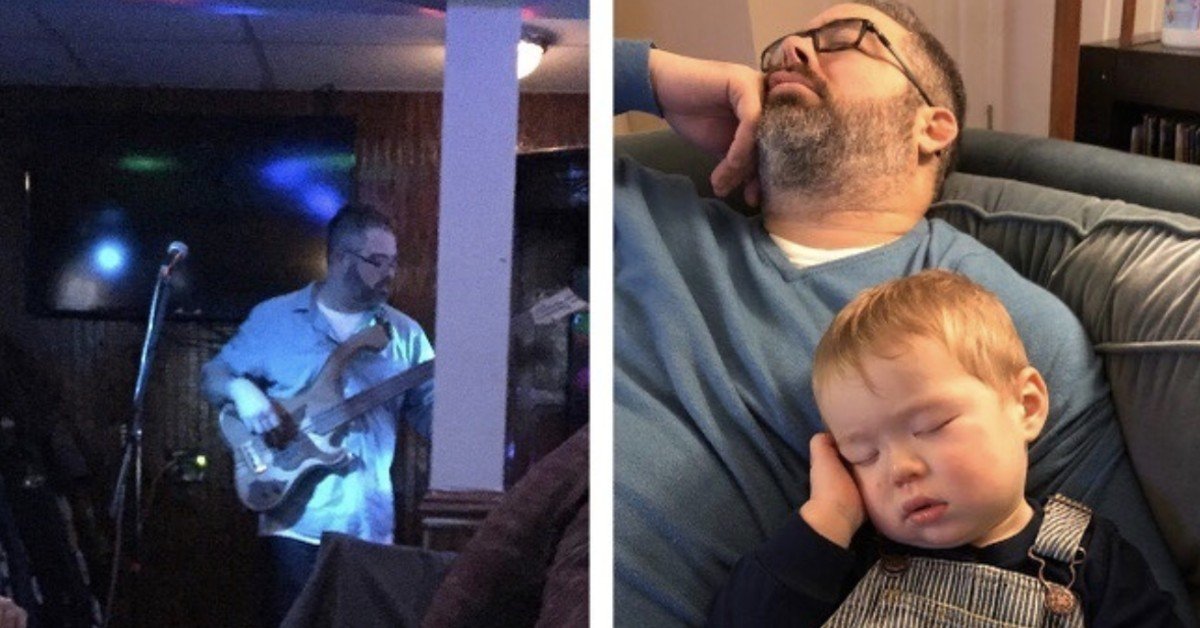 There's a massive difference between being a regular person and being a parent. Once you're a parent, you change, and your values have to realign because as soon as you see your child for the first time, they are all that matters to you. You let go of a lot of your ego and selfishness, and mostly, you care about this little person that you need to raise so they hopefully become well-adjusted adults one day.
No one is really prepared for what happens when you become a parent — you just go with it. These photographs of people before and after having kids are all-too-relatable proof. Buckle up and enjoy this trip through a roundup of the most hilarious photos featured on Got Toddlered, showing that parenting turns your life upside down.
All-Too-Relatable Photos Of People Before And After Having Kids
Don't you just love how the shirt goes from sincere to ironic?
Can't argue: parenting does turn your life upside down.

White is off-limits once you have a kid.
From rocking on a guitar to rocking your little one (and yourself) to sleep.
Anyone who doesn't find this relatable is likely not a parent.

Surviving toddlerhood can feel like a wrestling match.
Can we just admit that parenting can be tough sometimes?
Now that they've got two kids, they can only dream of peace.

"Remember when you were the only person who ever puked on you? Those were the days!"
"They never suspected that when they found Nemo they'd also lose their dignity."

"He's putting her in a sleeper hold but joke's on him: she WANTS to go to sleep!"
"Her Saturdays got toddlered. The good news is she'll feel hungover on Sunday whether she drinks or not! Yay kids!"

And the all-too-real: "What happened to my life?"
Let's face it, as a new parent you sleep whenever you can!
"That youthful glow got sucked right out of this guy."

Parenting changes how you look at the world.
From getting whispered sweet nothings to getting screamed at.
There will be days like this… Been there, done that.

The first photo probably caused the second one.
Which of these photos of people before and after having kids did you find the most relatable? Please tell us in the comments — we'd love to know!