Breakfast Pastry Recipes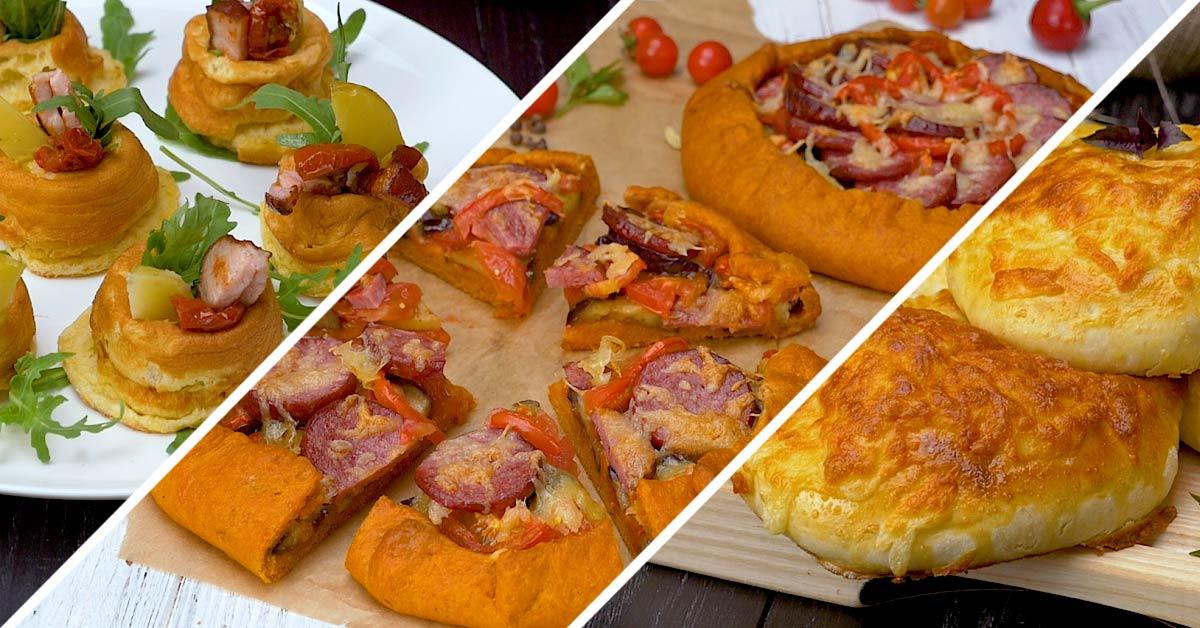 The most important meal for both children and adults — breakfast. And what could be more satisfying for a productive start to the day than pastries? Especially those made by your beloved mom. Whether you want to make brunch extra-special or start your day with a hearty, comforting dish, try our easy breakfast pastry recipes.
Like everyone else, chefs at Cook It do not tend to waste time on culinary masterpieces first thing in the morning. Instead, we cook breakfast pastries in the evening!
Yorkshire Pudding With Bacon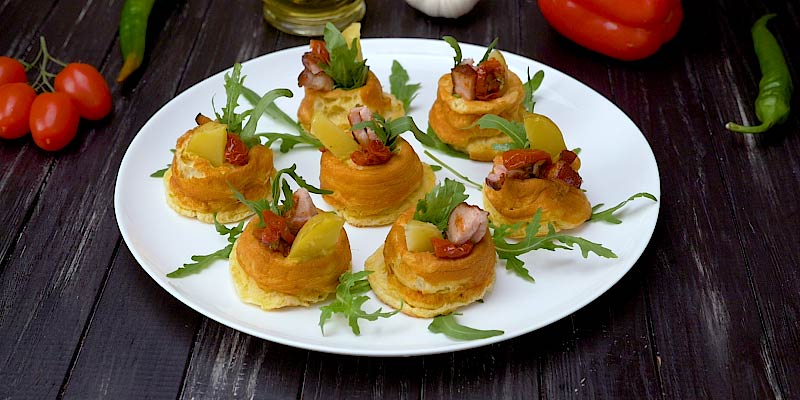 Ingredients:
2 eggs;
3 potatoes;
3 ½ oz (100 g) flour;
1 oz (30 g) arugula;
2 tbsp mustard;
3 ½ oz (100 g) bacon;
6 ¾ fl oz (200 ml) milk;
2 ½ oz (70 g) sun-dried tomatoes;
3 ½ oz (100 g) walnuts;
spices to taste;
salt to taste.
Instructions:
Mix flour with eggs using a whisk, add milk. Prepare the batter. Grease a muffin mold with butter, pour in the prepared dough.

Cook for 15 minutes at 430 °F. In the meantime, cut bacon into medium-sized cubes and fry it in a dry pan. Cut boiled potatoes into slices.
Make the puddings. Remove the finished muffins from the mold, turn them upside down, and make an indentation in the center of each. Stuff it with potatoes, mustard, bacon, arugula, and sun-dried tomatoes. Serve the dish either warm or cold.
Megrelian Khachapuri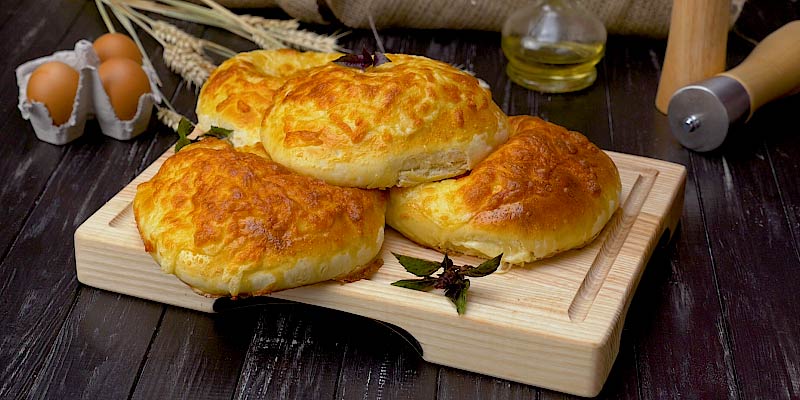 Ingredients:
5 fl oz (150 ml) water;
1 ⅓ lb (600 g) suluguni cheese;
1 lb (500 g) flour;
3 ⅓ fl oz (100 ml) milk;
2 eggs;
1 oz (30 g) butter;
2 tsp sugar;
2 tsp dry yeast;
1 tsp salt.
Instructions:
Cover dry yeast and sugar with water and mix with a whisk. Wrap the mixture in a towel and let sit at room temperature for half an hour.
In the meantime, melt butter in milk. Sift flour and salt, add one egg, milk with butter, and yeast. Knead the dough.

Form the dough into a lump, grease it with butter, and cover with a towel. Let it sit for approximately 2 hours. Then roll the dough into a round layer on a surface sprinkled with flour.
Put grated suluguni in the center. Cover it with the edges of the dough, make it flat with your hand, and then with a rolling pin. Pierce the top with a toothpick and place on a baking sheet greased with butter.

Brush the khachapuri with the beaten egg yolk and bake for 10 minutes at 390 °F. Then sprinkle suluguni on top and cook for another 4 minutes at 480°F. Megrelian khachapuri is ready to be served.
Tomato Galette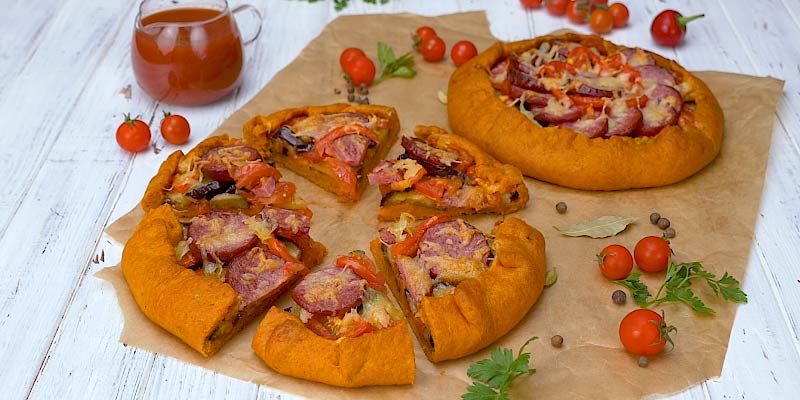 Ingredients:
6 ¾ fl oz (200 ml) tomato juice;
3 ⅓ fl oz (100 ml) olive oil;
½ tsp salt;
½ tsp sugar;
14 oz (400 g) flour;
⅓ oz (10 g) baking powder;
2 eggplant;
5 ¼ oz (150 g) sausages;
3 tomatoes;
5 ¼ oz (150 g) mozzarella;
2 tbsp ketchup;
spices to taste.
Instructions:
Mix tomato juice and olive oil with a whisk, add salt and sugar. Next, add sifted flour and baking powder. Knead the dough.

Cover the container with the dough with foil and let it sit for half an hour. Meanwhile, slice eggplant, add salt, mix thoroughly. Dry the vegetable on a napkin, and then fry it in olive oil.
When the dough has risen, roll half of it into a round layer on parchment paper. Spread the dough with ketchup. Place chopped tomatoes, sausage, and eggplant on top.

Sprinkle the galette with grated cheese. Wrap the edges of the dough inward, gently pressing against each other. Cook for 35 minutes at 360 °F. Cut the finished galette into pieces and serve.
We hope these pastry recipes for hearty breakfast will come in handy in your daily life. Cook with ease and love, and we will help you with the process!