25 Festive Candle Decor Ideas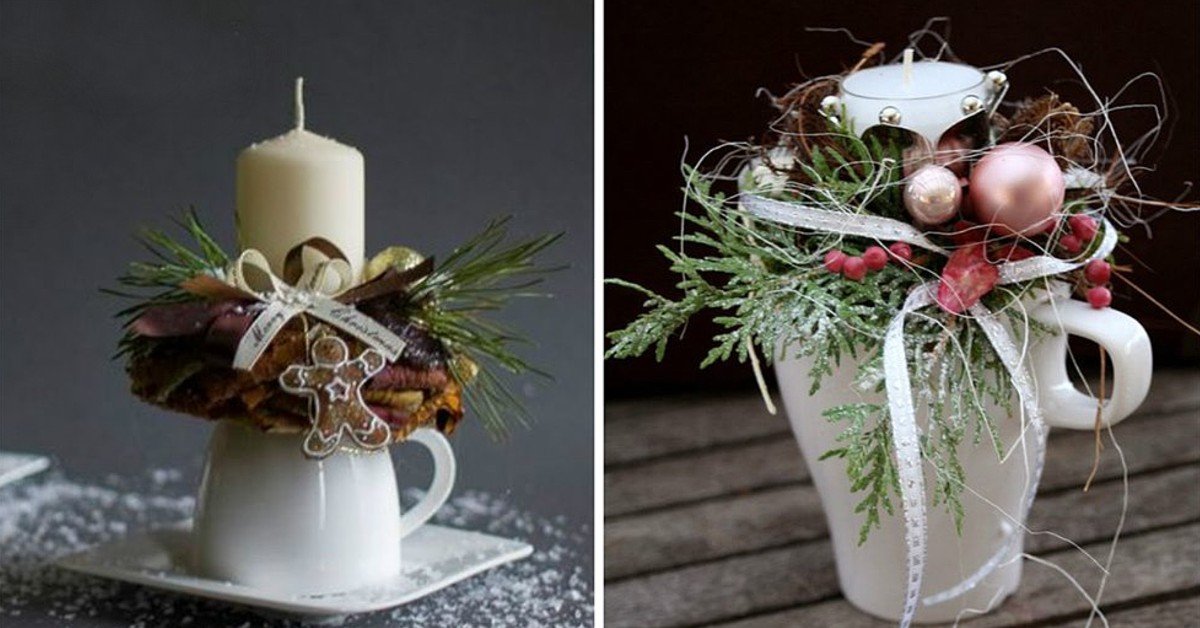 The duration of daylight is becoming noticeably shorter and leaves gradually make their descent from trees to the ground. With the dreariness of late autumn, all you want is warmth. Indeed, there is something about lighting candles in the chilly weather that makes us instantly feel cozy — and sets a festive mood. Not only does it improve our home's ambiance, but it also helps us unwind and relax into a peaceful, restful night.
This time of year, we like a bit of festive sparkle in everything, including our home's interior. With this in mind, today, Cook It would love to inspire you to illuminate your space with these unique ideas for adding candles to your festive decor.
25 Festive Christmas Candle Decor Ideas
Since time immemorial, candles have exerted a powerful attraction on people. They used them for a variety of reasons, from the practical, religious, and ceremonial to the decorative and romantic. This holiday season, consider using such candle decor for enchanting Christmas vibes.
Mini wreaths make elegant decorations and are an excellent way to dress up your candles. Place the composition in a cup for a truly unique look.

Such decor will look fabulous as the centerpiece on your dining room table or a fireplace mantle. Not to mention that with the onset of dusk, with the candles lit, it will provide a warm and comfortable ambiance.
These decorations will create elegant and subtle lighting and will beautify your living space with texture and color.

The possibilities for decorating your home for the holidays are endless, but you can't go wrong with creating an arrangement with evergreen twigs and little baubles.
The natural elements together with the traditional Christmas colors of red and green are sure to spruce up your space.

Decorating with pine cones is an easy and affordable way to bring nature indoors. Not to mention that such a composition would make a fabulous DIY gift.
Who would've thought that wood cuttings make phenomenal candlesticks! To really gild the lily, add little decorative stars and handmade artificial flowers.

Christmas decor doesn't need to take a lot of time or expensive materials, and this dazzling holiday centerpiece is ample proof.
This absolutely stunning monochrome Christmas decoration with gorgeous silver baubles and a grey candle rocks a minimalistic, Scandinavian-style look.

Any intimate gathering will instantly become more festive if you add such candle decor to your space. Glossy ornaments, berries, and, of course, candles in the traditional Christmas colors will make your holiday table look pretty and ready for your guests.
In like manner, a berry wreath, a wine glass, and a floating candle make for a charming decoration, wouldn't you agree?

Think mulled wine vibes, only in the form of candle decor.
Add a touch of individuality to your decor by personalizing it with elements that characterize your interests, be it music, reading, or sports.

Christmas colors are more than just red and green. For example, a pretty pink color scheme will look very refreshing among all the traditional palettes.
As a matter of fact, the same goes for these muted silvers and blues — this candle decor is a fresh take on classic Christmas ornaments.

Christmas dinner just isn't the same without a candle — or a few — on the festive table.
Such candle decor will not only beautify the interior but also fill your home with a delightful citrus aroma.

Pop candles in flower pots, add a few festive elements, such as stars and berries, and you're ready to go!
Who doesn't have a mismatched set of teacups and saucers in their cabinets? By all means, use them to make upside-down cup candle holders! Brilliant!

Nothing beats a lovely and festive composition of candles surrounded by other holiday bits and pieces, for example, a little angel, sleds, baubles.
Although pretty elaborate, this delightful idea can make a fun DIY Christmas project. When you think about it, you only need some twigs, artificial holly berries, and a clear candle holder.

If you take away anything from these ideas, let it be that mugs surely make gorgeous candle holders.
Keep the focus on faith and family and celebrate this Christmas season by adding a traditional-looking Advent wreath to your holiday decor.

Who knew that a tiny vintage pull-out drawer could become part of such a beautiful composition? Indeed, why not arrange evergreen twigs, pine cones, bells, and baubles inside and place a candle in the center!
If this collection inspired you to create some candle decor of your own, please share pictures of your handicrafts! Have you caught the holiday spirit and started to decorate for Christmas already? Or is it too early? Leave a comment to share in which camp you sit.