15 Cats Helping To Decorate Christmas Trees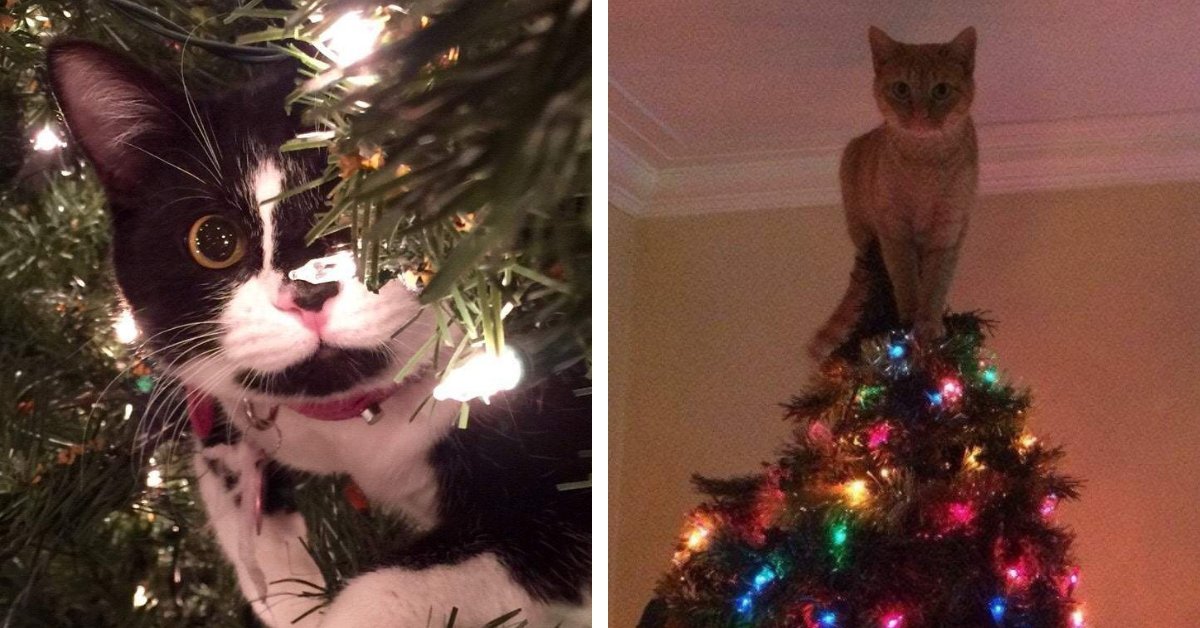 Anyone living with a cat knows that it is a rollercoaster ride you have no control of yet enjoy anyway. Where once you were able to decorate your home the way you wanted, now you may realize that you have to be sneakier and do it in a way that leaves the least room for destruction. Any cat owner finds themselves wondering: "How will they climb this?" (not "will they climb this," mind you). Rest assured: if a cat can climb something, they most likely will. And that includes your Christmas tree!
If you celebrate Christmas, decorating a Christmas tree is probably one of the highlights of your holiday season. Furry feline Grinches look forward to this, as well. A holiday jungle gym chock-full of shiny ornaments, sparkly tinsel, and free pine-needle snacks? Count them in! For some pre-holiday fun, today, we have pulled together a roundup of adorable pictures of cats "helping" to decorate Christmas trees. Without further ado, let's dive right in!
15 Cats Helping To Decorate Christmas Trees
No need to put a tree topper on the tree anymore.
Help! The tree fainted and pinned me down.
Cats and Christmas trees — a disaster waiting to happen.

Get a cat, they said. It'll be FUN, they said.
Someone has got a major sweet tooth, huh?
It's all fun and games until you put your ornaments up.

With that many cats, was it really worth bothering with a tree in the first place?
It appears that this Christmas tree is going to come down faster than it went up.

Sometimes you don't even need a Christmas tree.
Merry Christmas to all and to all a goodnight.
I am a star. A mighty, mighty star.
Where's Waldo? Ah right, there's the sneaky little thing.

Cat? What cat? All I see is a really big, fuzzy ornament.
This Christmas tree got a very important cat's stamp of approval.

How do you like my new outfit choice?
Cat owners, how do you cat-proof your Christmas tree? Please share your tips in the comments section below. Don't forget to share this article with your friends — everyone could use a laugh right now!