Cauliflower Recipes That Make a Great Dinner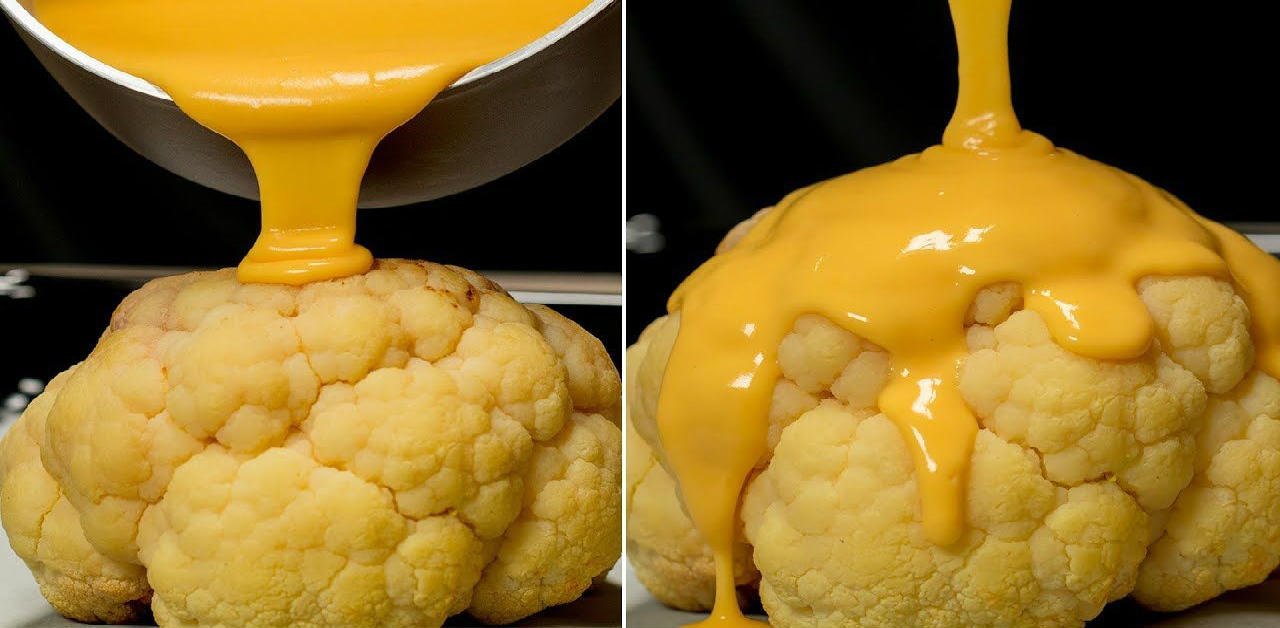 The word "cauliflower" comes from latin and means "cabbage flower". It is called so because of the unusual head of the vegetable, which consists of white inflorescences. It is not as popular as green or Chinese cabbage, but cauliflower recipes are great due to health benefits.
Nutritionists unanimously claim that cauliflower is good for people who are overweight and even obese, because 3 ½ oz (100 g) of boiled cauliflower contains only 30 kcal. But you should pay attention to this vegetable even if you don't plan to lose weight, because cauliflowers are used in a lot of delicious meals.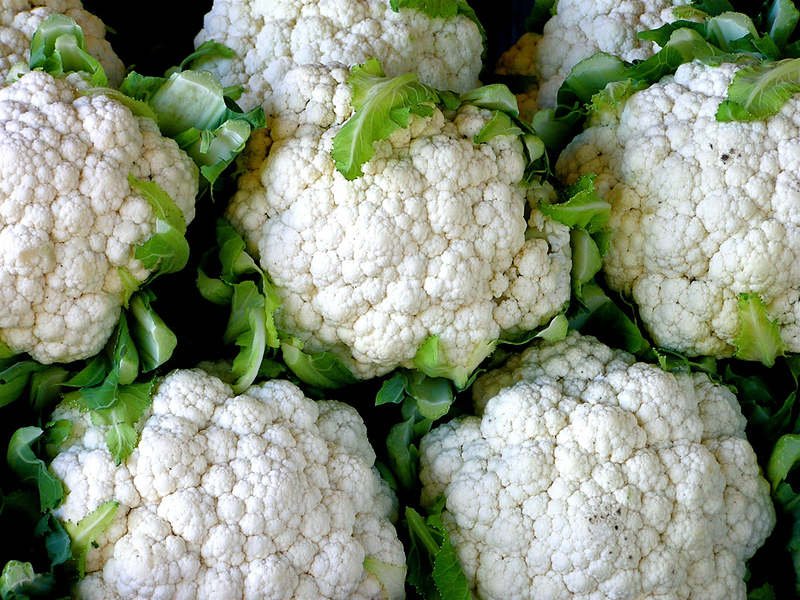 What to Cook With Cauliflower
Cook It will tell you how to make a delicious lunch or dinner from a head of this white beauty. You can combine it with anything, but cauliflower with cheese or minced meat is especially good (the latter is perfect both in texture and taste).
Cauliflower Gratin
Ingredients:
3 ¼ lb cauliflower (1 ½ kg)
2 cups milk (500 ml)
2 cups water (500 ml)
¾ cup light cream (200 ml)
2 cups Dutch cheese or parmesan (200 g)
5 cloves garlic
butter for greasing the baking dish
1 pinch of nutmeg
salt to taste
Preparation:
Divide the cauliflower into inflorescences and cook them for 5–7 minutes in salted water with milk.

Add minced garlic, salt, nutmeg and half of the grated cheese to the cream.
Throw the cauliflower into a colander, drain the liquid thoroughly. Put the inflorescences in a greased baking dish, fill it with cream mixture.

Put the dish in the oven preheated to 400 °F (200 °C) for 10 minutes, then remove and sprinkle with the rest of the cheese. Return to oven for 10 minutes. Done!
This gratin is fragrant due to garlic and nutmeg, and can be eaten even late in the evening, if you replace the cheese with less high-calorie mozzarella. Enjoy it!
Cauliflower Meatball Soup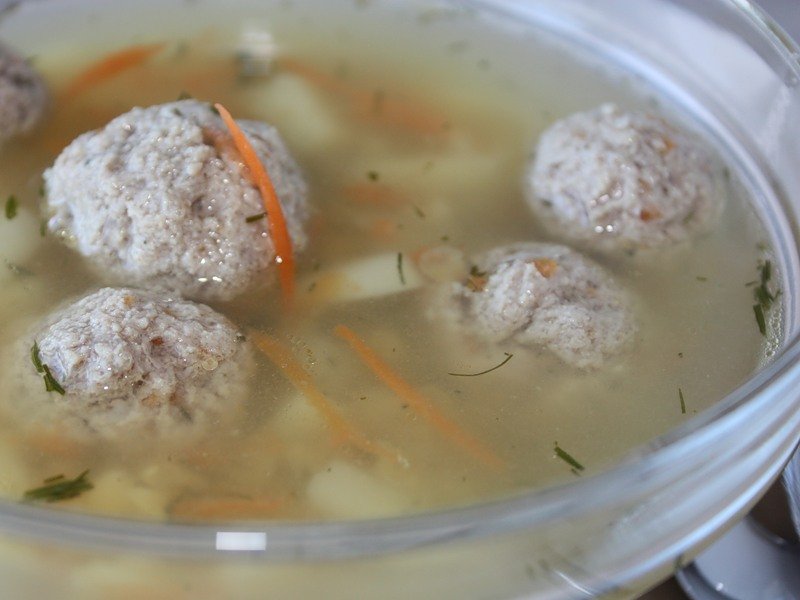 Ingredients:
3 ½ oz minced chicken (100 g)
3 ½ oz cauliflower (100 g)
1 tbsp soy sauce
1 egg white
3 tsp breadcrumbs
salt to taste
¾ gal stock (3 l)
⅓ oz dry ginger (10 g)
Preparation:
Boil the cauliflower until half cooked in salted water, then pass through a meat grinder, add minced chicken, ginger, soy sauce, egg white, breadcrumbs and salt.
Bring the stock to a boil. Form the meatballs from minced chicken, immerse each one into the broth, one at a time, stirring constantly. When the meatballs have floated to the surface, remove the soup from heat.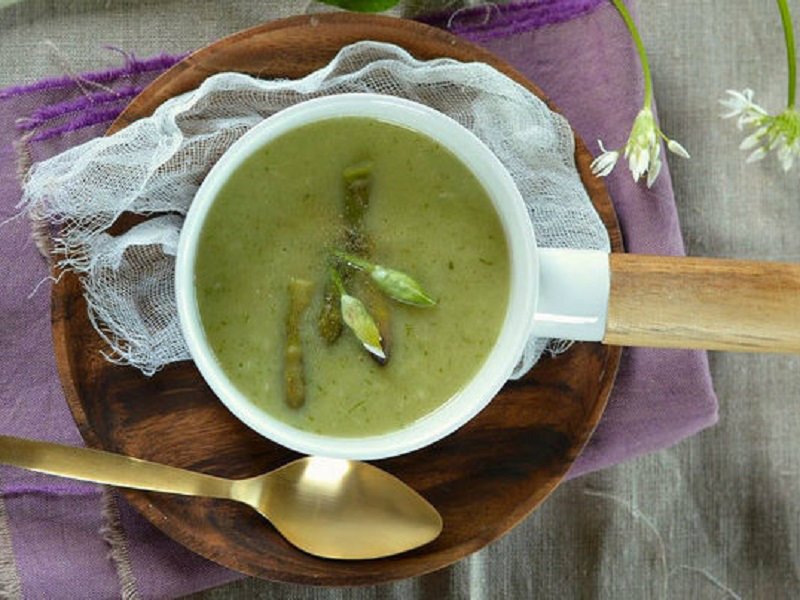 Cauliflower is great for making cream soups. To make the meal rich and nicely thickened, you should boil the cauliflower first, then mash it. Then the puree is diluted with vegetable or meat broth. Such a base is combined with almost all classic soup ingredients: mushrooms, vegetables, cream, meat.
Stuffed Cauliflower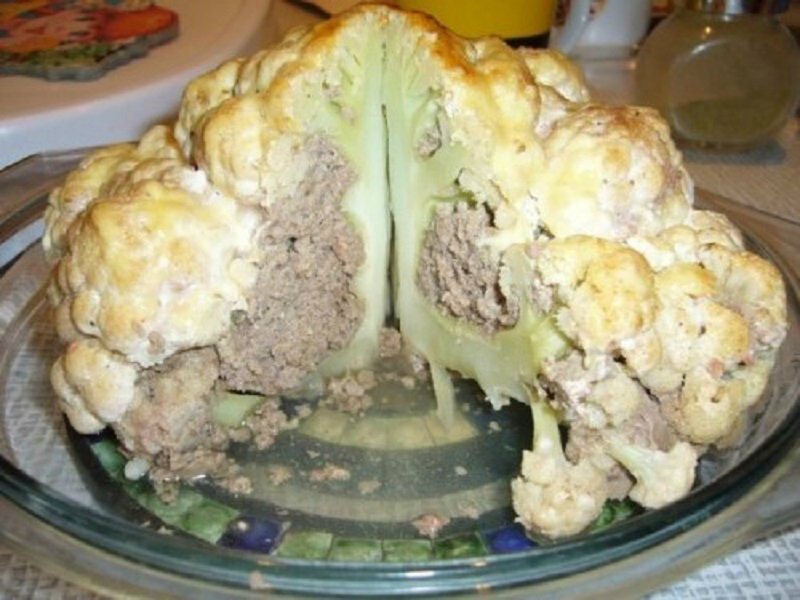 Ingredients:
1 head of cauliflower
3 ½ oz ground pork (100 g)
3 ½ oz ground beef (100 g)
1 cup hard cheese (100 g)
3 ½ oz smoked brisket (100 g)
1 egg
1 onion
¾ cup broth (200 ml)
3 tbsp sour cream
2 tbsp breadcrumbs
4 ¼ cups milk (1 l)
4 ¼ cups water (1 l)
ground black pepper to taste
salt to taste
½ bunch parsley
Preparation:
Mix milk with water, pour the head of cauliflower with it, cook for 5–7 minutes after it comes to a boil.

Fry the finely chopped brisket and onion in sunflower oil, then put the minced meat in a pan, cover with a lid. Simmer until the meat is cooked.
Cool minced meat, add the egg, breadcrumbs, finely chopped parsley. Salt and pepper the mixture, mix.

Place the head of cauliflower with its inflorescences down, stuff the vegetable, pushing the minced meat between the inflorescences with your finger.
Turn the cauliflower over and put in a baking dish. Pour the stock in there. Coat the cauliflower with half the sour cream, put in the oven, preheated to 325 °F (160 °C) for 30 minutes. Then take the cauliflower out, coat with sour cream again, sprinkle with grated cheese. Put back in the oven for 10 minutes, wait until the cheese melts. Done!
Stuffed cauliflower looks like a meat pie, only without flour, which should appeal to those who watch waistline.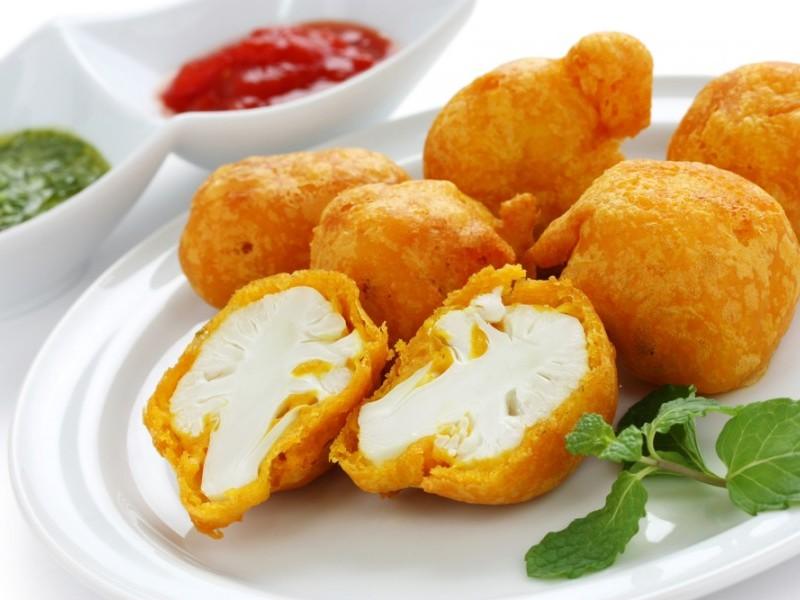 We hope that our recipes will draw your attention to this wonderful vegetable!