How to Make Meringue Desserts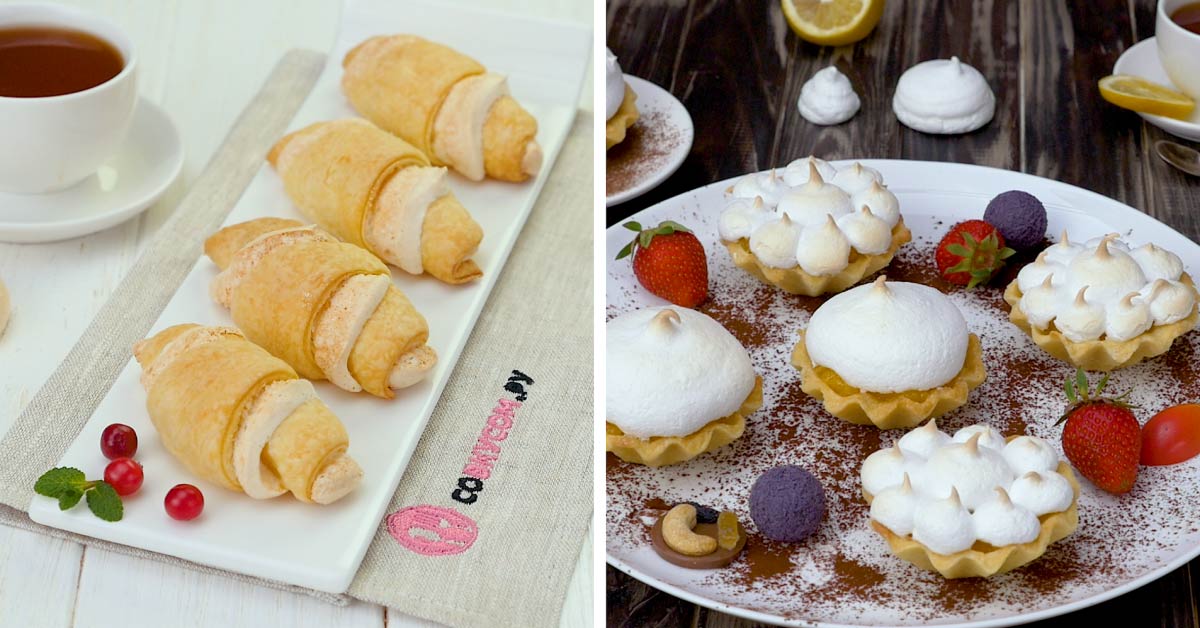 In French, meringue is named "baiser", meaning "kiss". Is there anything to add? The name captures the whole essence of the weightless treat. One of the most famous meringue desserts — the Pavlova — is a declaration of love of the Australian pastry chef to the Russian prima ballerina of the early twentieth century Anna Pavlova.
The delicate snow-white mass can be a completely independent dessert, as well as the basis for various cakes and pastries. The taste of the fragile delicacy is perfectly compatible with fruits, berries, custard or buttercream, ice cream, whipped cream, and thick sweet sauces. Today, we bring you two recipes for gourmet meringue desserts that you will immediately want to try.
Lemon Tartlets With Meringue
Ingredients:
5 ¼ oz (150 g) butter;
12 ¾ oz (365 g) sugar;
5 ⅔ oz (160 g) flour;
4 eggs;
2 tbsp cornstarch;
1 pinch salt;
1 pinch citric acid;
2 lemons;
2 ½ oz (70 g) water.
Instructions:
Grate 3 oz (90 g) of cold butter on a coarse grater, add flour, 2–3 tablespoons of sugar, one egg, and a pinch of salt. Knead the dough and pop it in the refrigerator for 30 minutes.
Grate lemon zest. Combine two tablespoons of water, 5 oz (140 g) of sugar, three egg yolks, 2 oz (60 g) of butter, juice and zest of two lemons in a stewpan. While stirring with a whisk, cook the mixture over low heat until thickened.

Roll out the dough into a fifth-of-an-inch thick layer, cut out circles and place them in baking molds. Cover with pieces of parchment and sprinkle some legumes on top. Place the tartlets in the oven preheated to 360°F for 20 minutes, then remove the parchment with the legumes.
Beat three egg whites with a pinch of salt, citric acid, and 7 oz (200 g) of sugar until high foam. Put the lemon filling in the tartlets and place the meringues on top. Bake for 20 minutes at 360 °F.

Let the tartlets cool — it will be easier to remove them from the mold.
Rugelach With Meringue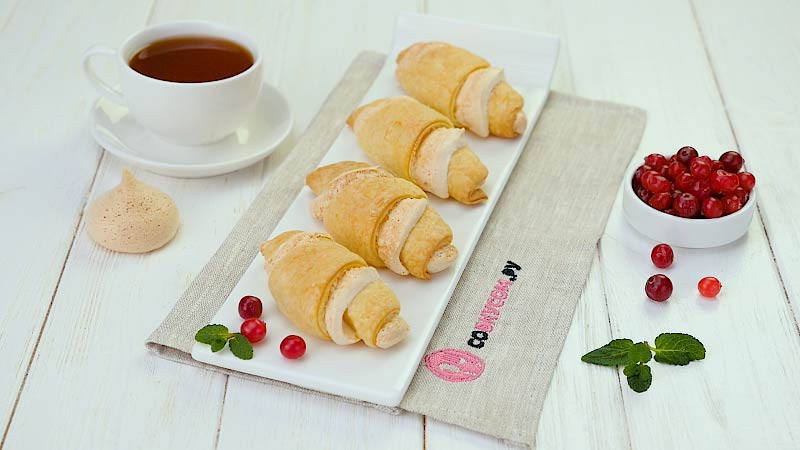 Ingredients:
7 oz (200 g) butter;
2 eggs;
2 cups wheat flour;
½ cup sour cream;
1 tbsp lemon juice;
1 cup sugar;
vanillin to taste;
powdered sugar to taste.
Instructions:
Cool butter, then grate and mix with flour, add lemon juice, sour cream, and egg yolks. Roll the dough into a ball, pop in the refrigerator for 1–2 hours.

Beat the chilled egg whites with sugar and vanilla. Divide the dough into three portions, roll each, and divide into sectors. Coat the triangles with meringue, form rugelach.
Put the rugelach on a baking sheet lined with parchment and bake at 360 °F until golden brown. Let cool and sprinkle with powdered sugar.
You may not get perfect airy meringues on your first try, but after several attempts, you will be delighted with the result — an alluring wavy texture and a flirty curl at the top!