Chicken Feet Recipes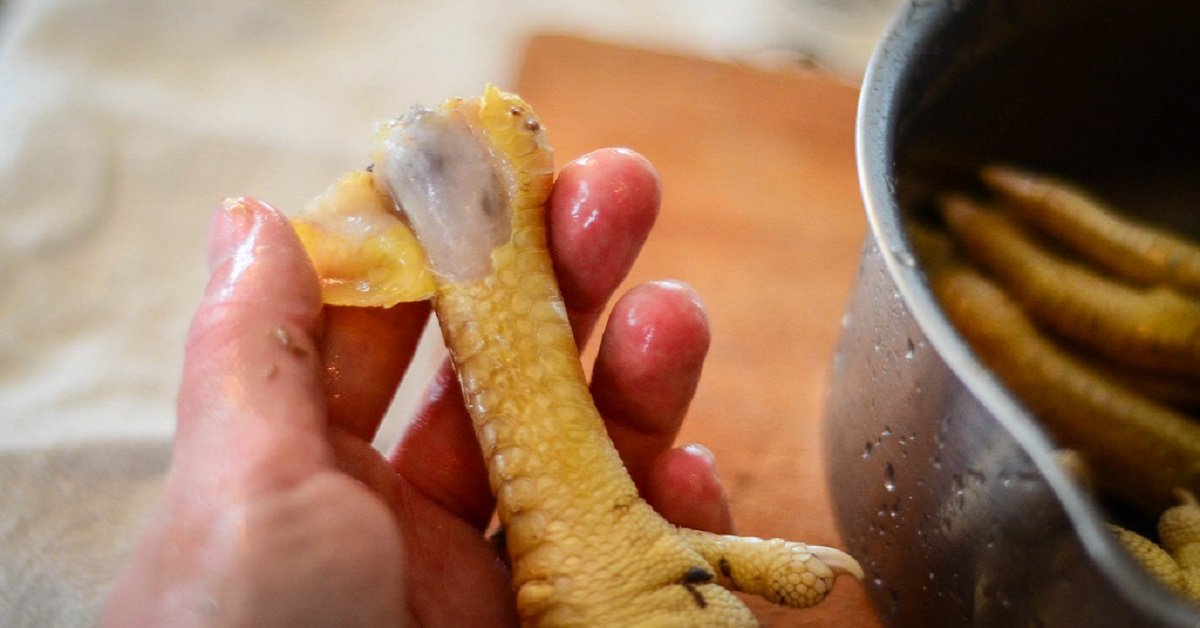 Once I was asked to name a food that most people never use in cooking. I was puzzled for several days. Finally, I begged a friend to answer. Guess what everyone throws away? Chicken feet. And today we would like to share with you 2 great chicken feet recipes.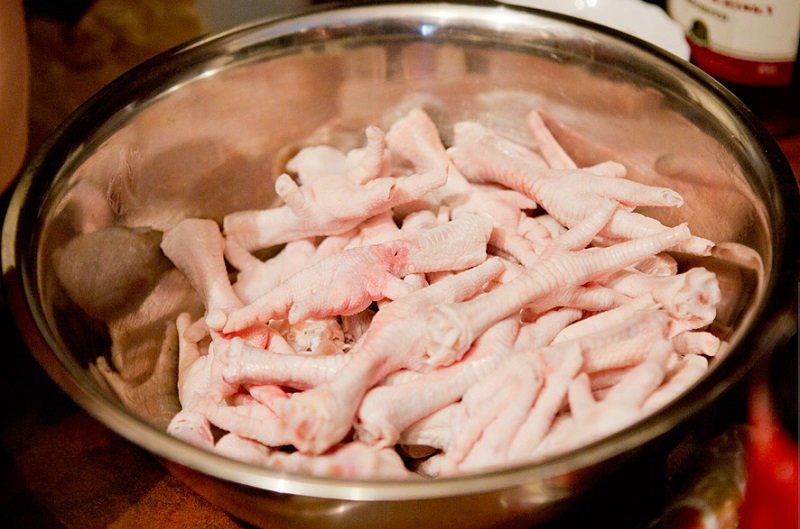 Maybe not everyone throws them away, but 90% — for sure. But as it turned out, chicken feet are good for you and you can cook a bunch of dishes from them.
Chicken Feet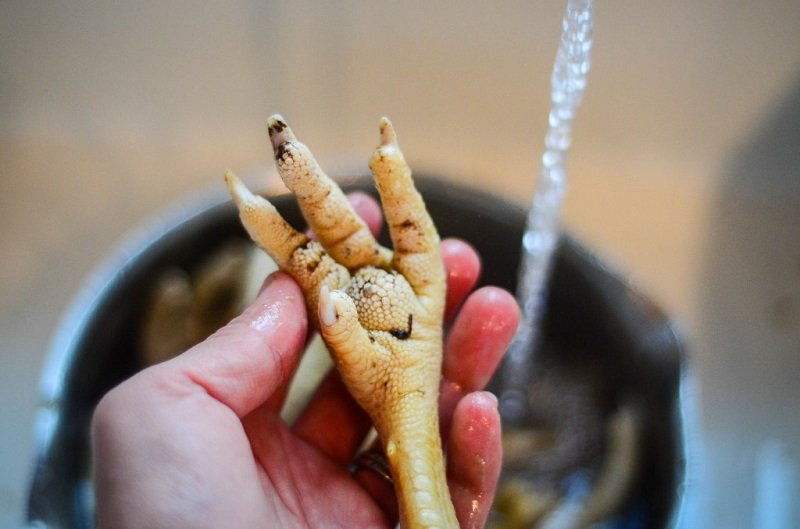 The high content of easily digestible collagen is what sets chicken feet apart from hundreds of other healthy foods. Recent studies show that there is even more of this substance in chicken feet than in fruits and leafy greens!
Collagen not only maintains the elasticity of the skin but also accelerates the regeneration of skin cells, promotes the absorption of protein and calcium, strengthens the blood vessels, and stimulates the production of red blood cells.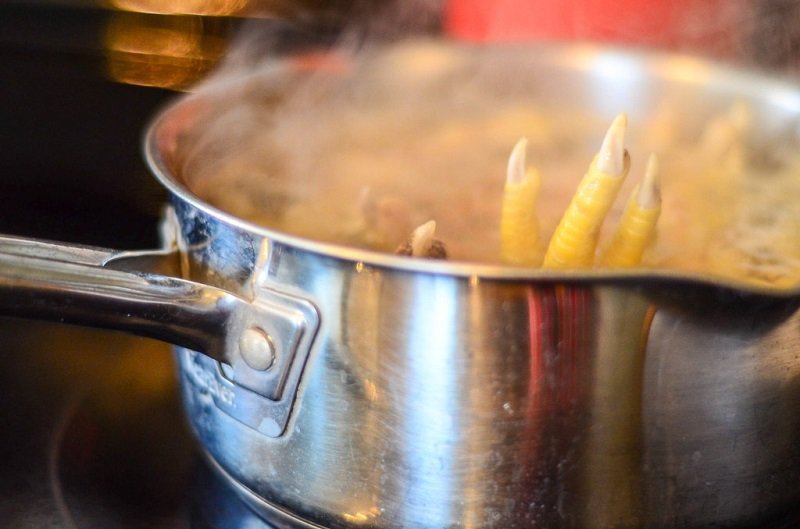 Scientists claim that chicken feet help the body stay healthy. And even if the feet are not so appetizing, it's important what is hidden inside. Their composition helps to fight several diseases at once, because there is almost the entire group of vitamin B, as well as vitamins A, C, E, K and PP, phosphorus, sodium, sulfur, zinc, copper, and magnesium.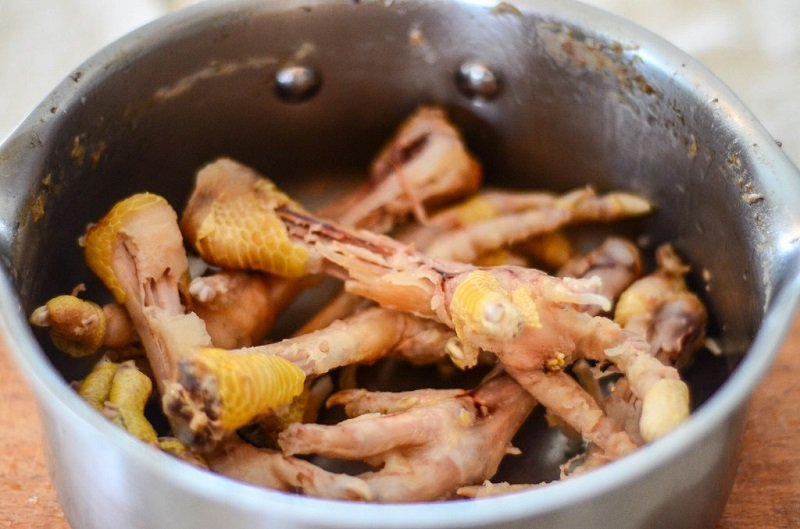 10 Reasons to Include Them in Your Diet
They speed up wound healing.

Bring the endocrine profile back to normal.
They guarantee a rejuvenating effect.
Strengthen the immune system.
Reduce high blood pressure.
Strengthen bones, tendons, and joints.
Have a positive effect on metabolism.
Good for nails and skin.
Eliminate gum disease.
Strengthen the nervous system.
Such food is great for elderly people that suffer from joint pain. But for small children dishes with chicken feet are great in cases of hair loss and growth problems.
Chicken Feet Soup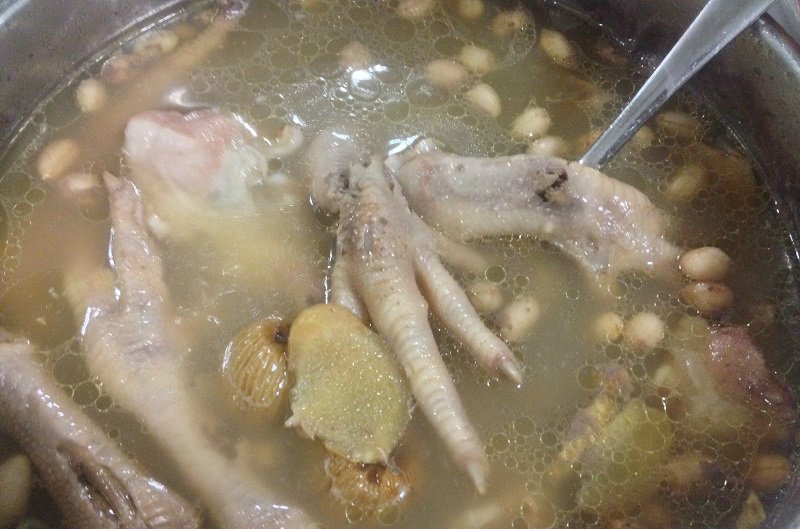 The dish is both fragrant and tasty. And for many, it is becoming one of their go-to dinner recipes.
Ingredients:
14 oz (400 g) chicken feet

⅔ gal (

2 ½ l) water
1 carrot
2 onions
3 potatoes
4 oz (100 g) noodles
1 bunch parsley
2 tbsp vegetable oil
2 bay leaves
salt, black pepper, black peppercorns to taste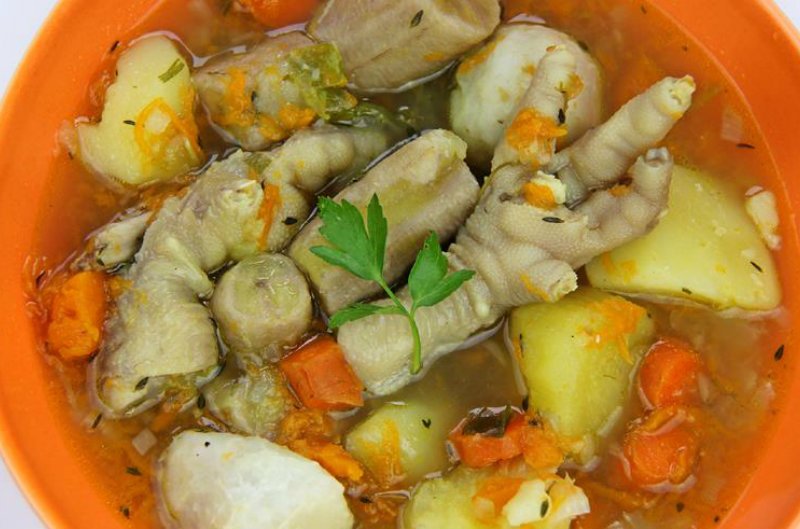 Preparation:
Scorch the chicken feet. Remove the skin and claws.
Transfer the feet to a saucepan and pour water. When the water boils, skim off the foam.

Cut the carrots into slices, and cut one onion in half. Add spices and bay leaves. Cook until tender. Then remove the feet and strain the broth.
Chop the second onion. Fry in oil.
Peel and dice potatoes. Fill a clean pot with broth. Add the feet and boil again. Add potatoes and onions.

When the potatoes are almost done, add the noodles. Cook until tender.
Chop the parsley and add it to the finished dish.
The taste is simply amazing. Especially with homemade croutons and spicy pate.
Chicken Feet Jelly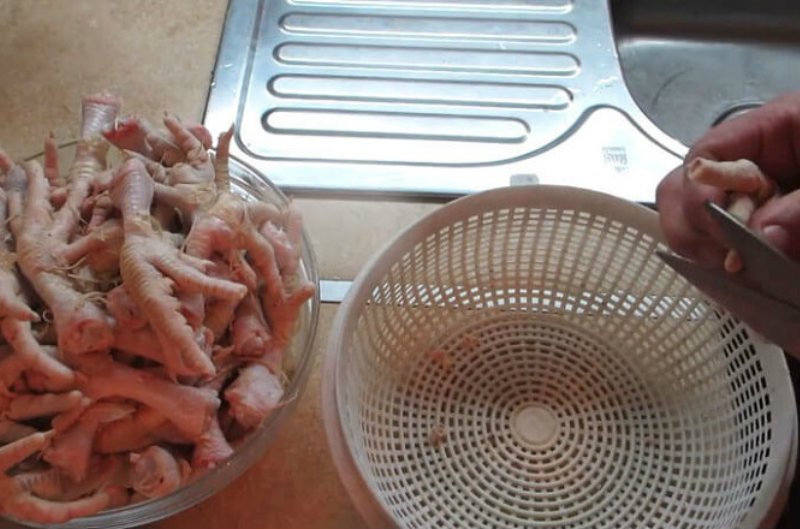 Have some chicken feet left? Don't throw them away, but immediately fill a pan with water and place on the stove.
Ingredients:
1 ¾ lb (800 g) chicken feet
14 oz (400 g) chicken breast
2 onions
10 black peppercorns
4 bay leaves
1 pickled cucumber
1 bunch herbs
salt to taste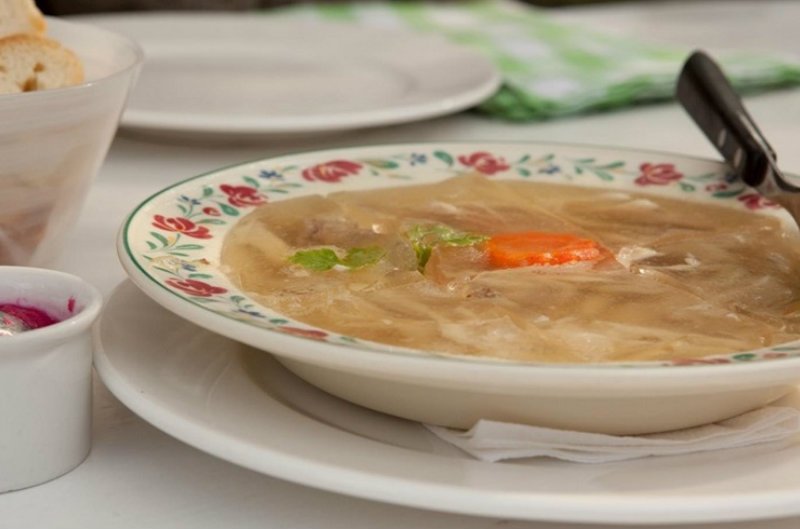 Preparation:
Pour boiling water over the chicken feet. Wash them. Place on heat and wait for the water to boil. Then drain the liquid and fill the pot with new water so that the liquid is 3 inches (7 cm) higher than the feet. Cook for 5 hours.
Skim off the foam. Add pepper, bay leaf, peeled onion. Reduce heat to a minimum. Do not cover. Continue cooking.

Strain the broth. Remove the skin from the chicken. Cut into pieces.
Boil the chicken. Add to the saucepan. Add bay leaf, salt, peeled onion.

Chop herbs, cucumber, and boiled meat. Mix all the ingredients. Pour into plates. Add in the broth. Place in the fridge.
Now you have 10 reasons not to throw away chicken feet and 2 great chicken feet recipes. And remember, there are no bad foods, you just don't know how to cook them yet!