Chocolate Truffle Cake Recipes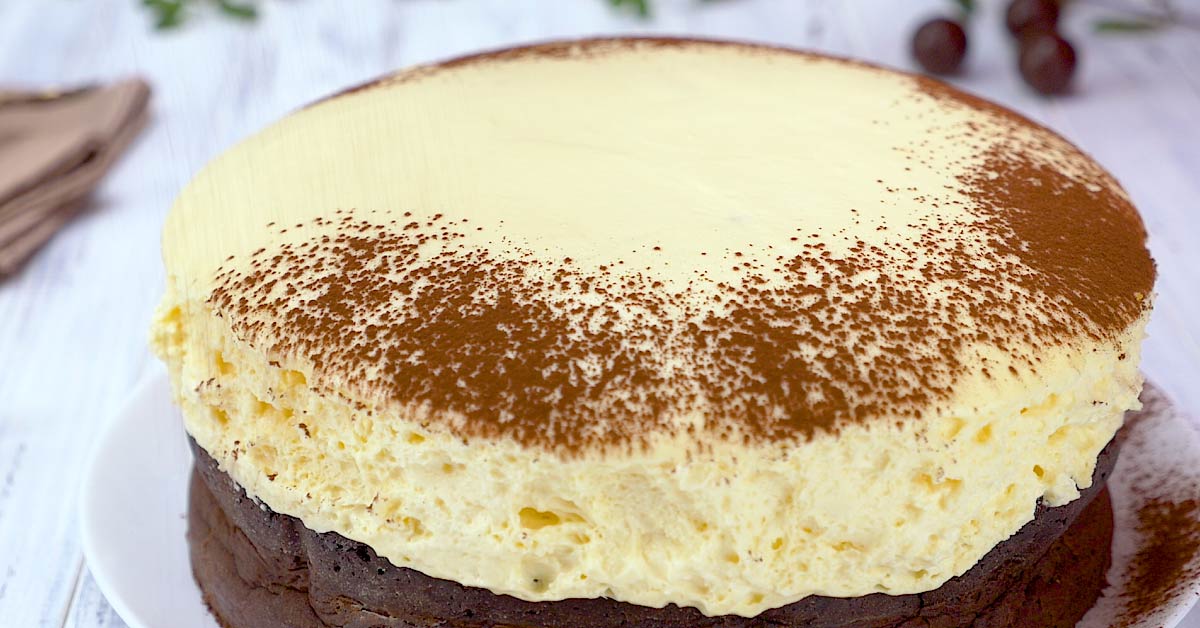 Only strong-willed people can pass by a chocolate truffle cake. It tastes like a huge piece of chocolate, like a soft cloud of cocoa! Its main feature is the texture, dense and velvety at the same time. Such a feat can only be achieved by the complete absence of flour in the cake.
Cook It has got two different but equally good recipes: the classic Eve's Chocolate Cake and a stylish two-color truffle cake with white chocolate. One piece of these royal desserts is enough for the astringent sweetness to stay in your heart for a long time.
Truffle Cake With White Chocolate Mousse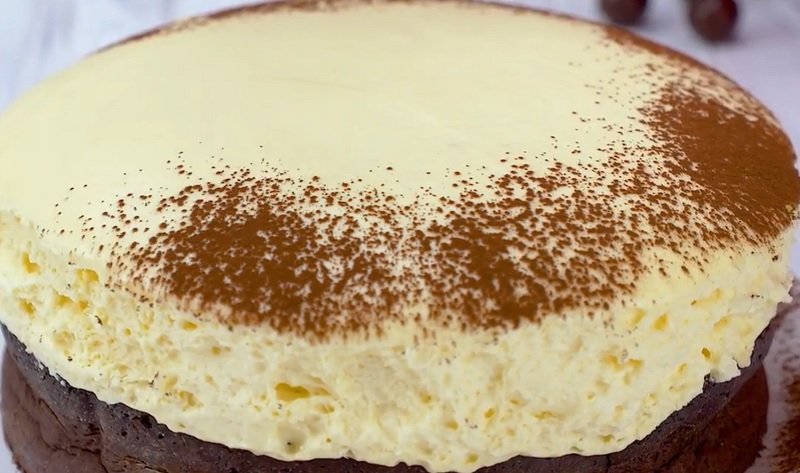 Ingredients:
1 ¾ cups (400 ml) cream
1 ⅓ cups (300 g) butter
7 ¾ oz (220 g) dark chocolate
6 oz (165 g) white chocolate
1 ¼ cups (230 g) sugar
¾ cup (75 g) cocoa
½ cup (100 ml) water
1 tbsp instant coffee
10 eggs
2 tsp vanilla sugar
1 tsp salt
Preparation:
Dilute a spoonful of coffee in ½ cup (100 ml) of hot water, add 1 teaspoon vanilla sugar and salt. Mix.
Melt 1 cup (220 g) of butter. Add dark chocolate broken into pieces. Stir until completely melted. Then remove from heat and stir in the coffee mixture.

Beat 6 eggs with 1 cup (200 g) of sugar until the mixture is white. Pour in the cocoa and mix well. Then pour the chocolate mixture and mix until smooth.
Pour the ingredients into a greased baking dish lined with parchment paper and bake for 50 minutes at 350 °F (180 °C).

Meanwhile, prepare white chocolate mousse: melt 3 tablespoons of butter (about 80 g) in a double boiler, add pieces of white chocolate and melt it.
Beat 4 yolks with 2 tablespoons of sugar until the mixture becomes white. Heat the mixture a little in a double boiler, add vanilla sugar, a couple of tablespoons of cream and chocolate. Beat the mixture until smooth.

Whip the cream and add a quarter to the chocolate mixture. Pour the mousse onto the cooled chocolate cake and put in the refrigerator for 2 hours. Now all that is left to do is to decorate with cocoa and serve.
Eve's Chocolate Cake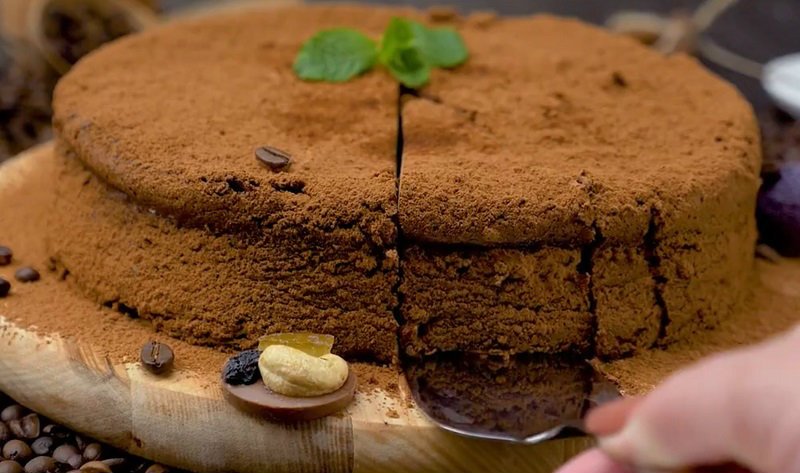 Ingredients:
1 cup (225 g) butter
18 oz (460 g) dark chocolate
9 eggs
½ cup (100 g) sugar
¼ tsp citric acid
cocoa powder to taste
Preparation:
Melt dark chocolate and butter in a double boiler, constantly stirring.

Separate the whites from the yolks. In a separate bowl, beat the yolks with sugar until stable peaks. It's going to take about 5 minutes.
Mix beaten yolks with cooled chocolate mixture using a spatula.

Beat the whites with citric acid separately until soft peaks form.
Pour the whites into the chocolate mixture, gently stirring with a spatula from the bottom up.

Take a 9 inch (23 cm) springform pan, grease it with butter and sprinkle with flour. Pour the batter into the pan. Smooth out the surface with a wet spoon.
Preheat the oven to 300 °F (150 °C). Bake for 35 minutes. Remove the cake from the oven and let cool. At first glance, the cake will seem unfinished, but overnight in the refrigerator it will reach the right texture. Sprinkle it with cocoa powder.
Each of these cakes is very satisfying, 'cause each of the equals to almost 5 bars of chocolate. Therefore, they are served in small portions. This is one of the most tender desserts, so we are sharing the trick that will help you cut it quickly and smoothly: use a hot knife! Serve the chocolate cake, sprinkled with cocoa powder and garnished with mint leaves.