Cleaning With Baking Soda
Baking soda is most commonly used to make fluffy cakes. But it's potential doesn't end there! Today we would like to share with you some cleaning tips with baking soda.
It is a great versatile cleaning product. Baking soda is cheap, safe to use, causes no allergies, and doesn't leave an odor. Here are 20 tips on how to use it to clean the entire house. Just stock up on baking soda and you won't be afraid of any old stains.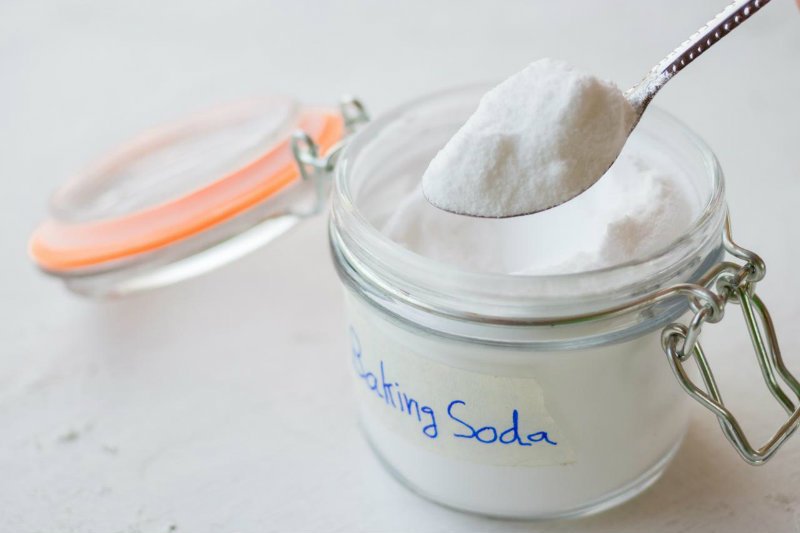 Cleaning With Baking Soda
Upholstery
Dissolve the baking soda in warm water and rub the upholstery with the product. After 15 minutes, vacuum clean it and enjoy the freshness.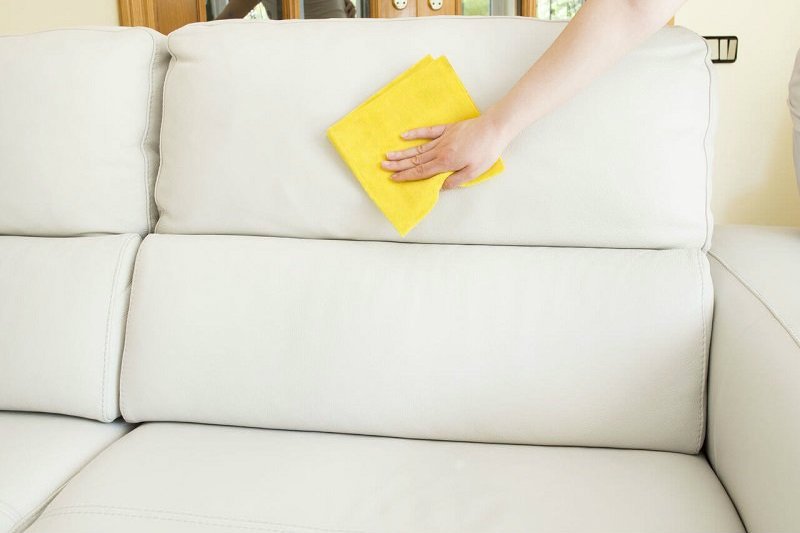 Kettle
From all the kitchen appliances, the kettle most often gets dirty on the inside. The reason for this may be the quality of the water. The easiest and most affordable way to clean your kettle and get rid of limescale is using regular baking soda.
To clean the kettle, fill it with water, add 1 tablespoon of baking soda to the water, bring the water to a boil, and then leave it on low heat for 30 minutes. Next, wash the kettle, refill it with water and boil it again to remove the remaining baking soda.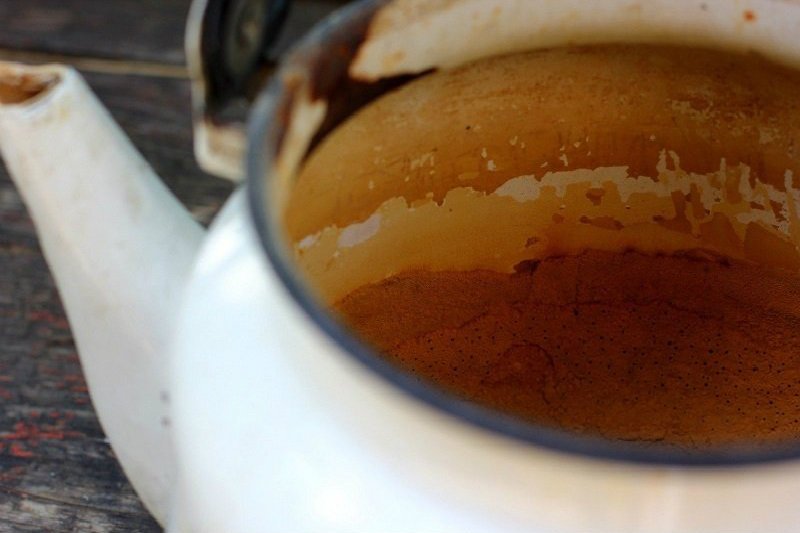 Greasy Frying Pan
Mix dishwashing liquid with baking soda and rub the greasy pan with it. Now you can clean the surface without much effort.
Silver Jewelry and Cutlery
If your silver jewelry has lost its shine, put a sheet of foil on the bottom of a baking dish, pour ¼ cup (60 g) of baking soda into it, pour 1 liter of hot water and put the jewelry in water. Then put the dish on heat.
Simmer for 15 minutes over the low heat. Within 3 minutes you will see how the metal is starting to brighten. Cleaning silver with baking soda makes it like brand new.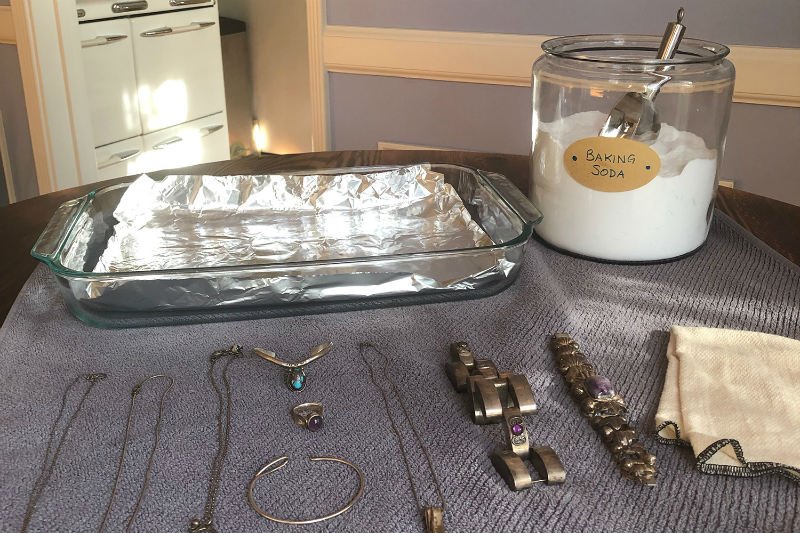 Shoes
Baking soda does a great job of removing an odor from shoes. It works best on leather shoes and boots, but you can also use it to eliminate the smell of sweat in sneakers.
Take a small amount of baking soda and pour it into your shoes. Leave the shoes for one hour. Done!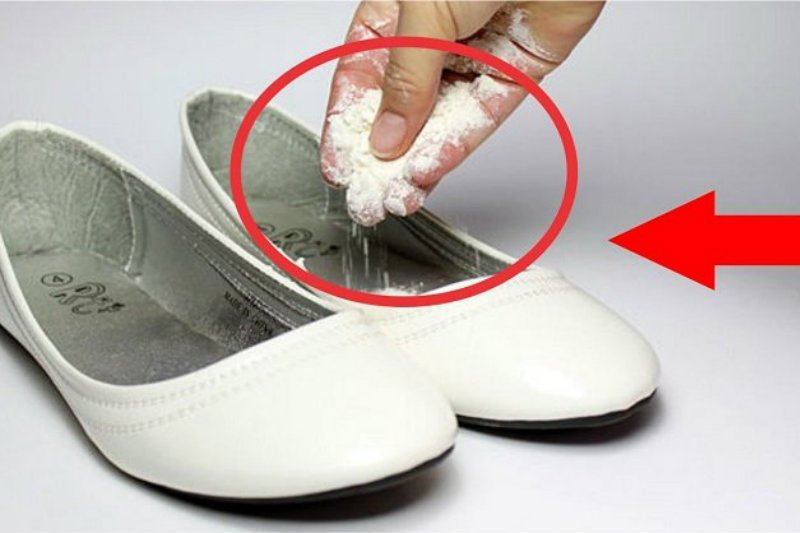 Food Containers
They can get dirty pretty quickly. Therefore, refresh the containers with a sponge sprinkled with baking soda, or wipe the toughest stains with the mixture and a little warm water.
Dirty Refrigerator
If odors appear in your fridge, you can get rid of them with baking soda. Wipe all walls and shelves with it. Also pour some soda into an open container and leave it on the shelf for a while.
Fruits and Vegetables
To remove wax from purchased foods, wash them in a warm baking soda solution.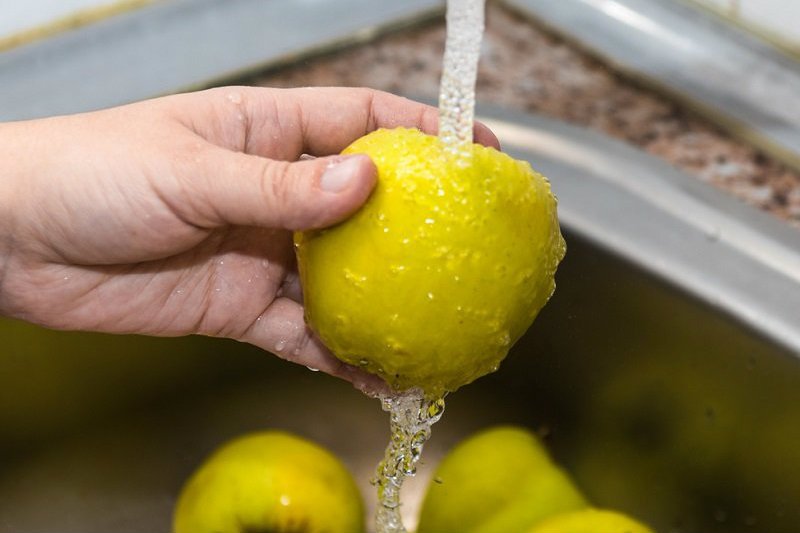 © Depositphotos
Kitchen Surfaces
You can clean just about every stain in your kitchen using baking soda. By mixing it with water, you can safely and effectively clean countertops, the sink, microwave, oven, and kitchen utensils.
Kitchen Sponges
After several days of intensive use, kitchen sponges absorb odors and get dirty. You can solve the problem by soaking them in a solution of warm water and baking soda. But don't use it too much. Remember, that the sponges should be changed at least every 3 weeks.
Pet Beds
Cleaning a bed is very simple: just sprinkle it with baking soda, wait 15 minutes, and thoroughly vacuum clean.
Smell From the Trash Can
Place a spoonful of baking soda on the bottom of the trash bag. Baking soda is a natural absorbent so it will deal with odors.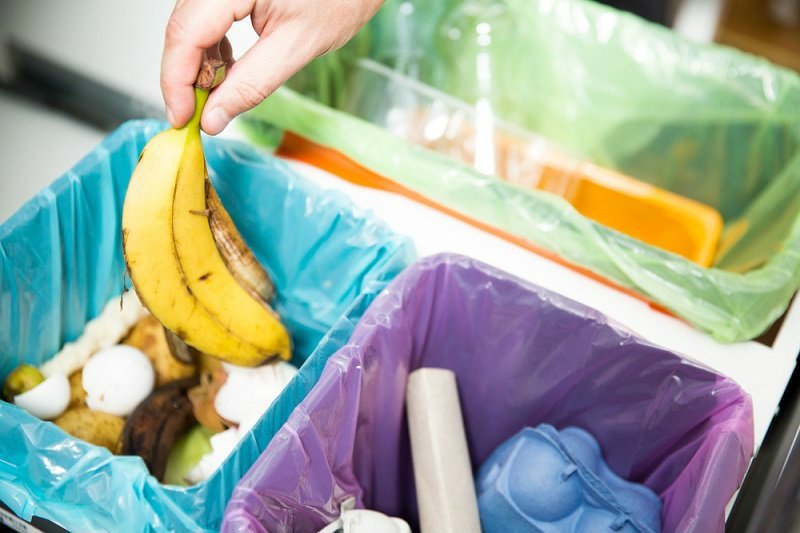 © Depositphotos
Sink Drain
Pour half a cup of baking soda right inside the drain, then add in half a cup of vinegar. Immediately cover the drain with a thick napkin or plate. Wait for 5 minutes. Then turn on the hot water and rinse everything.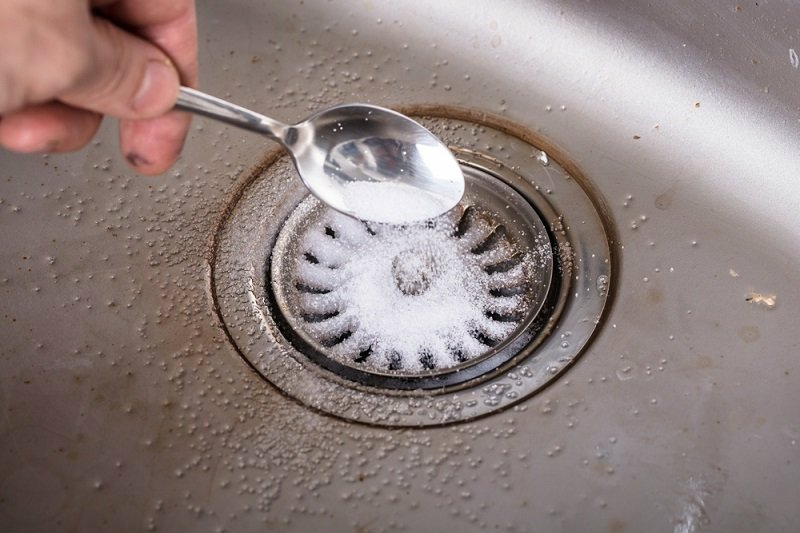 © Depositphotos
Old Toys
Wipe the toys with a cloth dipped in a solution of baking soda and warm water.
Drawings on the Walls
If the children have recently painted the walls, try removing it with a wet sponge and baking soda.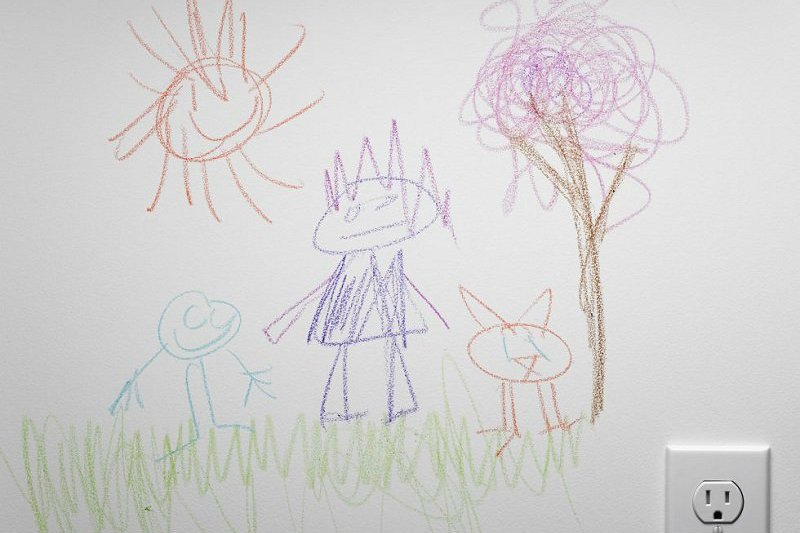 Mold in the Bathroom
Mold can start as a small spot and quickly become dangerous to your health. Make a simple, inexpensive, and effective product to get rid of the mold. You only need hot water, baking soda, and laundry detergent.
Add a couple of tablespoons of baking soda and a spoonful of the detergent to a cup of hot water, stirring thoroughly. Then, dip an old toothbrush in the solution, and clean the surfaces from mold. You can wash the seams between tiles in the same way.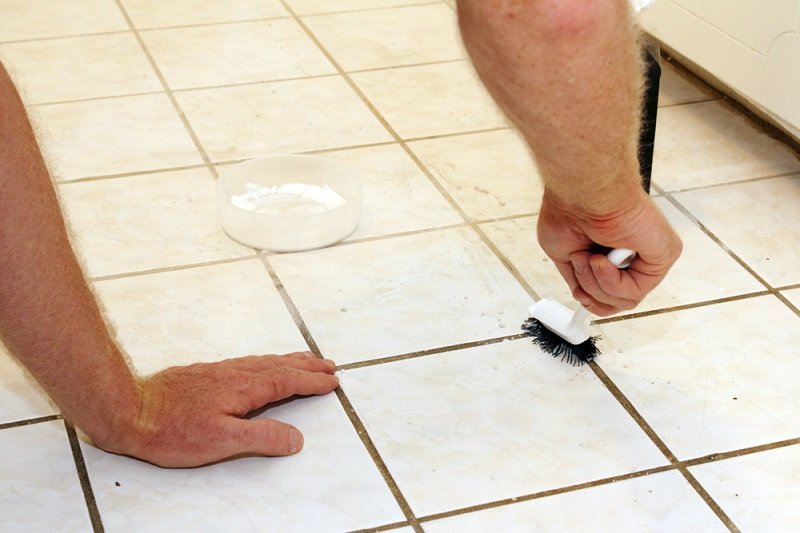 © Depositphotos
Laundry
A little baking soda in each batch of laundry will make colored clothes brighter and the white ones lighter. It also helps balance the hardness of the water, protecting the washing machine. Cleaning your washing machine with baking soda will extend its life and remove limescale and odor.
Carpets
Baking soda can help you clean carpets quickly and easily. You just need to sprinkle it and then vacuum clean the surface. It will also remove unpleasant odors.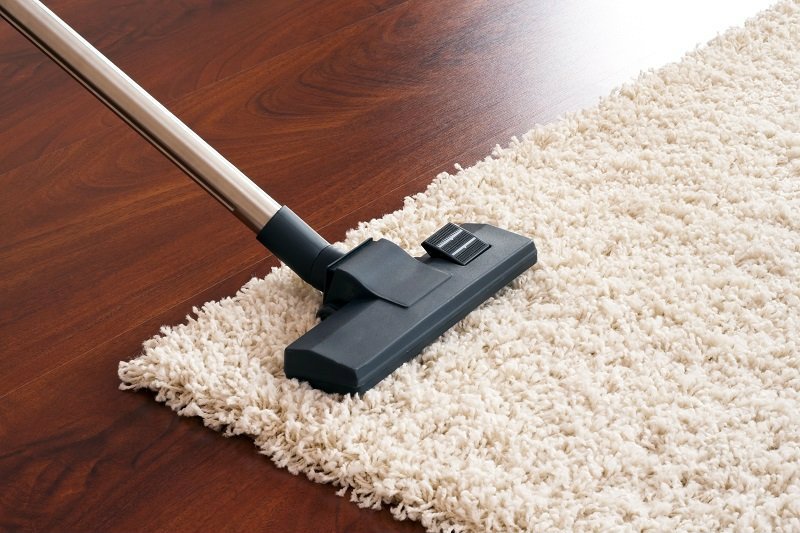 BBQ Grid
No need to soak. First, cool it, then sprinkle with baking soda, and proceed to scrub with a sponge. Or sprinkle some soda on a brush and then clean.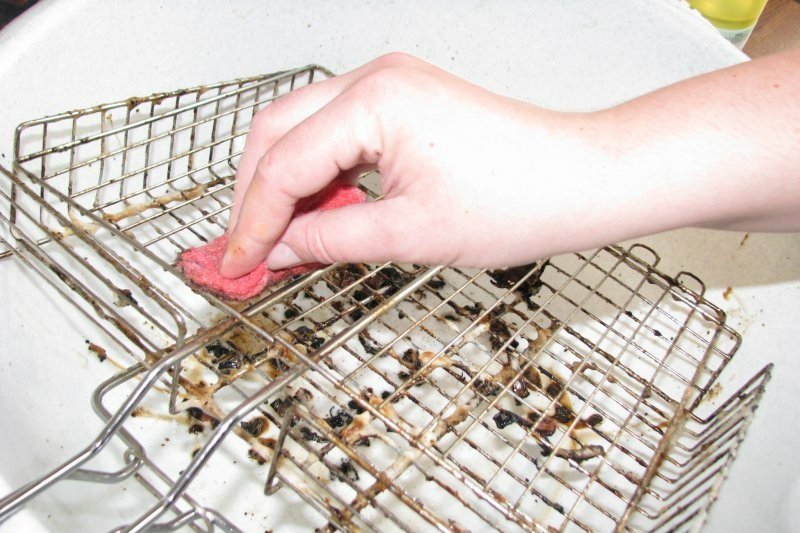 Iron
Mix 2 teaspoons of baking soda with a little water or 9% vinegar to make a paste. Apply it to a slightly heated iron and thoroughly wipe with a cloth.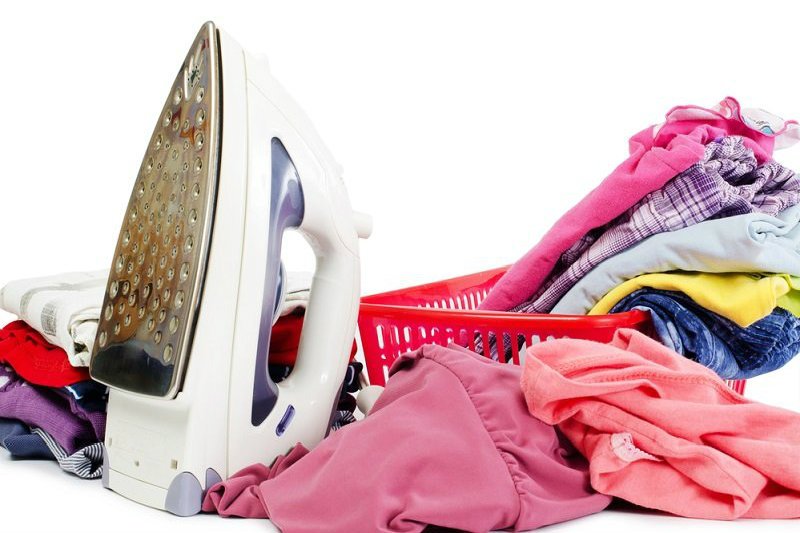 © Depositphotos
Now you can clean the entire house using this simple product. Was this article useful? What's your favorite use of baking soda? Let us know in the comment section.