Light and Fluffy Sponge Cake Recipe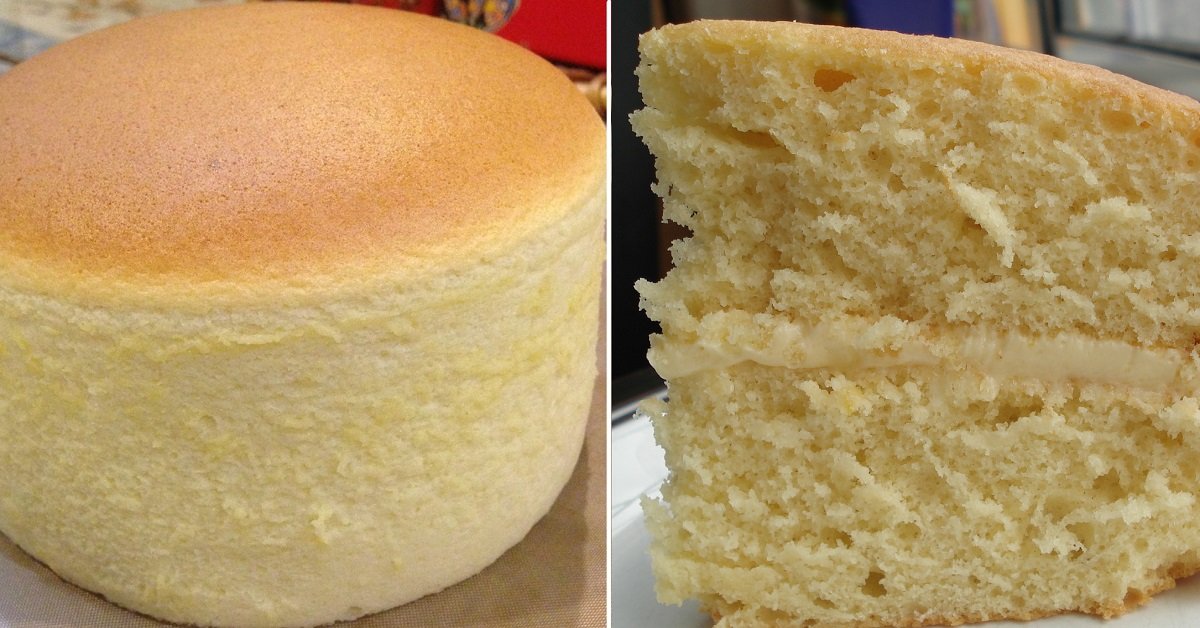 Light and fluffy sponge cake is every pastry chef's dream. Everyone who undertakes the preparation of this sweet treat has the best expectations: that it will be soft, airy, and thoroughly baked. With the right recipe, it should turn out like that. But even with perfect proportions, the sponge cake can crack, swell, and rise unevenly.
The crookedness will not affect the taste, but assembling a cake might become problematic. Cook It knows a couple of secrets, with the help of which your pastries will turn out picture-perfect.
Secrets to Making a Light and Fluffy Sponge Cake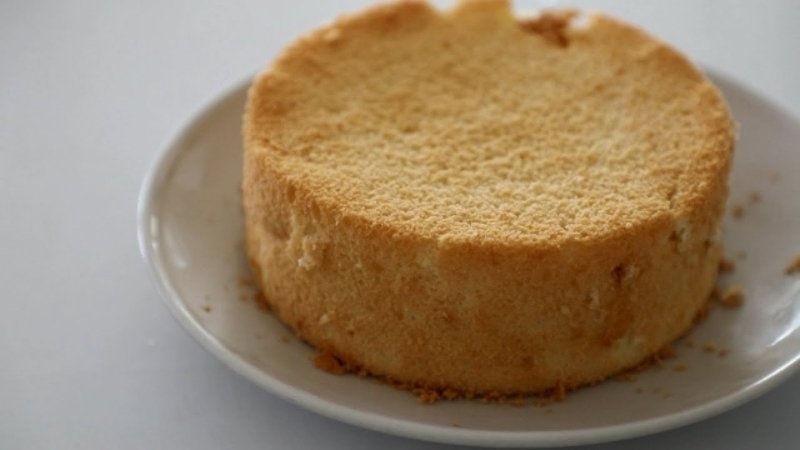 We will tell you how to make a sponge cake from start to finish. The first thing you need is a versatile dough recipe. The peculiarity is that it needs to be oxygenated.
Ingredients:
7 ½ oz (210 g) sugar
4 ½ oz (130 g) wheat flour
6 eggs
½ tsp vanillin
Separate the egg yolks from the whites and grind the yolks with 3 ½ oz (100 g) of sugar and vanilla, then carefully whip the mass with a whisk — it should increase in volume and whiten.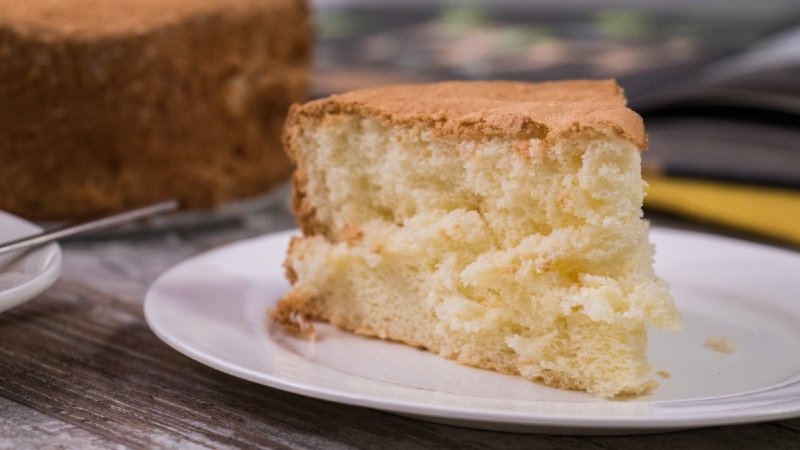 Whip the egg whites in a dry, clean bowl, gradually increasing speed. When they begin to thicken, add the remaining sugar and continue to whip until the foam forms.
Add a third of the egg whites to the yolks and mix with a spatula. Then carefully sift the flour (preferably 2–3 times) and add it to the yolks with whites. Gently knead the dough, add remaining egg whites and mix everything again. The dough is done!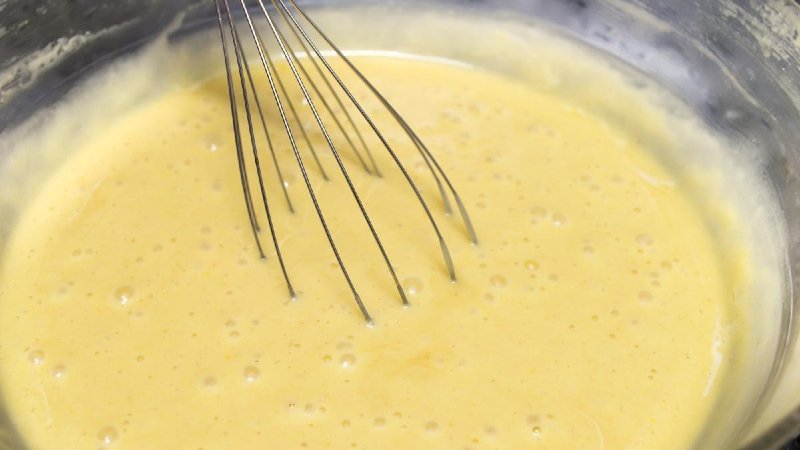 Secret No. 1: The Best Temperature for Baking a Light and Fluffy Sponge Cake
The secret is not choosing the right cake pan or putting the dough into a preheated oven, although a sponge cake could turn out lumpy due to uneven heat. Many people also believe that all the air comes out in the 10 minutes the dough warms in the oven. Well, that's just a myth.
The optimal baking temperature is 340–360 °F for approximately 40–60 minutes, depending on the oven. If you use our second tip, cooking time will increase by 5–10 minutes, but it's a small price for a perfect sponge cake.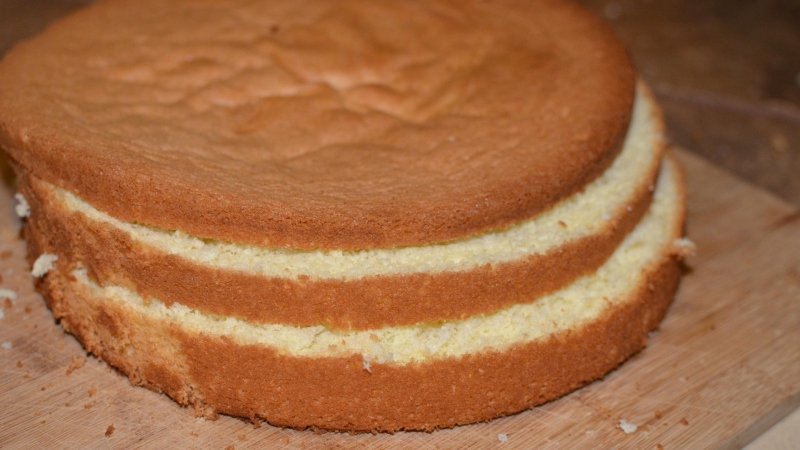 Secret No. 2: Foil
A sponge cake will turn out perfect when the dough bakes evenly. This can be achieved only by putting it in a cold oven and covering it with perforated foil. If you only have regular foil, perforate it using a needle.
To conclude, pour the dough into a mold and cover it with foil. Make holes, if necessary, and put into the oven to bake.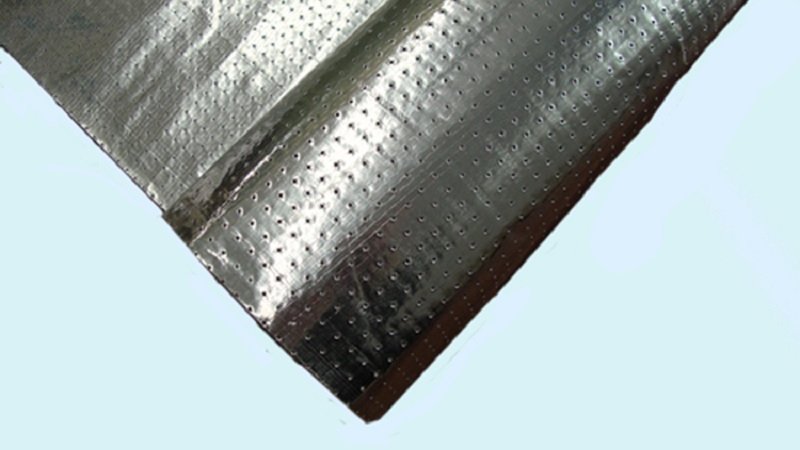 Secret No. 3: Patience
This is not actually a secret, but we would like to reiterate: do not open the oven while baking, and do not take the sponge cake out immediately after. That will make any cake flat and dense, regardless of the culinary skills of the pastry chef. Once the sponge cake is ready, open the oven and let it sit there for 10 minutes. Then remove it from the oven and wait another 10 minutes before taking it out of the mold.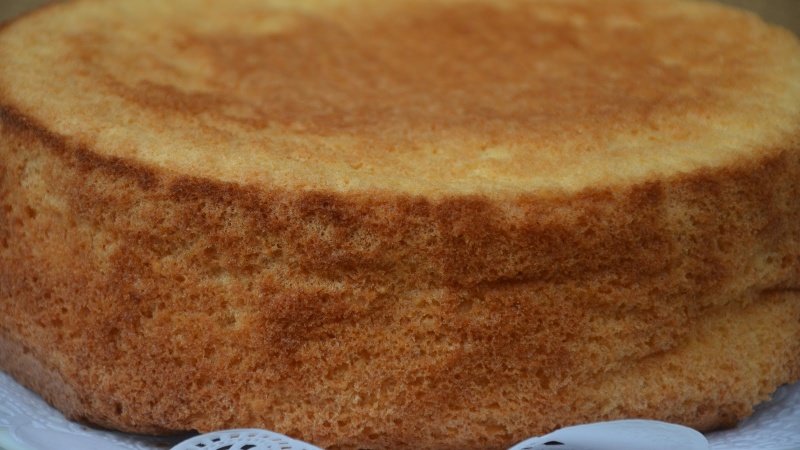 Some advice wrapping the mold in a wet towel and foil. This does not help. Others blame baking soda and baking powder, reasoning that they are unnecessary for a good biscuit. If you are unsure of your skills, it is better to add baking powder — it is not very noticeable.
Want to make a chocolate sponge cake? Add 2–3 tablespoons of cocoa to our recipe. As you can see, it's not about luck or oven at all!