DIY Tool for Cracking Walnuts. No Damage to the Kernel!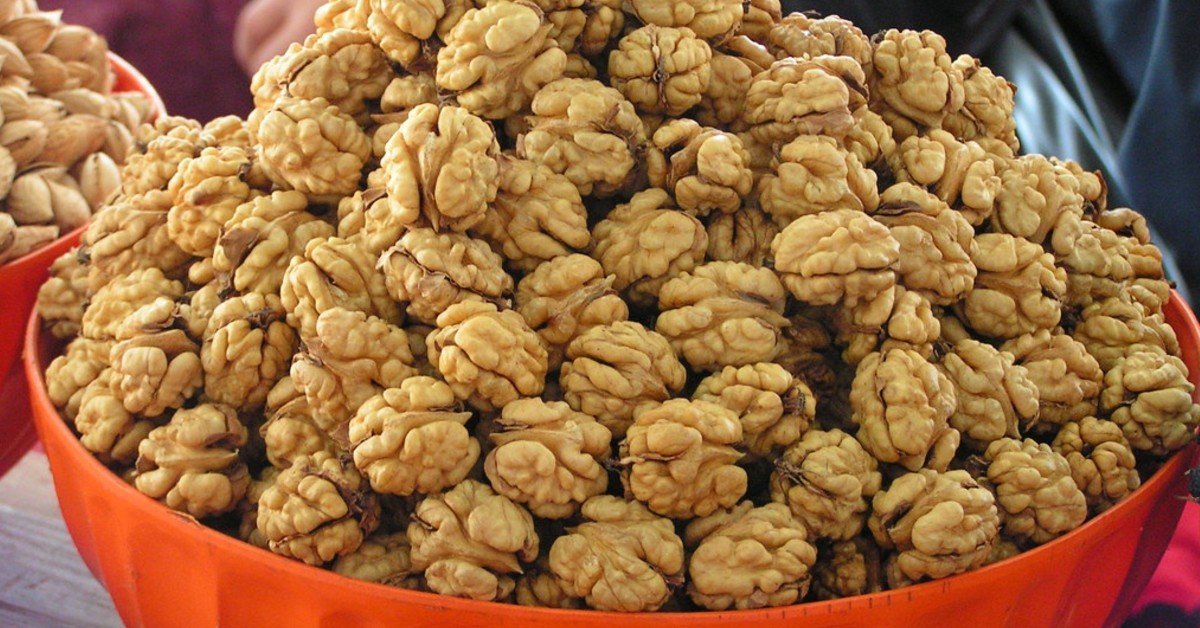 As a child, I cracked walnuts by placing a nut in the hinge between the door jamb and the door. Then I had to face the music from my parents. Much later I learned that there was a special device for the purpose. Unfortunately, this information did not help me much, as, mostly, I wasn't strong enough to use the nutcracker — I could probably open two nuts out of ten. Finally, my MacGyver of a dad made a clever contraption for cracking walnuts. To a ten-year-old, using it was not only super convenient but also insanely fun.
Recently, I asked my husband to make a similar device. It helps me crack 8 walnuts simultaneously in a matter of minutes. Today, I'm beyond excited to share with you how to make a tool for cracking walnuts. Without further ado, let's dive right in!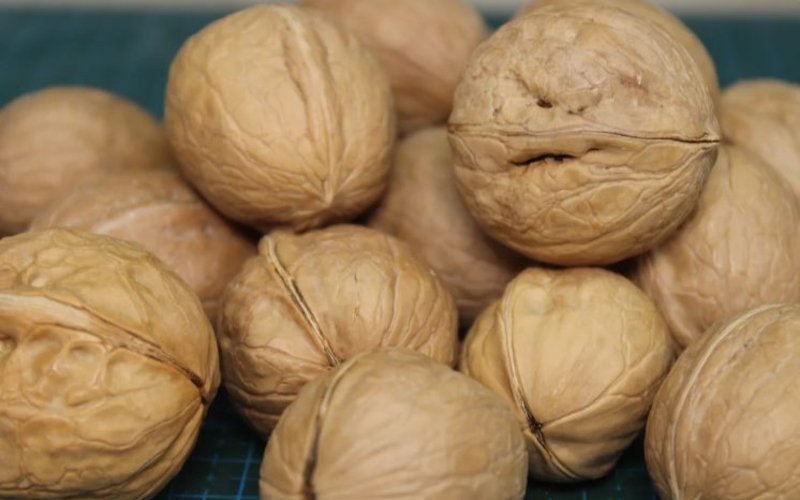 DIY Tool for Cracking Walnuts
Supplies:
piece of board or timber
Forstner drill
electronic caliper or measuring tape
pencil
hammer
Instructions:
Start by selecting the largest walnut you have. Measure its diameter at its widest point.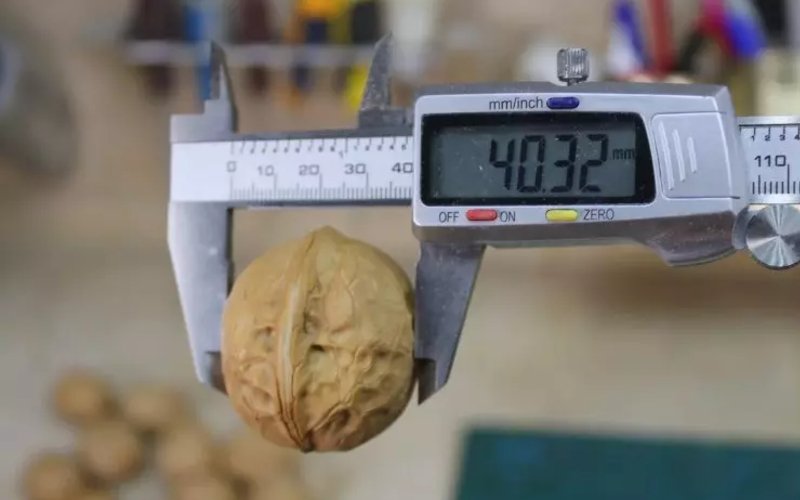 Draw the hole markings on the board with a pencil. Just in case, you can make them a little bigger than your largest nut. After all, walnuts can vary in size.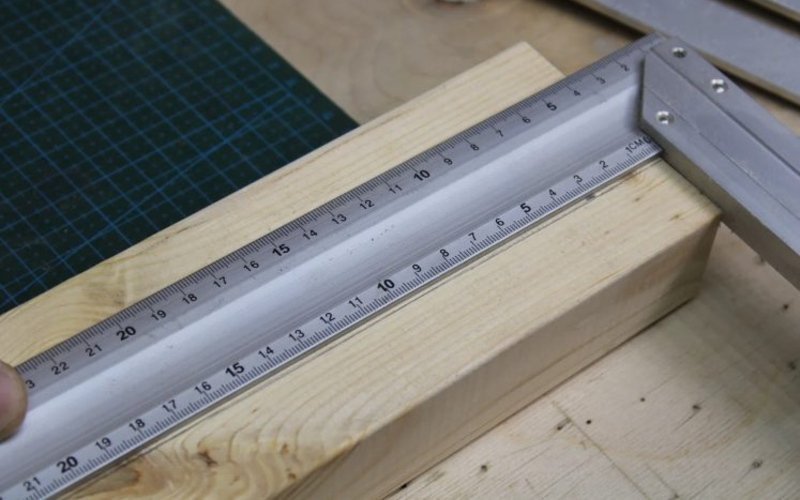 Finally, take a Forstner drill and make the holes according to your markings.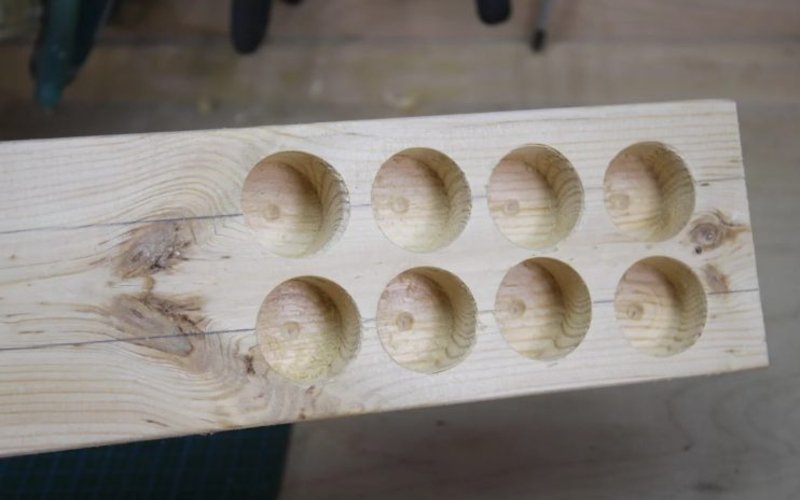 Pop walnuts in the holes, base-down. Tap them gently with a small hammer. Do not use force, otherwise, the kernel will crumble along with the shell.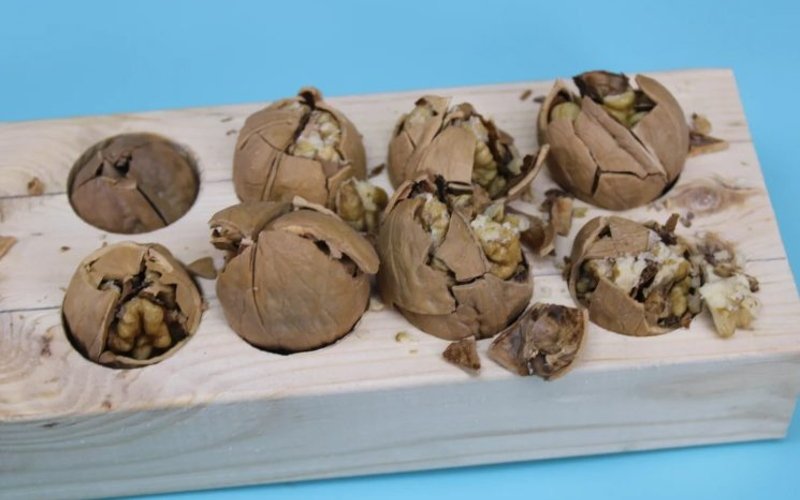 If you don't want to bother with building a tool for cracking walnuts, you can also use a champagne or beer bottle. Place the nut on top of the bottleneck and gently tap it with a hammer. This method is, of course, less convenient. First, it only allows you to work with one nut. Second, you must hold both the nut and the bottle, which requires additional effort and time. Nevertheless, the result is equally effective: a peeled nut, a whole kernel.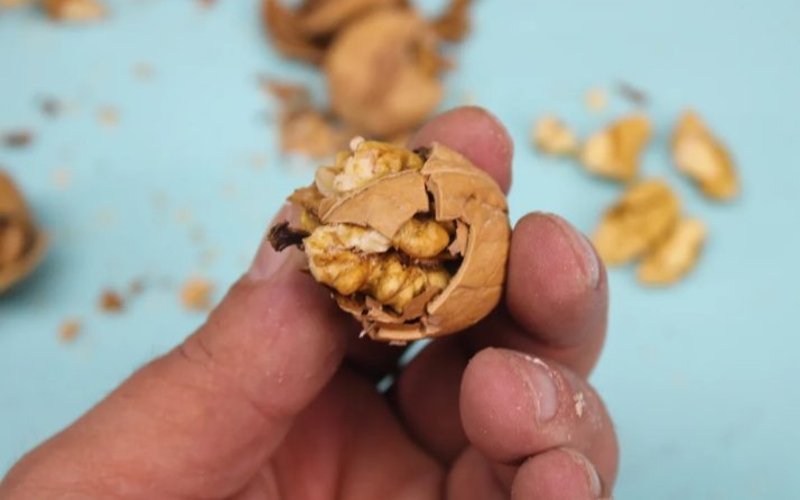 Now you know how to build a tool for cracking walnuts. Will you try to create this device from my childhood or will you continue to use the nutcracker? I'd love to hear your thoughts in the comment section below!