22 Times Neighbors Drove Each Other Crazy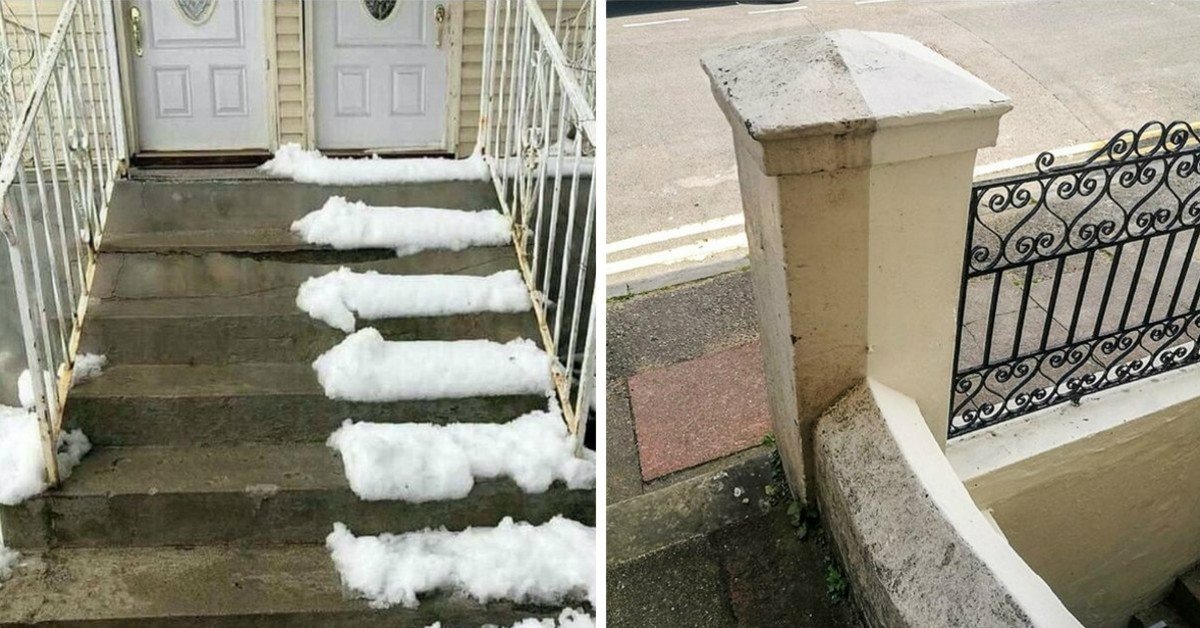 Rumor has it that there are people so rich they can afford to live without crazy neighbors. We, mere mortals, can go our whole life without friends, but not without neighbors. Some may not know the names of theirs, while others wage wars for the property line and loud music after 10 PM.
A good neighbor will not bother you with endless reproaches and will always offer to help out in difficult times. We didn't include such people in this roundup. Instead, today's article features neighbors who could get along with everyone only on a deserted island.
22 Times Neighbors Drove Each Other Crazy
"I mowed my elderly neighbors lawn. The people on the left of her mowed a day after. I guess i didn't mow right to the property line. I officially hate these people now."
Unfortunately, being neighbors doesn't make you friends. Perfectionists will appreciate the super straight line, though.

Isn't it great when a person knows when to accept defeat?
"Our neighbors very precisely only cleaned their part of the wall."

The obnoxiously loud turbine has been really quiet lately…
My neighbor owed me $288.66 for my vet bills after his Great Dane attacked my Golden. This is how he paid me, one day before I was going to take him to small claims court."

"Whenever a ball goes into my neighbors yard, he puts them in his tree so no one can get them back."
Gloomy statues deserve some Easter decor, as well!
That time when Thor's hammer ended up in your backyard.

It's no joke when neighbors have a dispute…
Think before you trash. It doesn't belong in the bin.


View this post on Instagram

On the bright side, they did finally throw out their Christmas tree.

"My neighbor leaves his trash outside his door (the one slightly open). Doesn't throw it out until he overhears complaints."
Now here are passive aggressive neighbors at their finest.

Some buys a mat saying "Welcome," whereas others prefer the laconic "Leave."
This looks like it plays very quiet music.
"The guys building next door decided to tear down our fence while we weren't home and not put up and sort of barrier between our house and the pit."

"My neighbors complained that its too cold for my dog to be outside all day during the winter. I sent them this."
"My friend parked like a d-bag. The neighbor kids left him a message."

DIY fence, perfect for hiding the trash cans.
When your drone gets attacked by your drunk neighbors.
A super easy way to express how friendly you are at heart.
Yes, sometimes neighbors' antics drive us crazy. Fortunately, we only need to see these people for a few minutes a day.