Decoupage Plates With Fabric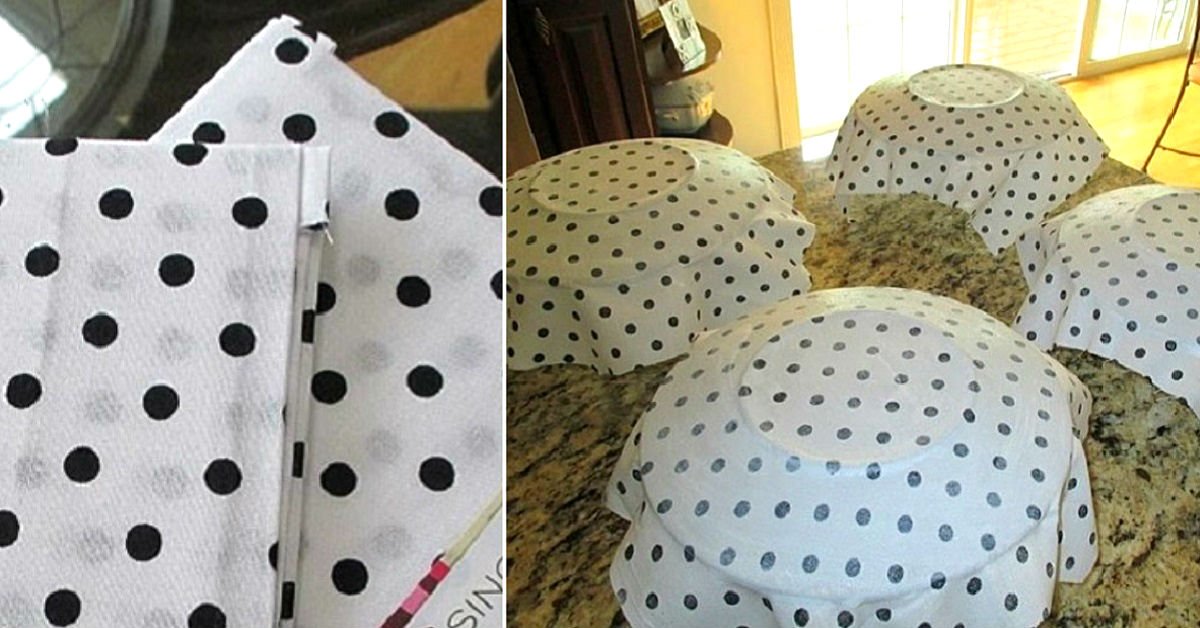 My friend has a magic touch. She knows how to create cool things from inexpensive and plain materials. Her dining table is always served with unique and beautiful decoupage plates, that look like designer ones. But she makes them on her own!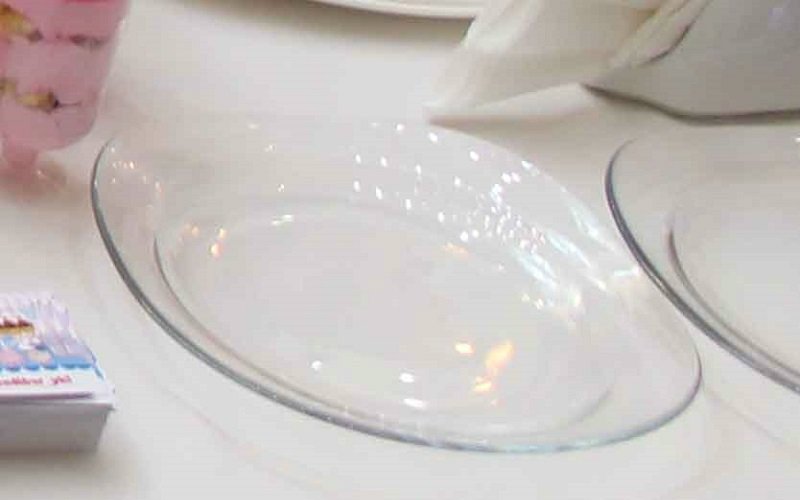 Today Cook It is going to tell you how to make something unusual out of plain dinnerware set.
Dinner Set
Choose a fabric with a color that you like. For example, take a regular black polka dot on a white background.
Take any transparent glue (you can find it in a hardware store) and ordinary glass plates without any patterns.

Glue the fabric to the back of the plate.
Do this with the whole set and let the items dry for several hours. Better flip them and put on something like a jar or glass.

Trim the excess fabric around the perimeter and flip the plates back. The set is almost ready!
To prevent the fabric from coming off during washing and changing its structure because of water, apply a transparent sealer on each plate from the outside. After that, the set is ready for use.

You can make napkin rings from the rest of the fabric. They will become a stylish addition to your designer set. Everything still looks homemade, but no worse than in a restaurant.
Look for fabric that fits perfectly into your interior, choosing from a variety of colors. Fabric is easier to buy than a ready-made dinner set. It also costs much cheaper than high-quality porcelain.
Such decoupage plates will hardly cost you anything. You'd have to spend quite a bit of time and connect your sense of taste, though. The result will amaze you: the final product is going to be unique. Such an elegant option!