How to Make a Denim Rag Rug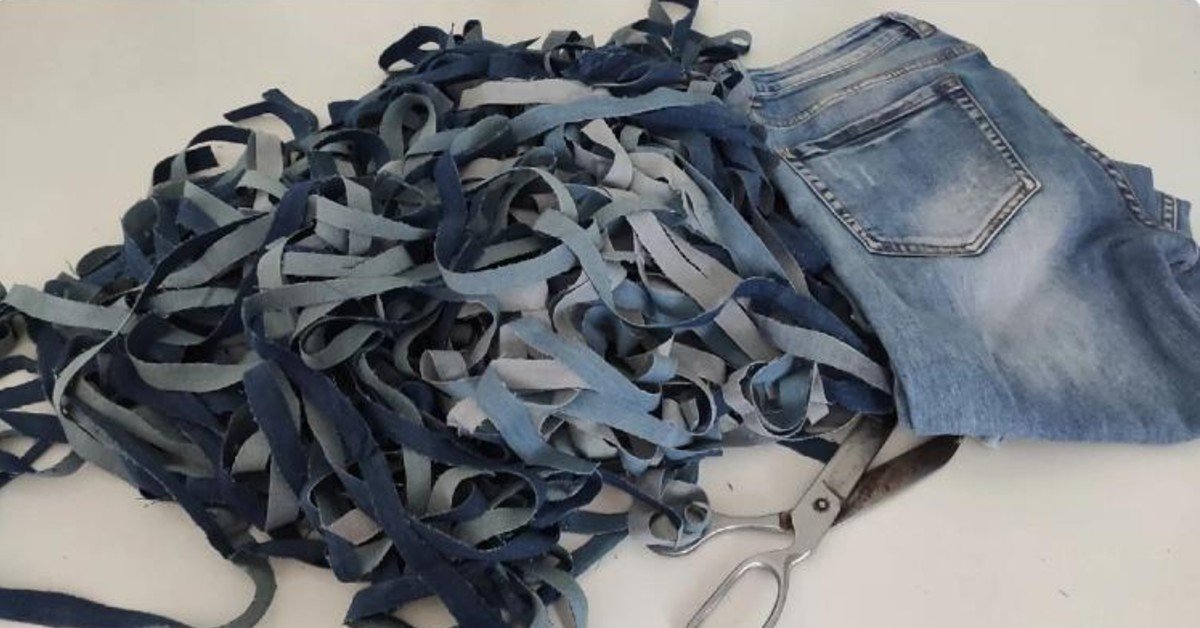 Denim is a very practical material. You can wear it for years, as it is super sturdy and incredibly comfortable. Almost everyone has a pair (or two) of old jeans lying around in the closet. They may out of fashion or just worn through in places yet hard to let go of. Today, Cook It will share with you a tutorial on how to make a denim rag rug to decorate your home and repurpose unnecessary clothing items.
As we are continuing to spend a lot of time at home, this is as good a time as any to create something with your own hands. Below, you will see how you can transform old jeans into a fabulous decor item.
DIY Denim Rag Rug
Supplies:
old jeans
jute twine
sewing-machine
scissors
cotton fabric
Instructions:
Cut jeans into half-inch strips.
Now, sew together two to three pieces to make them longer.
Cut jute twine into pieces of the same length as the sewn strips.

Plait the strips and jute twine pieces into braids and iron them after.
Cut cotton fabric into 7×7-inch squares. You will need to sew the braids onto these pieces of fabric, and then sew the individual parts together. Sew the jute twine braids onto the center.

Sew together the squares. The rug does not turn out very thick, so a sewing-machine will easily handle the task.
If you want, you can make a denim rag rug out of rhombi. To do this, you need to use triangular pieces for the edges. After cutting the squares into triangles, make sure to sew the edges so they do not fray.

Finally, overstitch the edge of the rug using a jute twine braid.
Voilà! A beautiful handmade denim rag rug is done! If you enjoyed this tutorial, please let us know in the comments section below!