Old School Bus Conversion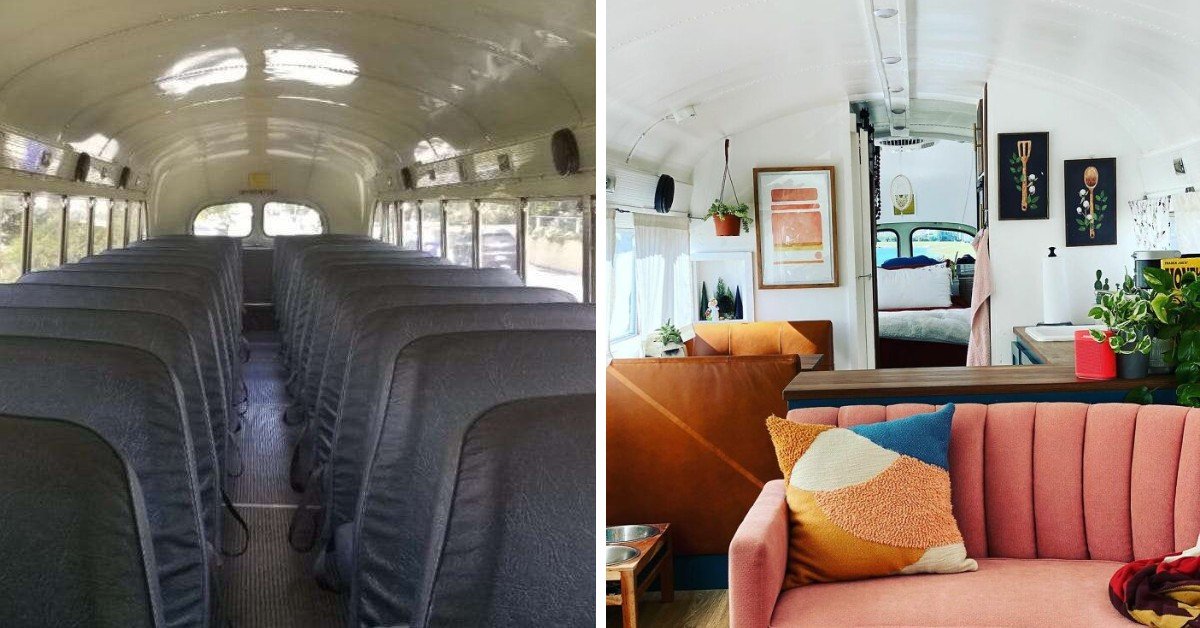 We always love to share inspiring home transformations with you. The school bus conversion we'd like to talk about today proves that not only can you turn an old vehicle into a beautiful fully-furnished home but also save a lot of money in the long run.
The result is a stylish 298-square-foot living space for two people and their lovely dog. Read on to see the whole transformation process.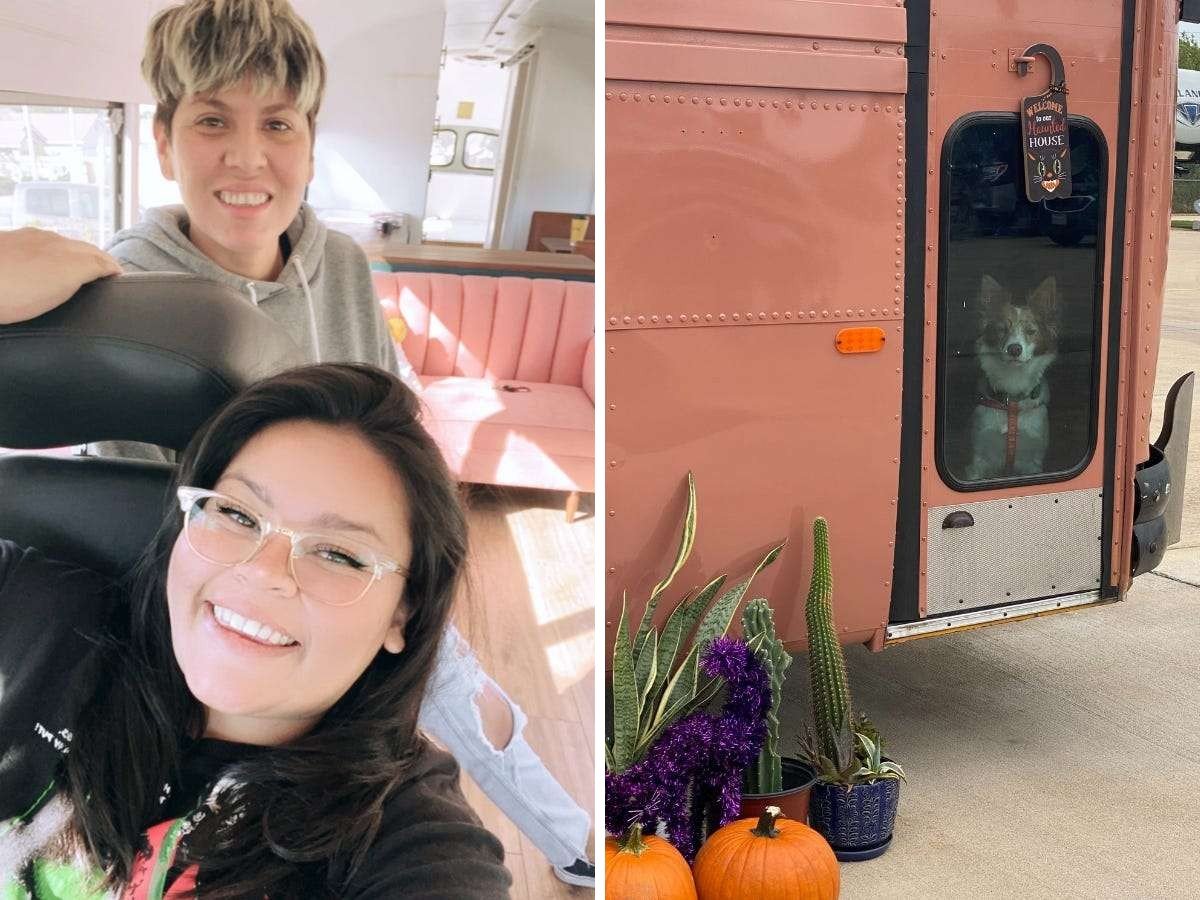 © Instagram
Old School Bus Conversion
Nowadays more and more people are choosing not to live in traditional houses. Some of them just want to experience a nomadic RV lifestyle. Others opt for cheaper housing to pay off their student loans faster. Christine Saldana and Kathy Mariscal wanted to save money for their wedding.
The cost of living in Los Angeles is quite high, so instead of continuing to rent their separate apartments (around $4,500 per month), the couple decided to buy and renovate a late '80s school bus.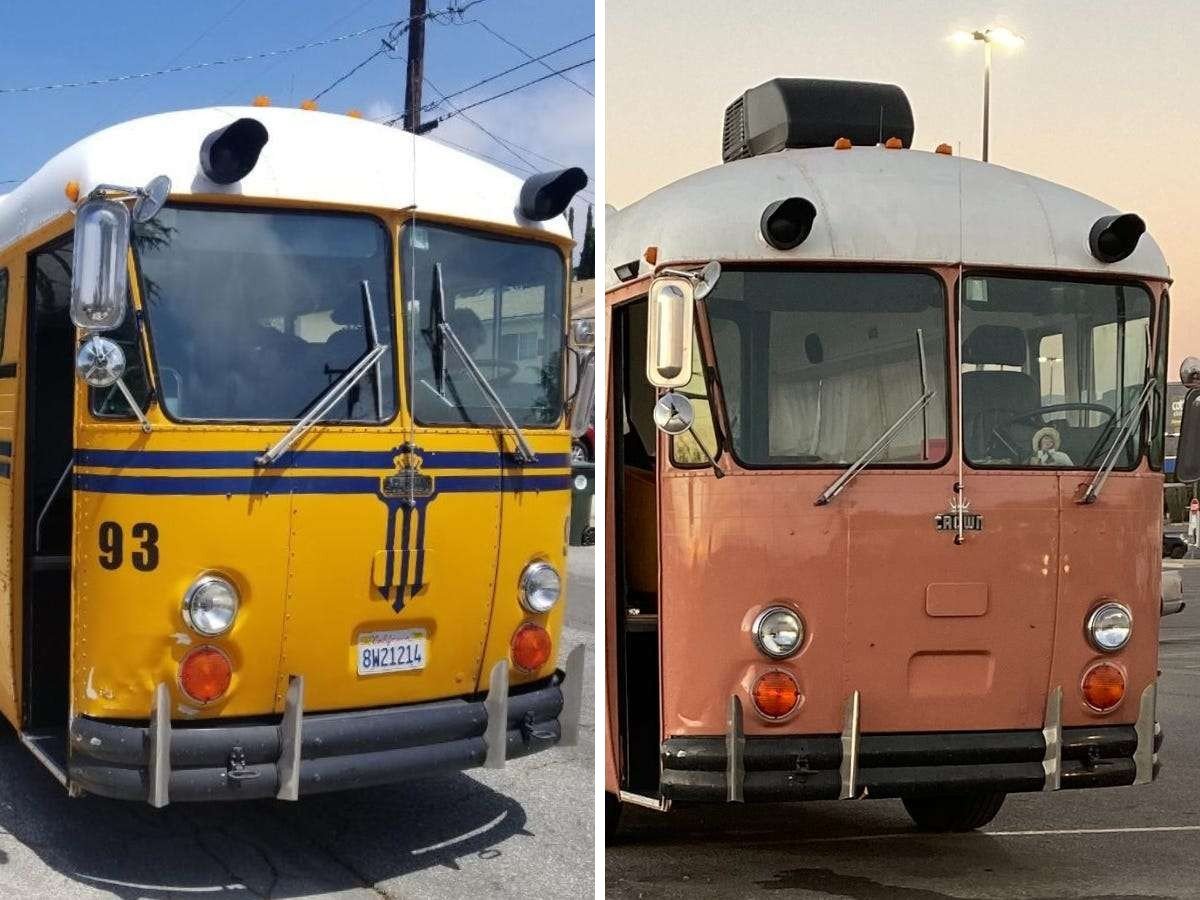 © Instagram
The purchase cost them $7,500 and the total cost of renovated space was approximately $50,000.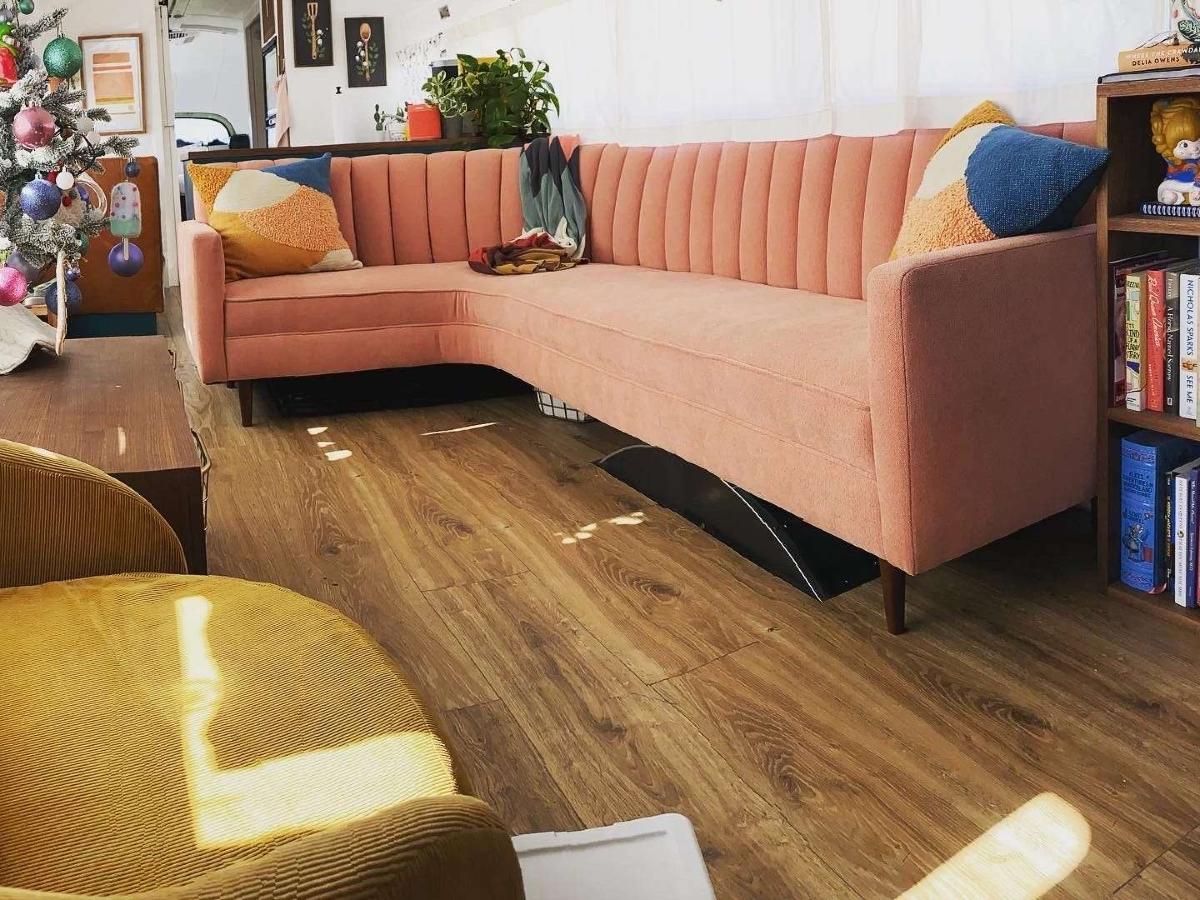 © Instagram
While professionals took care of electrical wiring, plumbing, etc, the girls designed their future housing from scratch.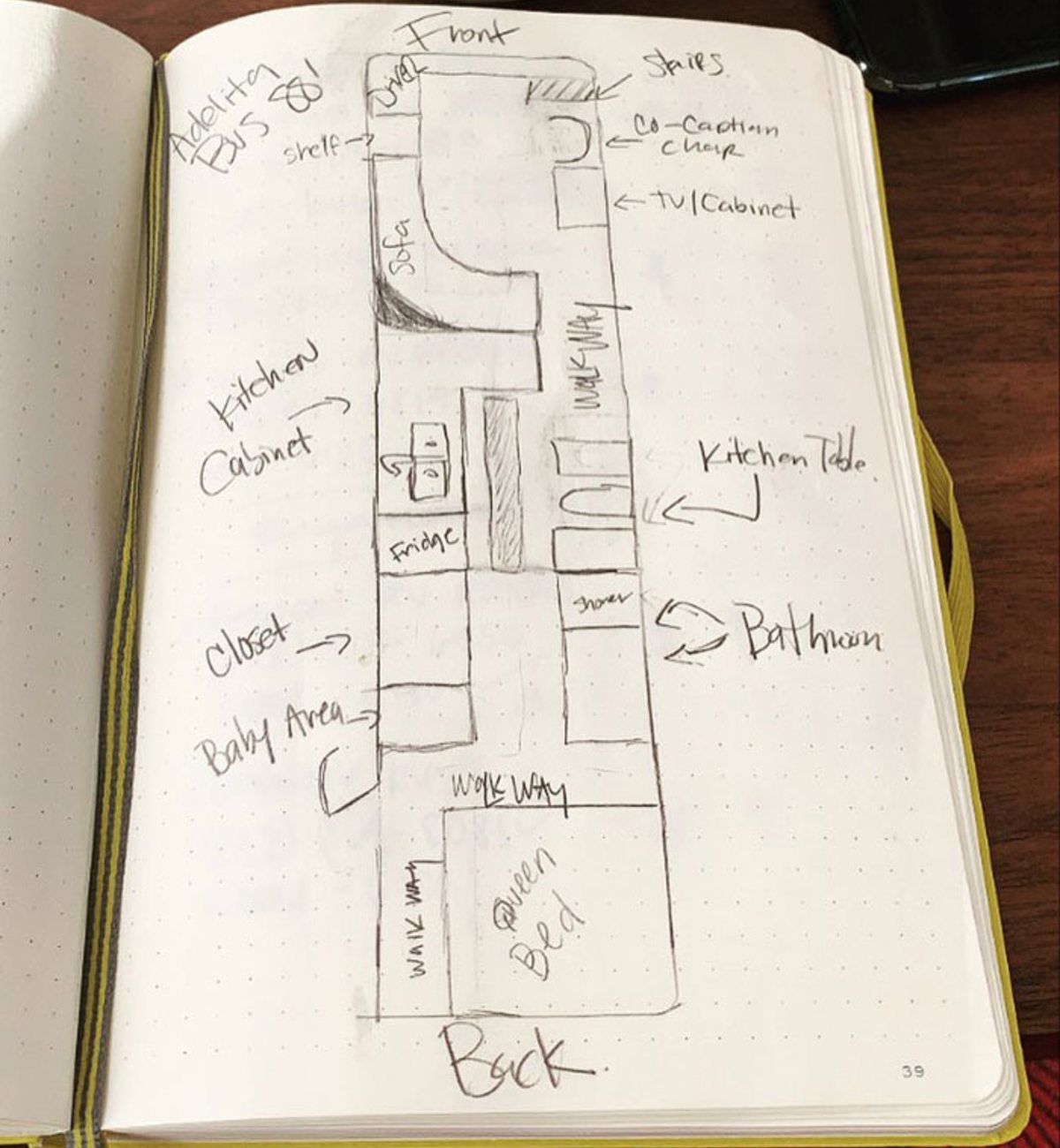 © Instagram
The whole school bus renovation process took five months.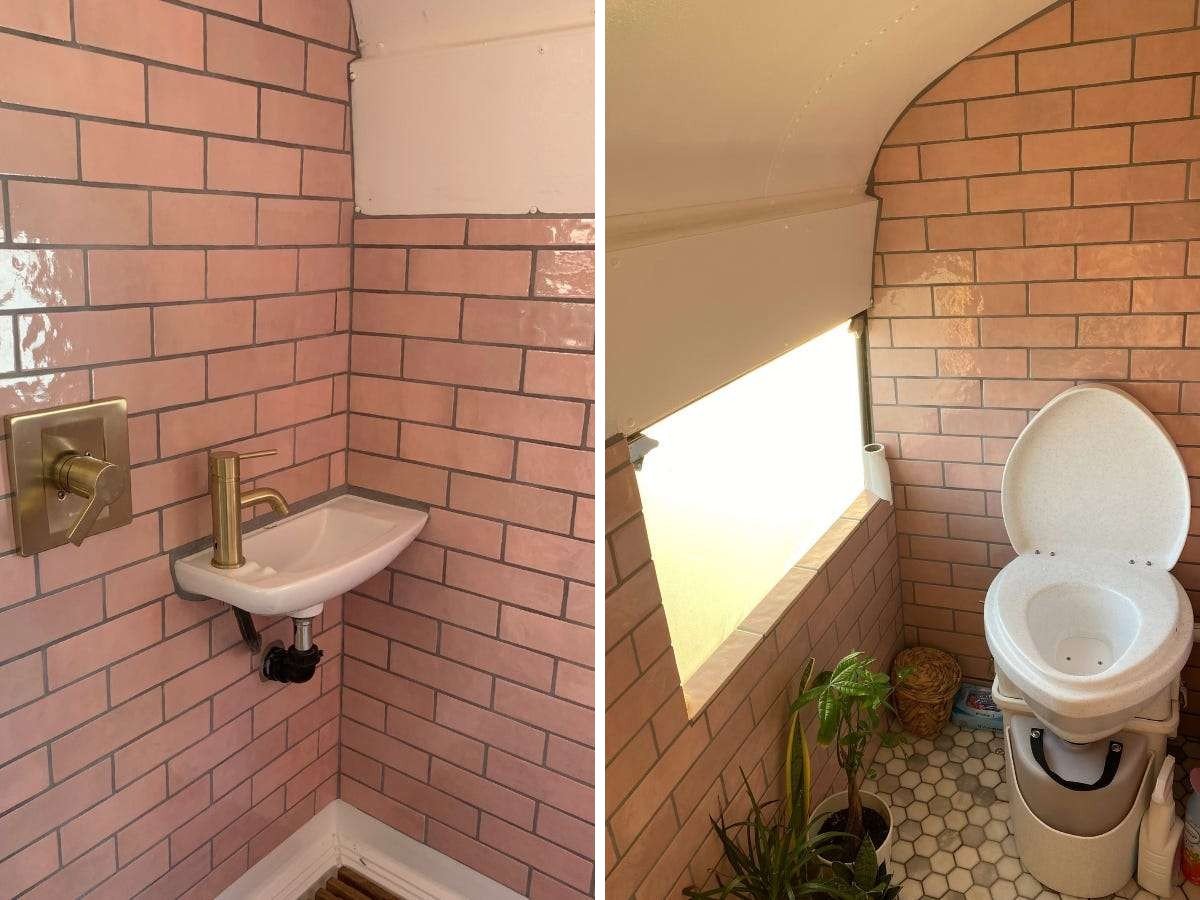 © Instagram
The couple equipped the house with all the essentials. Many furniture pieces in the bus-home are custom-made with the help of a family member that owns a furniture business.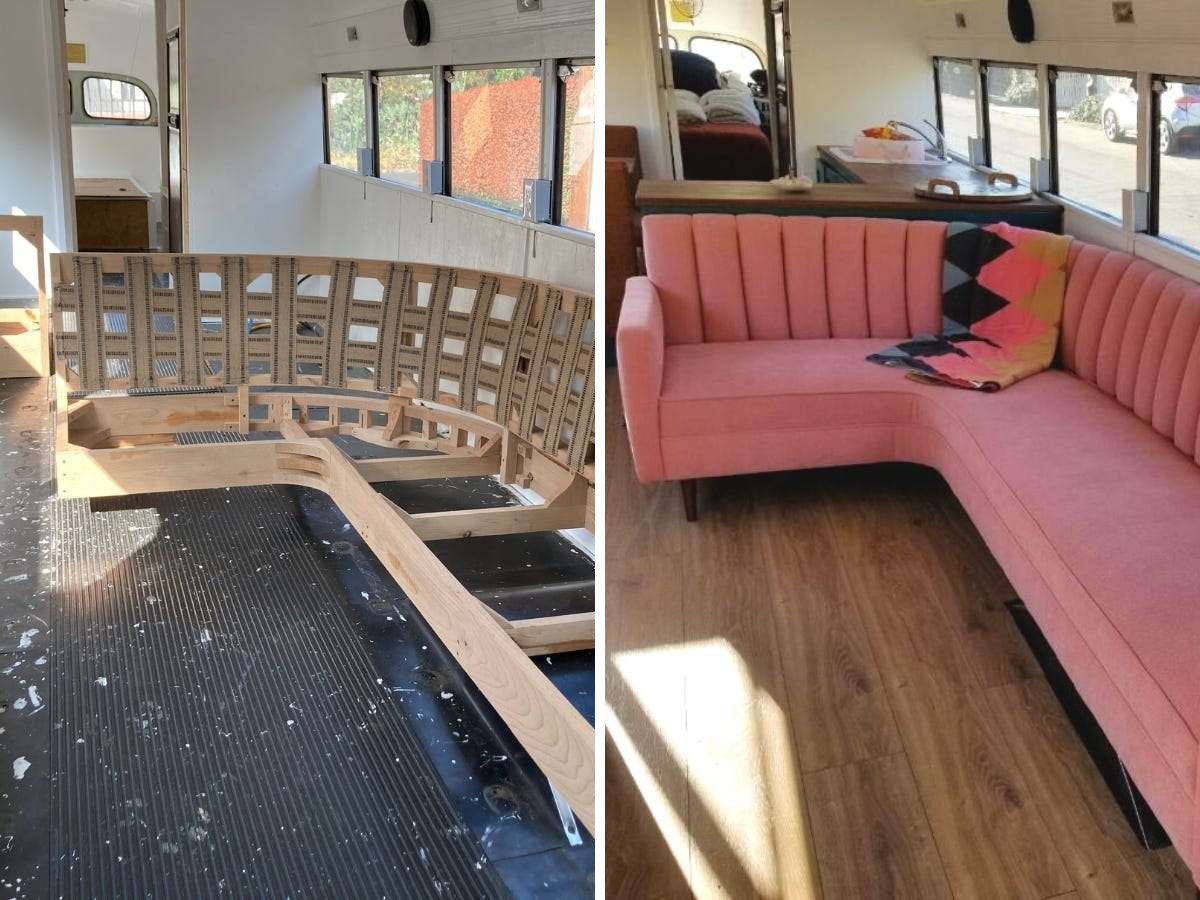 © Instagram
The bedroom area is enough to fit a queen-sized mattress.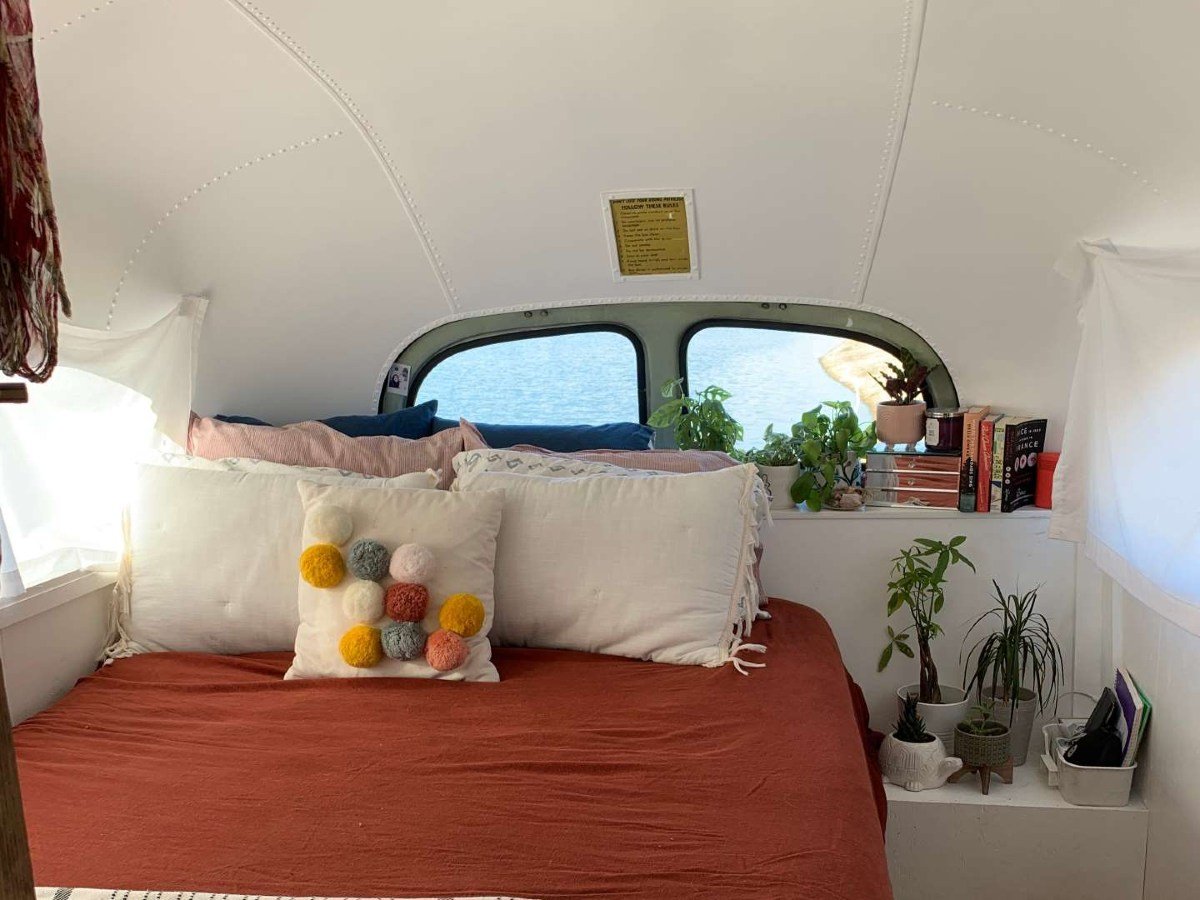 © Instagram
Did you like this old school bus transformation? Be sure to check other old house makeovers.