Dishes With Bread: 5 Excellent & Exciting Recipes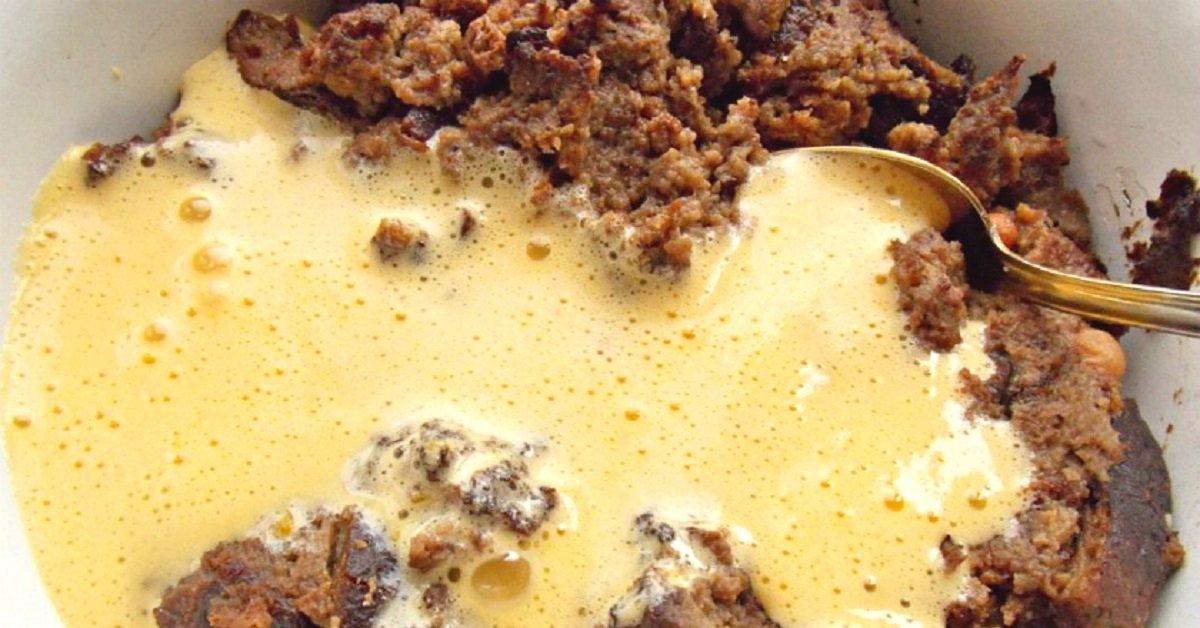 Now then, guess what is the number one product on every table? Why, bread, of course! Without it, neither a slice of sausage nor a piece of butter tastes the same. It makes breakfast, lunch, and dinner more fun and filling, but only while it is still crusty and fresh. What do you do with a stale loaf, though? Make some dishes with bread, of course!
Cook It will teach you how to replace the usual toast on a pan and croutons with salt in the oven with something more exciting. Here are 5 excellent recipes for dishes with bread!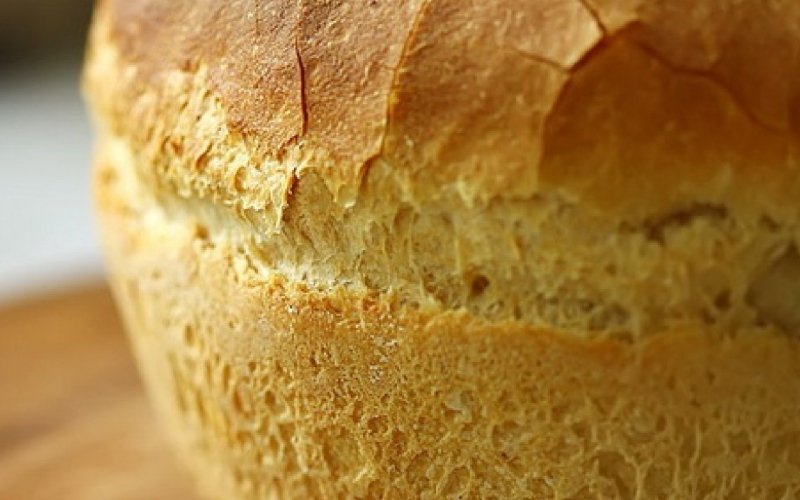 English Bread Pudding for Breakfast
If you can find a handful of berries in the freezer, and some stale bread in the bread box, you can make a royal breakfast! This is definitely one of our favorite dishes with bread.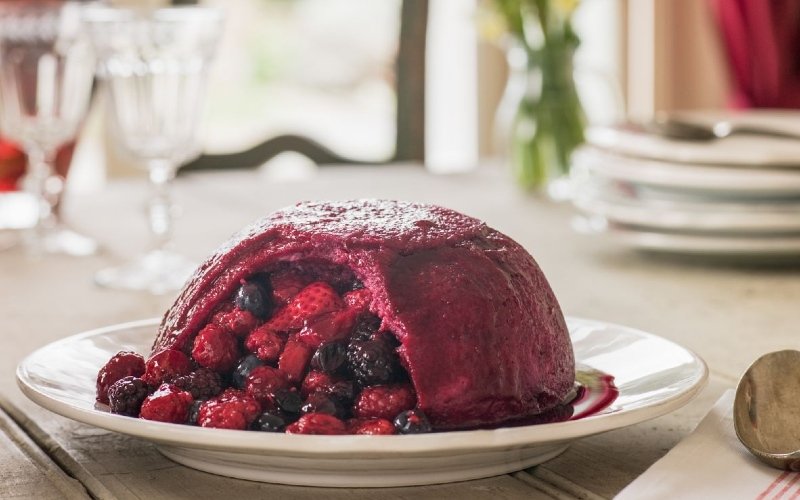 Ingredients:
8 slices wheat bread (without crusts);
14 oz (400 g) frozen berries;
4 tbsp powdered sugar;
2 tbsp water.
Instructions:
Put berries in a saucepan, sprinkle with powdered sugar, add water, start heating, and bring to a boil. Pour the accumulated syrup into a cup.

Line a dome-shaped bowl with cling film. Put slices of bread dipped in berry syrup on the bottom and walls of the container so that there are no voids left. Lay the berries out in the bowl of bread. Cover with the remaining pieces of bread and a plate with a suitable diameter. Put the pudding in the fridge overnight.
The next morning, gently turn the pudding over onto a plate and remove the film. Serve with cream or ice cream.
Baked Bread Cubes With Cheese and Herbs
Replace the usual sandwiches with this appetizer at your next gathering! We assure you that everyone will be delighted!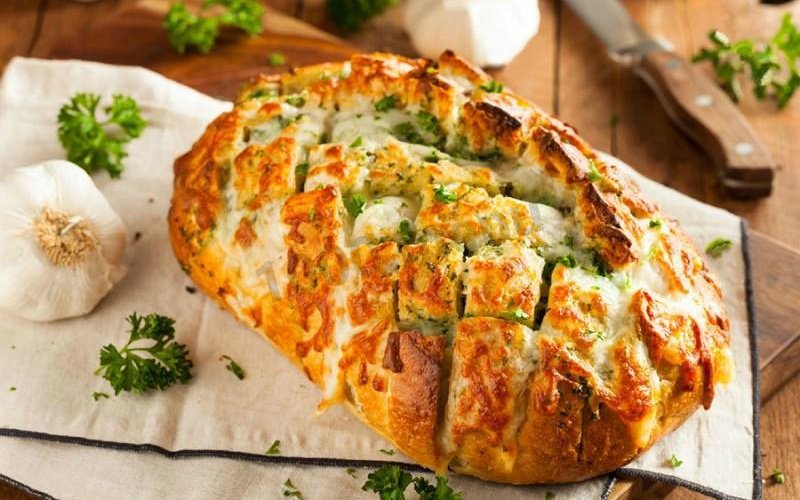 Ingredients:
1 loaf of bread;
3 ½ oz (100 g) hard cheese;
3 ½ oz (100 g) sulguni;
½ beam scallions;
½ bunch dill;
5 ¼ oz (150 g) butter;
2 cloves garlic;
1 pinch of black pepper;
salt to taste.
Instructions:
Cut the top of the bread into three-fourths inch cubes, but do not cut into the bottom (leave approximately one-fifth of an inch). Melt butter, slice both types of cheese, cut herbs.

Add salt, pepper, garlic, and chopped herbs to the butter.
Line a baking sheet with foil and place the bread in the center. Pour the butter mixture into the cuts of bread; put the slices of cheese into them as well.

Bake the bread in the oven for 15 minutes at 340 °F.
Warm Spanish-Style Migas Salad
Migas translates as "crumbs." Breadcrumbs in a salad? However, at first glance at this dish, everything becomes clear.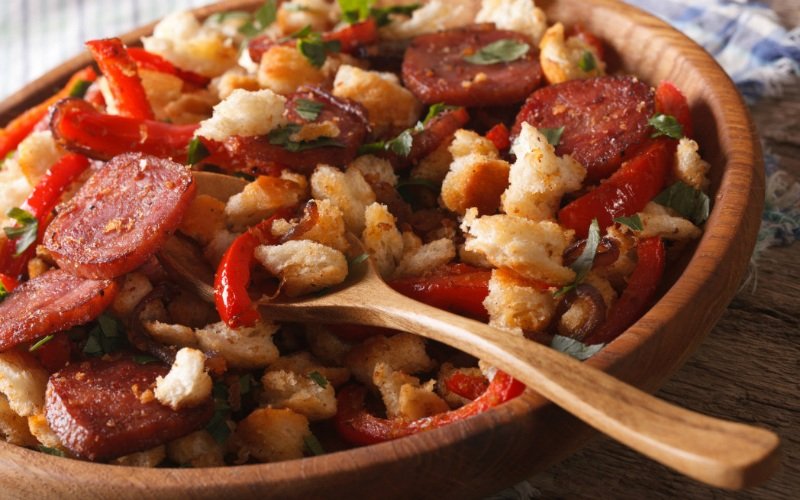 Ingredients:
9 oz (255 g) crustless wheat bread;
5 ¼ oz (150 g) smoked meat (sausages, bacon);
1 ⅓ fl oz (40 ml) olive oil;
4 cloves garlic;
2 tbsp lemon juice;
1 bell pepper;
salt to taste;
paprika to taste;
ground black pepper to taste;
parsley to taste.
Instructions:
Cut the bread into slices, then into small cubes.

Heat oil in a pan, add whole peeled garlic cloves to flavor the oil, and then remove them.
Cut the smoked meat into small slices and fry in aromatic oil. After that, in the same pan, fry the bread cubes until golden brown. Return smoked meats to the pan, season the dish, add lemon juice, thinly chopped bell pepper and parsley.

Stir, cook for 1 minute, serve.
Spanish Dessert Pan De Calatrava
Exceptionally gentle, exquisite, and delicious dessert. No one will ever guess that it is prepared from stale bread!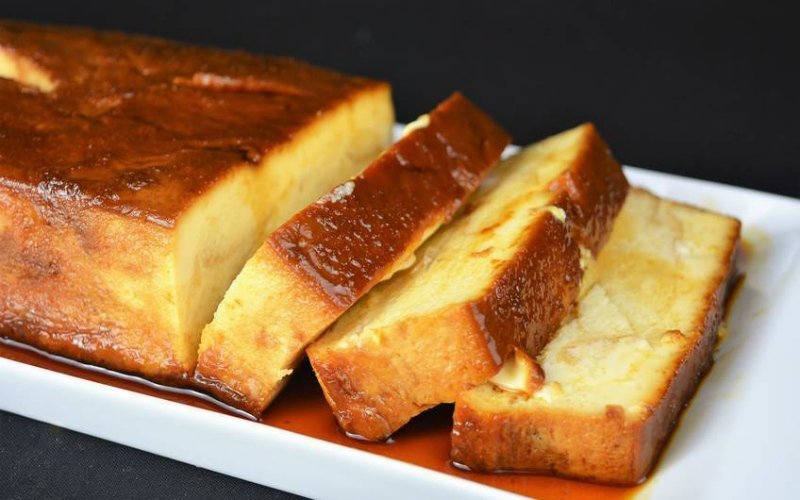 Ingredients:
1 lb (500 g) loaf stale bread;
30 fl oz (1 l) milk;
7 eggs;
12 ⅓ oz (350 g) sugar;
1 cinnamon stick;
4 fl oz (120 ml) water;
2 tbsp lemon juice;
2 tbsp lemon zest.
Instructions:
Cut the loaf into half-inch slices, remove the crusts.

Pour milk into a stewpan, add a cinnamon stick, lemon zest, bring to a boil. Remove from heat, allow to cool, then strain through.
Make the caramel. In a saucepan, mix 6 tablespoons of water and 6 tablespoons of sugar, bring to a boil. Add 1 tablespoon of flavored milk and boil until thickened.

In a deep bowl, beat the eggs with the remaining sugar until foam. Gradually pour in warm milk and continue whisking.
Pour caramel onto the bottom of an oven-proof mold, then lay out slices of bread in an overlapping manner.

Pour in the egg and milk mixture. Place the mold on a baking sheet, cover one-third of its height with water.
Cook the dessert in the oven over a baking sheet of simmering water at 360°F for 30 minutes.
Bread Lasagna
If you crave lasagna but don't have any lasagna sheets, why not use bread? Simultaneously save money without compromising the taste.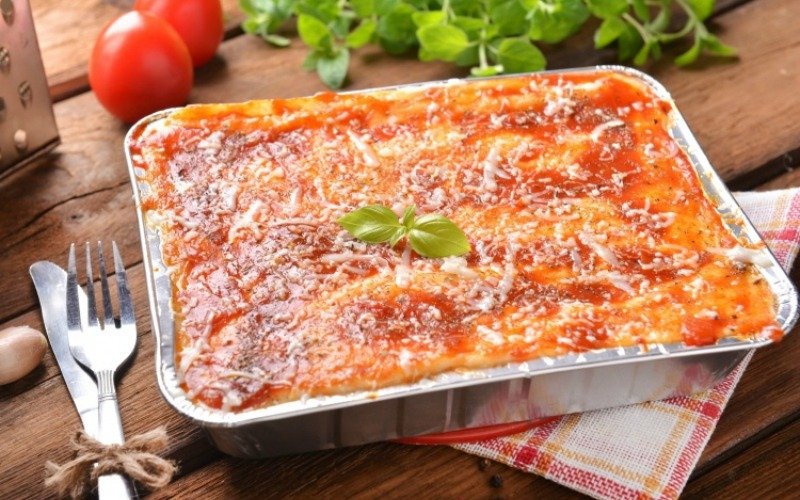 Ingredients:
1

⅛

lb (500 g) minced meat;
1 onion;
2 cloves garlic;
1 loaf of bread;
4 large tomatoes;
2 tbsp Italian seasoning;
ground black pepper to taste;
1 tbsp olive oil;
3 tbsp butter;
3 tbsp flour;
10 fl oz (300 ml) milk;
7 oz (200 g) hard cheese.
Instructions:
In a deep pan, fry the diced onions, chopped garlic, and minced meat over medium heat. Season with pepper, mix.

Cut a loaf of bread into slices, fry until golden brown. Place on the bottom of the mold, put half the minced meat on top and add tomatoes, sliced into rings. Generously sprinkle with herbs, black pepper, drizzle with olive oil, sprinkle with grated cheese. Repeat the layers.
Melt butter in a saucepan over medium heat, add flour, gradually pour milk while continuously stirring and cook until thickened. Pour the sauce over the ingredients in the mold. Bake at 360 °F for 30–35 minutes.
Bread is also the base for hot sandwiches. Save your favorite recipes for dishes with bread, share them with your friends!