DIY Concrete Planter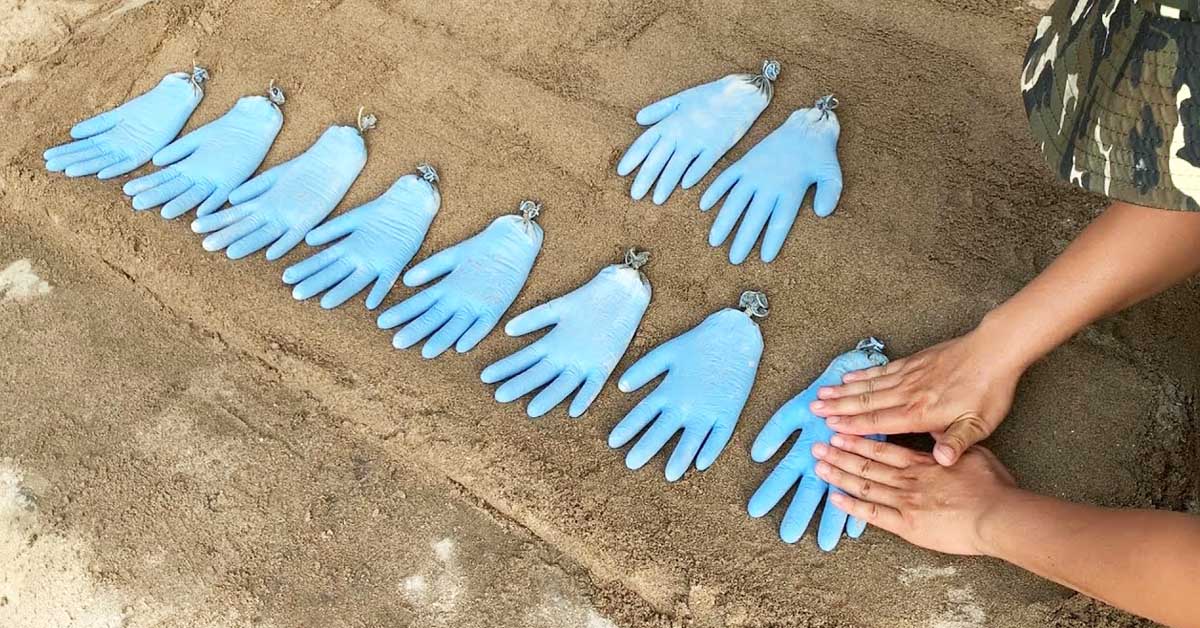 The Internet is a melting pot brimming with learning opportunities and tutorials for creating spectacular things from simple materials. Cement alone can help produce charming items, like a concrete pumpkin for your succulents or a DIY concrete planter we'll be learning to make today.
Don't dismiss such disposable items as rubber gloves and plastic bottles either — they will come in handy in creating this unique flower pot with a stand for your garden.
DIY Concrete Planter
Supplies:
cement
plastic funnel or bottle
10 pairs of disposable rubber gloves
2 deep dishes
2 flat dishes
putty knife
all-purpose brush
paintbrush
paint
Instructions:
Combine concrete mix with water in a large bowl according to the instructions on the label. Use a funnel or a cut-off top of a plastic bottle to fill the disposable gloves with the mix before tying them up.
To achieve the necessary shape, make sure to let the gloves with the cement set at an angle. To do this, you can make a small depression in the ground.

When the cement has set, cut the gloves and take out the resulting sculptures. Grease both the deep and flat dishes with machine oil before filling them up with the cement.
Let the cement in the flat dishes set. Meanwhile, insert the sculptures into the deep dishes: six into one and four into the other. Make a hole in the center of one of them and let set.

Gently remove the set pieces from the dishes. To make the DIY concrete planters sturdy, add another layer of cement at the base and let set.
Connect the two flat parts using cement.
Paint the finished planter and stand and decorate as you wish.

The result is a fabulous pot and stand for an outdoor plant.
Now you know how to make a spectacular DIY concrete planter using cement mix and disposable gloves. Let your imagination soar, create your own masterpieces, and don't forget to share pictures!