Quick and Easy DIY Fabric Face Mask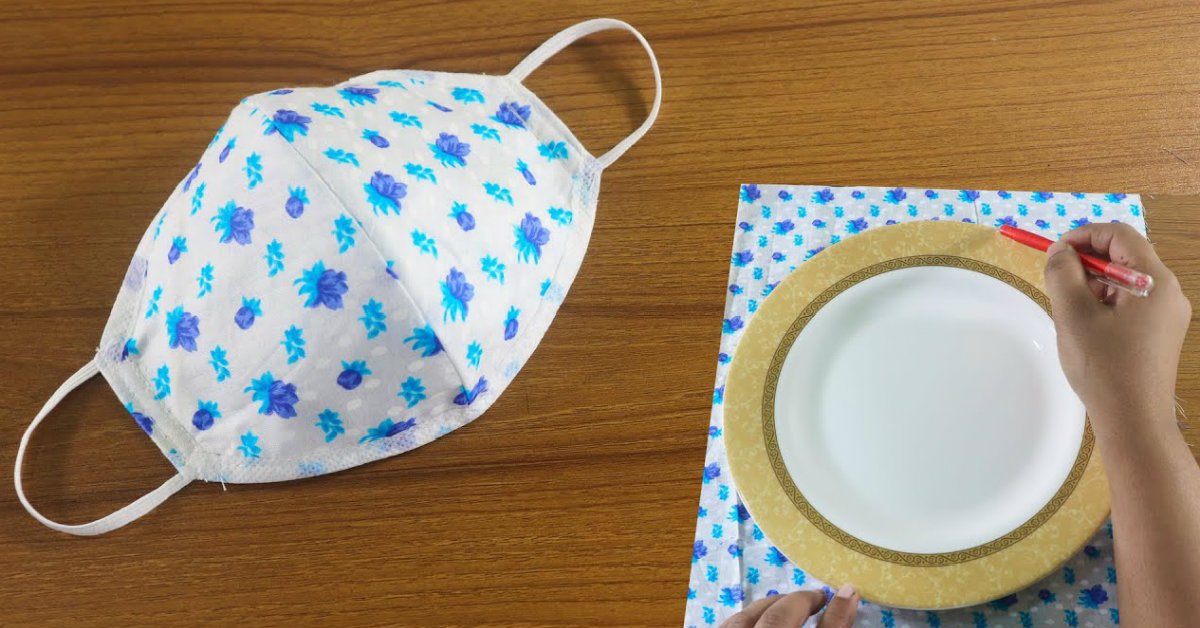 Wearing a face mask whenever we venture outside our homes is currently our new normal, and a reusable cloth mask is, hands down, much more practical. Not only is it more eco-friendly, but it's also a lot more affordable because you can wash and disinfect it as needed. The best thing is that you can make one yourself. If you're not particularly sewing-savvy and you don't have a sewing machine, don't worry — anyone can follow this quick and easy tutorial. With the help of a plate, you can make a pattern of your DIY fabric face mask and sew it by hand in a mere 20-30 minutes.
First and foremost, let us talk about how to determine the right fit. For an adult, use a plate with a diameter of 11 inches, for a teenager — 9 inches, and a child — 7 inches. The size of the elastic bands should be 8 inches, 7 inches, and 6 inches, respectively. Grab your supplies, and let's start!
How to Make a Fabric Face Mask
Supplies:
fabric
plate
thread
needle
rubber bands
Instructions:
Place the plate on your piece of fabric, trace its outline, and cut it out.
Fold the fabric in half, the wrong side in, and then in half again. Cut along the folds, creating four pieces.

Place two pieces of fabric right sides together and neatly sew together the longest sides.
Next, fold the two halves of the mask with the rear side out and sew the contour, leaving a small opening to turn it right side out.

Turn the mask right side out and straighten the seams with an iron.
Fold over the sides where you will attach the elastics and sew them in place.

Finally, insert the elastic into the gaps and tie the edges.
As you can see, making your own DIY fabric face mask is quick and easy. Besides, you can select the same fabric for your whole family, so you all match. Or let every family member choose a unique pattern to make things more fun. Make proverbial lemonade out of those lemons, so to speak. Also, be sure to check out our article on how to properly wear a face mask so that it protects, not harms you. Stay safe!