Clever Dog Buys Cookies With Leaves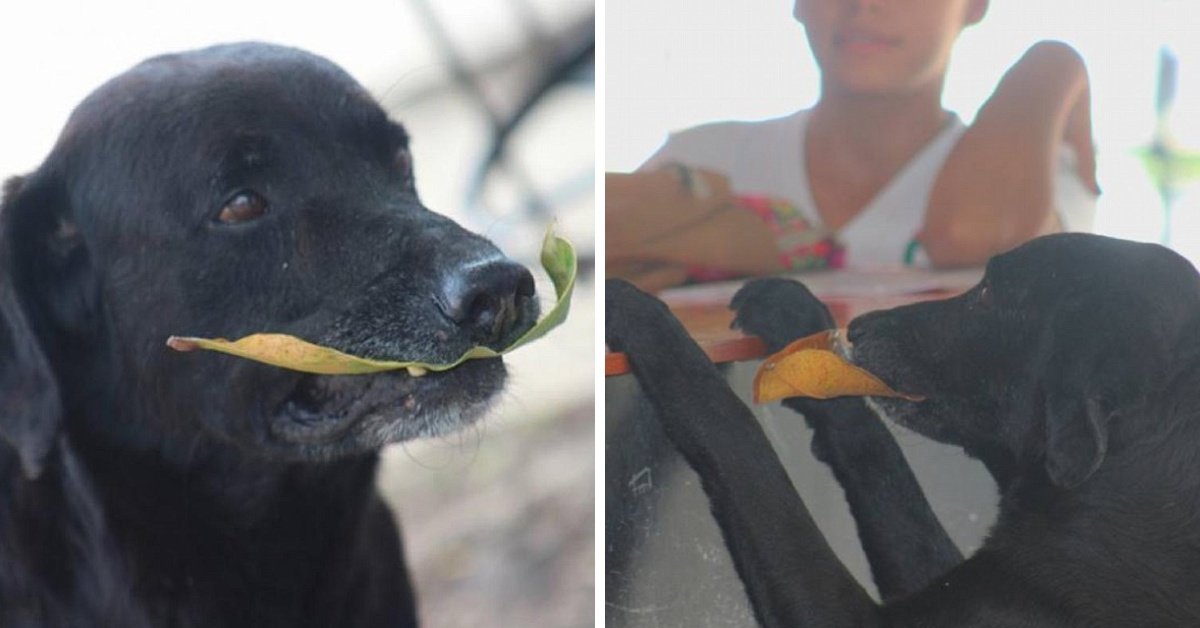 For many of us, at the end of a long day, sometimes all we need to see is a happy dog picture or funny video to lift our spirits. After all, dogs are incredible creatures. Loyal, kind, and playful, they each have their own magnetic personality that makes us fall helplessly in love with them. Besides, they constantly find new ways to amaze us. One such charismatic pup resides on the campus of Diversified Technical Education Institute of Monterrey Casanare in Colombia. Recently, the friendly black Labrador, Negro, gained recognition across the globe as the adorable dog who 'buys' cookies with leaves. Who knew that money does, in fact, grow on trees?
The college's employees provides Negro with food, water, attention, and shelter. Apparently, though, he resolved to take his future into his own four paws. He worked out a genius plan to secure himself a seemingly endless supply of dog cookies.
Dog Buys Cookies With Leaves
At first sight, Negro may seem intimidating due to his large frame and black fur. Students at the school, however, consider him a local celebrity and a mascot and sometimes buy him cookies at the local store. This, evidently, is where the dog observed the concept of commerce — and started to embrace it himself.
Teacher Angela Garcia Bernal shared the story of Negro's very first attempt at purchasing cookies with leaves.
"He would go to the store and watch the children give money and receive something in exchange," teacher Angela Garcia Bernal told The Dodo. "Then, one day, spontaneous, he appeared with a leaf in his mouth, wagging his tail and letting it be known that he wanted a cookie."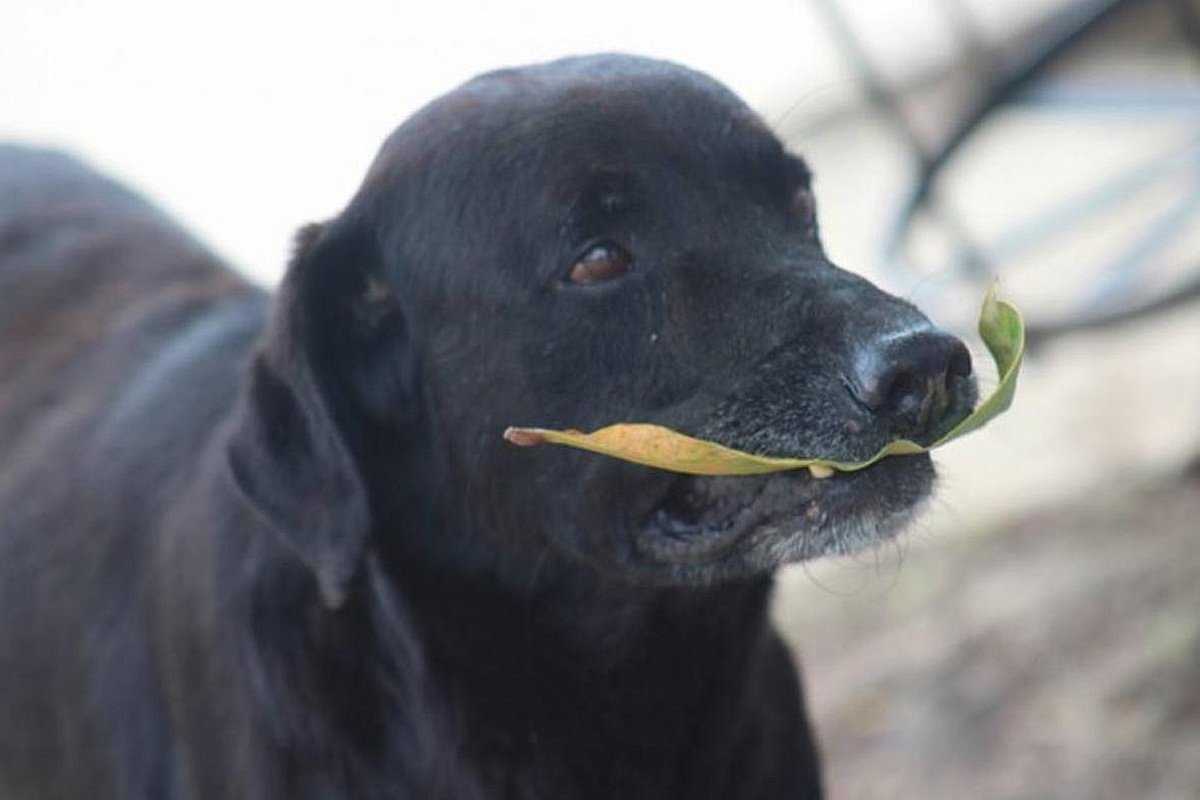 Negro's enterprise impressed the store's manager, and unsurprisingly, the business establishment graciously accepted the pup's medium of exchange. This transition has become a daily occurrence ever since. Because Negro comes in carrying a leaf several times a day, the staff 'sells' him only doggy-friendly treats. Furthermore, they limit his purchases to two per day — his 'money' does literally grow on trees. Gotta take care of that waistline, after all.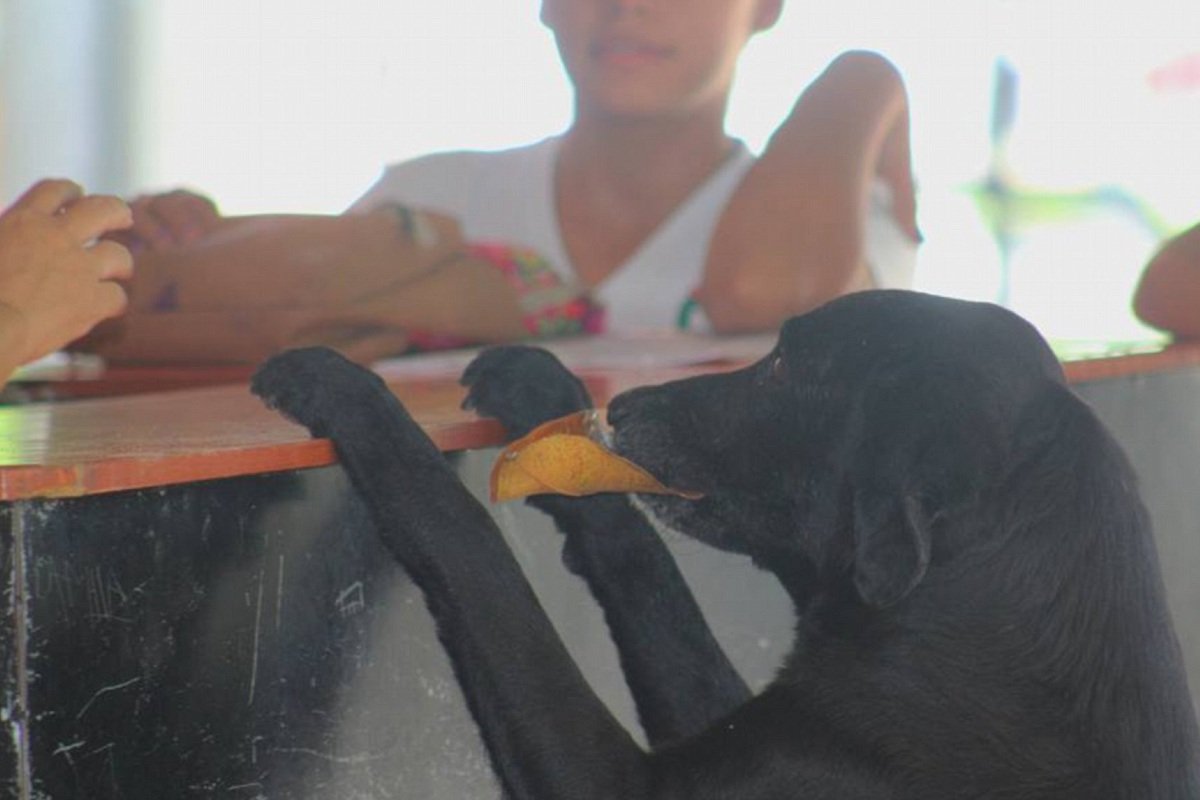 Everybody knows how kind, extremely social, and highly intelligent Labradors are, but there is no denying that Negro managed to take these traits to the next level. Some dogs beg for treats; Negro has come up with a plan to pay for them!
Do you have a dog at home? If yes, what curious or comedic behaviors of your pup have you witnessed? Share your stories in the comment section — we would love to read them!