How to Make Paper-Thin French Pancakes: Easy Crepes Recipe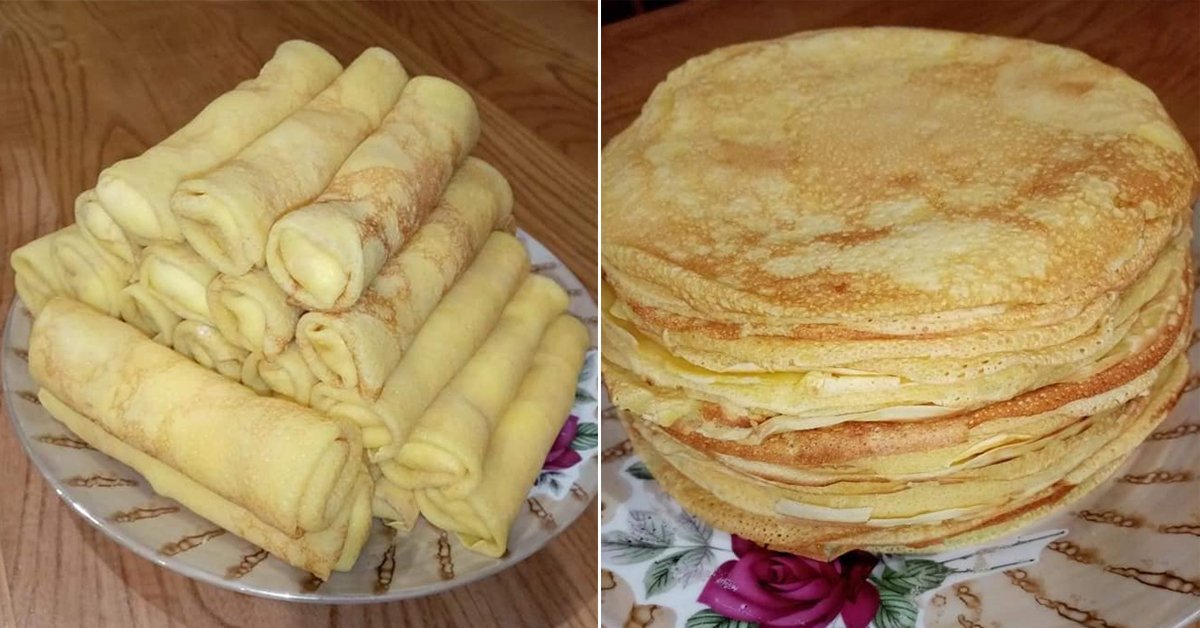 It is very frustrating when crepes keep sticking to the pan after you have put lots of effort into making the batter. Although this does not happen too often, not a single chef is safe from this scenario. Even the most experienced of us can sometimes slip up due to frantic haste, demanding schedule, and countless other worries. To eliminate unnecessary hassle, editors of Cook It will share with you some practical advice, as well as an easy crepes recipe.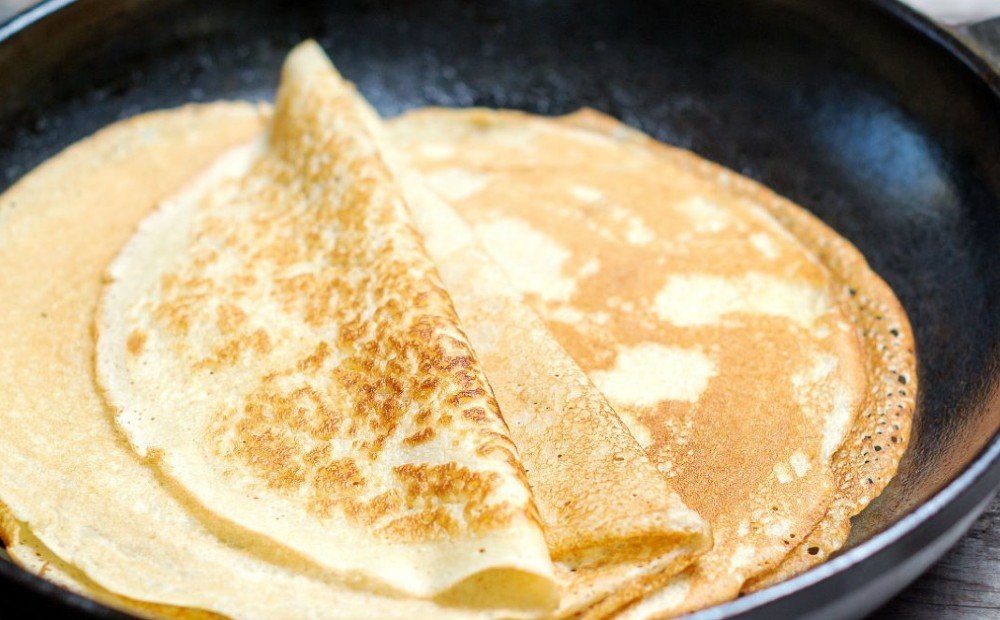 Why crepes tear and fall apart can be a philosophical question. Perhaps they are influenced by the stars, or maybe by the full moon. Do you reckon somnambulant crepes exist? Jokes aside, let us go back to our initial query.
How to Make Light, Paper-Thin Crepes
Keywords: light and paper-thin. Before we share with you our excellent recipe, we tell you about some nuances and give you tips on how to prevent crepes from sticking to the pan.
The path of least resistance is to buy a specialized crepe pan. Most often, it is perfectly flat, has a non-stick coating and low edges — all that you need to make thin and uniform crepes. If you don't want to spend money at all, you can optimize the pan you already have.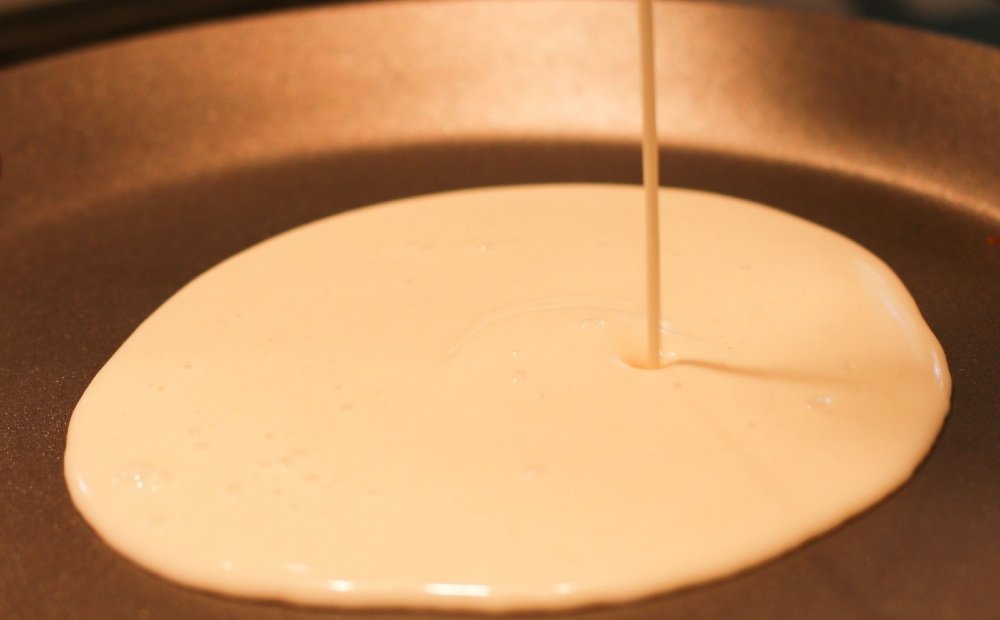 As you know, crepes do not like large amounts of fat, so the typical warming to high temperatures may not help: the first fry is bound to be a flop. Do not worry, and after the first attempt, make the second — the result should be satisfying. If not, you will have to boil the pan and perform the following manipulations.
Pour a few tablespoons of salt into a hot pan, spread it over the entire surface, and let it heat up for several minutes. Remove the salt, rinse the pan with water, and try again. Before that, gently grease the surface with oil or a piece of lard. This time, everything should definitely turn out great!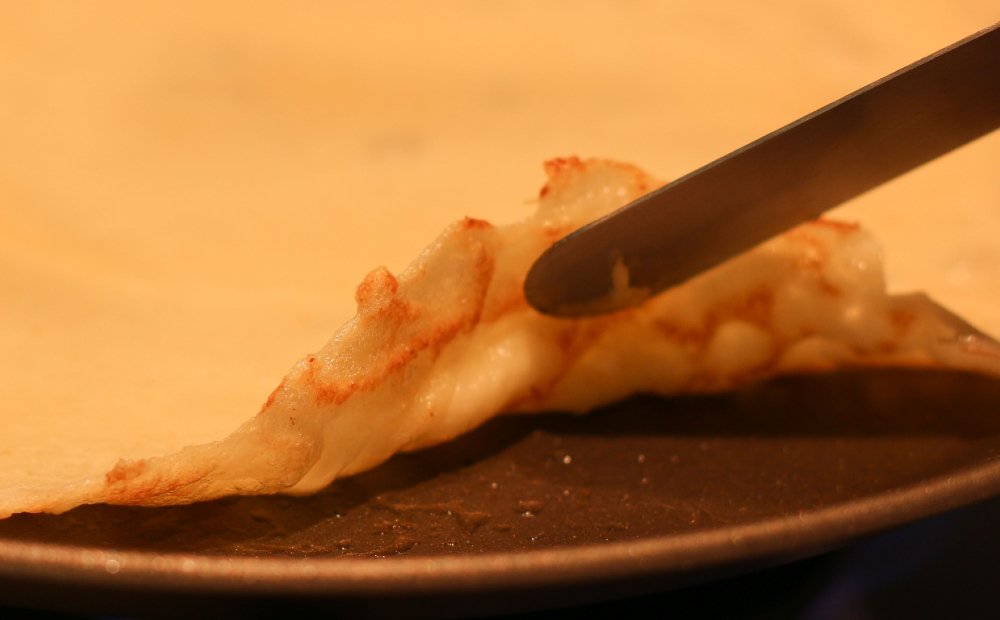 As for the thinness of crepes — paper-thin ones that do not fall apart at the first touch are valued the highest. Starch is our secret ingredient. Mix it with flour, and crepes will turn out thin, even paper-thin if you have that particular frying pan. And now, the recipe.
Easy Crepes Recipe
Ingredients:
4 eggs;
4 tbsp sugar;
1 packet of vanilla sugar;
4 tbsp vegetable oil;
1 pinch of salt;
2 cups milk;
1 cup boiling water;
2 tbsp starch;
2 cups flour.
Instructions:
First, beat eggs with sugar, salt, and vanilla until smooth, then add milk and vegetable oil and mix thoroughly. Cover the blend with boiling water, add starch, gradually stir in flour. The batter is ready; it's time to test that pan!

Very lightly brush the prepared pan with vegetable oil using a silicone brush and start frying. Pour batter into the pan and spread it over the entire surface in a circular motion. It requires skill, but you will learn the moves in a few tries.
From the specified number of ingredients, you should get a good four dozen crepes. Dip them in honey or homemade sour cream, or fill them with either sweet or savory cottage cheese. Better yet, use them to make a delicious crepe casserole! There are no restrictions on the filling. Enjoy your meal!
Now, crepes that stick to the pan and fall apart at the first touch are a thing of the past. Just in case, we want to remind you that although delicious, thin crepes contain a lot of calories, especially in combination with condensed milk and fat sour cream. Long story short, go easy on them. In the meantime, let us discuss other options for preparing paper-thin crepes in the comments down below.