Expensive Fragrances: Luxury Perfumes for Women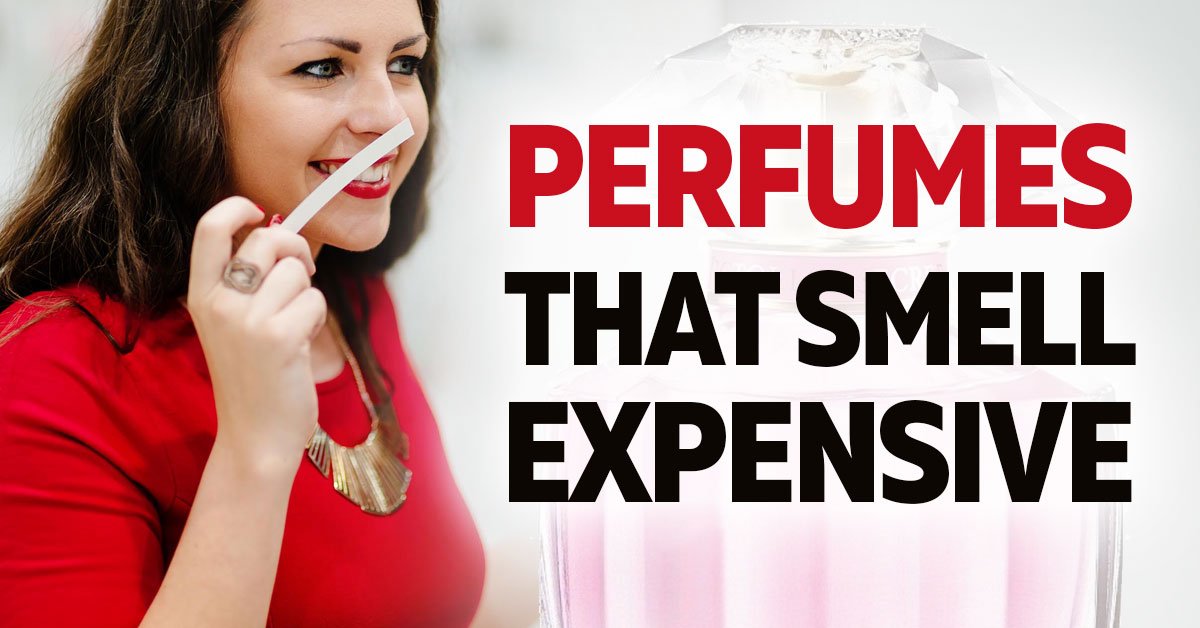 A woman is gorgeous with or without perfume; it is only the icing on the cake. Certainly, perfume is a very personal choice. The scent is linked closely to memory and can evoke an experience with a single whiff, like magic. Fragrances are, however, ridiculously expensive and probably worth the most of all the products a woman owns. That's not to say there aren't plenty of affordable options out there, but today, we'll be talking about scents most people would agree smell expensive.
Cook It has prepared for you a list of luxury perfumes for women. These will make you feel even more beautiful and self-confident.
Expensive Fragrances That Radiate Luxury
Good Girl Gone Bad by Kilian
This fragrance is difficult to describe in words — you need to try it! The scent is long-lasting and memorable, the kind you'll want to smell again and again. Top notes: jasmine, osmanthus, May rose. Heart notes: cedar, tuberose, narcissus. Base notes: white cedar, amber.
Ombré Leather by Tom Ford
Ombré Leather surprises with its ability to gradually reveal its beautiful scent, transforming like a mountain landscape in the rays of the sun appearing over the horizon.
This fragrance has a deep texture that creates a feeling of sensual, tactile contact with the skin. It makes you feel confident, beautiful, and desirable, as most Tom Ford fragrances do.
Baccarat Rouge 540 by Maison Francis Kurkdjian
According to a large number of women, this is one of the most expensive-smelling perfumes. The hypnotic scent of Baccarat Rouge 540 is an absolute fusion of human skill, natural minerals, and fire.
The viscous coniferous resin blends well with the sweet honey notes of jasmine, whereas the luxurious saffron and white cedar together create a captivating caramel accord, mesmerizing with its appeal. It is truly the selective perfumery bestseller!
Enigma by Roja Dove
Enigma by Roja Dove will become an obsession for perfume aficionados who seek luxury and elegance. Many women love the composition of this fragrance, as the top notes of the perfume include peach and bergamot. Therefore, initially, the aroma seems sweet and light. Heart notes are geranium and jasmine. They also add sweetness.
The base notes are sandalwood, vanilla, and patchouli. The result is a scent that combines the fresh notes of summer and oriental charm that easily captivates those around you.
Jadore by Christian Dior
The perfumery legend with a bohemian scent was created in 1999 by perfumer Calice Becker for women who are self-assured, but gentle and sensual. The fragrance has not lost its popularity since. Moreover, it has become a leader in the international perfumery market.
Jadore is a classic with a luxurious aroma, an elegant bottle, and a long-lasting scent of more than 7 hours.
Delina and Cassili by Parfums de Marly
Each of the Parfums de Marly fragrances bears the name of one of Louis XV's horses of Château de Marly.
Parfums de Marly perfumes radiate royal aristocracy and nobility, luxury, and impeccable taste. Each of the brand's fragrances is excellent. However, according to many women, two of the most luxurious are Delina and Cassili.
In the heart of the Delina pyramid, there is a scent of rose, framed by notes of peony, vanilla, lychee, and nutmeg. It is simply impossible to resist falling in love with this fragrance!
Cassili has a floral scent, based on red currant, Bulgarian rose, plum, mimosa, frangipani, and vanilla.
It is trendy, beautiful, and natural. The blend of fruity and floral notes produces an elegant, suble aroma that can't help but attract attention.
What do you think about this selection of luxurious, expensive fragrances? What would you add to this list? Do you own any of these perfumes? Share your thoughts in the comments!