Flour Tortilla Dishes in the Oven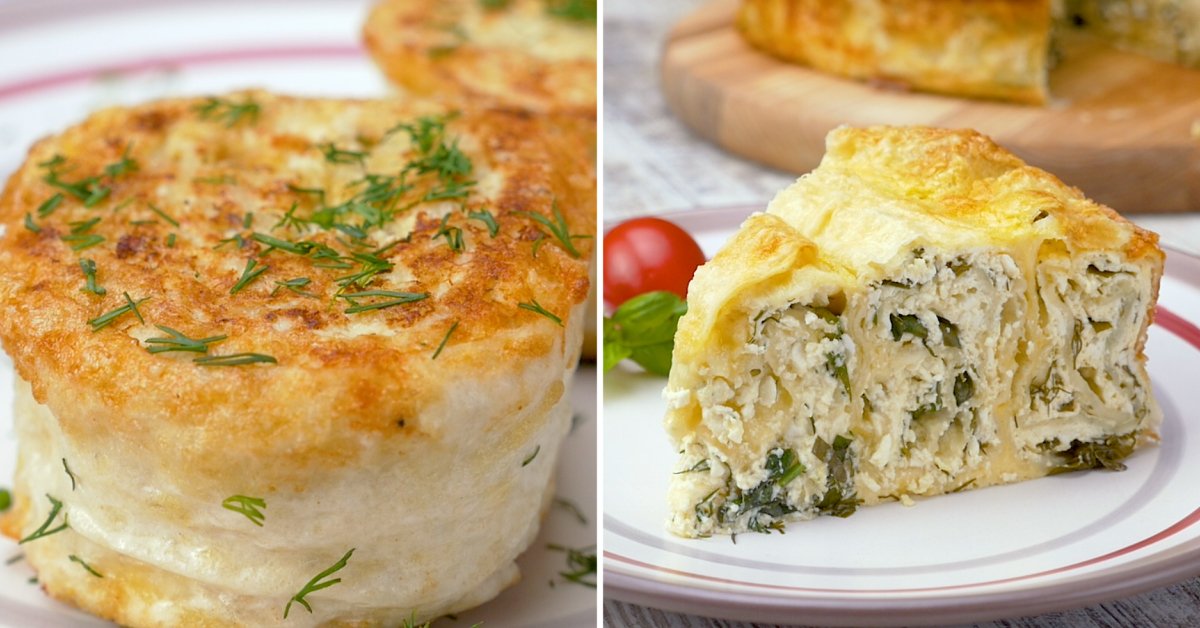 Flour tortilla is not just a food, but a lifesaver for those who want to cook tasty and fast. Using thin sheets of ready-made dough, you can simplify the preparation of baking. Cook It is going to share with you recipes for twho flour tortilla dishes.
The first one is a Bulgarian banitsa and the second one is a spectacular fried roll-up dish for breakfast. If you like casseroles, and quite tired of scrambled eggs in the morning, then this article is for you.
Lazy Banitsa Recipe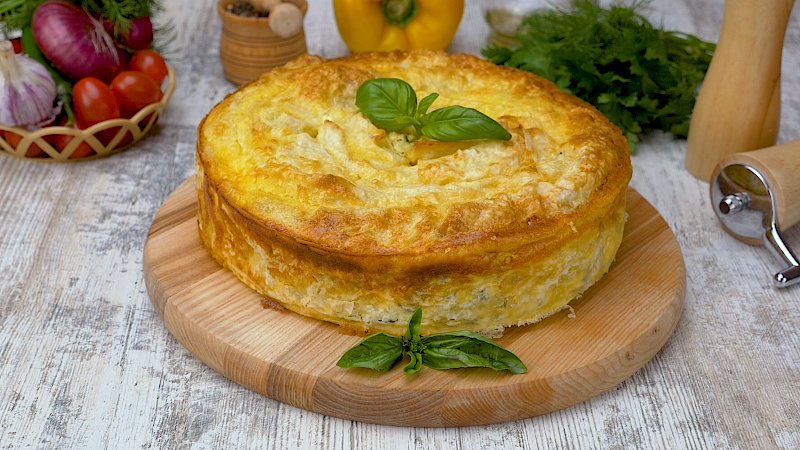 You will need:
4 sheets flour tortilla
1 lb (500 g) cottage cheese
1 lb (500 g) feta cheese
9 oz (250 g) sour cream
9 eggs
1 oz (30 g) herbs
⅓ cup (80 g) butter
salt to taste
Preparation:
Season the cottage cheese with salt and break 5 eggs into it. Mix the cottage cheese until smooth, add the grated feta cheese, chopped herbs (a good option: basil, parsley and dill) and mix again. The filling for your tortilla pie is ready!
Beat 4 eggs with salt and sour cream for the filling. Start assembling the pie: grease the sheets of tortilla with melted butter, spread the cottage cheese on them, and roll into rolls. Put the rolls in a pan forming a snail-shaped pie, pour the egg and sour cream mixture on top and bake in the oven for 30 minutes at 400 °F (200 °C).
Fried Tortilla Roll-Ups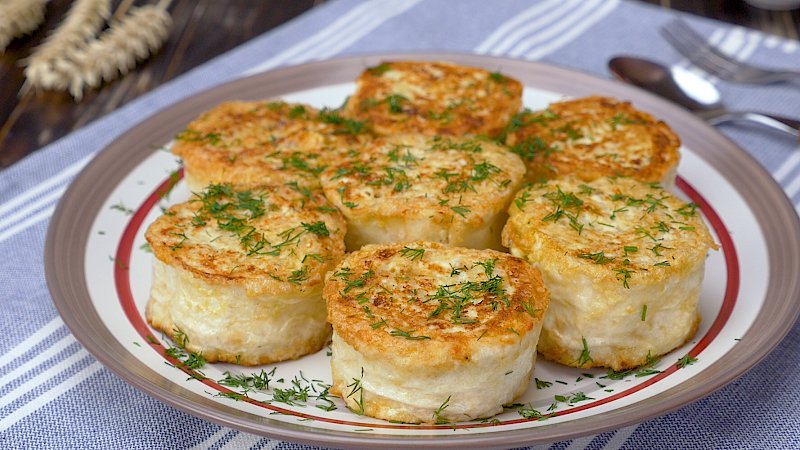 You will need:
¾ lb (350 g) chicken
2 spreadable cheese wedges
6 tbsp sour cream
1 tsp mustard
1 tsp herbes de provence
3 sheets flour tortilla
2 eggs
vegetable oil and salt to taste
Preparation:
Season cream with salt and mix it with pepper, herbs and mustard. Boil chicken and process it with a meat grinder, season it with sour cream and spices and mix with grated cheese wedges.
Form a chicken roll: layer the tortilla sheets and the filling until all the ingredients are used up. Then roll everything into a thick sausage and cut into slices about 1 ½ inch (4 cm) thick. Fry the rolls in vegetable oil in a frying pan, after dipping them in egg wash. The meal is ready!
Flour tortilla dishes don't end there. You can cook lazy lasagna or mince pies the same way, it all depends on your imagination. Any filling goes well with tortilla sheets. Although, if you're not ready to experiment yet, use soft cheeses as the filling, and the result will always be amazing!