Mini Casseroles: Two Equally Enjoyable Dishes in Pots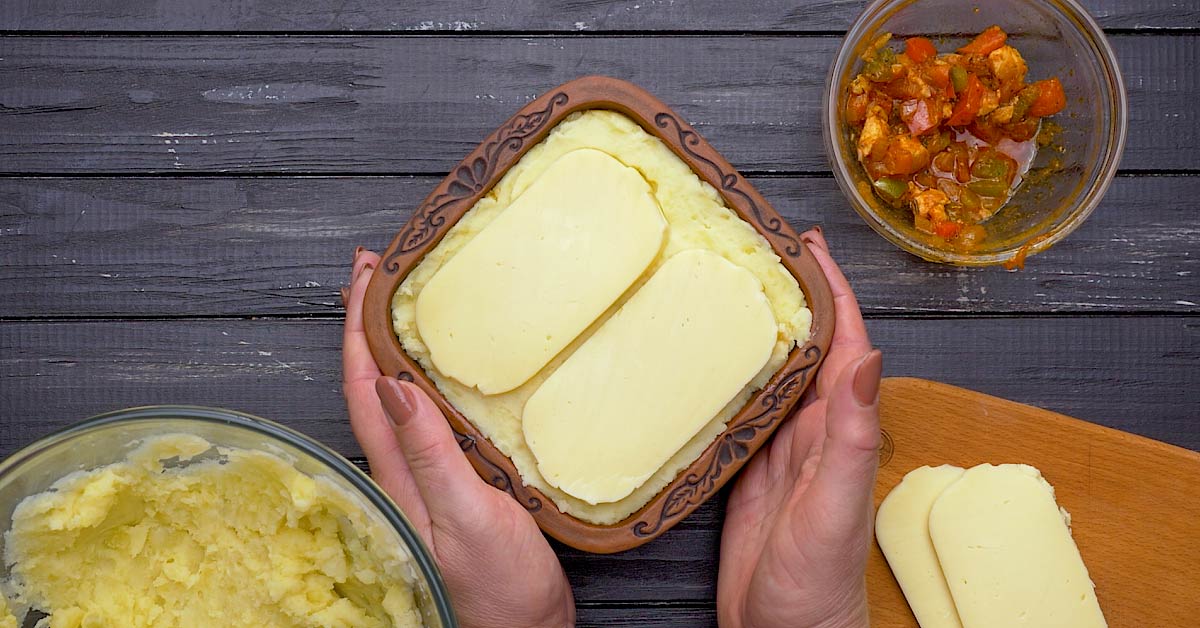 Pots were appropriated for cooking meals before the appearance of gas stoves, pans, and stone ovens. However, these innovations could not completely displace food prepared in ceramic dishes, because it has a unique taste. Never store pots out of sight and out of reach — they should always be close at hand, along with a couple of go-to recipes with their use — mini casseroles, for example.
Cook It has prepared a couple of unusual recipes for dishes in pots. This is not merely a mixture of ingredients baked in the oven, but a proper potato mini casserole and stuffed pumpkin. In the first case, we use regular ceramic vessels, whereas the second is suitable even for those who do not have specialized dishes.
Mini Casseroles With Chicken and Mashed Potatoes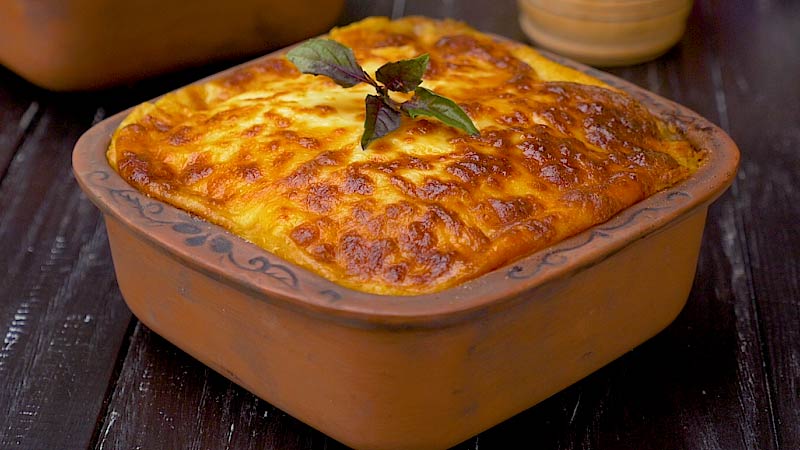 Ingredients:
7 potatoes;
1 tbsp butter;
4 fl oz (120 ml) milk;
5 ¼ oz (150 g) hard cheese;
1

⅛

lb (500 g) chicken breast;
3 bell peppers;
1 onion;
4 tomatoes;
3 cloves garlic;
1 tbsp tomato paste;
salt, vegetable oil, red pepper, oregano to taste.
Instructions:
Boil peeled cut potatoes in salted water.
Meanwhile, fry slices of chicken in vegetable oil (preferably olive oil) in a pan. When the meat has browned, add chopped onions and bell pepper. We recommend using two types of pepper — red and green. Combine everything with one spoon of tomato paste, add chopped tomato, chopped garlic, red pepper, oregano, and salt. Leave over heat for a couple of minutes, stirring occasionally.
Make mashed potatoes with butter and milk.
Start filling the pots: put a layer of mashed potatoes on the bottom of a dish greased with butter, add chicken with vegetables, and then mashed potatoes once more. Top with slices of cheese (you will not go wrong with cheddar) and pop the pots into the oven for 30 minutes at 430°F.
Pumpkin Pot Stew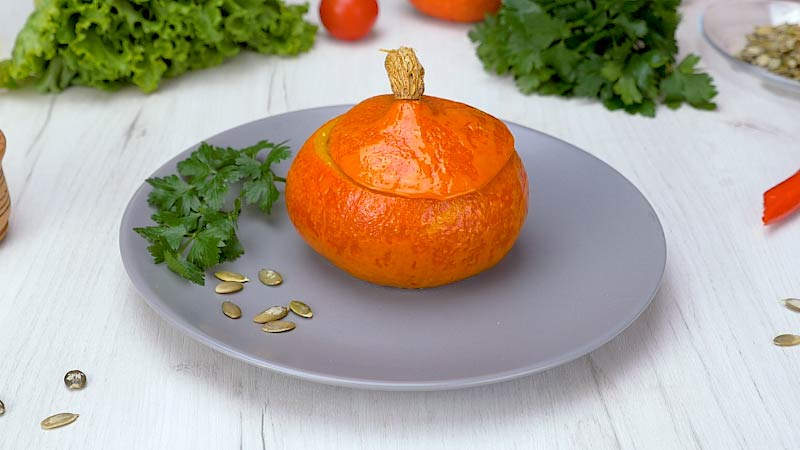 Ingredients:
1 small pumpkin;
10 ½ oz (300 g) chicken fillet;
1 carrot;
7 oz (200 g) mushrooms;
2 tbsp buckwheat;
1 onion;
3 tbsp sunflower oil;
2 tbsp ketchup;
2 ½ oz (70 g) pumpkin seeds;
1 ¾ oz (50 g) butter;
Salt, pepper to taste.
Instructions:
Fry chicken fillet slices in oil until browned and then transfer them to a separate bowl.
In the same pan, fry chopped onions and mushrooms with carrots until soft.

Mix vegetables with chicken, rinsed buckwheat, ketchup, salt, pepper, and pumpkin seeds. The filling is ready!
Prepare the pumpkin for baking: wash it, remove the seeds, and scrape the inside.

Fill the pumpkin with the stuffing, cover with the pumpkin top, and place it on a sheet of foil.
Brush the sides of the pumpkin with melted butter, wrap it in foil, and bake in the oven for an hour and a half at 360 °F.
Chicken with bell pepper stews between two pillows of potato that absorb the juice and aroma. You can prepare this baked dish as a portion-size meal or in a large pot. However, it is better to choose a miniature pumpkin, because a large vegetable takes much longer to cook and is inconvenient to eat. You can also use an ordinary ceramic pot instead of a pumpkin, but it is the pumpkin flesh that gives the filling a unique aroma and sweetish taste. We recommend trying both mini casseroles — they're legendary!