Metal Spoon Technique To Defend Against Forced Marriage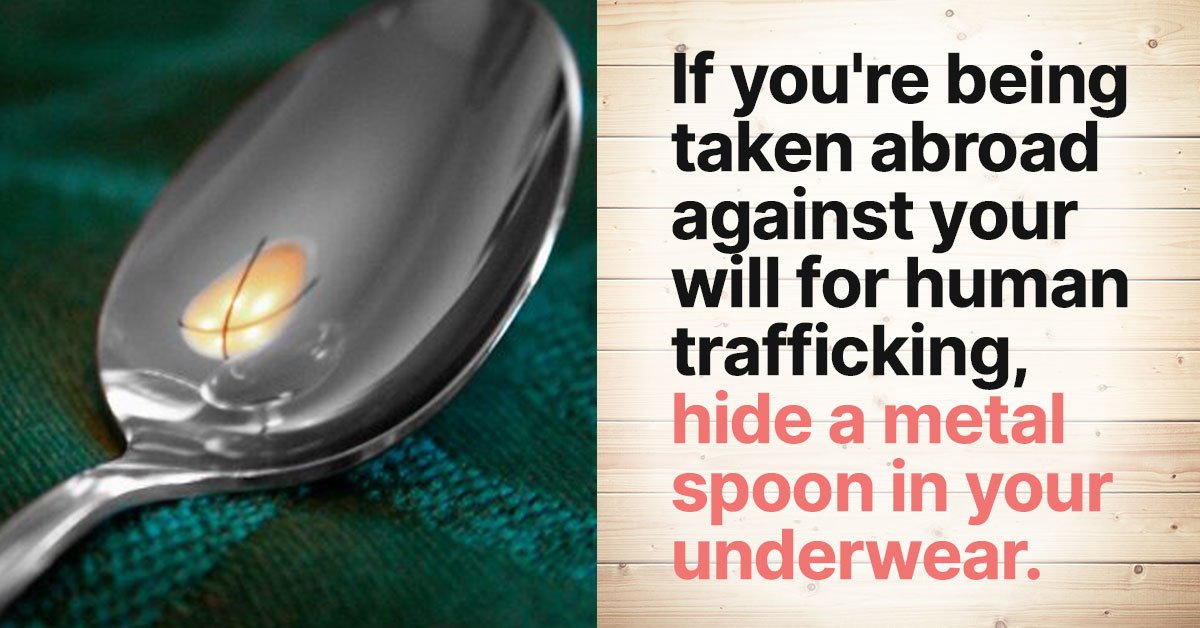 Human trafficking is both a domestic and global crime. Every year, an insurmountable amount of people fall victim to the business of stealing freedom for profit. Being forced into marriage is often part of it. According to the 2017 Global Estimates of Modern Slavery, in 2016, 15 million people were in a forced marriage. 88 % of them were female, highlighting that although forced marriage is a crime that disproportionately affects women, men can also be victims. After all, coercion to marry can include emotional blackmail, mental and physical abuse, kidnapping, and even threats to the person in question or their loved ones.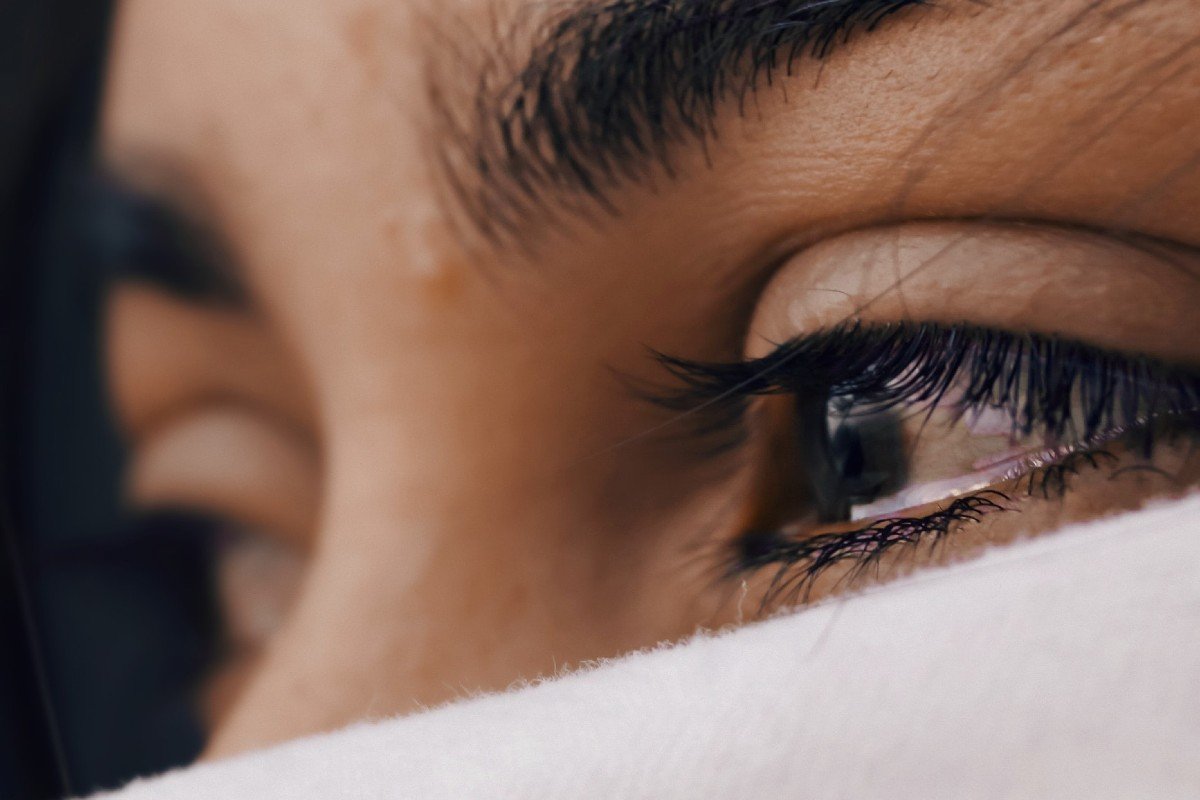 British human rights charity Karma Nirvana supports victims of honor-based abuse and forced marriage. With this in mind, they have come up with a practical way to discreetly alert the authorities to danger.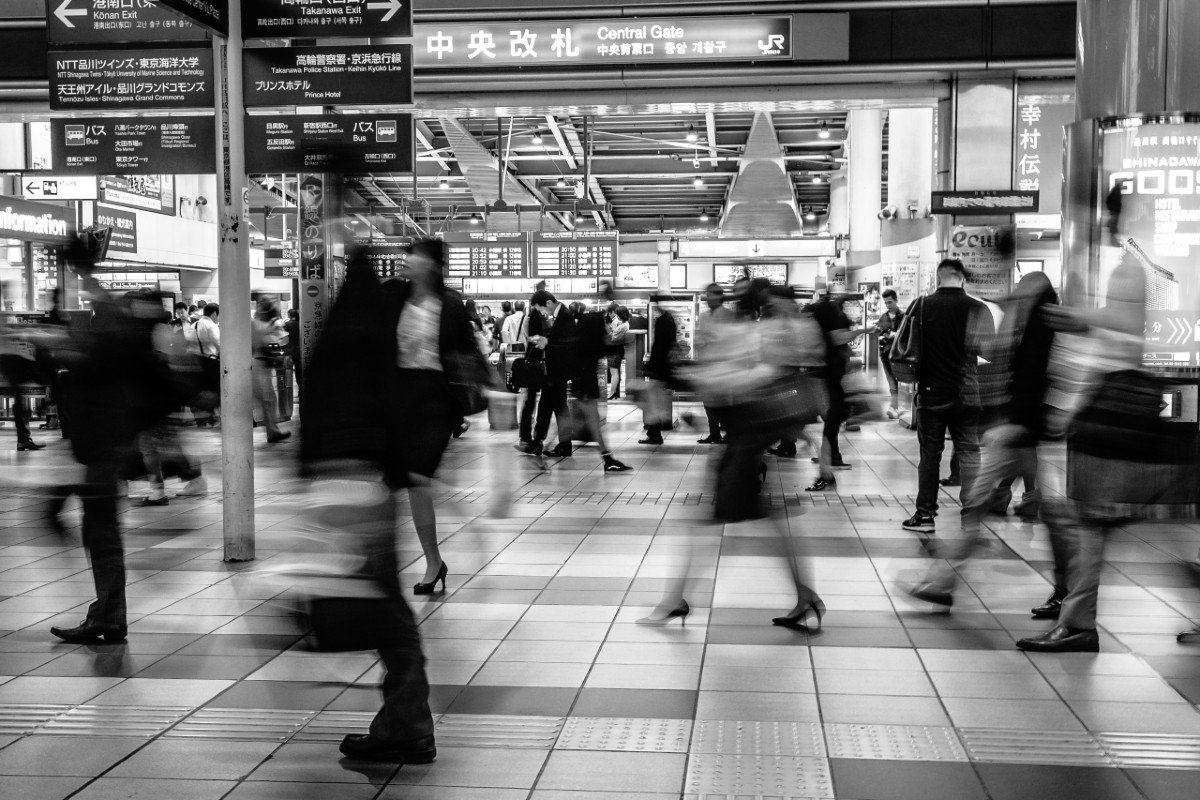 Technique To Defend Against Forced Marriage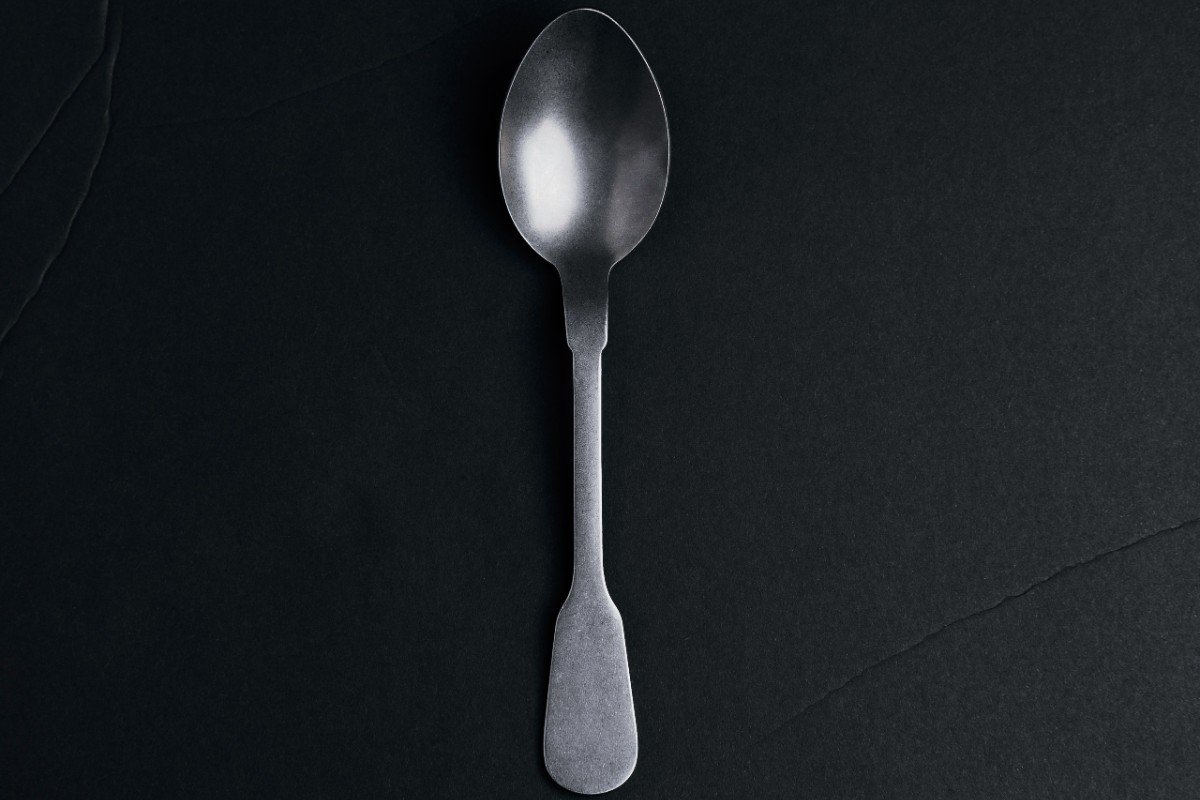 To raise the alarm, one should put a spoon in one's underwear to trigger metal airport detectors. Consequently, the victim gets pulled aside or escorted for a private search, where they can speak to someone away from their abuser or controlling family. Notably, people have used the metal spoon technique successfully in the past.
The first time was several years ago. A mother tried to take her teenage daughter to Pakistan to coerce her into marriage. The young woman called Karma Nirvana's helpline. The operator advised her to hide a spoon in her underwear to set off metal detectors at the airport. While in a search room, she informed the airport staff about the situation.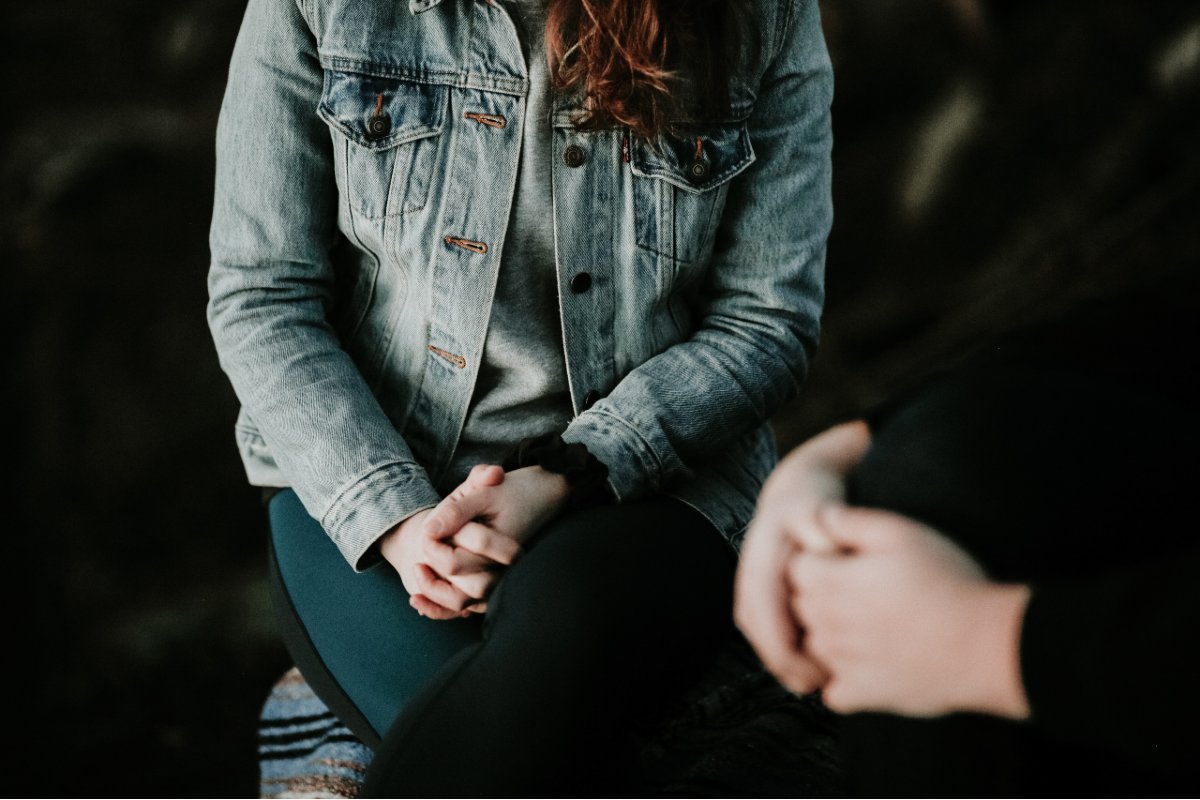 It can be difficult to seek help with your controlling family or abuser around you. However, if you are still able to attend school or work, it is possible to seek help by confiding in someone you trust. They may be able to help you by calling the relevant authorities or providing you with shelter if you feel you are not safe to stay living at home or your community.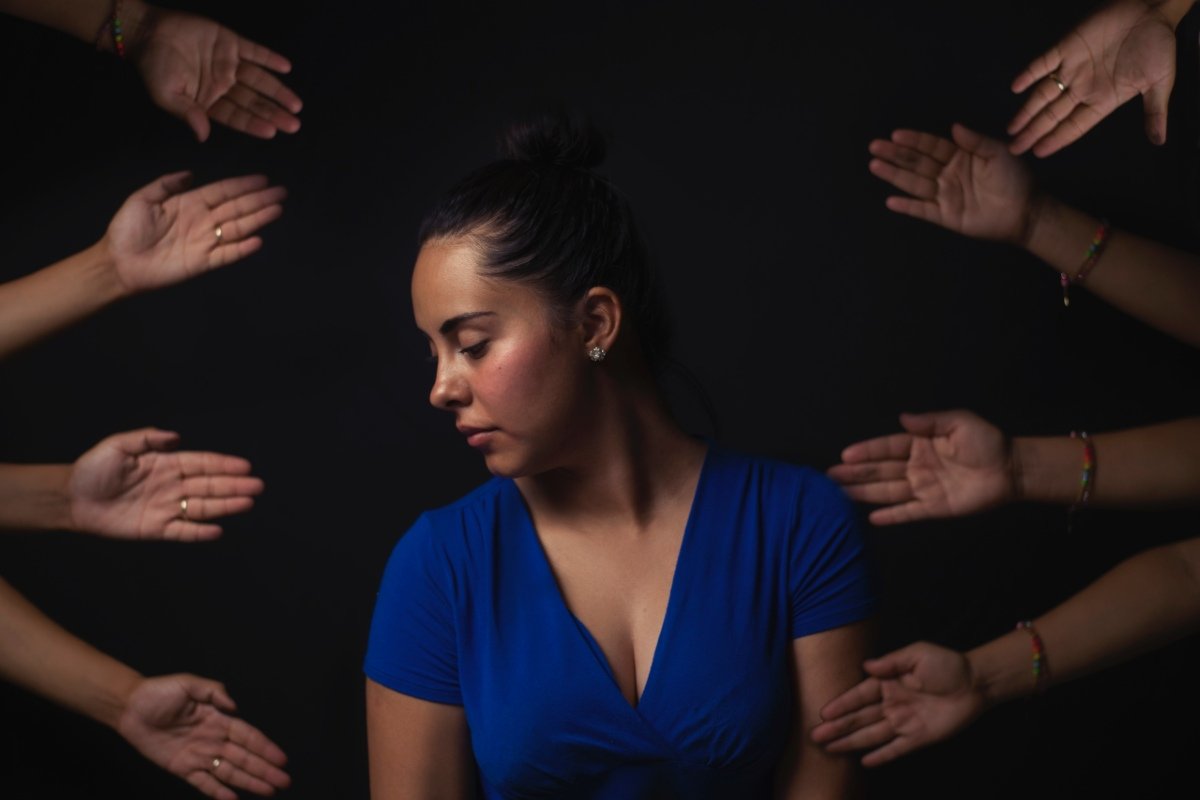 The metal spoon technique recently went viral after someone tweeted about what to do if you are being taken abroad against your will.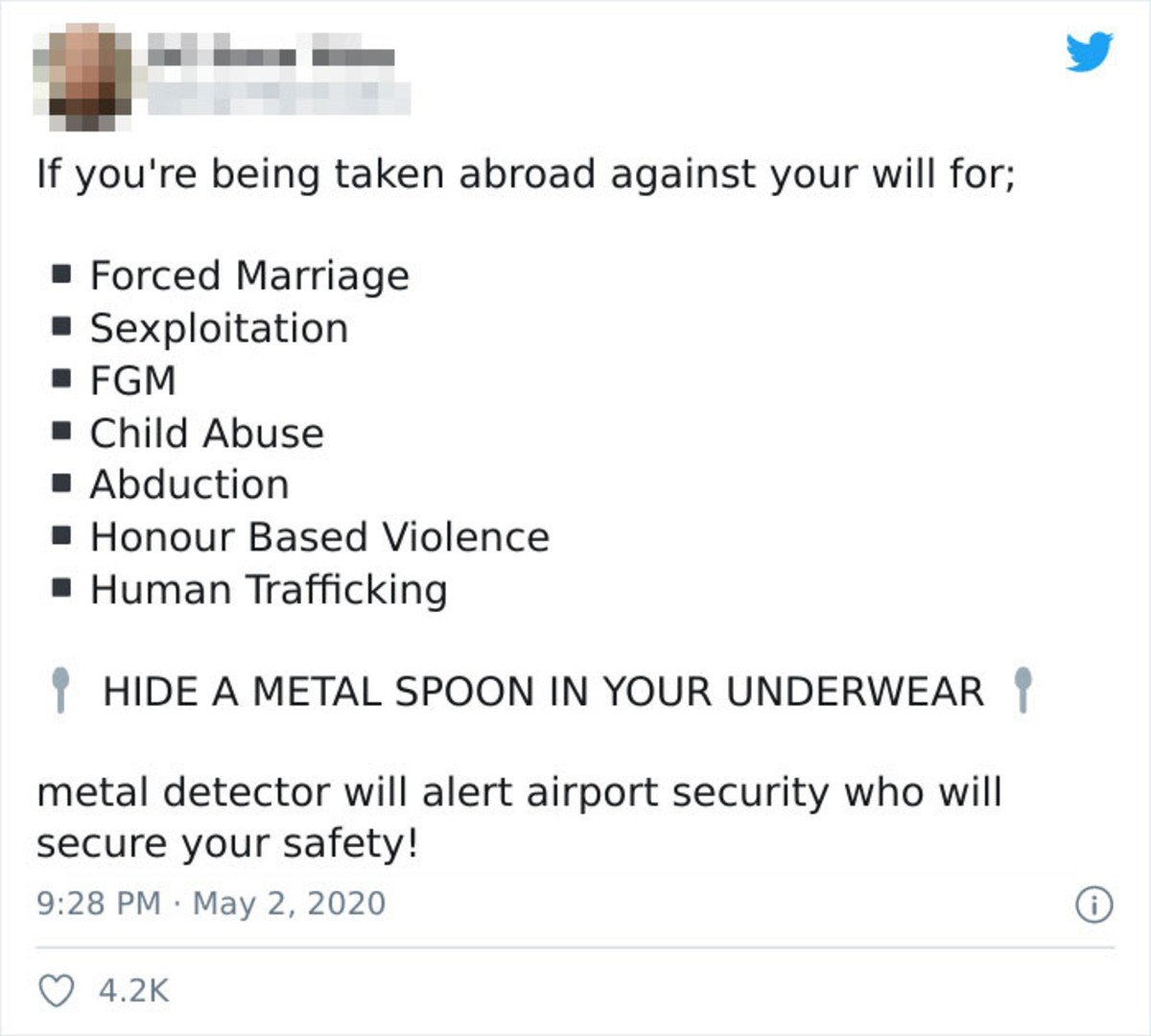 Whether you are at risk or are concerned for someone, contact the National Human Trafficking Hotline at 1 (888) 373-7888.