Funny Memes That Capture Just How Bizarre 2020 Has Been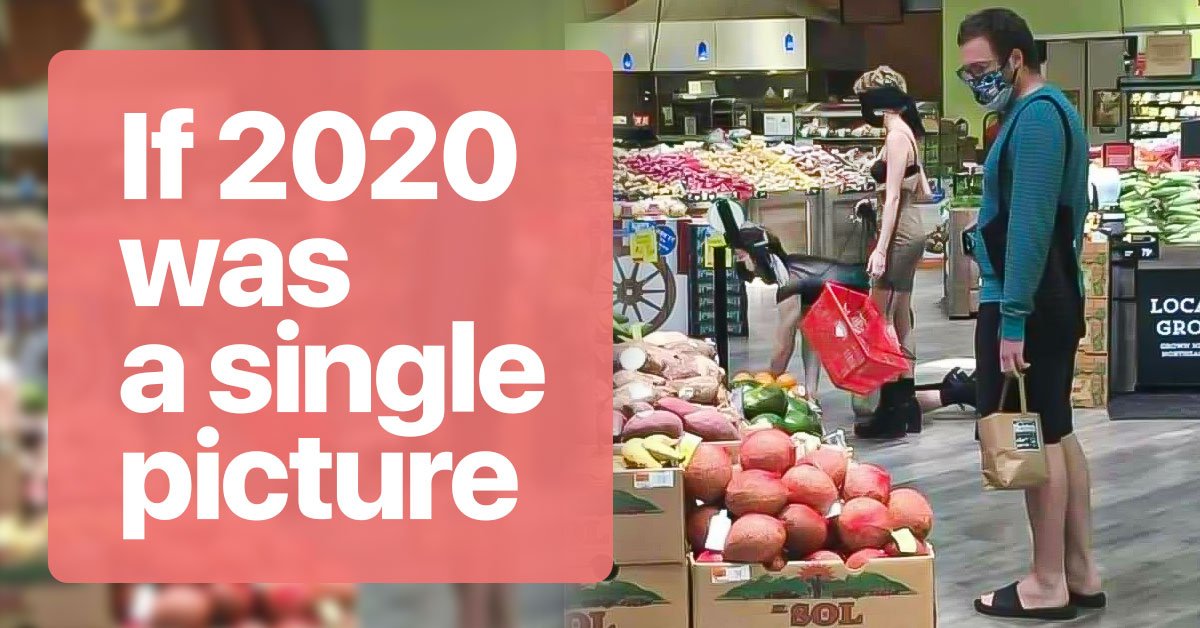 Let's face it, most of our plans for 2020 have gone awry, and the year has been anything but ordinary. A crisis tends to create clarity about what's important, though: health, loved ones, socializing, being able to drop off your kids at school or day-care, get a bagel. Leaning into the rollercoaster ride as events unfold is what can make this year something to look back on as a defining moment in history. The irony of hindsight being 2020 is not lost here.
Given the rise of Internet memes, it is no wonder people increasingly use them as mediums for communicating their frustration. One of the most hilarious trends of the 2020 memes is the "If 2020 was a…" The year has been ridiculous, and these captioned images comparing it to all kinds of disasters sum it up perfectly. Buckle up and enjoy this trip through a roundup of the most memorable and funny 2020 memes.
Funny Memes: "If 2020 Was A…"
Well, they're not wrong. Surely, all of us feel this one, huh?
Purple, because aliens don't wear hats. Or 42 because the answer is always 42.

2020 also forgot to give us water and sugar.
If 2020 was a piñata, it would be a wasp nest.

2020 is grate! You just have to roll with it.
"No worries," they said. "It'll be fine," they said.

Good thigh exercise if you swing with your feet against the wall. 2020 is all about silver lining.
It could also be Paper Cuts & Rubbing Alcohol.

100% guaranteed to make you lose some belly fat.
This looks pretty accurate, to tell the truth.
The year 2020 is all about mixed messages.
The lollipop flavor of the year for 2020.
Honestly, it could also be Ross and Emily.
So confusing that the brain doesn't brain anymore.
All of us in 2020. Thank you, next!
We hope you enjoyed looking though these funny memes about 2020. They capture a set of emotions most of us have been feeling throughout this year. Which one best describes yours in a nutshell? Please share in the comments — we'd love to know!