How To Make Gourmet Appetizers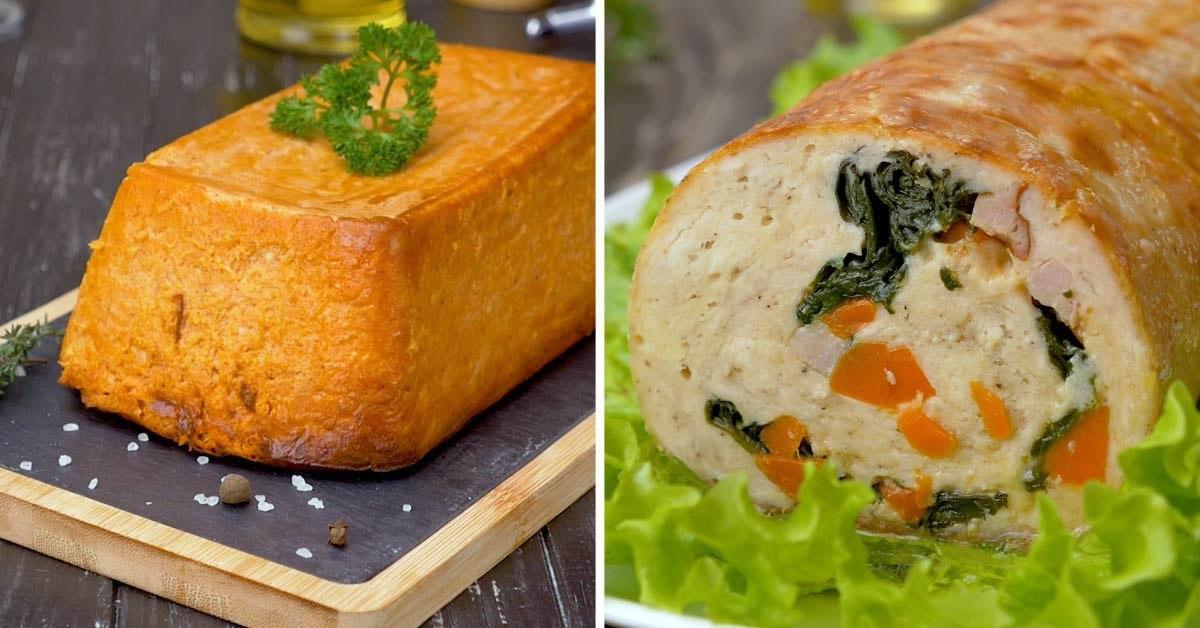 Simple, effortless appetizers are often underestimated because all the attention is focused on the main dish. However, if you decide to make something more elaborate, it is likely that the guests will be full before you serve the star of your dinner party. What do you do? Fret not; Cook It has the answer: light and delicate gourmet appetizers.
We have prepared two unique yet equally delicious antipasti recipes. You do not want to miss the chance to try these incredible gourmet appetizers!
Chicken Roll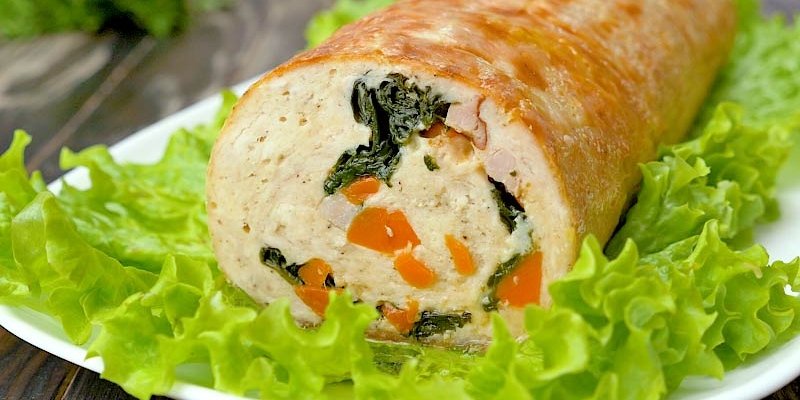 Ingredients:
2 ¼ lb (1 kg) minced chicken;
3 ½ oz (100 g) flour;
1 egg;
5 ¼ oz (150 g) ham;
1 medium carrot;
7 oz (200 g) mozzarella;
2 bunches spinach;
salt, ground black pepper to taste.
Instructions:
Cut ham and carrot into cubes. Fry in a pan with spinach leaves.
Combine minced chicken, egg, flour, salt, and pepper. Mix by hand until homogeneous.

Spread the mass on a plastic wrap and form a rectangular layer.
Spread the filling evenly and sprinkle with grated mozzarella. Roll into a tight roll. Season with salt and pepper.

Place the roll on a baking sheet, sprinkle with sunflower oil, and bake at a temperature of 390 °F for 45 minutes.
Fish Bread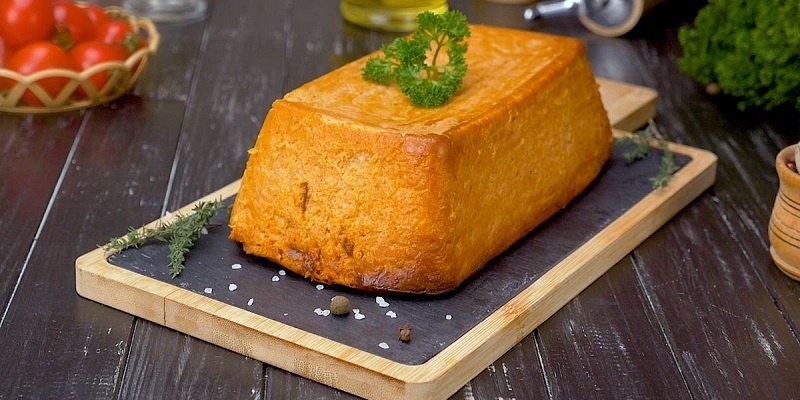 Ingredients:
1

⅛

lb (500 g) white fish fillet;
6 eggs;
1 yolk;
3 tbsp flour;
25 ⅓ fl oz (750 ml) milk;
2 ⅔ oz (80 g) butter;
1 lemon;
3 ½ oz (100 g) tomato paste;
1 clove garlic;
1 tsp Dijon mustard with seeds;
½ cup sunflower oil;
1 tsp nutmeg;
3 bay leaves;
5 sprigs thyme;
2 sprigs oregano;
salt, ground black pepper to taste.
Instructions:
Melt butter in a pan over low heat and add flour; mix until smooth. Pour in milk, add salt, pepper, and pressed garlic. Cook until thickened for approximately 10 minutes, stirring constantly. Remove from heat. Separate egg yolks from whites. Beat the yolks and pour them into the sauce.

Boil water in a large pot. Add spices and fish fillet. Cover with a lid and cook until done over medium heat. Remove the bones from the fish and disassemble it into small pieces.
Beat whites until stable peaks. Mix the fish with tomato paste, juice of one lemon, and nutmeg. Combine with egg whites and the sauce. Mix thoroughly.

Grease the mold with butter and pour in the mixture. Bake fish bread in the oven preheated to 360°F degrees for an hour.
For homemade mayonnaise, beat yolk and mustard with a mixer. Gradually add sunflower oil, whisking until thickened. Before serving, pour the sauce over the cooled bread.
If you want to treat yourself to these gourmet appetizers, make them for your next gathering — both you and your guests will enjoy them immensely.