Growing a Rose in a Potato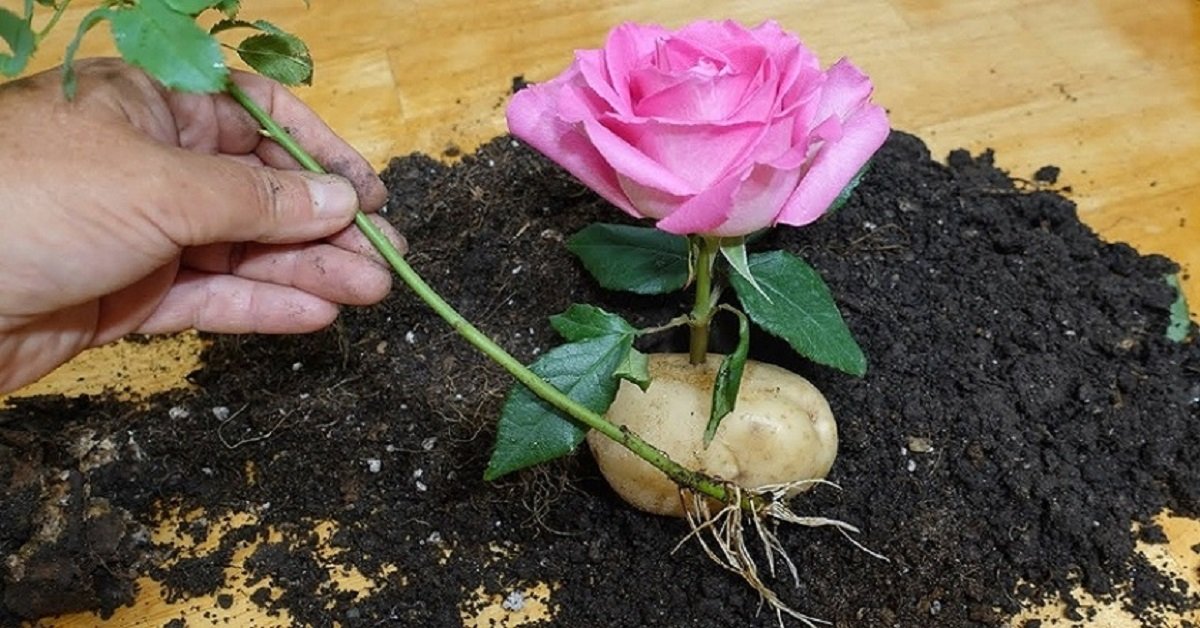 Roses are the most versatile gift of all! People will spend a fortune on flowers to please their loved ones with or without cause, but, alas, a cut flower cannot live forever. This ingenious trick of growing a rose in a potato will not only save you money but also give your loved one an everblooming rose.
Why potato, you ask? Turns out, it is a perfect vegetable to grow a rose in, as it is full of nutrients. Moreover, it supplies it with the necessary moisture. What are you waiting for? Let's start!
Supplies:
Rose;
potato;
drill;
pot;
soil;
plastic bottle.
Growing a Rose in a Potato at Home
Choose a rose you would like to plant. Remove all leaves, cut off the bud and part of the stem (1–1 ½ inch). Make a cut on the stalk of the rose at an angle of 45 degrees.
Take a potato and, using a drill, make a hole large enough to fit the stalk. The hole should be quite small so that the rose stays fixed.

Put a two-inch layer of soil into a pot. Place the potato with the rose in the soil and fill the pot.
Cut the bottom of the plastic bottle and cover the stalk of the rose with the top. In doing so, you will achieve the greenhouse effect. In order not to wet the stalk, pour water around the plastic bottle.

Now let's hope that everything went well, and you will soon grow a beautiful rose. The first sprouts should appear very quickly.
This trick works with all varieties of roses. Surprise your loved ones with a wonderful, thoughtful gift! We bet they have never gotten anything this adorable. Don't forget to share this article with your green-thumbed friends!