How to Make Hearty Casseroles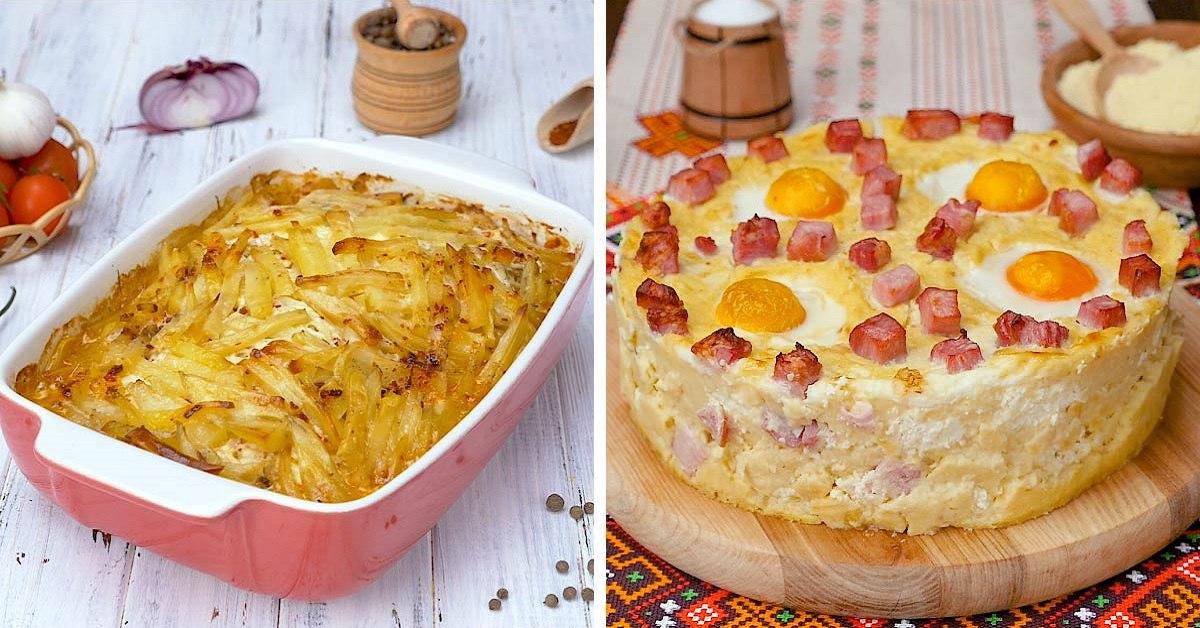 The key to the success of any chef is the ability to feed the guests to their heart's content. Interestingly enough, it does not require cooking anything unusual, only knowing a couple of suitable recipes. Incredibly tasty and hearty casseroles from the ingredients on hand are perfect for the job.
We bet you will be especially surprised by the layered corn casserole. And the blanketed chicken will not leave anyone indifferent either.
Blanketed Chicken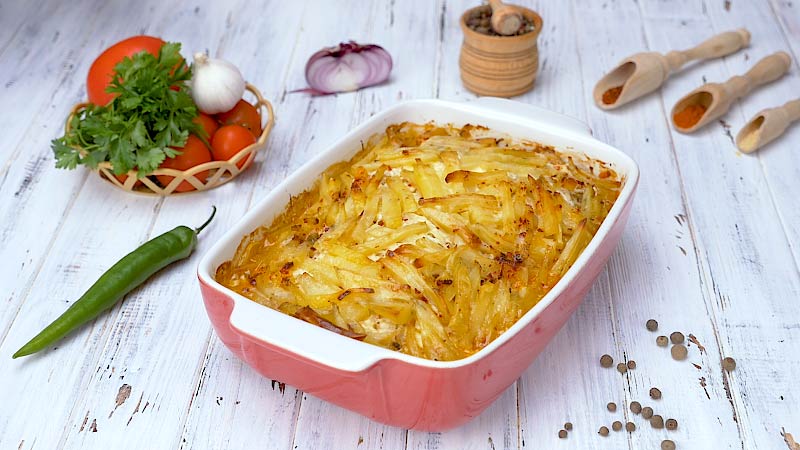 Ingredients:
2 chicken leg quarters;
1 onion;
1 carrot;
14 oz (400 g) cabbage;
4 potatoes;
3 tbsp mayonnaise;
6 ¾ fl oz (200 ml) water;
2 tbsp tomato paste;
2 tsp paprika;
salt, ground black pepper to taste.
Instructions:
Rub chicken leg quarters with tomato paste and let them marinate for 30 minutes.
Slice potatoes and onions, chop cabbage and grate carrots on a coarse grater.

Place the chicken leg quarters at the bottom of the baking dish and put a layer of onions and carrots on top.
Add spices, then cabbage; add spices again, then potatoes. Sprinkle more spices on top.

Dissolve mayonnaise in boiling water and distribute it over the contents of the mold.
Cover with foil and bake at 430 °F for 1 hour. Then remove the foil and bake for another 20 minutes.
Corn Casserole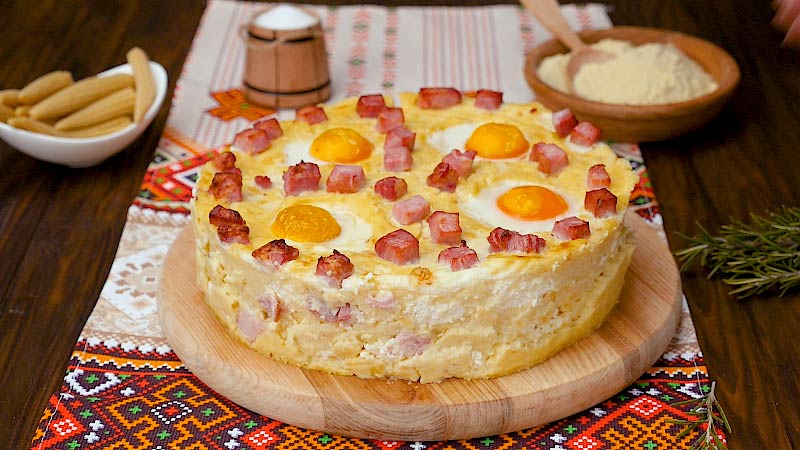 Ingredients:
10 ½ oz (300 g) cornmeal;
10 ½ oz (300 g) ham;
7 oz (200 g) cottage cheese;
7 oz (200 g) hard cheese;
50 fl oz (1 ½ l) milk;
7 oz (200 g) sour cream;
4 eggs;
2 tbsp sunflower oil;
½ teaspoon salt.
Instructions:
Cut ham into small cubes and fry them in sunflower oil. Stir and let fry for 5 minutes until golden brown.
Bring milk to a boil in a pot, add salt and cornmeal, mix with a wooden spoon. When the porridge begins to thicken, reduce the heat and cook for 20 minutes, stirring regularly.

When the mamaliga is ready, remove it from the heat, add sour cream, and mix.
Put a quarter of the porridge into an 8-inch mold, smooth it out, and sprinkle with a third of the grated cheese.

Add a third of the cottage cheese and a quarter of the ham. Repeat the layers twice.
Put the last layer of porridge on top, smooth it out, and make 4 holes with a spoon. Break one egg into each and sprinkle with the remaining ham.

Bake in the oven preheated to 360 °F for 30 minutes.
These hearty casseroles are so effortless to make that everyone can ace them — the oven will do all the hard work. No one will remain hungry with such lunch!