Homemade Fast Food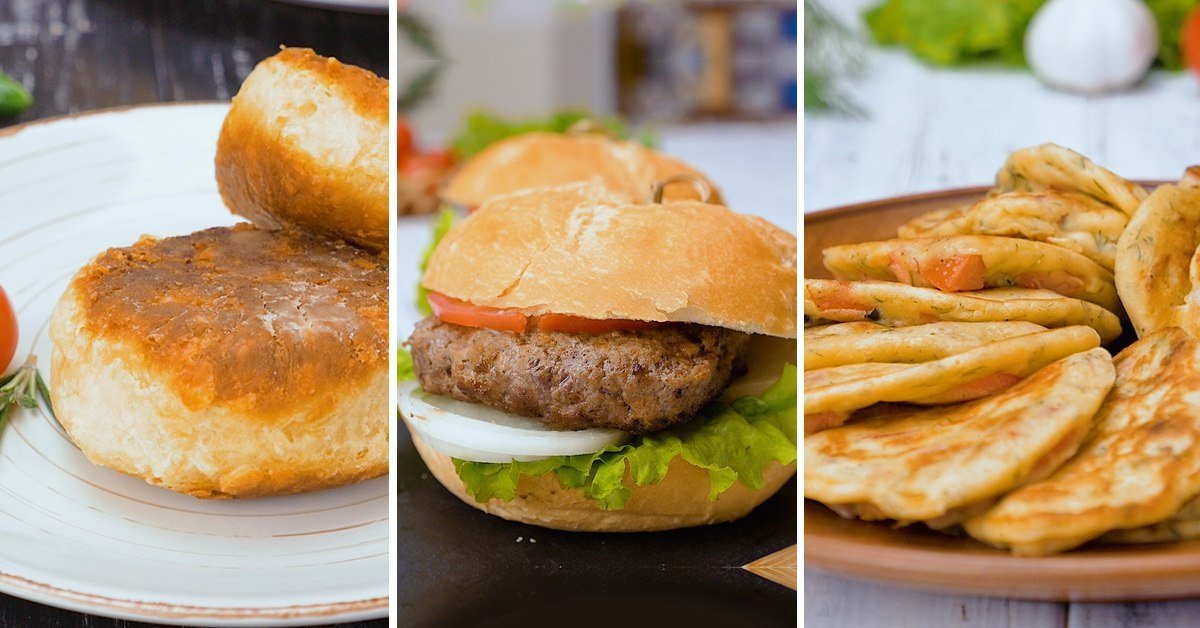 When we talk about fast food, we imagine juicy hamburgers and crispy french fries. In fact, "fast" food can mean any instant food. Today we would like to share with you 3 delicious homemade fast food recipes.
Using this article, you can learn how to make a perfect hamburger patty. How do you like pizza pancakes? Kids are going to love it. Fluffy pancakes with filling would make a good breakfast or snack.
Homemade Fast Food
Perfect Hamburger Patties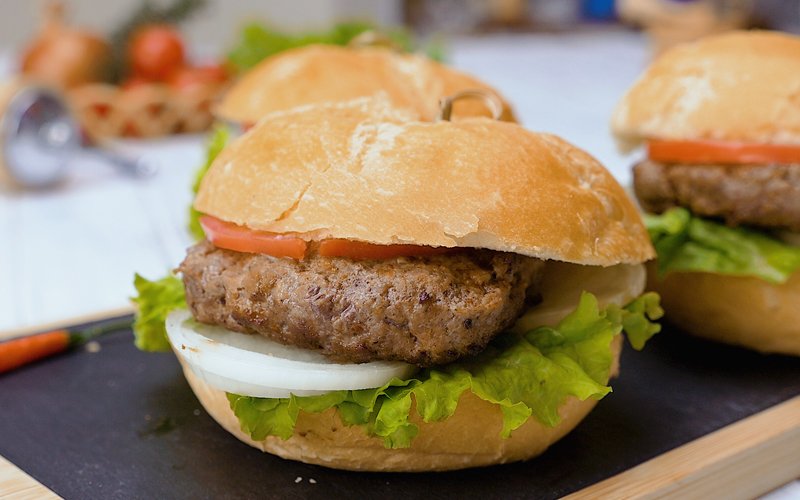 Ingredients:
1 lb (500 g) beef
3 burger buns
1 onion
3 leaves lettuce
1 large tomato
1 tsp ground paprika
2 tbsp of vegetable oil
salt to taste
pepper to taste
Preparation:
Cut the meat into pieces and process with a meat grinder. Add salt, pepper and paprika. Knead thoroughly and beat.
Divide ground meat into parts. Tighten each part with your hands. Beat and knead once more, forming a steak.

Lay the finished steaks on top of each other, covered with plastic wrap. Put in the refrigerator for 1 ½ hours.
Heat the pan and fry the patties in vegetable oil on each side for 3–4 minutes.

Cut the bun lengthwise, lay out a leaf of lettuce, 2–3 onion rings, the patty, a slice of tomato, the second half of bread and poke with a skewer.
Pizza Pancakes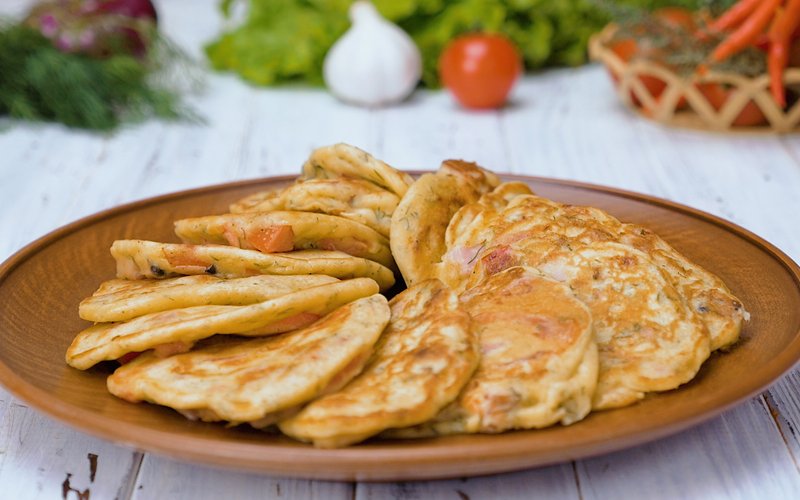 Ingredients:
1 ½ cup (350 ml) kefir
1 ⅔ cup (200 g) flour
2 tbsp sour cream
1 tomato
3 ½ oz (100 g) ham
2 eggs
¾ cup (70 g) hard cheese
1 pinch baking soda
1 pinch salt
herbs to taste
pepper to taste
Preparation:
Grate the cheese, dice the ham. Finely chop tomatoes and herbs.

Beat eggs with a pinch of salt. Add sour cream, kefir, baking soda, all chopped ingredients. Add the sifted flour, salt, pepper, mix.
Fry until golden brown in a preheated pan with vegetable oil.
Cheesy Pancakes With Filling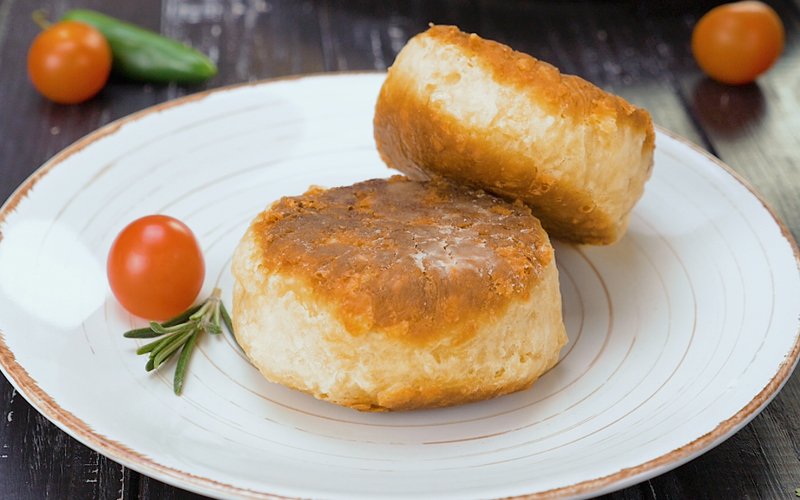 Ingredients:
2 ½ cups (320 g) flour
1 ½ tsp sugar
½ tbsp salt
½ tbsp soda
1 cup (100 g) hard cheese
1 cup kefir
5 sausages
2 tbsp vegetable oil
Preparation:
Grate cheese and sausages on a coarse grater.
Sift the flour. Add salt, sugar, baking soda and cheese. Mix the ingredients.
Pour kefir and knead the dough.
Tear a piece of dough, form a pancake. Put the sausage in the center and seal the edges.

Fry the pancakes in oil on each side for 4–5 minutes under the lid.
We recommend it for all fast food lovers and not only them. You won't have time to look around — breakfast will be ready, but one serving, believe me, will not be enough.