Before & After House Makeover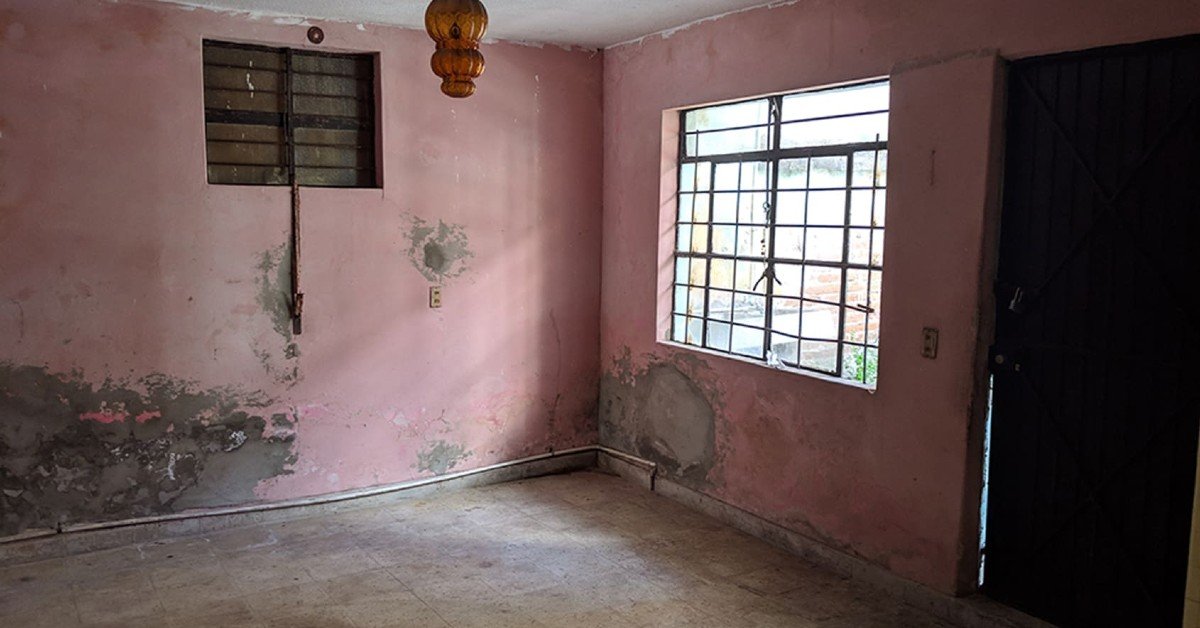 In October 2018, a husband and wife team, Socrates and Sophia, decided to quit their corporate jobs and completely change their career path. They decided to take a shot at launching a business of remodeling and renovating houses in Mazatlán, Mexico. Thus, 35 Agave Co. was born. The name of their house makeover company stands for the age they both were when they founded it and their love of the broad-leafed agave plant.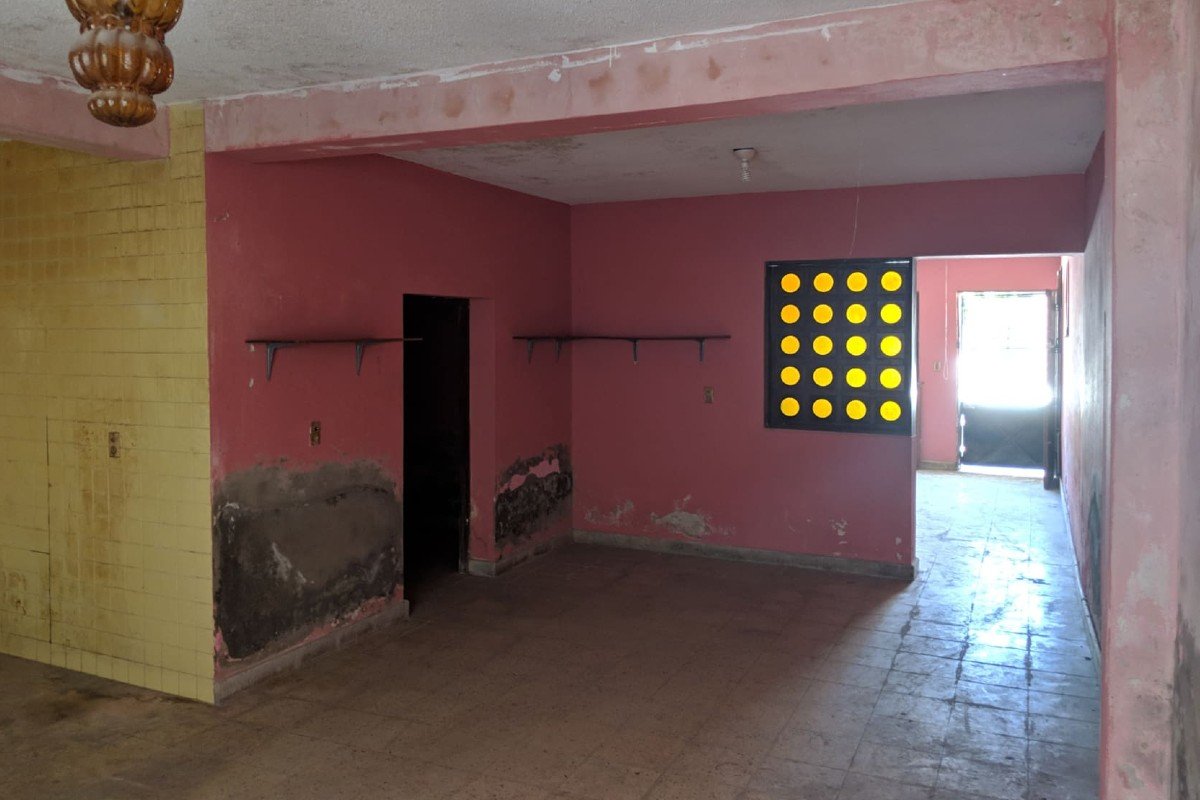 Their first project was a house built in the 1930s. It required a complete makeover, as it had very little light and embodied the vibe of a highly confined environment. Furthermore, the walls were humid, and the rooms had a dingy feel to them. Being that it is a coastal city, the owners knew they had to implement preventative measures to ensure that future humidity would not be a problem. Socrates and Sophia mapped out an action strategy and set to work.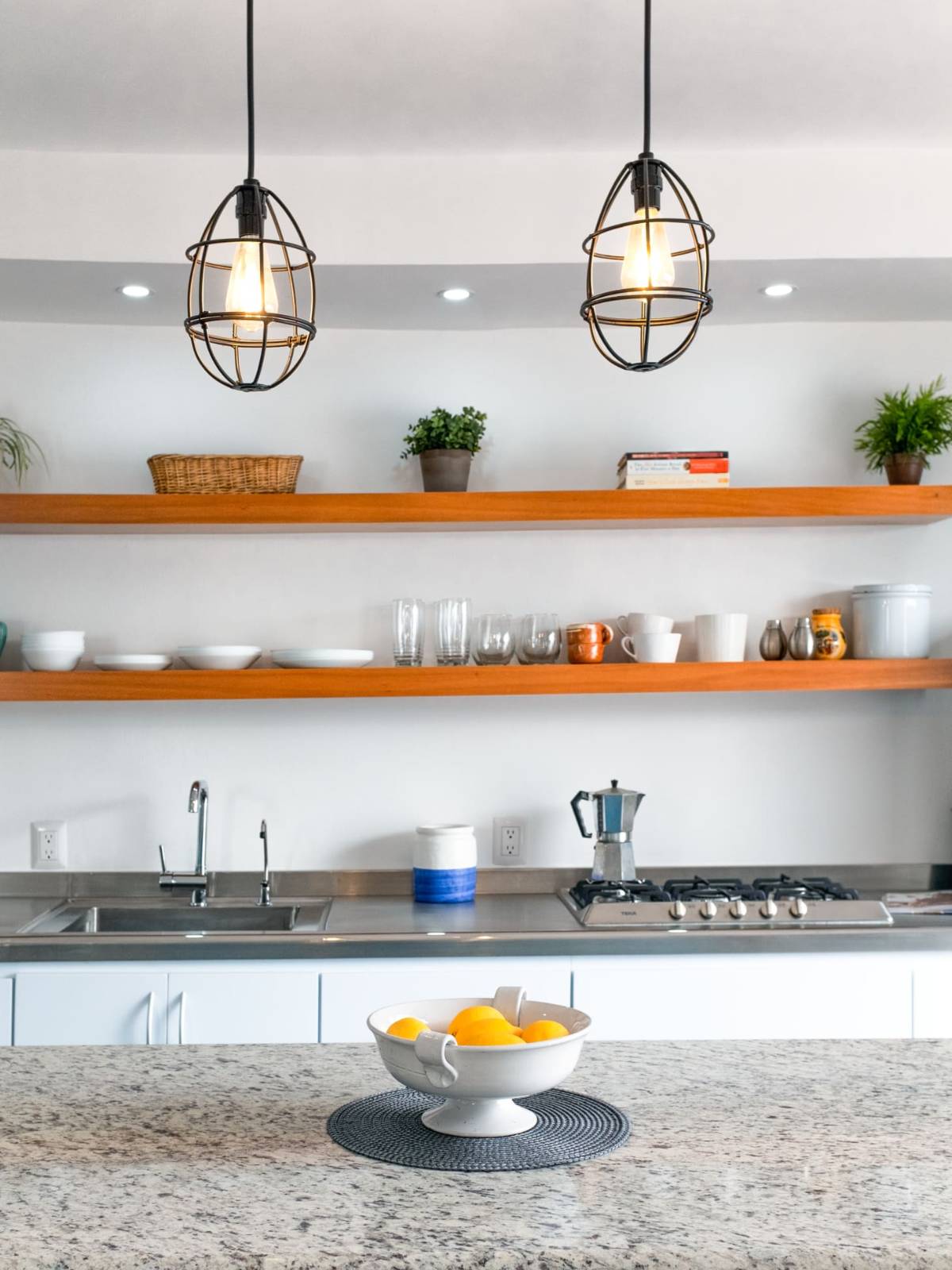 House Makeover
Style
Socrates' and Sophia's names have Greek roots, and they are both of Mexican descent, so they felt it was only natural for the design of the house to combine features of Greek and Mexican styles.
Inspiration
The designers use sensible, ecologically conscious materials, incorporating elements that are meaningful and beautiful. Because the house stands in the multicultural historical center, it has become a great inspiration, as well — it combines such styles as Neoclassical, Palazzo, French, Spanish Colonial, and Modern.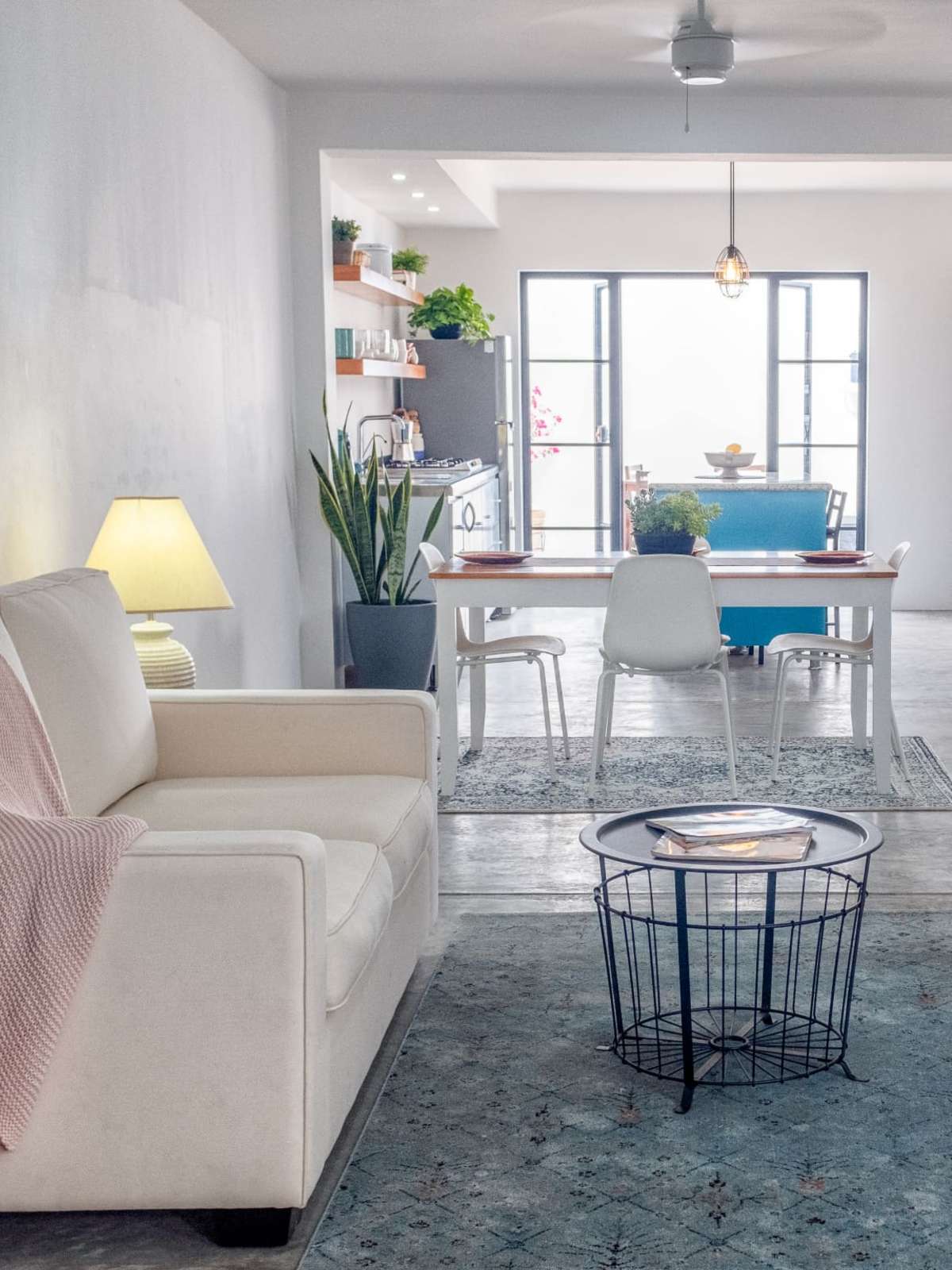 Noteworthy Elements
Socrates and Sophia thought long and hard about how to make the house as eco-friendly as possible. During their research, they discovered that the cement industry is one of the largest producers of carbon dioxide. Because the building already had a concrete floor, they opted for polishing it and not using tiles or wood, taking full advantage of concrete's ability to adapt to any weather conditions. Thus, they further enhanced the eco-consciousness of the house.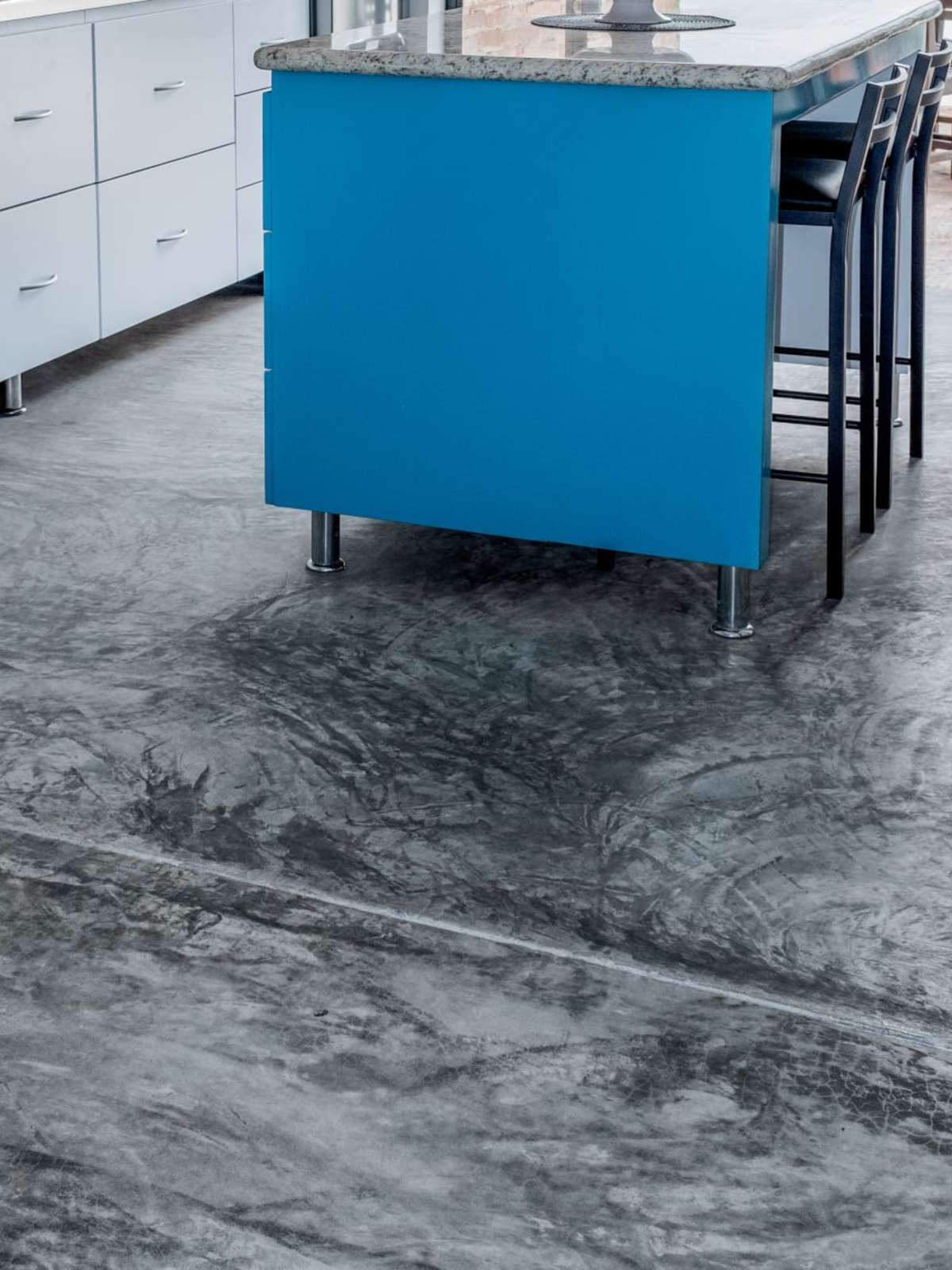 In summer, shielding the floors from the sun will help keep the area cooler. Conversely, in winter, allowing the sun inside will keep the space warmer.
Humidity Problem
Mazatlán is characterized by high humidity and tropical storm weather. The owners of the house did several treatments to help prevent humidity from seeping its way back into the walls. Furthermore, they used thick plastic sheets below the entire foundation before pouring the concrete as a preventative measure. They act as a moisture barrier, making sure it does not carry through to the walls.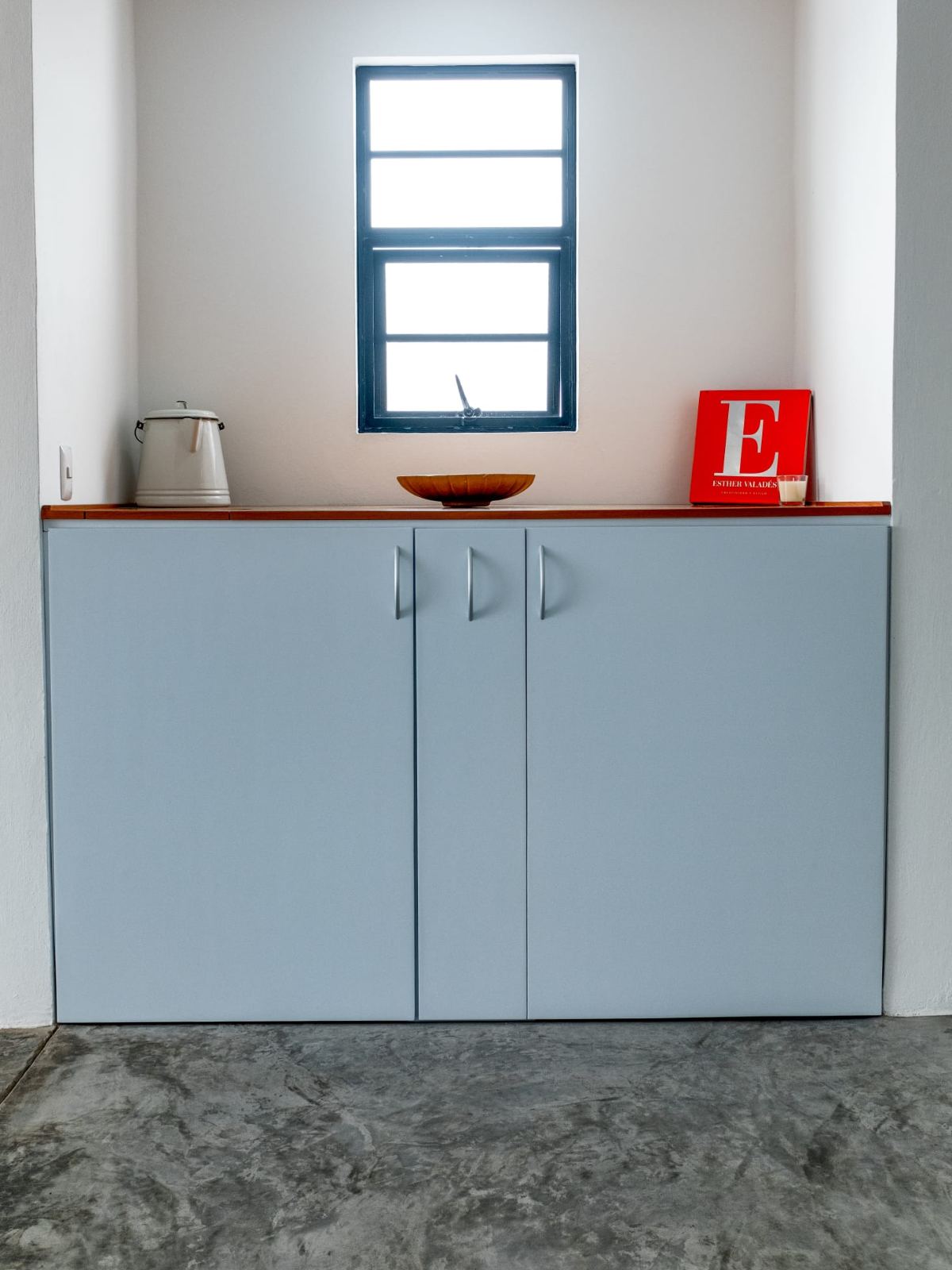 Proudest DIY
The couple considers the exposed brick wall in the home office area their proudest DIY because it helps tell the story of the house's history. They treated it with humidity prevention and other sealants to ensure that the original adobe mortar would keep doing its job. Finally, they painted it white to create a rustic vibe, a tribute to the house's original structure.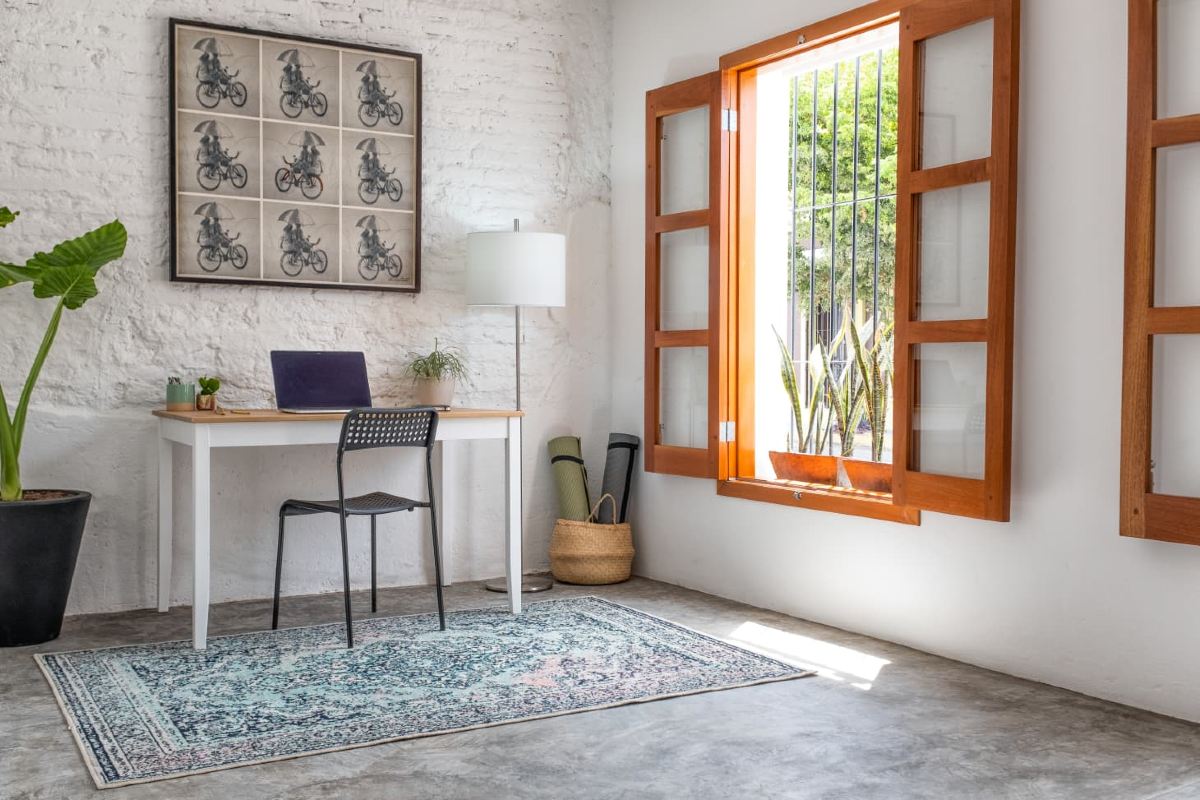 Biggest Indulgence
The biggest indulgence was upcycling the original front door of the house. With the idea of eco-friendliness and sustainability in mind, the designers reclaimed it and created a barn door into the master bathroom.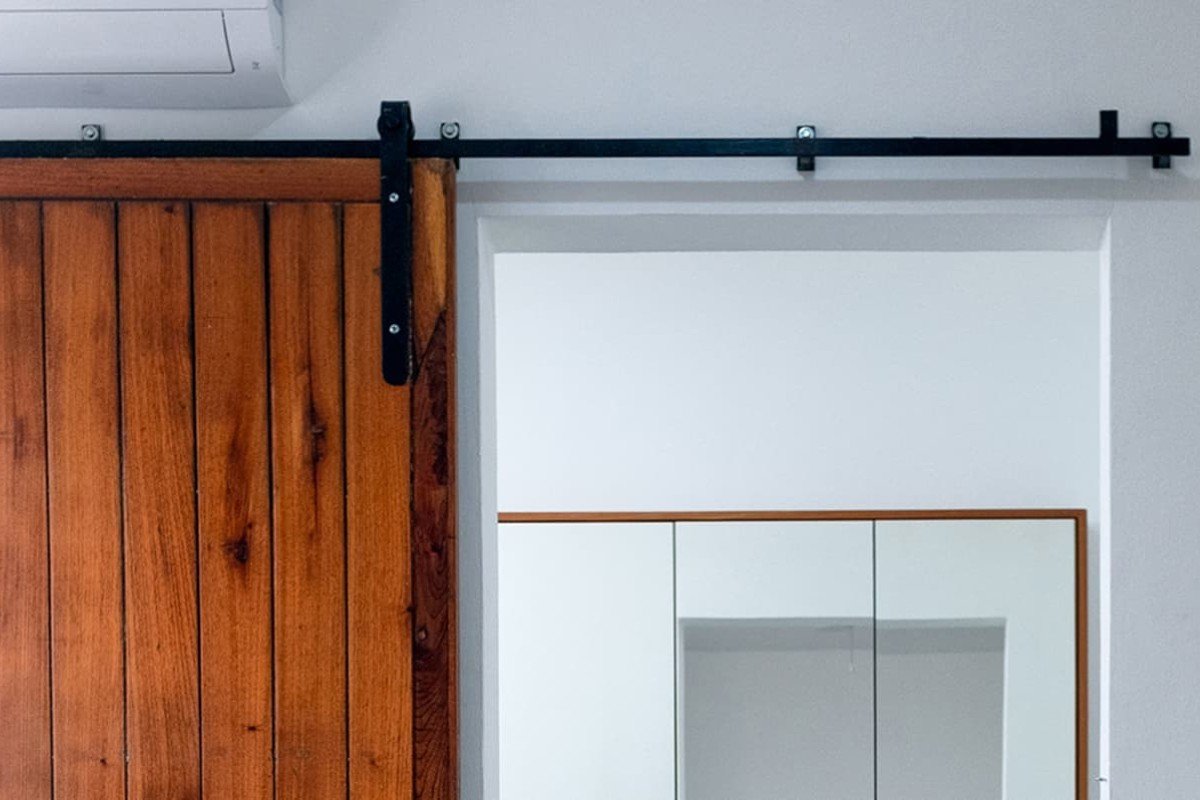 Best Advice
Following their very first house makeover, Socrates and Sophia have been working on other properties. The best remodeling and renovating advice they can give is to write down and draw everything you hope to accomplish and then do research on how you can make it happen. Sometimes what you imagine doesn't actually work in your space, so in doing this, you can eliminate an expensive undertaking.
Who wouldn't want to live in a home like this? This is a modern, eco-friendly, and sustainable approach to remodeling and renovating — a house with a story to tell. We hope you enjoyed this inspirational article. Don't forget to share it with your friends who love interior design and being creative!