11 Household Tricks to Make Your Life Easier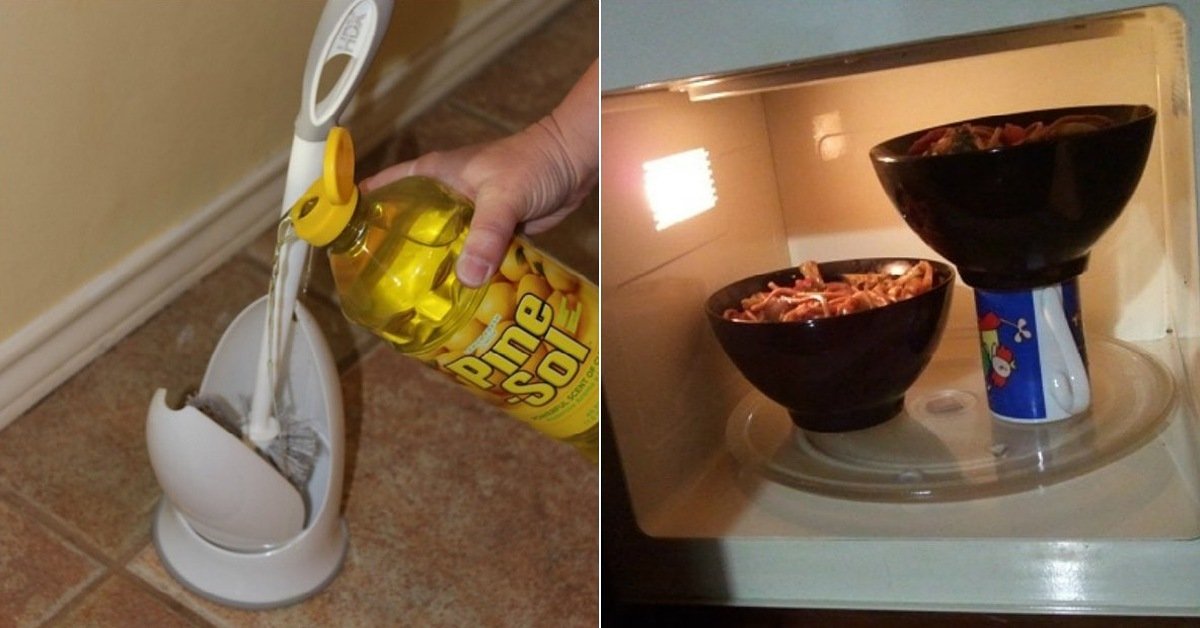 Ideas, know-hows, and household tricks that can make our lives significantly easier seem very obvious when we first hear them. Sometimes, it is actually a bit annoying that someone else came up with them!
Cook It urges you to look at all the little things that are right under your nose, from a different perspective, and try using them for other purposes.
11 Brilliant Tricks That Can Ease Household Chores
For the purpose of hygiene and to prevent the spread of unpleasant odors in the bathroom, pour some scented all-purpose detergent into the toilet brush holder.
No one else will stumble on the garden hose if you put it in a deep basin or something similar.

Blackened cutlery will sparkle again if you treat it with lemon juice and let it sit for a while. After that, rinse it with clean water and wipe dry.
Place a marshmallow in a container with sugar to avoid it forming lumps.

Hardware stores sell small plastic hooks with a self-adhesive reverse side. Buy a couple of those and attach them to both sides of the garbage bin: the bag will no longer fall to the bottom!
Thus, not one, but two bowls of food will fit in the microwave.

This trick will help to mark the place for a nail on the wall precisely.
From time to time, even a dishwasher needs cleaning. Place a container filled with vinegar on the top shelf of an empty dishwasher. Start the usual cycle, and after its completion, remove the container with vinegar. Then, pour a glass of baking soda into the detergent compartment and start a new cycle. Your kitchen assistant will be like new again!

To prevent the shoe mat from sliding, apply silicone glue to its back and wait until it dries.
To prevent drawers from slamming, do as shown in the photo.

Table vinegar, in combination with a dishwashing detergent, can clean virtually any dirty surface in the house!
These little household tricks will help clean up, refresh the interior, and fast-track the process of carrying out daily domestic chores. Are there any know-how you've been using for a while or any you've never heard of before? Comment down below!