How to Clean Jewelry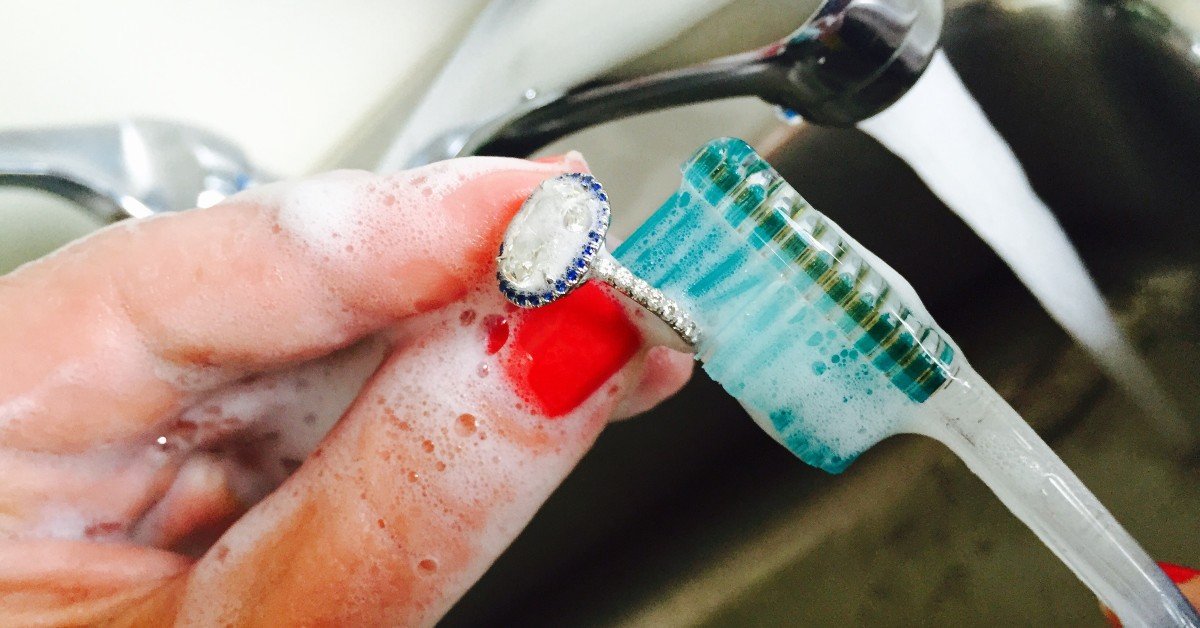 Usually, you keep the jewelry box nowhere near the kitchen. Yet the kitchen is the place where you can find most products for cleaning silver, gold, and even items with precious stones. On many occasions, if you know how to clean jewelry yourself, you won't need to seek professional services.
Tarnish, dark spots, and the residue is easy to remove in a few minutes with a cloth, but sometimes it might take a few hours (if you use a solution). Cook It compiled a list of products that will help your rings, earrings, and pendants to become as good as new.
How to Clean Gold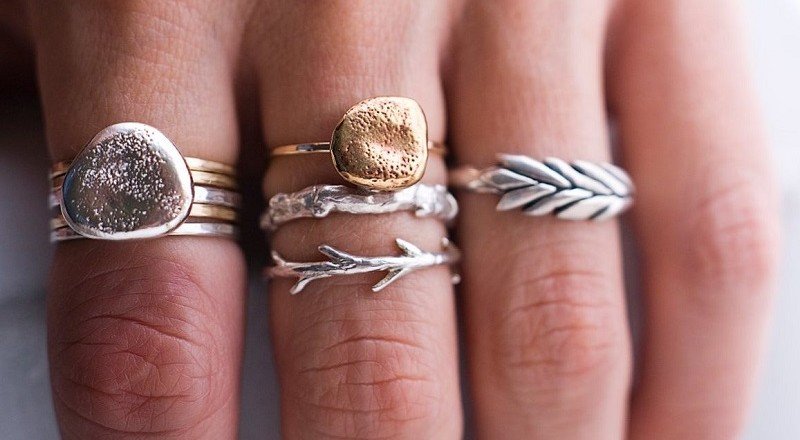 Wedding rings are hardly ever removed, and therefore they quickly get dirty: they are affected by the aggressive environment of detergents, sebum, sweat; they also get scratched and then scratches fill with dirt and plaque. Return your valuable item to its former chic using one of these treatments.
Salt. Dilute 5 tablespoons of salt in a glass of water. Put the gold inside and let it sit for a day or overnight. Then rinse it in clean water and wipe with a soft cloth.
Sugar. Soak the gold in sweetwater; use 3 teaspoons of sugar for every glass of water. It is better to dissolve sugar in hot water and let it cool. The acidic environment created by sugar will clean the jewelry in one night.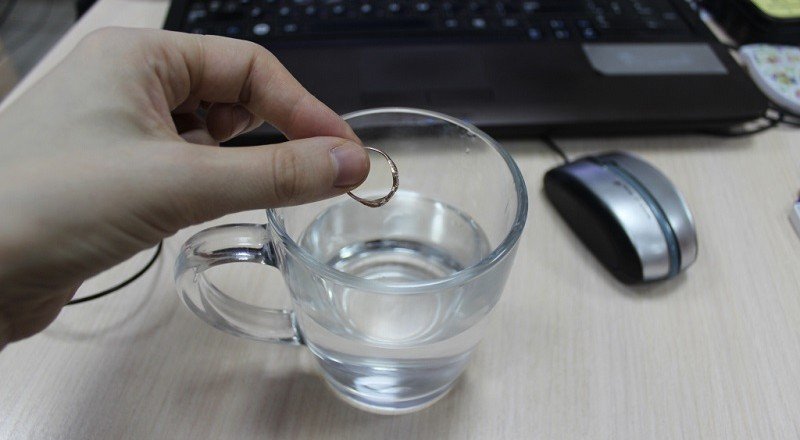 Vinegar. Cleaning gold with vinegar is easy and quick — it only takes 5 minutes. Rinse and dry it afterward.
Dish soap. Not only plates, but also your favorite pendant, cufflink, and brooch need gentle cleansing with dish soap. Dilute 1 teaspoon in a little saucepan filled with water, boil the mixture, and then boil the items for 15 minutes. Rinse, wipe, and you're done!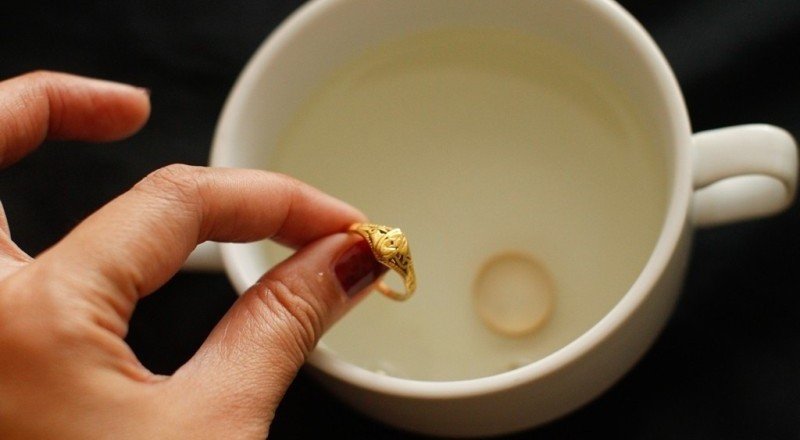 Everyone can quickly clean gold at home. By the way, instead of vinegar, you can use onion juice, lemon juice, or egg white diluted with beer in a ratio of 1:1.
How to Clean Silver
High-grade silver (like white gold) should be immediately handed over to a jeweler for delicate cleaning, but the silver of lower purity can be easily cleaned at home.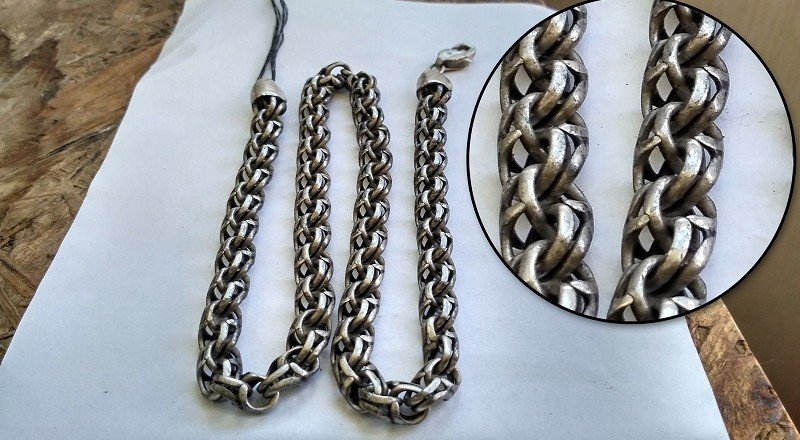 Dish soap. This method is most suitable for silver. Just like with gold, you need to prepare a solution with 1 teaspoon of dish soap, boil the product for 10–15 minutes, and then gently clean with a soft brush.
Lemon juice with sal ammoniac. To remove dark spots from silver, dilute a teaspoon of juice and sal ammoniac in a glass of water. Soak the item in the solution for 1 minute, then wipe it clean.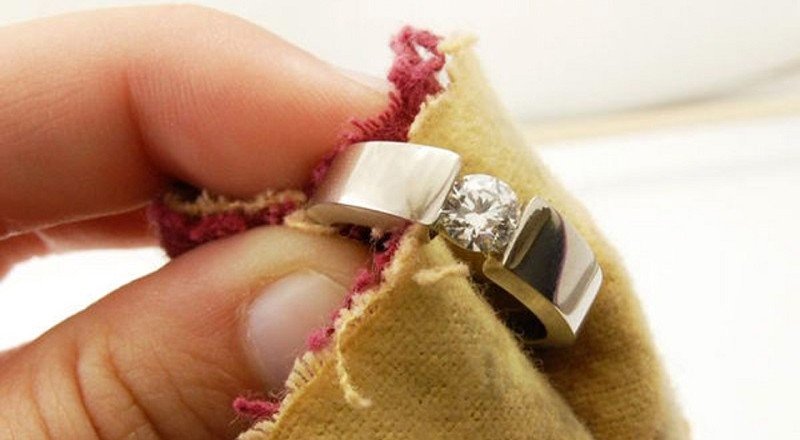 Raw potatoes. If you soak silver jewelry in finely grated potatoes, the result will be the same as from lemon juice with sal ammoniac.
You now know how to clean silver, but remember: jewelry needs soft cleansing. If you choose cloth or brush, make sure that they do not scratch them.
How to Clean Items With Precious Stones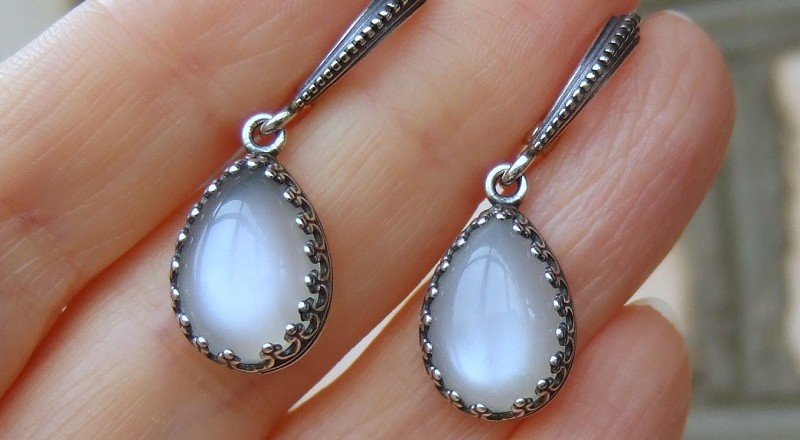 Cleaning items with precious stones is a whole different story — to select the right solution, you need to know the hardness of the stone.
Soft stones such as opal, malachite, or moonstone can be dipped into a cold solution with dish soap (1 teaspoon per glass), then wiped clean with a cloth.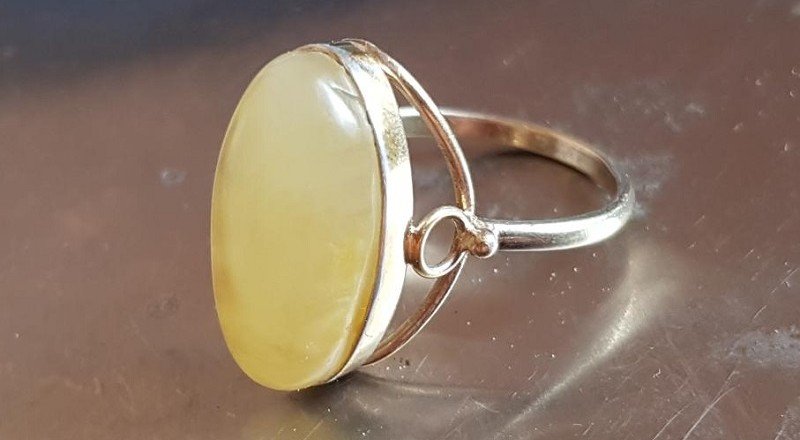 Organic stones such as amber, coral, or pearls do not tolerate sudden temperature changes and aggressive environments. Clean them with water diluted with alcohol in a ratio of 1:1.
Hard stones like zirconium, diamond, sapphire, ruby, or emerald are easy to clean with dish soap or sal ammoniac.
Stone cleaning is a meticulous and delicate process. To make sure your jewelry lasts as long as possible, keep it away from direct sunlight and high temperatures.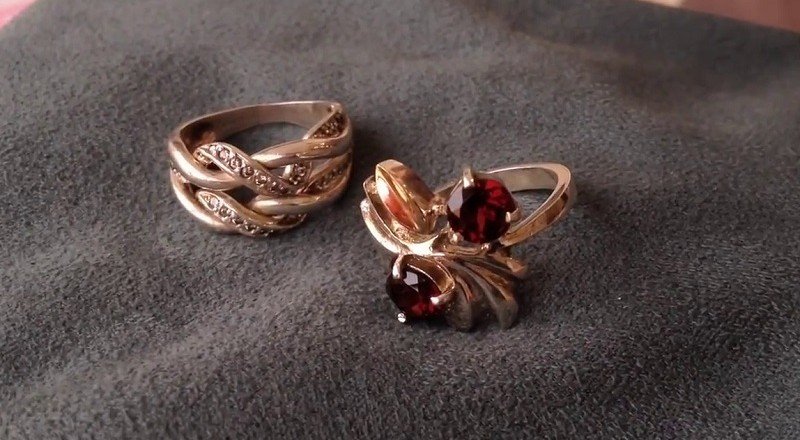 The kitchen is a small laboratory. You never know when salt or vinegar will come in handy, but it's always nice to have a cheat sheet at your fingertips, don't you think? Be sure to share this article with your friends if you found it useful. After all, professional cleaning of your entire jewelry collection can be a costly affair!